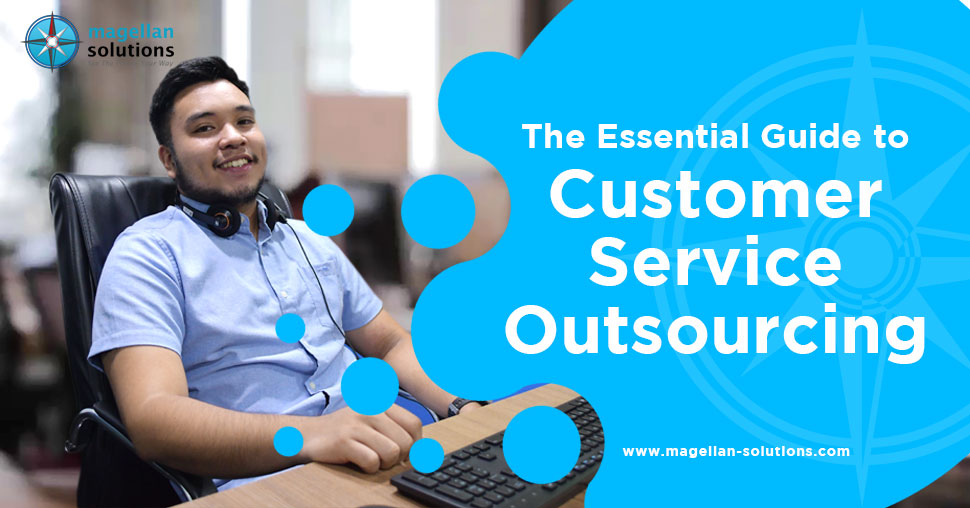 The Complete Guide to Outsourcing Customer Service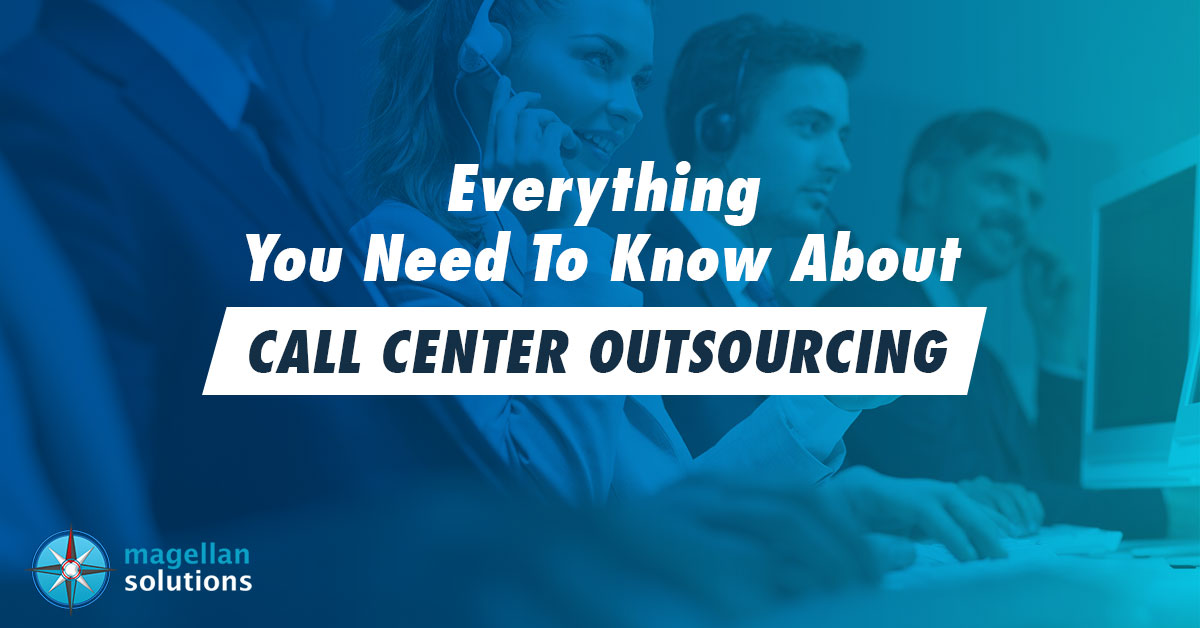 Everything You Need To Know About Call Center Outsourcing
Setting up a business these days is expensive. Your capital will determine when, where, and how you will be able to operate. You don't want to sacrifice the quality of work just because you don't have much budget, to begin with. The question is, how will you be able to maximize productivity right away with limited resources? Lack of resources may be one of the challenges that business owners may face, but it won't discourage them from venturing out and taking risks. With this, the idea of the leasing seat with BPOs comes in. 
The birth of seat leasing started to cater to those who don't have the means to set up and build an office of their own but already have a business plan, specifically small and medium-scale businesses. The benefits of a leasing seat may be a viable business solution, but not all industries can make the most of it. Before deciding if this setup will be beneficial to your business, there are aspects that you need to consider. 
Is your startup financial investment sufficient to avail of the contract services?

How many employees are you planning to recruit?

What amenities will fit your business and cater to your daily operational needs?

How long are you planning to occupy the office?
The answer to these questions will help you assess if leasing a seat is an option that you can consider to operate your business. Learn more about the choices you have through BPO seat leasing.
Types of BPO Seat Leasing
There are three types of seat leasing—warm, cold, and coworking seat leasing—that a company can choose depending on their needs and preference. Understanding each seat leasing option is essential to get the most out of your contract.
Warm Seat Leasing
This type of seat leasing is known as an all-in-one package. The leasing proprietor takes charge of all the company's specific needs, from the equipment and workstation to the staffing leasing. Business owners will not only be given the option to choose the amenities they can avail for this setup, but they can also decide on how to manage their employees based on the office arrangement: the centralized managed seat leasing or a centralized fully managed outsourcing. This setup is ideal for digital marketing, business support, tech development, creative, and other back-office support team. 
Cold Seat Leasing
Unlike warm seat leasing, where the offshore lead provides all the needed equipment and workforce, cold seat leasing only offers the infrastructure, tools, and equipment required for day-to-day operations. This is best for companies with trained employees who want to take complete control of the overall operations. The monthly rental fee includes the payment for the space and office equipment in this leasing type. 
Coworking Seat Lease
As the name implies, the coworking lease is a membership-based agreement where workers from different companies will work in a shared environment. This setup best works for companies with small teams and those who prefer to hire workers outside their region. What's good about a coworking seat lease is that all office amenities are available for use, like the reception area, pantry, conference room, etc.
Call Center Seat Leasing Benefits
In the past, BPO seat leasing was an expensive proposition that only well-established companies could afford. Still, with the increasing demand for this kind of work setup, many BPOs in the Philippines have started to offer this service. It doesn't only serve as a physical extension of your office, but it's a worth-it investment that helps all kinds of businesses achieve their goal, which is growth. 
More than being a practical business strategy, here are some of the benefits that seat leasing Manila offers:
Cost-Effectiveness
One of the challenges in setting up a business is the upfront capital needed for employee training, tools and equipment, and other operational expenses. Registering the business and purchasing or renting an office space plus the monthly utility bill is also costly, especially in the Metro. 
For companies with a limited budget, seat leasing is a perfect option because they can start operations without considering the amenities and equipment. Startup business owners who are still trying their luck can lease just a few seats, and if the company grows, they can consider investing in building their own. 
Flexibility
Seat leasing usually has straightforward contracts that can be modified and adjusted depending on the company's needs in the future. Business owners will be given the option of opting for warm, cold, or coworking seat leasing. Companies also allow you to set the number of seats and even design the office layout. For work setup with shifting schedules, choose BPO seat leasing as they operate 24/7, even during weekends and holidays, to maximize business efficiency.
IT Support and Updated Equipment
BPO seat leasing and staff leasing companies aim to give their clients the best experience and ensure their businesses grow productively through state-of-the-art facilities and up-to-date equipment. A dedicated technical support team is also provided for troubleshooting and overall technical support. 
Besides checking what amenities the seat leasing space can offer, business owners must also prioritize checking if its providers supply the latest technologies needed. Outsourcing providers offer packages from designating tables and chairs to setting up computers with UPS powered by a fast internet connection. Utilizing outdated equipment may impair business operations and affect work productivity, so you must ensure that these providers are equipped with the latest technologies so your company can keep up with the newest trend. 
Focus On Core Business Processes
Going through the process of opening a new business entails a lot of time and effort. Procuring legal requirements alone is a lengthy process. With the help of call center seat leasing, as long as you have the contract and necessary operational needs, you can proceed immediately without worrying if everything is in order. 
You can focus on other essential aspects of the business, like improving sales, boosting productivity, and finding means to expand. Outsourcing your business operations with seat leasing companies is a sustainable way to lessen the burden on your plate. If you're too stressed out, the more that you can't focus on how to grow your business. 
Additional Capacity
Nowadays, small and medium enterprises benefit from BPO leasing seats and even large companies. When a business starts expanding, no matter how ample its office space is, it'll still need additional seats to keep up with its work demands. Renting out a whole office space may seem impractical, especially since not all business expansion is predictable. Through seat leasing, employees will still be given the same privilege of a comfortable working area. 
Businesses That Can Maximize Leasing Seats
Not all businesses can take advantage of leasing seats. If you work in these industries, you can maximize seat leasing if your business demands it.
Offshore/Outsource Operations
The BPO industry is one industry that takes advantage of leasing seats. To be able to start operating as a BPO company, you only need to work with a company or a client that will outsource their process to you, a dialer to reach out to your customers, a stable internet connection, and a few employees to start with. Leasing seat is a common practice for startup BPO companies.
Online shopping
Gone are the days when consumers must shop in a physical store. With the growth of e-commerce, selling products and services can be done anywhere and anytime, making it a fast-growing industry. There are a lot of successful entrepreneurs that have managed to build their teams. The leasing option is excellent for entrepreneurs for online shopping who don't have the means and knowledge to set up their offices. They can rent a few seats for a more manageable and centralized online platform. 
Shipping/Courier Companies
With the rise of e-commerce platforms, many shipping/courier companies have also expanded. Since their transactions increased daily, there is a need to have a more centralized system to track and monitor packages efficiently. 
Real Estate
Real estate is a big industry in other countries, come companies even outsource their business operations in BPOs. This industry in the Philippines may not flourish as in other countries, but it's still thriving. If you want to venture into this, you may do it alone at first, but as you find more leads, you may need to have someone that can help you with some processes like with the paper works or managing your listing, and this is where the BPP leasing seat comes in. 
You can Seat Lease with Magellan Solutions! 
Don't let your resources limit what you can do to start your business. Through our BPO leasing seat service, we can equip you with the facilities and equipment needed for your operations at an affordable price. We cater to all kinds of businesses, minimal to medium enterprises. Our goal is to grow your business and build a long-term partnership.
Contact us now! Let's discuss your seat leasing and staffing needs customed for your business!
TALK TO US!
Contact us today for more information.