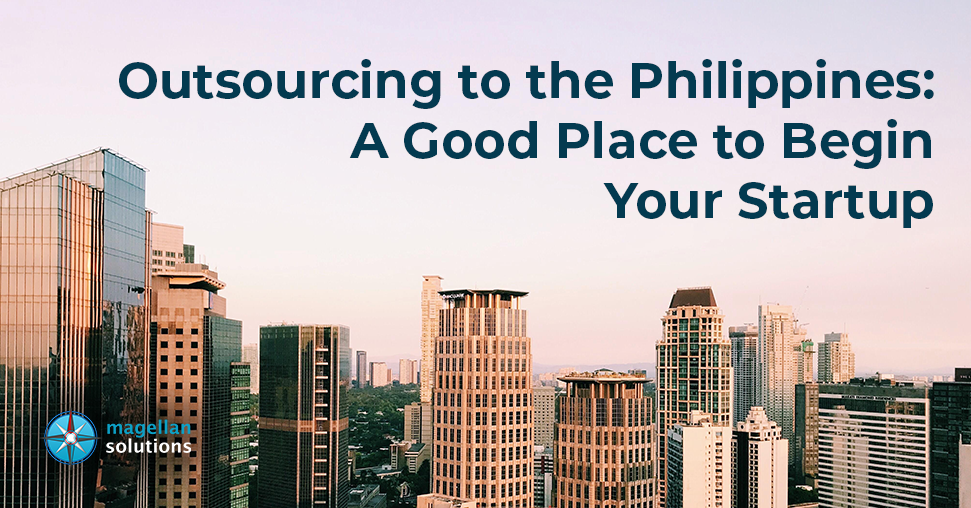 Outsourcing to the Philippines: a Good Place to Begin Your Startup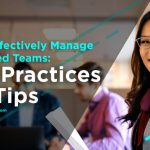 How to Manage Outsourced Teams: Best Practices and Tips
Outsourcing artificial intelligence is essential for ongoing success. Innovation continues to be a critical factor in the evolving business landscape. It helps companies improve their operations. You entrust specific tasks to outsourcing vendors. 
Small and medium enterprises aiming to stay competitive face opportunities and problems from the fast-paced implementation of artificial intelligence across the workplace.  
With its remarkable powers to automate tasks, crunch data, and imitate human intellect, AI has come full circle. Traditional outsourcing methods are undergoing a radical transformation because of AI. It has helped companies increase their production, efficiency, and cost-effectiveness.
Outsourcing AI has helped companies by allowing these technologies to automate tasks. It enables employees to focus on the crucial aspects of the business. 
Furthermore, AI's analytics skills provide valuable insights from massive amounts of data. It improves decision-making and data-driven forecasting. To maintain a competitive edge in the market, these analytics can facilitate the following: 
Optimize business strategies 

Enhance customer experiences

Improve resource allocation
Business leaders can avoid problems and issues by being mindful of the challenges. It guarantees the responsible and effective incorporation of AI into outsourcing operations. 
Today, we will explain how outsourcing AI can help businesses. This article will guide business owners on how to stay competitive in an evolving industry. 
Opportunities of AI in Outsourcing
Increased Efficiency and Productivity 
One of the key benefits of outsourcing artificial intelligence is improved efficiency. By automating tasks, employees can do more work in less time. Outsourcing artificial intelligence can improve business operations. Aside from increased efficiency, businesses can cut costs as well. 
Since AI-driven systems can automate tasks, there is no need for manual labor anymore. It increases consistency and accuracy while also lowering the risk of errors. 
Businesses can achieve a higher level of productivity and efficiency in their operations. It helps companies achieve long-term success and growth. 
Advanced Data Analytics And Predictive Insights 
AI is an excellent tool that can help businesses make data-driven decisions. AI can help analyze a massive amount of data to discover patterns and trends that humans can miss. 
Predictive analytics powered by AI can do the following:
Foresee customer behavior

Predict market dynamics

Forecast future trends
Outsourcing artificial intelligence can help businesses maximize the potential of data analytics. It can help companies be decisive and develop effective business plans. Businesses can also maintain an edge and achieve growth. 
Increased Customer Satisfaction
Outsourcing artificial intelligence helps businesses provide improved customer experiences. Companies can offer 24/7 support by using AI-powered customer service. AI-driven chatbots can do the following:
Make personalized recommendations

Increase customer engagement

Deliver quick responses

Comprehend customer queries
AI systems analyze data to comprehend client preferences and provide recommendations. By addressing client demands, personalization promotes customer loyalty and boosts revenue development.
Outsourcing artificial intelligence is an excellent strategy for businesses. It can elevate customer satisfaction and help them gain a competitive advantage. 
Challenges of AI In Outsourcing
Workforce Transformation and Skill Requirements
Business owners who outsource artificial intelligence face obstacles as well. These challenges relate to workforce transformation and skill needs. The integration of AI in outsourcing may impact roles and skill sets. There can be changes in work responsibilities because AI can automate some tasks. Businesses must check the effects of this transition on their workforce.
Employee retraining and upskilling have become crucial in response to the evolving environment. Businesses must invest in training to work with AI technologies. Upskilling enables employees to take advantage of AI's capabilities. 
Business owners may effectively deal with the difficulties relating to the workforce. It guarantees a seamless incorporation of AI into their outsourcing operations.
Ethical Considerations and Data Privacy
Data protection and ethical considerations are also essential elements of AI in outsourcing. Maintaining trust with customers requires transparency, fairness, and responsible data-handling practices. To minimize risks, business owners must consider the ethical complications of implementing AI. Businesses must prioritize data protection and security. 
Outsourcing AI presents challenges relating to data protection and ethical issues. Incorporating AI into outsourcing, businesses need to prioritize ethical AI practices. It includes openness and fairness in AI algorithms and decision-making. It should be free of prejudice and preserve accountability for the results of AI systems. 
Addressing data privacy and security risks is essential when outsourcing AI. Business owners need to do the following to safeguard customer information: 
Follow regulations

Establish secure data-sharing frameworks

Implement stringent data protection protocols 
By maintaining the privacy of data, clients establish trust in the business. Businesses can guarantee data protection and show their commitment to responsible AI activities. Companies can maximize the potential of AI while maintaining the highest ethical standards. 
Integration and Compatibility Issues
Difficulties arise when outsourcing AI, particularly in integration and compatibility. It could be challenging for businesses to integrate AI with their current infrastructure. Implementing AI requires tedious technical modifications and system integration. Differences in technologies may cause compatibility problems and make integration easier. 
It is essential to ensure compatibility with various systems and technologies. Businesses must check whether AI solutions are compatible with their current IT design. It guarantees that they can collaborate. It is vital to ensure seamless interaction between AI and outsourcing procedures. Compatibility issues might need the following: 
Adaptation

Integration

Updates to existing systems
Future Outlook and Implications
Anticipated Changes in Business Frameworks and Strategies
A significant modification to business frameworks and approaches is required. To enjoy the advantages of AI, organizations need to adjust their operations. It can involve the following: 
Redefinition of job roles

Reallocation of resources

Reconfiguration of processes
Business owners also need to investigate new sources of revenue and partnerships. These can capitalize on the distinctive benefits AI can provide. Businesses must be flexible and innovative to integrate AI into their operations. 
Potential Growth of AI in the Outsourcing Industry
The future outlook for AI in the outsourcing industry is positive. It has the potential for innovation and growth. AI will reshape the outsourcing industry and provide new opportunities. Incorporating AI into outsourcing will help streamline processes and maintain a competitive advantage.
Societal Impact and Implications for the Workforce
The impact of AI in outsourcing on the workforce will result in employment changes. Businesses must assist employees in becoming AI-ready by promoting skill development. To secure a future, they should also take ethical considerations into account.
Recommendations For Organizations Embracing AI in Outsourcing
Businesses must promote a mindset that views AI as an innovative tool. Organizations should engage in workforce development initiatives that upskill workers. It can help employees interact with AI technology and give them the necessary tools. Moreover, establishing trust and upholding compliance reflect ethical behavior and data protection. Reliable partners who have used AI can give insightful advice during the process.
Wrapping It Up… 
Outsourcing artificial intelligence offers significant opportunities through the following: 
Automation

Cost savings

Increased efficiency

Focus on core tasks

Improved customer experiences

Advanced data analytics 
But outsourcing AI also poses challenges such as: 
Skill requirements

Workforce transformation

Ethical considerations and data privacy

Integration and compatibility issues
Businesses can also navigate the complexity by solving the challenges. Adapt AI in outsourcing to establish long-term success and keep a competitive edge. 
AI integration can transform business operations by boosting efficiency and innovation. Knowing the advantages and disadvantages of outsourcing AI can help businesses be decisive. Businesses must upskill their employees to satisfy shifting customer demands. And discover AI-driven business solutions. 
Business owners must be knowledgeable about AI's impact on outsourcing. They should embrace the opportunities it brings. Companies should prepare to integrate AI as a significant factor in their operations.
Companies can discover new opportunities for innovation by incorporating AI into their operations. Businesses can enjoy the benefits of outsourcing artificial intelligence by adopting the following: 
Tailored experiences

Advanced analytics

AI-powered automation
The outsourcing industry will likely experience significant expansion in the era of AI. Businesses have the chance to optimize their processes because of the following:
Advanced analytics

AI-driven automation

Increased efficiency
Yet, such opportunities also present problems that need resolution. To ensure the effective integration of AI, business owners must embrace it by: 
Placing a high value on ethical standards

Encouraging an innovation-friendly culture

Enhancing employee skills
Magellan Solutions Embraces the Opportunities and Confronts the Challenges of Outsourcing Artificial Intelligence
With Magellan Solutions' expertise and experience, you can guarantee top-notch outsourcing solutions. Do not miss out on the immense potential that AI offers for your business's success. Partner with us now.
Our experienced team will guarantee efficiency and growth. Work with Magellan Solutions to streamline your business and deliver excellent results. 
For two decades, we have been a top-tier provider of call center services. Additionally, we are an ISO-certified and HIPAA-compliant company offering an extensive range of high-quality outsourcing services. Reach out, and let's talk about how we can help you achieve your business objectives.
Contact us and start your journey toward business growth and success. Optimize your operations like never before.