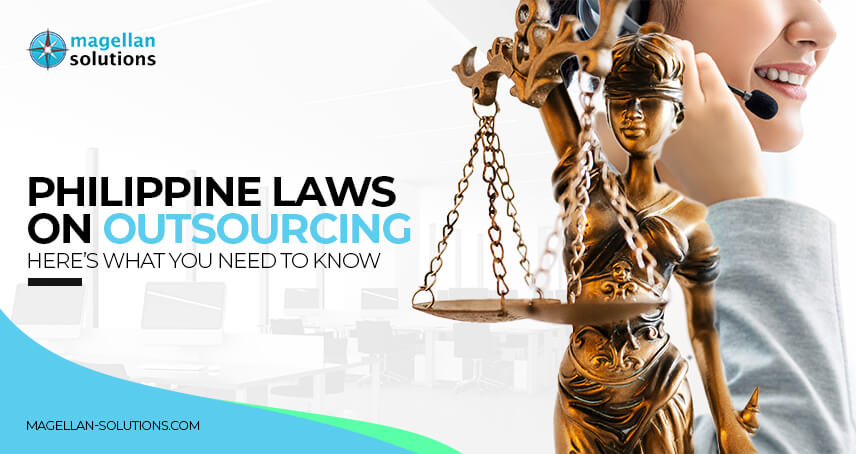 Philippine Laws on Outsourcing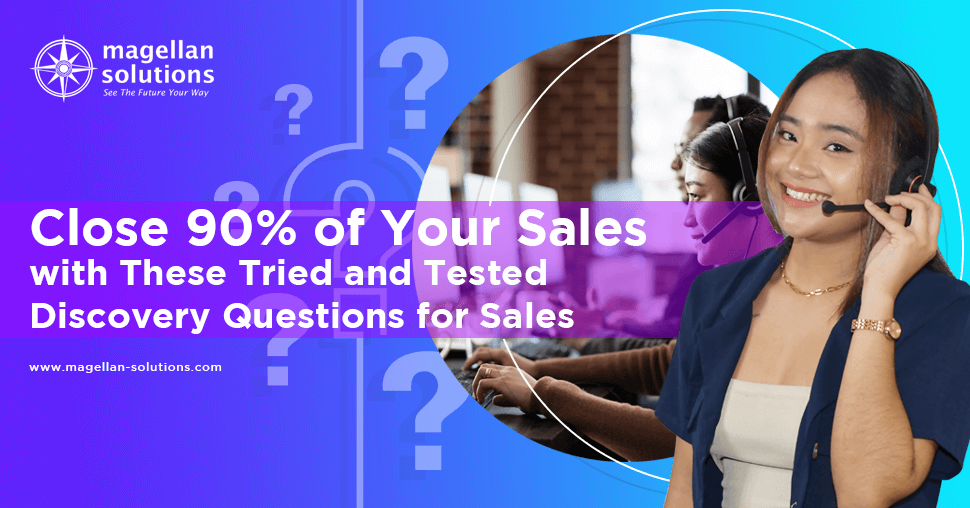 Close 90% of Your Sales with These Tried and Tested Discovery Questions for Sales
Outsourcing Checklist for First Timers
So you finally decided to outsource your services. That is some good decision-making there, but what's next, then? How should we move on from this? Don't worry! We got your back! We have a neat outsourcing checklist that you can check below!
But before that, let's explore further what outsourcing means. What are you getting into, and what should you understand first?
Getting Started with Outsourcing
Let us first define "outsourcing" and what it means for your company.
Arizona State University defines "outsourcing" as hiring a third party to complete work services. The most common ways are hiring outside of [the] country rather than residing [in the] government.
There are technicallyfour4 types of outsourcing:
Professional Outsourcing – Any specialized work like outsourced due diligence, content moderation, law, accounting, customer service, etc. Hiring people outside your firm allows you global access to talent.

IT Outsourcing – This one is for you if you're planning, managing, or developing an application, software, or other kind of technology and you need additional support. You get a highly qualified team with the resources to start working immediately.

Manufacturing Outsourcing means hiring a company outside your home country to make goods for you. Businesses do this because it costs less money.

Project Outsourcing – If companies need help with specific projects but don't need full-time assistance. It is much cheaper and higher in quality of output. 
So if you're looking to partner with an outsourcing company, you better set up an outsourcing plan first. Assess every aspect of your business, like your immediate need and budget.
Furthermore, once you've identified all these, it is time to shop for a BPO firm.
Outsourcing Checklist: What You Need to Check?
There are a lot of things you can look for in a BPO company. You can look at their security, accessibility, technology, and more. All of these are valid criteria for a legit outsourcing firm. But we've simplified them into 4.
Experiences

Competency

Reliability

Historical company tenure
Let's explore them one by one.
Experience
Here's a question, what is more important? Knowledge or Experience?
Our answer is none because both are equally important.
You can read, study, get degrees, and learn as much as you want. But if you lack real-world experience, your knowledge is all just theory.
On the other hand, experience implies learning from errors. You may have made many errors you might have avoided if you knew more, but the "education" you acquired from them is more beneficial in the real world than classroom learning. In essence, your errors make you stronger.
In business, both matters, and both need to go hand in hand. A BPO company that is constantly developing its process and can learn from its mistakes is a company that you should affiliate yourself with. Why? Because that means adaptability, growth, and innovation are at the forefront of their operation. It also represents the management's dedication and ability to lead and innovate.
Competency
Competence is an advantage. The more and better the services you can provide, the higher the possibility of having loyal customers.
Services are what differentiate BPOs from one another. Some BPOs can thrive in outsourced due diligence. Some are okay with just primary customer service.
So make it a point to ask them what is unique about them and what more they can offer. Do they provide seat leasing? Or seat leasing with the employment of the staff? Can they do oversight management? Run through their outsourcing requirements one by one. These are questions you can ask your prospective partner; the answer usually makes or breaks your views about them.
Furthermore, it is encouraged for any businesses to develop their core competencies as it can help them define their brand. If your company's key strength is customer service, you can utilize it to sell your brand. Or you can outsource it to strengthen them.
BPO competencies also mean they should have stable outsourcing procedures, processes, technologies, systems, and expertise. Stability in all these means that they know how to implement an account timely and efficiently effectively.
Reliability
For most organizations, the word "reliability" is frequently associated with maintenance or the condition of physical assets. But according to the educational publishing company, The McGraw-Hill Company, reliability means performing the promised services dependably and accurately. So it measures how long a business service fulfills its intended purpose, not its operability.
The topic of reliability intersects the most with marketing. Most companies fell for BPO traps and sweet talks (we made an article about all this here). BPOs will highlight their cost value proposition and tell you they're cheap yet high quality. Some speak superlatives about them, like they are the best and the fastest. This is a trap. Because in the industry, you get what you pay.
When looking for a BPO partner, you must research if they constantly keep their promises. Read testaments, blogs, and reviews! Your clients may turn to a rival company if they don't keep their word.
Moreover, identifying your prospective success measures (KPI) is also crucial. Instead of just focusing on reducing costs, you should consider the company's reliability in decreasing its risk of failure. Check their controls and ability to try to understand your business.
Tenure
Security is a sign of resiliency and trust. In a highly competitive BPO industry, only a few can survive for 10 to 15 years or longer. So if you have outsourcing requirements, security should be one of the criteria you should look for.

Security is an organization's capacity to adjust to changes swiftly. All the while, they were protecting people, assets, and brand value. Nowadays, corporate security is also a testament to their post-disaster solutions to prevent expensive downtime, shore up weaknesses, and preserve business operations in the face of fresh, unanticipated breaches.
A BPO that can stand the test of time also has top-notch security. Every business must confront the three major workplace security issues – staff safety, asset security, data protection, and other valuable information. These security issues require a robust workplace security system to avoid any risk to a business, which may be physical damage, robbery, theft, or system hacking.
So in shopping for a reliable partner, consider adding security to your outsourcing checklist. 
Need More Help with Your Outsourcing Checklist?
Talk to us about your outsourcing plan!
Magellan Solutions is the leading SME-focused BPO in the industry.
With over 18 years of industry experience, we offer high-quality customer support and call center services. On top of that, we are a certified ISO 27001:2013 and HIPAA-compliant company.
At Magellan Solutions, we combine technology such as ACD, CRM, and IVR with agent skills. We ensure our agents have all the necessary tools, equipment, and knowledge to serve customers. 
Also, we believe that progress shouldn't break the bank, so our services remain flexible and competitive.
We will gladly discuss our outsourcing procedure and how we can help your business succeed. Complete the contact form below and talk to us for free!
TALK TO US!
Contact us today for more information.