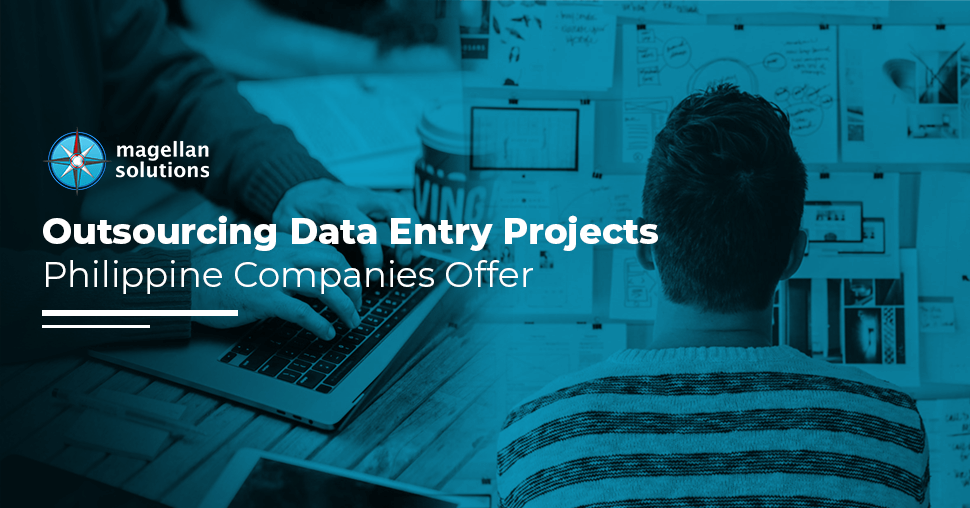 When to outsource data entry projects
Are data related tasks eating too much of your time? Is the labor market rate in your country getting higher? Finding it difficult in finding the right people who meet your expectations? Or you simply don't have ample space?
This article discusses what we have achieved with our clients when they decided to partner with us. From an overview of our services, we prove that we should be considered as your top candidate.
Data entry outsourcing companies
in the Philippines
Data entry outsourcing is the fastest and cheapest way to digitize data. 
The best for a company is to outsource its most time-consuming and repetitive tasks. They may start building customized teams. Most that consist of Filipino professionals to help with some of their operations. Data entry is one of the tasks that are perfect to outsource.
Data entry involves physically entering data into a system or program. Data such as names, addresses, and other key information are being saved. Since accuracy is of supreme importance, mistakes must only be a few or none at all.
Services offered by
data management outsourcing companies
Data management is under our administrative VAs. Data management services are aimed at ingesting, storing, organizing, and using data.
It's important to keep in mind that data management best practices result in better analytics.
Simplify access to traditional and new data

Scrub data to infuse quality into existing business processes

Shape data using flexible manipulation techniques
Magellan Solutions offer a wide range of data management services. We don't limit ourselves to these tasks. As we want your company to grow in our care, we make sure that our agents are prepared in advancing with you as well. 
We do not limit ourselves to the service below:
Data Mining
Forms Processing Transaction Processing 
Data Analytics
Data Conversion

.

Document Management

 

OCR Scanning

 

Catalog Data Entry and management 
To keep up with your needs, we improvise with your request. We will never request you to compromise with us in regards to tasks. Instead, we compromise to please you.
The different
data tech outsourcing
services
Despite its global position, the Philippines is becoming a major provider of high-level data-centric tasks such as Big Data and Analytics .
The following are some of the services we offer:
Data Stream

Internet of Things (IoT)

Data ecosystem

Data Consulting

Audience Segmentation
The Stance of Magellan Solutions
Magellan Solutions understand that one must be on top of innovation.
We seek growth with our agents along with our business partners to remain relevant. We require our agents to meet the expectation of learning new skills to be on the same level as the global market.
Common BPO outsourcing in the country are captive centers and third-party outsourcing. Clients nowadays want a hybrid approach to outsourcing while still keeping work in-house. The spread of non-core work reduces the risk of information leakage.
Looking into services that can relieve you of data entry? Fill out the form below to get a free consultation.
TALK TO US!
Contact us today for more information.