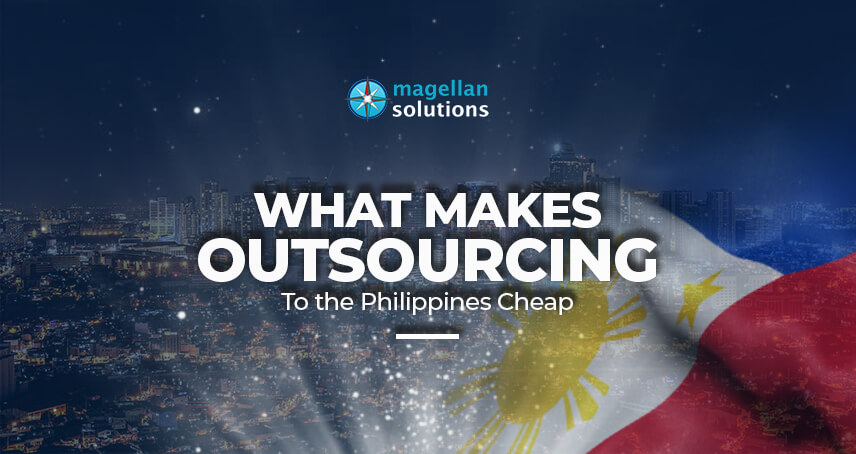 The Philippines is home to over 100 million people. Despite its status as a developing country, it has a high literacy rate, with a large number of the population speaking conversational English. It also has a young work force, where the median age is 23 years. All of these factors make the Philippines an attractive prospect for outsourcing clients.
However, the relatively low cost of outsourcing to the country is the biggest incentive for foreign clients. Overhead expenses, salary rates, taxes and other business-related costs are more affordable here than other offshore destinations in Asia.
Setting up a business in the Philippines would cost more in Thailand and almost twice as much in Indonesia.
Prime office rates in the country cost under $30 per square meter and less than $20 per square meter in new areas like Bonifacio Global City, a First World development just minutes away from the traditional business hub of Makati. The office rental rates go much lower for serviceable locations in Metro Manila. Outside Manila, Cebu City have rental spaces in modern IT-enabled buildings as low as $15 per square meter.
Moreover, you can spend modestly by starting with small projects before working your way up to bigger ones. This way, you can test the waters and see if the arrangement works to your advantage. In the event that the venture fails, the expenses would be minimal and easy to mitigate.
The cost-related benefits of outsourcing in the Philippines:
Expanded business operations – Grow your business by transferring your operations to the Philippines. Outsourcing lets you tap into to a pool of skilled individuals whom you otherwise might not have access to. It gives you the opportunity to run operations 24/7, with a large number of Filipino workers willing to adapt to mid-day and graveyard shifts.
Increased productivity – Outsourcing to the country lets you get more work done within the same time frame. Lower salary rates and overhead costs mean that you can hire more qualified professionals and lease more equipment. You can set the bar higher in terms of business goals and profit margins. You'll have the capacity to secure more projects and transactions without falling short of human capital.
Augmentation of resources – You can pull your resources together and make the most of them. You have more purchasing power in the Philippines, where the local currency's value remains low compared with most of its foreign counterparts. Your money will go a long way, allowing you to stretch your budget.
If you're thinking where you should put your investment money, outsourcing to the Philippines is a viable option. Doing so helps you expand your business, increase your productivity and maximize your resources. The country's workforce has the capacity to render services that vary in complexity and scale. Clients can outsource a wide range of processes without compromising on quality and results.
Disclosure:
Though the Philippines is relatively open to other cultures there remain cultural differences that need to be addressed. There are pros and cons in this cultural difference and for businesses interested in local incorporation there will be legal pitfalls, especially when it comes to Philippine labor laws. Ultimately, a Philippine-based partner will be responsible for that side of outsourcing.