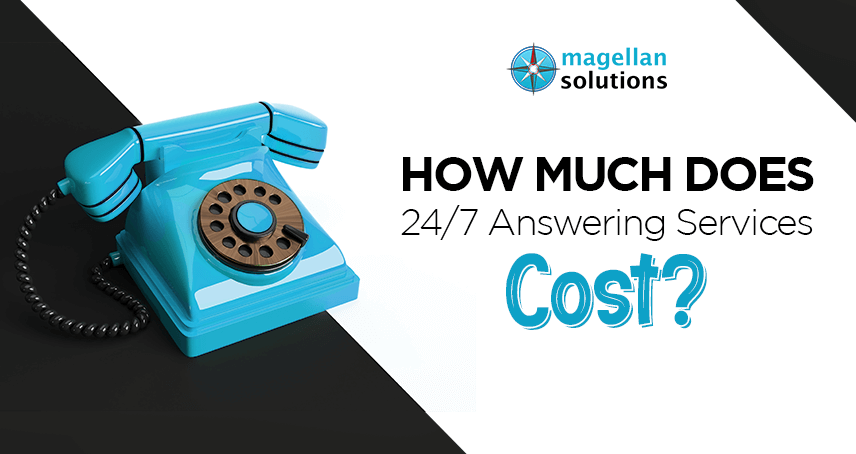 How Much Reliable
24/7 Answering Services Cost
It's no secret that quality 24/7 answering services can do so much for your business.
Aside from being practical and cost-effective, outsourcing business solutions for your growing business can assure you of expert-level handling of all your professional functions and affairs.
Phone answering services may seem simple, but it plays a big role in your business in so many ways.
Aside from being your frontline when it comes to both regular and potential customers, how your answering services conduct business on your behalf defines the impression that you create to both partners and customers.
Outsourcing 24/7 answering services can significantly improve your customer relations by making you more accessible to your customers even in the off hours, making it a worthy investment for any enterprise, in any industry.
Are 24/7 Answering Services Really Cost-Effective?
It's established that outsourcing business solutions are a more economic and practical option.
For many enterprises still on the rise, funds must be allocated wisely. The goal is to not just return revenue but create profit, and in the early years of the business, it's always wise to go for the more cost-effective option.
Staffing is always a worthwhile investment, as the manpower serves as the gears that grind and make the enterprise work. While hiring in-house staff seems a much more feasible option, it's surprising how outsourcing actually costs way less in terms of incidental costs.
Answering services may seem like a simple business function, but communicating well with customers and partners takes a different level of skill in interpersonal relations – which may be a challenge to some.
This is why it's always best to invest in well-trained answering services to be an effective frontline for your business, so you can rest assured that all your communications are handled well and professionally.
Outsourced answering services are more cost-effective than many realize. Cutting down incidental costs, you get prime service minus the extra work and the extra expenses.
How Much is a 24/7 Answering Service?
The cost for 24/7 answering services vary in many different ways – from hours rendered in services, to the location, to the operating costs, up to the packages offered by the providers.
The rate usually goes for an estimated 25 USD per hour as the base rate – which still varies on the terms agreed upon by the provider and the client. For a much wider coverage or a certain level of skills required based on the industry, the rate can still be negotiated.
For more industry-specific answering services – such as IT, finance and the like – hourly rates range from 25 to 49 USD, as it requires entirely different spiels and content based on the industry it serves.
Compared to an in-house answering service – which makes use of an additional office space within the company premises, extra phone units, as well as possibly some training expenses – these rates make a certainly huge difference when it comes to overall expense.
What Factors into The Rates? 
While outsourcing from a different city in the world seems costly, in the bigger picture, it's still a more practical option compared to the hassle of sifting through job applicants and assembling your own.
Rates from providers cover many other essential necessities in a full-service phone answering service, which includes:
Rate Per Volume/Requirement
Rates for answering services vary depending on the requirements and the level of services offered. High-volume calls are, of course, subject to higher rates. High-volume calls with low-duration, on the other hand, may be subject to a lower rate.
Features and Other Inclusions
The rates are charged from the scope of what the responsibilities and inclusions the answering services will be providing. Is it 24/7? Would it be strictly after hours? Are there language requirements and industry know-how needed? Will it function as a reception service as well?
These factors figure into the final rate to be charged, since some companies might need specific features in their answering services.
But fret not, these rates are charged fairly and truthfully to the service that you will be getting, so you can be rest assured that your funds are going to be a worthy investment in the long run.
Holiday Fees
Just as much as you provide holiday benefits to your staff, call center service providers are an industry on its own, and they also aim to provide not just professional growth but also a healthy working environment to their staff as well.
Most countries require companies to provide extra fees for staff working on holidays, and you and your provider are no different, which is why at holiday seasons, due to both the higher volume of calls as well as the holiday pay may result in extra fees – but all for a good reason.
Why 24/7 Answering Services Are Worth It
While many primary functions are best accomplished with an in-house staff, many business functions can best be accomplished with outsourcing – especially answering services.
Outsourced 24/7 answering services provide exceptional answering services that are manned by well-trained agents with professional spiels that are guaranteed to represent your business and create a mutually pleasant customer experience between you and your customers.
Aside from the level of expertise, outsourcing answering services makes your phone answering much more convenient without compromising quality.
Phone answering call center providers offer packages that not only guarantee quality services but are also capable of customizing certain aspects of communication that's best fit to your enterprise, to effectively represent your business in the front line.
Take your business to the next level by building a solid, professional relationship with your customers through a reliable, expert phone answering service designed to create nothing but a quality experience for your customers and your business.
Get the Best Phone Answering Services from the Philippines
Outsourcing has become a booming industry in many cities in the world, Manila being one of the fastest growing outsourcing hubs in the world.
Filipino work-ethic is unlike everywhere else in the world. A culture founded on quality services, Philippine outsourcing provides not just quality and efficient work, but a natural dedication to top-tier services, making them quite a demand all around the world.
Get world-class quality answering services for your growing enterprise. The Philippines is home to one of the best 24-7 live answering services all around the globe – a perfect fit for your world-class business.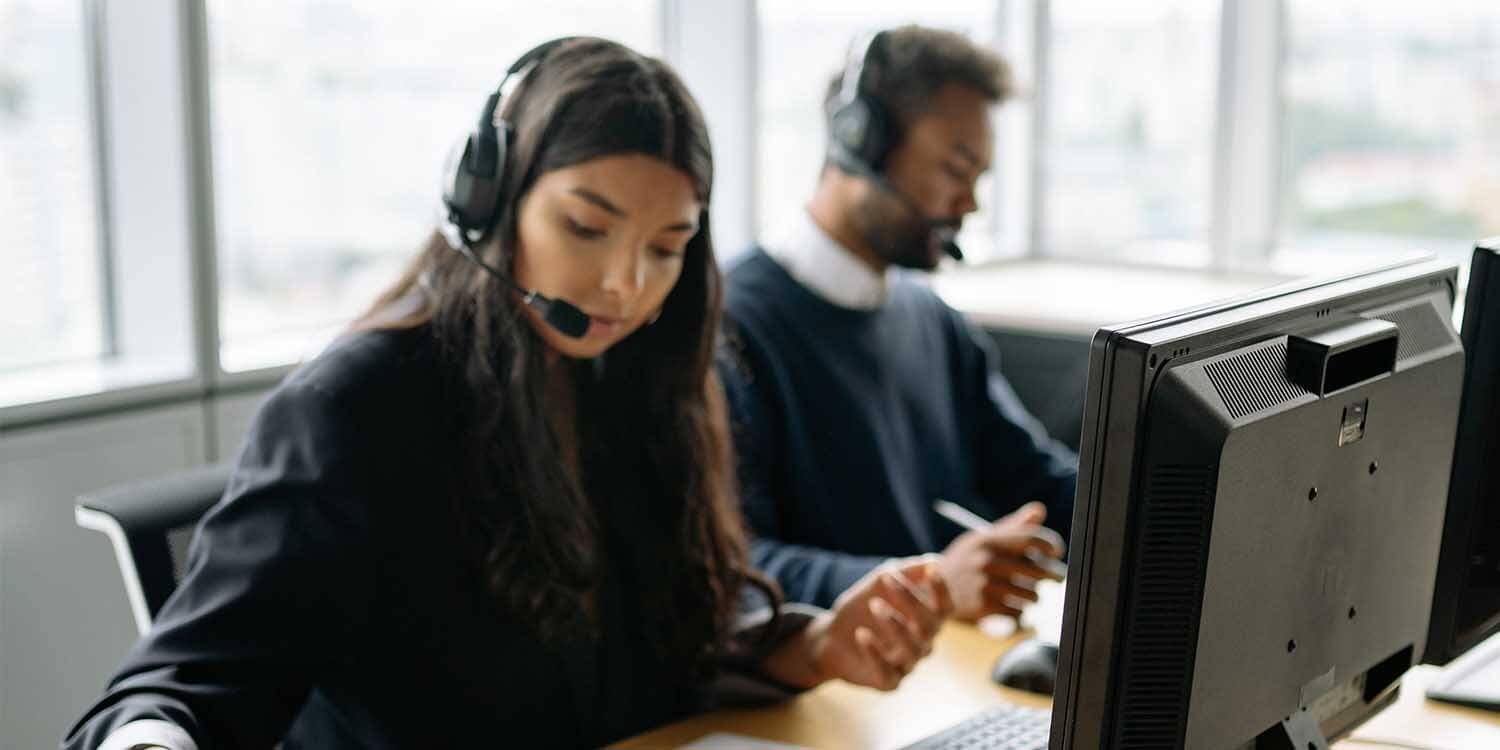 Magellan Solutions Offer
24/7 Answering Services for Small Businesses
Contrary to popular belief, it's not just larger-scale business that can outsource a live answering phone service. Nowadays, small and medium enterprises (SME) are just as encouraged to outsource business solutions to conveniently cover more ground in their operations minus the hassle and the extra expenditure.
Magellan Solutions provides high quality phone answering services to SMEs from all over the globe. We are an ISO-certified outsourcing business solutions provider that offer 24/7 live answering services, specifically catering to SMEs.
With more than 13 years of industry experience and hundreds of satisfied clients under out belt, we can guarantee to put your enterprise front and center by expertly handling all your communications in the frontline, just the way you see fit.
Outsource your 24-Hour answering services from one of the best in the business. Contact us here for more info. 
TALK TO US!
Contact us today for more information.