The Impact of Outsourcing 3D Modeling Services to Architectural & Engineering

The Benefits of Data Entry in Your Small Business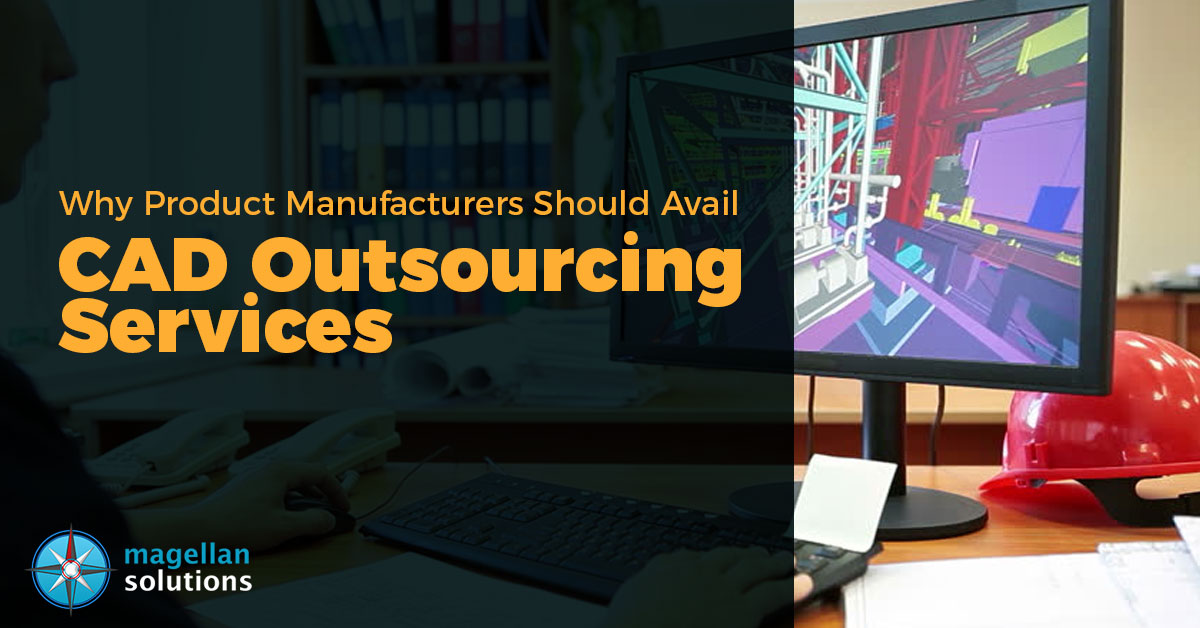 How can
CAD outsourcing services
assist product manufacturers in designing and creating products that solve customers' problems
?
You can't
simply
produce a product and release it to the market without intensive research and development
. That's craziness, not courage. When manufacturing new products, you have to figure out first why the market needs it.
Does it solve a customer problem?
Who is your target market?
Are there similar products available in the market?
If so, what's your edge?
By answering those questions, you can
formulate
several concepts that can help you in creating new products
.
After determining which would work or not — or knowing the best idea that you can work upon — you can now start on your product design development
. As the term implies, this is the stage where you'll develop your product design. Some of the factors that you need to consider include the following:
the complexity of the manufacturing process
A crucial part of the product design process is the use of computer-aided design or CAD.
In this phase, you can produce a computer model of the final design of your product using a certain 3D rendering software
.
The use of this software allows you to see any potential issues or inaccuracies that you can't see right away by looking
plainly
at the product design itself
.
And there's more reason why CAD plays a crucial role in product design.
The importance of product design
Product design is about creating products that work. Generally, it should ease the struggles that consumers experience by using your product.
By designing a product, you help the market meet their needs and solve their problems. In return, it opens more opportunities for the growth of your business.
The relation of CAD to product design
The use of CAD is a practical method, especially in this highly digitized era.
CAD already existed as early as the 50s and 60s.
The automotive and the aerospace engineering industries were the first industries that used this software because it offers greater speed and precision — a
requirement
needed for such complex industries
.
It was during the early 70s did the creation of the first 3D CAD programs took place. From then, almost all industries have seen their significance when creating new products.
This is the reason why CAD is one of the most important tools in manufacturing nowadays.
During the manufacturing process, designers use CAD to produce two dimensional or three-dimensional diagrams
. You can view it from any angle — even from the inside looking out — by rotating the design.
This feature makes it possible to inspect the accuracy of the design, with a high degree of mathematical accuracy
.
Today's version of CAD also gives your designers access to create 3D solid models. These models have virtual properties that exactly match the intended finished object.
Through this, you can immediately analyze your virtual model's reaction to heat, pressure, physical stress, and other external conditions even without a physical prototype
.
The modern version of CAD also introduced the use of virtual sketching tools. This feature enables designers to sketch their initial designs on a virtual surface.
Through a freehand approach, designers can re-establish their link with their projects and instill the element of creative problem solving into the entire CAD design process
.
If freehand drawing is necessary, then why not continue using a pencil and paper?
Using this software is not only
economical
but also efficient. It does not only eliminates physical waste but also makes it easy to revise a design.
Advantages of using CAD in product design
Here are the other reasons why CAD is beneficial when designing your products.
Easier to revise and remake

Ability to save revision histories

The smart way to meet customer's needs and specifications

Ability to determine a product's usable life until its disposal and recycling
CAD outsourcing services
There is no doubt that CAD is an essential part of the design process. Yet, it is also something that you can outsource.
As a matter of fact, CAD and drafting ranked second as the most outsourced engineering services
.
CAD outsourcing can give you more time on concept creation and product development. CAD may be an important part of the design process but it is also labor-intensive. You have to spend a significant amount of time for this process to guarantee the design's accuracy. Instead of doing this yourself, getting outside help is smarter. You can use the time you saved on analyzing and defining other existing problems in the market.
It also helps you to develop better concepts and re-evaluate the products that you already have in the market
.
Moreover, CAD outsourcing services also help you save more in the long run. Usually, offshore locations like the Philippines have a lower employee cost structure. Despite the cheaper cost, outsourcing gives you access to world-class expertise.
If you're still a small-time product manufacturer, CAD outsourcing services can fill the gap in your operation
.
Still, having second thoughts with outsourcing? Do you fear that you might lose control over the project?
As long as you choose the right offshore company, you can maintain proper communication and control over the project
.
The game has changed.
In order to thrive, you need to collaborate with other industry experts — and this is what CAD outsourcing services can offer you
.
Do you need some help with your product manufacturing processes? We can help you in creating your CAD models. For more information,
contact us now.
TALK TO US!
Contact us today for more information.