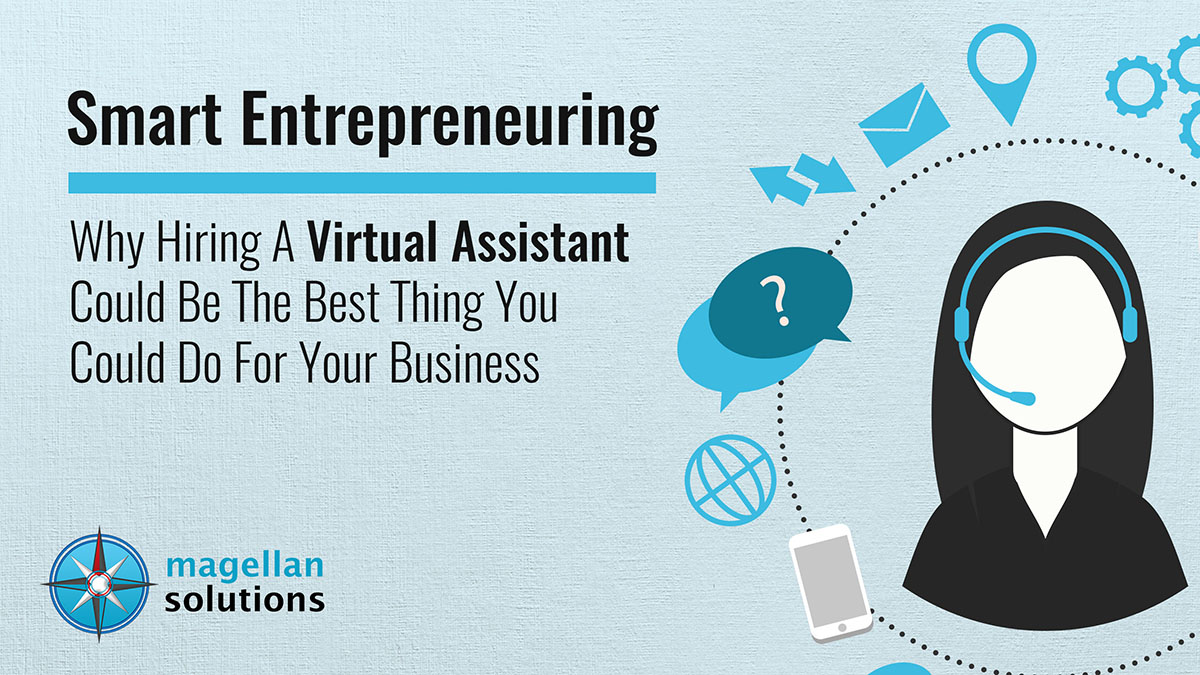 Virtual assistants are undoubtedly one of today's unsung heroes. The growing number of entrepreneurs who depend on them for their professional services is proof enough of the critically important role they play in our society. From sending emails to managing social media accounts, virtual assistants prove that having a helping hand, or hands, is key to working smart.
Many of these entrepreneurs commend their virtual assistants from a Philippine BPO company who, according to them, are dependable, highly-skilled and hardworking. For these entrepreneurs, hiring a virtual assistant made a difference in their business growth and sustainability.
The following are four compelling reasons why hiring virtual assistants from the Philippines may be the best business decision you can make:
It makes you a better business owner.

Hiring virtual assistants helps you focus more on performing your responsibilities as a business owner. Delegating your non-core administrative tasks to your virtual assistants will keep your mind away from these things, and in effect, keep you concentrated on growing your business. Hiring skilled virtual assistants from the Philippines who can perform a wide range of services such as creating presentations, researching or writing content for your website will free up your time to do more income-generating and relationship-building activities with your clients. Insisting on doing these lesser strategic tasks yourself can be detrimental to your management duties and your business' future.  

It gives you time leverage, multiplies your efficiency and productivity.

Virtual assistants basically help you do more for less time and effort. While you are meeting clients or representing your company in a networking event, your virtual assistants are working behind the scenes, making sure the items in your to-do list are being ticked off. This time leverage is invaluable for entrepreneurs who have an endless list of tasks and limited time and energy to complete them all. The good news is professional virtual assistants from the Philippines are known to improve the efficiency and productivity of their employers.

It is more cost-effective.

Outsourcing virtual assistants is an ideal first step for a start-up entrepreneur looking to expand his business. Instead of hiring full-time employees and investing plenty of time and money for their training and salaries early on in your business, it is wiser to hire virtual assistants instead. They can perform the same jobs for much less and help you keep your financial resources under control.   

It prevents you from experiencing burnout.

Stop spreading yourself too thin by doing every task yourself. This will only result in your poor health, extreme stress levels, and burnout. A burnt-out business owner cannot function at all and puts his very business at risk of closure. Avoid going this path by outsourcing virtual assistants from the Philippines who can perform your simpler tasks for
Smart entrepreneurs recognize that hiring virtual assistants from the Philippines or any location of their choice can spell the difference between a growing, profitable business and an unsuccessful one.
Are you searching for professional virtual assistants from the Philippines? Ask us how our pool of Filipino virtual assistants can help you boost your business today!