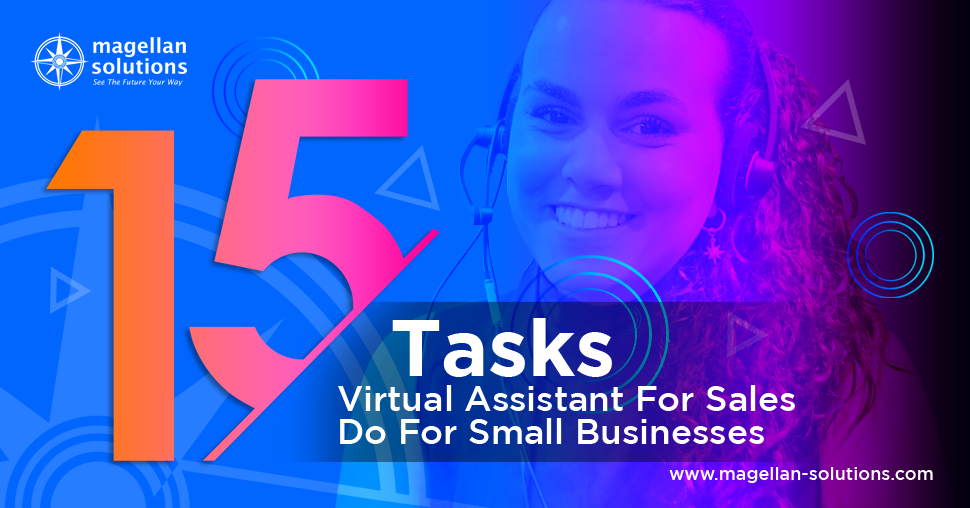 Hiring a virtual assistant for sales helps in converting leads and bringing in new clients faster. By transferring minor yet important time-consuming tasks, your sales team becomes more efficient and productive. 
Time is money. And since better sales performance means higher revenue, it assures you of meeting your monthly goals.
What is a Virtual Sales Assistant?
A virtual sales assistant provides administrative and sales-related services to entrepreneurs or businesses. A VA can either work as an independent contractor or under a company providing such a service. The work is often carried out remotely with the help of various online tools.
What can a Virtual Assistant for Sales Do for You?
A virtual assistant (VA) can perform several tasks. In general, it is subdivided into three categories:
Sales Activities
1. Book appointments with your new leads.
A virtual assistant for sales initiates the first point of contact by sending an email or SMS. This will let your leads know that you are interested in doing business with them.
2. Contact old leads and previous clients.
The sales of a company are not solely reliant on the new leads coming in. Old leads and previous clients still have the potential to work with you again, and you shouldn't overlook this opportunity. Your virtual sales assistant will assist you in managing a list of new and old leads in your sales database. They will reach out to see if the latter is still interested in your product or service.
In business, time means money. Having leads with good quality enables your sales team to get the best value in the time spent talking to prospects. Hire a skilled VA who will perform cold calls for you to filter out bad quality leads.
4. Reach out to your potential audience on social media.
If you haven't explored different social media platforms yet, it's time that you do. Platforms such as Facebook, Instagram, and Twitter are perfect for e-commerce stores while LinkedIn works best for business-to-business transactions. Ask your VA to contact prospects with the end-goal of turning them into leads.
5. Assist with sales reports.
Train your virtual sales assistant to produce sales reports based on your performance, closed deals, and the revenue you generated. By keeping track of your progress, you can devise ways to meet your sales goals regularly.
Administrative Functions
6. Data entry.
Updating your database is crucial in keeping accurate records and preventing mistakes. Save your time from cleaning and updating your database with the help of your VA.
7. Update your CRM.
On a side note, an experienced virtual assistant can manage various CRM tools and handle customer requests. Since this is a minor task for a VA (depending on the volume of work), it is more cost-efficient than hiring an in-house CRM specialist. 
8. Manage your schedule.
The equivalent of a well-managed calendar is enhanced productivity and efficiency. A VA coordinates with you and your prospect to set a schedule that would work for the both of you.
9. Fill your calendar with appointments.
A good VA ensures that you don't run out of prospects to call.
10. Follow up with new leads.
If it's taking days for your sales team to respond to your leads, you'll need the help of a VA to send follow up in time. Provide training to your VA in answering pre-sales questions, replying to inquiries, and setting a schedule so your leads feel valued.
11. Research your target market.
You can hire a VA to find out the current trends in the market and the demographics of your target audience. The more you know about your prospects, the better you'll be in closing deals with them.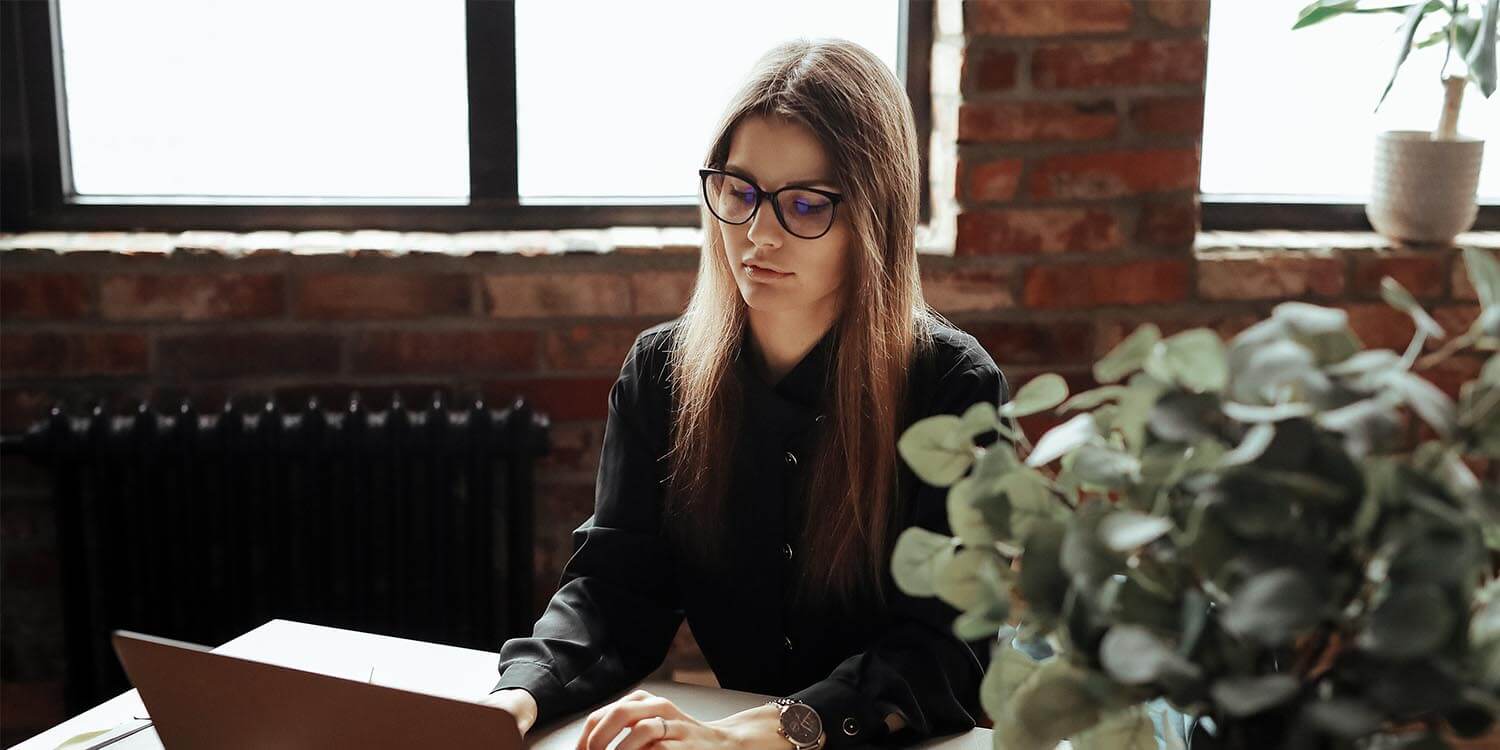 Customer Service-Related Tasks
12. Deliver good customer service.
Customer retention is 5 to 25 times cheaper than acquiring a new one. Satisfied customers are also willing to shell out more for good customer service. A virtual assistant for sales working from a BPO has sufficient training in resolving issues, handling inquiries, managing frustrations, and increasing customer satisfaction. Get their help to assist you in pre-sales and post-sales transactions.
13. Encourage word of mouth.
Providing positive customer experience right from the start encourages customers to share your product or service to others. A virtual sales assistant can get back to your existing clients and ask them to leave positive reviews.
14. Handle live chat inquiries.
Answering quick questions from prospects who are currently on your website is an effective way to convert them as leads. Let your virtual assistant take care of it so you can focus on increasing your revenues.
Good customer service means being available 24/7. A virtual assistant who came from a different timezone like the Philippines is the best person to handle this job. 
The Benefits of Hiring a Virtual Sales Assistant
As mentioned above, a virtual assistant for sales can support the growth of your business in many ways. And there are far greater reasons you should consider getting one for your team. Here are the benefits you can get when you hire a VA:
1. Cost-effective.
When you are looking into cost-cutting, but at the same time you need a hand in doing non-core tasks, getting virtual assistant services is a good choice. These are the reasons why it is cheaper to hire a VA:
Reduced overheads

No fixed costs

No recruitment costs

Pay-per-service option

Less amount spent on office costs

Get rid of temporary staffing
2. Diverse skill sets.
Virtual assistants who are doing this job for a long time are capable of performing different tasks for you. Aside from the direct support to your sales team, they can also assist you in admin work, booking, data management, and customer service.
3. Enhanced productivity.
With laser-focus on their core functions, your sales team can become more productive, bringing in more clients to your business.
4. Access to a global talent pool.
This is especially beneficial to companies that have overseas operations. A virtual assistant from an offshore location can help you build a multicultural perspective to serve your international clients better. Another advantage of hiring a virtual assistant from another country is you'll have a team member who can speak at least two languages.
5. Faster recruitment time.
Find the best person who can start immediately at work. When you hire your VA via a BPO company, you get to onboard a person who has sufficient training and knowledge in doing a remote job.
6. Save time.
When you delegate your repetitive tasks, you'll have more time to close sales and increase your revenue.
Tips When Hiring a VA for Sales
It is easy to hire a virtual assistant but it is quite a challenge to retain someone who can perform based on your expectations. To build a good working relationship with your VA, you should take note of the following:
1. Give reasonable tasks.
Not because your VA is flexible doesn't you can dump several tasks at once. You should treat your VA as a real employee and not an automated machine who can work non-stop. Give reasonable tasks with reasonable deadlines. This way, your VA can yield better results, enabling you to get the most of his or her service.
2. Prepare scripts.
If your VA speaks directly to a lead or a client, make sure to prepare a script. This is to prevent mistakes and misunderstandings. It also promotes consistency.
3. Use online tools to manage your VA.
Take advantage of online management tools. You can use various apps for communication, time management, project management, personnel management, and team collaboration.
4. Train.
While BPOs can provide relevant training, it is still better if you can take some time to train your VA. Introduce your work ethics, company policies and culture, and the people he or she will be working with.
5. Maintain open communication.
Good communication is the key to strong relationships. Encourage your VA to ask questions to maintain a smooth workflow.
Hiring a virtual sales assistant could be the best thing you could do for your business. Find out how we can help you by filling out the form below.
TALK TO US!
Contact us today for more information.