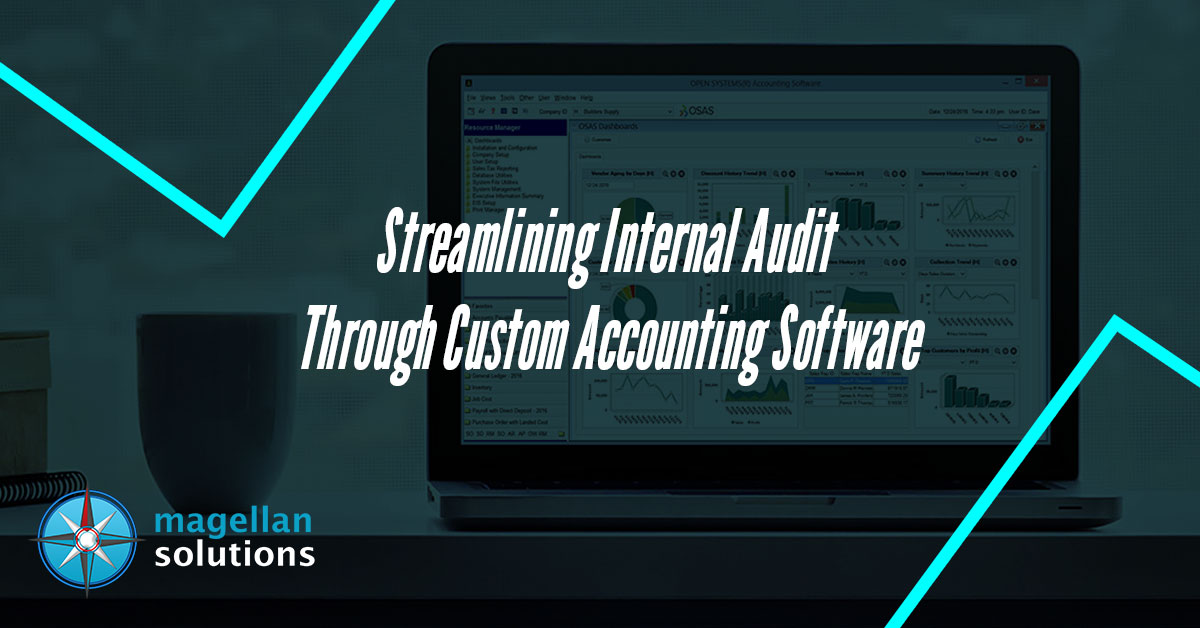 Thanks to the rapid development of computer technology, today's business owners have better tools that can help them run their operations with greater efficiency and effectivity.
Custom accounting software is one of these technological advancements that business owners can take advantage of. As opposed to commercial off-the-shelf accounting software, customized accounting software is designed and built around the end-user's particular needs and preferences. That said, customized accounting software is best suited for businesses and organizations that have their particular features and needs regarding their accounting processes, which commercial off-the-shelf software or freeware cannot cover.
As a result of its customized features, using a custom accounting software can help your business run with greater efficiency. And it's not just your accountants who will benefit from that, but your internal auditors as well.
You have a higher chance of success in streamlining your accounting and internal audit processes with the use of a customized accounting software than a commercial off-the-shelf accounting software.
With a customized accounting software, you have the freedom and the option to incorporate specific formulas that your accountants and internal auditors need for their record-keeping and analyses. Do you want to know your business' risk level for a particular operation? How efficient are your HR activities? What is the margin of error of your financial reports?
You can have these complex features built in a customized accounting software, so with just a click of a button, you can immediately see if the said operation is contributing to your business' sustainability, or otherwise. Aside from that, you can immediately know the level of efficiency of your HR and other business operations. This also includes the degree of accuracy of your financial documents. By doing this, you can save your internal auditors plenty of time, which they can pour into crafting their insights and recommendations for your Board and management.
Solving these computations manually and one-by-one is a very inefficient and tedious process. Using a customized accounting software prevents your business from losing a lot of time — and consequently, money — by automating these functions for you. What you get is a seamless, streamlined accounting system that your internal auditors can refer to easily and quickly draw data without the fuss and huge time investment.
The flexibility that a customized accounting software offers to your business must not be underestimated. The convenience it offers to your employees who will be using them — including your accountants or bookkeepers, finance managers and even your internal auditors — is priceless. The instant access and easy retrieval of the particular data they need is extremely valuable as they conduct their internal audit processes.
Since all the computations and formulas to generate the specific data your business need are built into the system, your staff will be more efficient and productive. Using a customized accounting software puts your business at a competitive advantage with streamlined accounting and internal audit processes.
See what custom accounting software can do for your internal audit processes and overall business performance! Contact us now for more information!