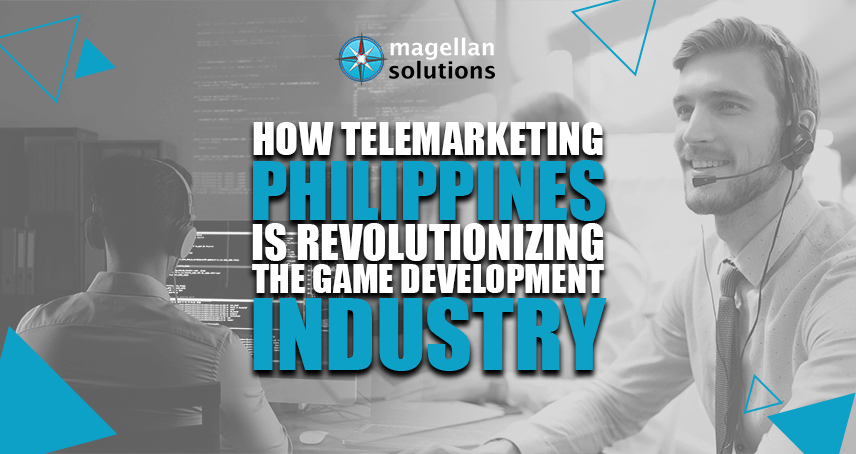 How Telemarketing Philippines is Revolutionizing the Game Development Industry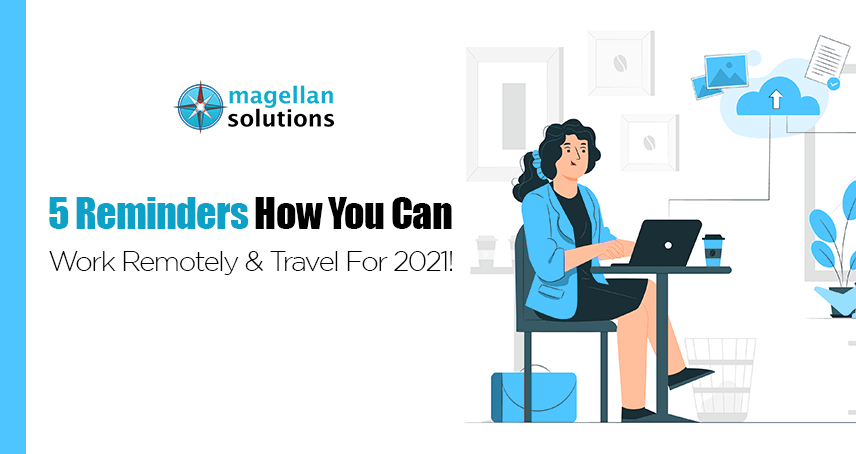 5 Reminders How You Can Work Remotely & Travel For 2021!
Looking for the best
back office outsourcing
company? Find it here.
For SMEs, full, 24/7 back-office operations have been made possible in today's digital environment, all thanks to BPO companies in the Philippines. 
If you are still thinking about outsourcing to a BPO company, think about all the hassle you'll avoid with much faster and more effective service that exceeds customer expectations, with reduced costs. 
Outsourcing services is a process on its own and it's always important to know where to start.
Why Outsource in the Philippines?
For a good reason, back office outsourcing services in the Philippines are one of the most popular services outsourced by many countries and firms all over the world.
From creative firms to call centers, digital marketing, IT, accountancy, and more, the country offers a wide range of expert and professional but low-cost services, flavored with the trademark Philippine hospitality known and recognized all over the world. 
As the Philippine economy continues to peak, back office process outsourcing proves to be one of the most beneficial services that contribute to the growth and stability of the local economy, constantly providing opportunities and employment to many professionals in the country, especially in a market full of competitors.
World-class quality service and reduced costs are just the tip of the iceberg on why the Philippines is a prime provider of back office services for many firms worldwide. Here are the top 5 reasons why outsourcing back office services in the country is a great opportunity and a worthy investment:
High English Proficiency and Neutral Accent

Cost-effective Labor

Highly Skilled Workforce

Strong Western Cultural Match

Government Support and Favorable Policies
The Philippines is one of the countries in the world that welcomed the outsourcing industry, going as further as to create government policies that protect and encourage investors and employees in the BPO sector, and to open educational opportunities that focus on proficiency in industry operations. The BPO industry continues to be one of the most lucrative careers in the Philippines, making the demand for agents and other staff high, and the selective process a lot more stringent to ensure the quality of services.
For a country that prides itself in its well-enforced BPO sector, you can never go wrong with an outsourcing heavyweight like the Philippines.
Outsourcing Your Back-Office Needs to a PH BPO
Did you know that 57% of businesses are outsourcing back office work because it helps them focus on core processes? That means there is a huge demand for outsourcing even during the pandemic.
But what about the other 43%? Well, most of their problem is that they don't know where to begin. So here is the step-by-step to becoming partners with your chosen outsourcing back office support company:
Know Your Needs
To get the best out of your outsourcing experience, you need to determine which parts of your operation need improvement. 
This allows you to save as much money as possible, and not have to pay for extra charges as your internal staff can manage certain activities more successfully without being spread too thin in many areas.
For example, if you require more assistance with IT than with accounting, prioritizing the former will be a more rational decision than spending more money outsourcing both activities.
Once you've considered outsourcing to the Philippines, start by asking yourself the following questions:
What tasks are you outsourcing? 

Is it the best solution? 

What are your standards and expectations? 

How much is your budget? 
Remember, outsourcing is not a one-size-fits-all solution, which is why you need to identify the real problem areas as well as define and communicate expectations clearly with your potential partner.
Define Your Requirements
Once you've decided that you do need outsourcing, it is time to identify your requirements.
Back office activities are not created equally. Each has its own distinct criteria when it comes to quality standards and the precise duties that they entail.
For example, if you're looking to outsource human resources, you may not need to include payroll if you already have an existing system or software that manages the process efficiently on its own.
Similarly, having a third party handle administration does not automatically imply that you need assistance with procurement and purchasing. 
Having a clear concept of your expectations will help you get more accurate prices and find the best solution for your operation requirements. It helps to create and compile all paperwork that describes your quality expectations, in order to communicate all your needs efficiently to your provider.
Choosing and Connecting with Your Chosen BPO Partner
Once you're set with all the preliminary details, you can begin looking for BPO partners. Create a shortlist and select the best vendor based on the following criteria:
Technical expertise 

Talents and skills 

Technology being used

Passion for meeting your needs

Experience in handling complex tasks
The length of time a BPO firm has been in business is a good place to start. The longer a company has been in the industry, the more experience it has.
As the recruiting organization, don't be afraid to ask questions, such as "How long have you been providing BPO services?" "What kinds of services do you provide?"  "How did you service companies like mine?" Experienced outsourcing firms have a better understanding of your requirements and how to meet them, as they have more industry experience and are more likely to add insight.
Additionally, the provider's reputation will be just as critical to your search. You don't want a partner who can't meet deadlines or is disrespectful to your staff and customers. 
There are tools you can use to learn more about your supplier and their reputation, such as GoodFirms, Google, and Clutch. Do your due diligence to avoid picking out a provider that's a poor fit for your firm. 
Once everything is settled, you can start communicating.
Understand Legal Requirements
One of the major risks when outsourcing is knowing whether the vendor is in compliance with all applicable rules and regulations. This might be especially difficult if your partner is based in a different location with different legalities. Before making the move, be well aware of all of your legal obligations, and theirs, too.
Local regulations governing minimum wage standards, tax statuses, and data protection policies should be a great place to start your research. Be sure to check permits, certifications, and other proof of legitimacy. 
Remember, the process of outsourcing itself is your responsibility. 
Cost
The whole process of outsourcing rests on one important factor-cost.
Before you make any major move, do a quick check of your funds. Or better yet, check the market for the value you can get for your set budget. 
When negotiating with a supplier, make sure to convey your budget capacity properly, so that they can meet your halfway and design a pricing model that meets both your funds and your demands.
A variety of factors determine how much an outsourcing business charges for its services. This includes the following essential components:
Reputation

Scope and speed of services

Experience and skill level

Portfolio and work history

Ease of working together
All of these qualities are critical for a fruitful collaboration. Keep them in mind when making a decision about whether a particular provider is worth the money or whether you need to check for other options. Funds are essential for every business, so always make sure it goes to a worthwhile investment. 
The Premier BPO Company in the Philippines
Magellan Solutions is the leading SME-focused BPO in the Philippines.
With over 18 years of industry experience, we offer high-quality customer service support along with a wide selection of contact center services. We are a certified ISO 27001:2013 and HIPAA-compliant company.
At Magellan Solutions, we combine technology such as ACD, CRM, and IVR with stellar communication and advanced industry-specific knowledge. We make sure that our staff have all the essential tools, equipment, and knowledge to provide only the top quality service to customers all over the world. 
We believe that boosting your business shouldn't break the bank, which is why our services remain flexible and competitive.
Contact us now, and get to know top-notch services designed to propel your business to new heights. Complete the form below and consult with us for free!
TALK TO US!
Contact us today for more information.