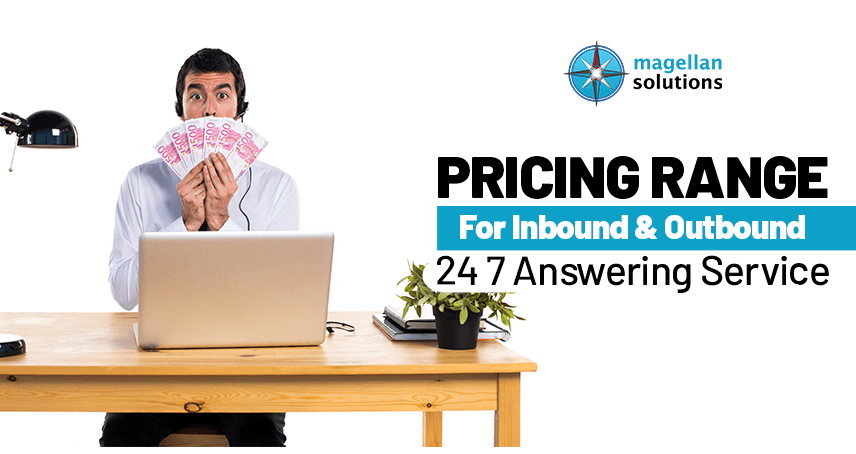 How Much Does Inbound Call Center Cost?
Find out the best way to outsource data entry services for your business.
Data entry plays a significant role in the economy and businesses. It is the heart of prominent companies like Microsoft and Apple, so entrepreneurs highly value the task and prefer experts to handle such an intricate process. 
But as a growing business, you would want efficient, secure data processing to ensure correct information and reduce errors. 
Outsourcing data entry is a fast-rising industry and for a good reason. Outsourcing provides quality solutions for a wide range of business tasks for a considerably reduced cost. 
There are many ways to outsource business functions, and it's a wise investment to get professional data entry services for less without compromising quality from a provider that understands your goals and produces the desired output.
But before diving into outsourced data entry, let's learn the basics. 
What is Data Entry?
Data entry is a broad term that covers several occupations. People who perform data entry include electronic data processors, typists, and transcribers.
Here are a few more jobs under data entry:
Transcribing handwritten document

Claims data entry

Product data entry

Filling in MS Excel sheets for back-office accounting

Survey data entry

Raw data conversion and data input

Document management services

Image data entry

Invoice data entry

Offline data entry services like forms processing
These tasks may be done from a remote location, but regardless of location, data entry jobs have a fairly high barrier of entry, and the training ranges from easy to very stringent. 
Data entry requires adept communication and listening skills to ensure clarity and credibility in data processing. 
What is Outsourcing?
Outsourcing is a business practice where a third-party firm conducts specific services or job functions. In other words, services your company was responsible for fulfilling will now be provided by a specialized service provider.
While most companies prefer to outsource tasks considered secondary functions, such as data entry, marketing, sales, and logistics,  high-priority jobs can now be outsourced, such as lead generation and consultations. 
Benefits of Outsourcing Data Entry
Outsourcing data entry services helps a company in many ways. Here are a few examples of them:
1. Increased Efficiency
You can now focus your energy on improving core competencies by getting a third-party company to handle admin tasks, such as data entry.
Outsourcing also allows you to eliminate multitasking. Believe it or not, 40% of productivity gets lost by multitasking and task switching. Your earnings will plummet if your employees are constantly distracted by incoming tasks.  
Getting a specialized firm to conduct admin jobs is a wise decision. Because it will increase your employee's efficiency and at the same time, your revenue.
2. Optimal Scalability
Outsourcing increases the availability of labor. As a result, maximum output can be achieved.
In Data Entry, you want the best people to handle transcribing tasks. Outsourcing allows you to get people outside of your area to find the perfect people for the job.
Usually, entrepreneurs want Filipinos to handle data entry tasks for their inherent characteristics. Filipinos are hard-working individuals. They are also good listeners, warm and attentive. Ideal attributes you would want for the job.
3. Quicker Response
By outsourcing data entry services, you will experience a high turn-around of activities. Meaning there is no wasted day with outsourcing.
Since you are enlisting a specialized third-party company to help you, they already have processes and techniques to finish the job faster and easier. You will be able to finish a job in no time at all. 
4. Quality Improvement
Outsourcing promises a high quality of service for every project or task. You can guarantee that the quality of work is high because you work with professional and experienced people. The best that the outsourced country can offer.
Outsourcing data entry brings quality improvements and suggestions, as well. You will get valuable insight into developing your process by talking to your chosen Business Process Outsourcing partner.
5. Save Costs
The main reason that business people want to outsource is to save costs.
Economics is by your side when it comes to outsourcing data entry. Outsourcing is far more affordable since there are different wage and cost patterns between developing and developed countries.
Also, external companies have a high degree of specialization concerning their services. That is why outsourcing is a cost-efficient strategy that everyone should start to consider to avail.
6. Lack of know-how
New processes and operations in companies are necessary. But employees often lack the know-how and implementation skills required.
Outsourcing is a way you can jump-start your new operation and processes. BPO firms have a solid framework of processes and procedures. By enlisting an outsourcing company, you can immediately start your data entry services.
Where to Outsource Data Entry Service
The best country to outsource your data entry needs is the Philippines.
The country takes pride in how outsourcing shapes its economy. It attracted many investors, both locally and globally. And it has been a consistent key player in bringing in billions of pesos of total revenue in the country.
The Philippines is one of the top BPO centers in the world. It is home to many great companies in the industry for a long time.
What separates the Philippines from other outsourcing hubs are the following:
Affinity is the Philippines' most significant advantage. The country was once a colony of the West, which made working with foreign clientele easy for Filipino talents.

Hundreds of companies have been outsourcing in the country for years. These include businesses from Australia, New Zealand, the United States, and Europe.

US-based companies say that outsourcing in the Philippines reduces capital costs. It all means that Filipino agents are worth all the penny because customers are satisfied with their performance. And they provide the expected output on time.
Industry experts predict that 2022 Filipino BPO services will cover 15% of the outsourcing market. Plus, the industry expected growth is 9% in the next five years.

Philippine-based BPO helps in generating 1.3 million direct jobs. Not only that, the industry helped to create 4.08 million indirect jobs. It also promotes countryside development, producing 280,000 jobs in 23 provinces. 
Essentially, businesses prefer the Philippines because they are leaders in the industry. There is optimism about the country's growth, and companies feel satisfied with their BPO partner's performance.
The Best Way To Outsource Data Entry
You can only get the best out of your outsourcing partner if you are critical in choosing one.
The way to outsource data entry is to find a BPO company that is committed to your goals. Moreover, they should have the capabilities to serve you and your clients.
Here are a few things to look out for to find the best data entry outsourcing companies for your data entry needs:
People – You are hiring a call center because you need people who can do data entry. It is only logical to check first how the BPO company trains and treats its employees. Before committing to a call center, ensure their preparedness. They should be knowledgeable and professional, at least.

Cost – The BPO you will hire should make you feel like your every dollar counts. Also, consider that you are paying for the high-quality data entry services that you want. And the company's technological capabilities and infrastructure. If unsatisfied in these areas, you are burning your hard-earned cash.

Experience – You want a company that already has a good track record. Companies prefer BPO companies that have already been part of the industry for more than ten years. It is because they tend to perform better because of familiarity. They already know how to train people and handle the job you want.

Feedback – The best way to ensure you hire the best data entry BPO is from feedback. If you want to ensure you are partnering with the best outsourcing company, ask around. There is nothing wrong with asking.

Credentials – You must ensure that your data entry BPO partner is legit. That is why most companies check for certifications. Businesses prefer accreditations from certain bureaus or departments.

ISO 27001:2013 certification and HIPAA compliance

are good examples.

Future – Businesses take this for granted, but the BPO company's future should concern you. Look for a contact center that wants to grow with you. A good BPO company will always innovate ways to serve you and your clients.
Top Data Tech Outsourcing Company in the Philippines
Are you looking for the best data entry outsourcing firm in the Philippines? Get the best value for your business with Magellan Solutions. 
Magellan Solutions is a BPO company based in the Philippines. With over 17 years of industry experience, we provide high-quality data entry services to all industries. As an ISO 27001:2013-certified and HIPAA-compliant company, we guarantee the expert efficiency and confidentiality of our services.
Magellan Solutions trains our agents to become experts in many fields to suit your enterprise. We ensure that our staff are equipped with the latest essential tools, equipment, and knowledge to efficiently provide high-quality services to our clients.
Contact us now and discuss how our company can help your business. 
Fill out our contact form below and get your free 60-minute business consultation today!
TALK TO US!
Contact us today for more information.