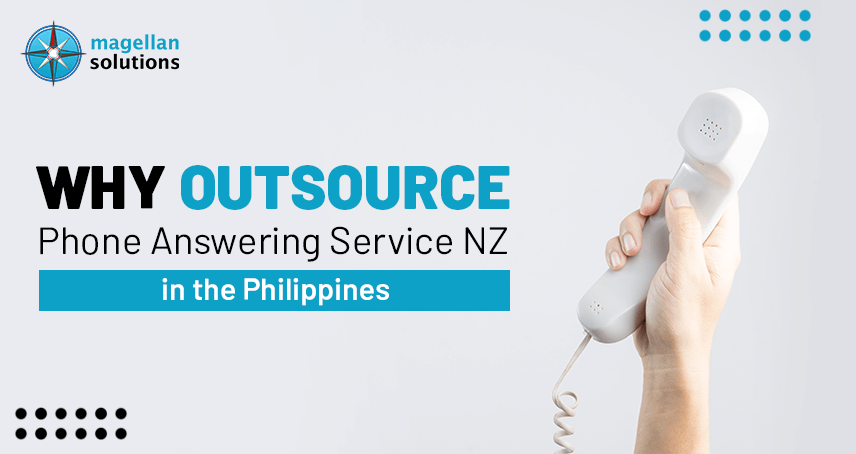 Why Outsource Phone Answering Service NZ in the Philippines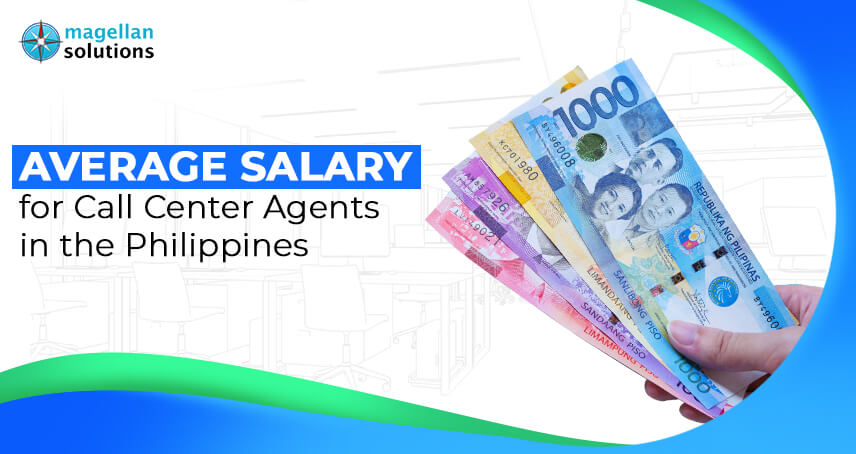 Average Salary for Call Center Agents in the Philippines
Get to Know the Top Philippines Call Center Companies that are SME-focused
The Philippines call center companies have been the go-to for outsourcing needs. Starting with excellent voice services such as customer support services, these companies now offer BPO services. 
The Philippines' top list of call center companies offers BPO services across industry verticals. Long gone is the era where only industry players outsource voice services and back-office tasks to outsourcing destinations like the Philippines.
Nowadays, small and medium enterprises also join the worldwide client pool of Philippines call center companies. 
SMEs now leverage outsourcing non-core tasks to gain the ability to get extra help to perform tedious processes. Aside from the typical customer support like traditional inbound call center services, they now have the choice to turn it into omnichannel customer services. This is possible by choosing the best call center company in the Philippines. 
List of Call Center Companies In the Philippines
for SMEs
Now, it is a fact that this country is home to many call center companies. Below are the top call center companies that cater to SMBs. 
Company

Employee Size
Value Proposition
Facilities
Certifications 

Pricing

Helpware

250-999

Customized Recruiting, Bachelor's Degree of Staff, Omnichannel Services

Nine worldwide offices

ISO

$25/hour

Callbox

250-999

Account-based marketing approach

Five worldwide offices

GDPR

$25/hour

Noon Dalton

250-999

Provides customizable solutions

Four worldwide offices

GDPR

Security practices compliant with applicable Indian Laws

$25/hour

Unity Communications

250-999

Create processes to maximize core staff productivity

Three worldwide locations

GDPR

CCPA

$25/hour

250-999

custom-fit solutions for SMEs

Two offices in Manila, 2 in the USA

GDPR

ISO-27001

PCI DSS

Trustwave Trusted Commerce

Supplier Clearing House Under CPUC General Order 156

SDVOSB

$12/hour

Ideas Unlimited

50-249

skilled human resource, management, and monitoring to provide tailored services

Six worldwide offices

GDPR

PCI Security Standards Council privacy policy

$25/hour

Concert 8 Solutions Inc

50-249

Capitalize on time-per-hire

Two office locations in Canada and Manila

GDPR 

$25/hour

Hit Rate Solutions

50-249

Traditional call center activity and high-quality cold calling

One office in the Philippines

GDPR

$25/hour

2ndOffice

50-249

Focus on project-based plans

Three worldwide offices

GDPR

CalOPPA

$25/hour

Staff Outsourcing Solutions 

50-249

Combination of operational excellence and deep expertise in key industry verticals

1 HQ in the USA and 1 in Metro Cebu

GDPR

$25/hour

Pac Biz

50-249

Outsourced support for transportation, e-commerce, IT help-desk, and healthcare

1 HQ in the USA and 1 in the Philippines

HIPAA

$25/hour
The Philippine BPO landscape is vibrant, and you can find different company sizes. The table above focuses on Philippines call center companies that are under the mid-level regarding the number of employees.
However, these listed companies cater to SMEs as they can match their services to your requirements.
If you are looking for omnichannel services or a traditional call center, your top choice are the following:
Helpware

Unity Communications

Concert 8 Solutions Inc

Hit Rate Solutions
These companies use cloud-based solutions to provide 24/7/365 call center services for your business, regardless of your location. They can offer omnichannel support such as inbound or outbound calls, live chat, and email.  
Not to mention, these staff are English-speaking and often possess bachelor's degrees. 
For healthcare:
Pac Biz
These two companies are HIPAA-compliant and can provide you with staff with educational and medical backgrounds. This ensures your customers can talk to a representative who understands medical jargon. 
For Sales and Lead Generation Services:
Callbox

2nd Office

Staff Outsourcing Solutions
Industry expertise and experience are vital in sales and lead generation services. These BPO companies are your go-to for this type of service. They employ excellent communicators; they use CRM tools and software to streamline the process. 
Their well-established techniques can ensure each lead is ready for your in-house sales team to close a deal with. 
Why is Magellan Solutions One of the Top Consideration for this list?
With 18 years in the business, Magellan Solutions has been catering to SMEs and other industry players. As a medium-sized company, we understand the need to focus on core competencies. 
We create custom-fit solutions for SMEs to address your pain points. Ultimately provide you the ability to scale up or down. Get the service packages to help you augment your overall business operations. 
Aside from flexible pricing designed for SMEs, we offer these services:
We can create custom-fit solutions for SMEs across various industries. Contact us today, and let's talk about how we can make your required services. Fill up the form below!
TALK TO US!
Contact us today for more information.