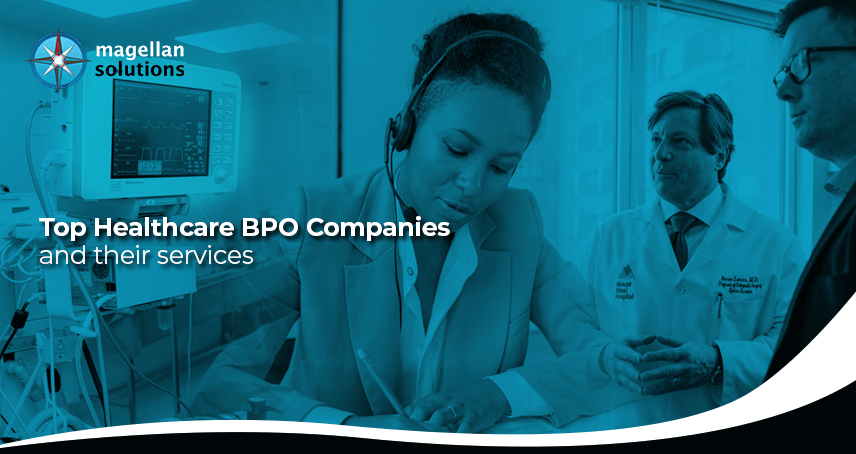 Magellan Solutions as a
medical insurance bpo
Health insurance companies make up a massive segment of the U.S. economy. It is a $1.1 trillion dollar enterprise currently. The steady growth has been recorded at  2.9 percent each year on average from 2015 to 2020. 
The US currently houses more than 900 health insurance companies. However, the health insurance industry is dominated by:
These control more than 38% of the market according to ValuePenguin
What a
healthcare BPO
 covers
The healthcare industry matters the most in these times . And we, as a company serving the people, guarantee quality service for:
Doctor's Offices
Patient issues are not limited to a certain time frame. We are an extension of the medical industry. Because of this, we understand your mission. Treat your patients with the best care possible.
Clinics
Clinics are the ones that deal with a high volume of contacts and calls. They focus on handling patients. They also coordinate with other medical professionals.
Hospice
Our hospice managers provide empathetic support. Answered calls from family members ensure that they're taken care of.
Dental Offices
As a physician's answering service, we cover a number of tasks. We handle appointment scheduling or giving standard information to potential new patients.
Importance of the
healthcare BPO industry
Appropriate health care is being expected for proper delivery. The Philippines can provide solutions and services from certified medical professionals. Healthcare professionals have a high value on hard work, excellence, and achievement. This supports the fact that they are adept, sharp, and qualified as those in other countries.
Just like the usual BPO companies, healthcare BPO services has its advantages:
Build a better doctor-patient connection.
As a call center support provider, we are an extension of your business. We help in creating a promising and better connection for patients. We achieve this through our top-notch services.
Round-the-Clock services.
We have our 24/7 call center support services. It allow patients to connect with clinics and hospitals at any time. No weekend or holiday is going to be empty for the safety and health of everyone.
This further creates a good impression with the availability to customers.
Provide a team of professionals.
We have a team of trained call center support that has knowledge in the medical field. We guarantee that patients do not have to worry about receiving the wrong details. We offer a high level of customer satisfaction.
We are able to cater to clients around the globe through our multilingual support team. As a result, this makes your customer base wider.
Customized call center support service.
We make use of the information from the medical field. Then we make a special feature. This helps clinics and hospitals get value-for-money services.
To summarize, quality call centers help keep patients satisfied. The last thing a patient wants is a cranky receptionist or put on hold. We can help with faster responses to patients.
At Magellan Solutions, we have dedicated teams just for that.
Contact us today and build your own team!
TALK TO US!
Contact us today for more information.