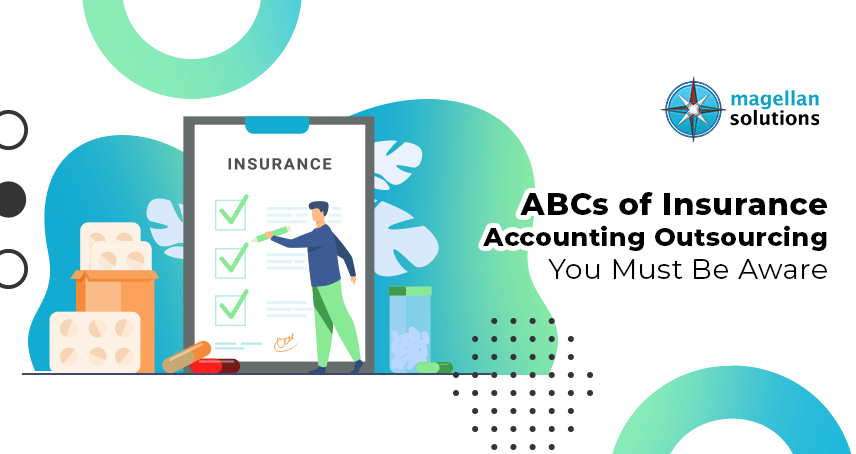 ABCs of Insurance Accounting Outsourcing You Must Be Aware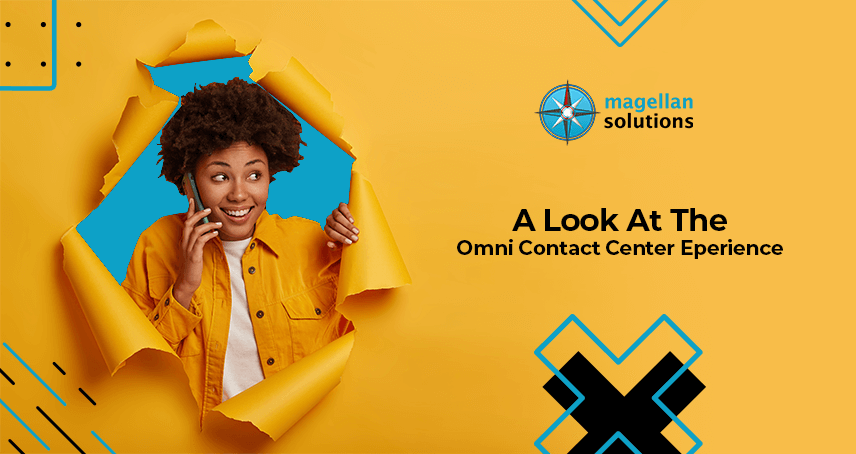 A Look At The Omni Contact Center Experience
Seeking and giving healthcare call center consultation is more challenging than it ever was.
According to a report by Harmony Healthcare IT. 71% Of Americans are afraid of visiting their doctor's office due to Covid-19.
That figure hints that people are not getting proper consultations recently. 
More than that, convenience, safety, and flexibility seem like their priority. They now prefer services that can give them care without going outside.
These present a problem for clinics, hospitals, and healthcare institutions. Those that do not have the proper supplies cannot provide the demanded high-quality medical service.
In the middle of a global crisis, finding and keeping employees is very hard. Plus, the extra cost of utilities and facilities is expensive.
Here is where a healthcare BPO comes in.
This article will answer why call centers are the future of healthcare consultation.
Healthcare Consultation Definition
Before anything else, let us define: what is medical and healthcare consultation.
Medical consultation is a two-way social interaction between a doctor and a patient. It is the process of getting information from patients to make smart suggestions. People usually refer to this as doctor visitation.
Meanwhile, healthcare consultation covers everything related to healthcare. It includes medical care, medical advice, collecting finances, making big business decisions, and more. 
It is a term used to define the act of giving guidance to a business focusing on health management. 
For that reason, working as a healthcare consultant is a highly-regarded line of work. They need to carry out research and examine existing and related data. This is for them to decide what is the perfect approach to a particular problem.
Consultants work together with the business and their clients. It is to help them reach their goals in a way that produces a lot with very little waste.
They also help the company make wise decisions to create a good impression on your patients.
Healthcare Call Center Services
Healthcare consulting firms help their clients by providing them with the necessary information. These data will then help them improve their business process. 
But, collecting data is now very hard because of the many health restrictions.
The good news is that Healthcare BPOs can provide this information for you. Below are some of the in-demand services under a call center that can help you with your needs:
1. Telehealth
Telehealth services refer to different remote medical-based services. It uses different ways of communication for doctors to reach patients. This includes phone calls, e-mail, SMS, or the Internet.
One of its main goals is to improve patient care and health information service delivery. 
Patients are depending on telehealth services for their medical needs. It is an in-demand solution for older people and young ones who are afraid to go to hospitals physically.
It resolves the problem of healthcare inaccessibility brought upon by the virus.
More than that, below are the services under telehealth:
Medical Billing

Medical Training

Medical Check-up

Appointment Setting

Record Keeping

Business Meeting
Telehealth alone is enough to prove that a Healthcare Call Center is the future of healthcare. Because it opens new opportunities to improve the quality of care and caring for patients.
2. Insurance Claims Processing
Insurance claims processing service means checking the insurance claims of patients. The goal of this effort is to make sure the insurance company will pay back your money. Whether in whole or in part.
The team in charge of this activity will handle the whole procedure of claims processing. That includes validating, forwarding, and checking insurance requests.
Businesses should try this service because it is an important part of the operation. Plus, it involves payment and money.
Providers usually pay someone else for this service since it is a lot cheaper that way. One popular destination to contract out the service is the Philippines. This is because of their healthcare call center best practices and HIPAA call centers.
3. Data Entry Services
Data entry is the process of inputting or converting information. May it be in the form of words or number-based data, into a spreadsheet or a computer.
Businesses get data entry services to secure an better way of handling data. BPO is also reliable in maintaining the correctness of data. And it provides companies with easy web access to files.
More than that, data entry helps you to keep and maintain very important business records. Such information will be your guide to making business decisions.
The data entry would help you digitize the following so that you can safely keep them or pull them out:
Patient Information

Medical Charts

Doctor Notes

Medicine-based Records

Lab Results

Insurance Claims

Payments
Like Insurance Claims Processing, most institutions pay other firms for this service because it is less expensive. It also helps them make sure of a faster data turnaround and working well, and getting a lot done.
4. Medical Transcription
Transcription in any form is one of the most searched-for healthcare BPO services.
Medical transcription is when a transcriptionist types a medical report from a file. Doctors, nurse practitioners, and other healthcare providers usually do this kind of service. But this is not efficient because instead of taking care of patients, this takes most of their time.
It may sound like an easy job, but it is not. People tasked to write down medical records have to have good listening skills. Not only that, he should be critical of all of the details he hears.
A medical transcriptionist should also know most of the well-used medical languages. That is why people who usually work in this job are medical professionals.
So the problem may be, how can you get this service? How can you find the right people for the job? How do you even start?
Luckily, Magellan Solutions have a list of professionals that can help you with this. We offer medical transcription, and we provide first-class training to our agents. 
5. Medical Coding
Many argue that this is not a very hard position to manage. It is just coding anyway.
However, underestimating this job only means disaster for your business. It is probably the most important and sensitive job in the medical field.
Medical coding converts healthcare diagnoses, procedures, medical services, and equipment into universal medical codes. People who are usually involved in this kind of job spend their time looking at medical records. Why? Because doctors and hospitals depend on accurate coding to receive proper reimbursement for services.
Basically, as a medical coder, you have to ensure that all the medical codes are right. One mistake can have a big repercussion, and that is not something you would like to happen.
Always check that your medical coders have medical coding certification to make sure of quality services.
What's more, here is a brief list of Healthcare Consulting Services that would add to the future of the global healthcare market:
Revenue cycle management

Claims management

Medical accounting management

Sales study

Marketing research support 

Forecasting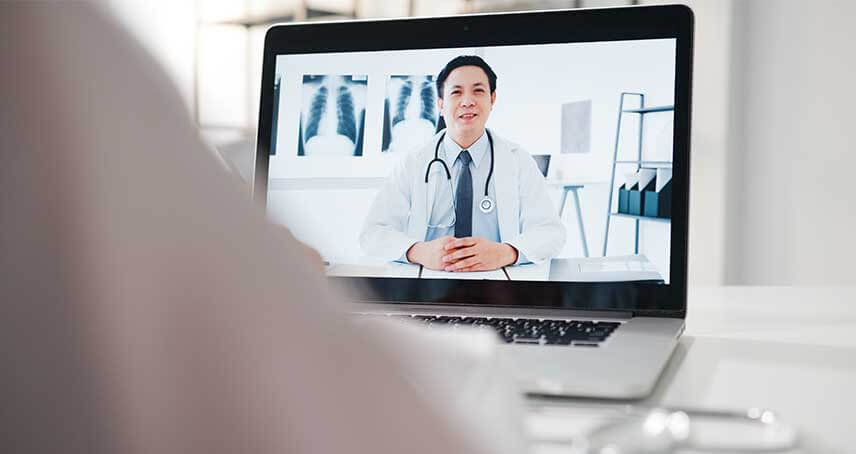 Healthcare Call Center By The Numbers
They say that the numbers do not lie. If healthcare call centers are the future of healthcare consultation, it will show in the statistics. So let us briefly break it down.
| | | |
| --- | --- | --- |
| WHAT | STATISTIC | INFORMATION |
| Telehealth visits | 154% | The Increase in telehealth visits during the last week of March 2020, compared to the same dates in 2019. That is according to the U.S. Centers for Disease Control and Prevention.  |
| Brand loyalty | 96% | Consumers that said customer service is a vital factor in their choice of loyalty to a brand. |
| Development of telehealth programs 90%Healthcare | | re executives that said their organizations are developing or already have a telehealth application. |
| Telehealth vs. In-person visit | 79% | Patients that said scheduling a telemedicine follow-up visit was more convenient than arranging an in-person follow-up. |
| Companies sentiment towards outsourcing 78%Modern | | rn companies around the world who use outsourcing and reporting feeling happy about the results.  |
| Access to treatment vs. Face-to-face visit | 76% | Consumers who prioritize access to treatment over a face-to-face visit. |
| Consumer support | 70% | Consumers that said they have already chosen to support a company that delivers good customer service. |
| Telehealth enthusiasm 70%Employers | | rs who are currently offering or planning to offer telehealth. |
| Customer experience | 67% | Customers who will pay more for a great customer experience.  |
| Patients are willing to try telehealth | 65% | Patients with a primary care provider that would be willing to see them through a telehealth visit.  |
| Time spent waiting using telehealth | 61% | Patients that said the time spent in the virtual waiting room was shorter than an in-person visit. |
| Millennial sentiments toward telehealth | 40% | Millennials are reporting that telemedicine is an extremely or very important healthcare option.  |
| Market outlook | 10% | The percentage of an expected increase of the CAGR (Compound Annual Growth Rate) from 2017 to 2022. That means, from $191.68 billion in 2017, the market value will be $312.43 billion by 2022. |
These numbers all point to how the healthcare call center is revolutionizing the industry. And it seems like it will make more impact in the future.
Call Center for Medical Practice
Magellan Solutions is a BPO company based in the Philippines. With over 17 years of industry experience, we offer high-quality call center services to all industries. We guarantee a high-quality service. Also, our company is certified with ISO 27001:2013 from Bureau Veritas International, and HIPAA-compliant.
At Magellan Solutions, we train our agents to become customer service experts. We make sure that they have the necessary tools, equipment, and knowledge to serve the customers. We want to extend our services even to small and medium enterprises, so we keep our rates highly flexible and competitive.
Get in touch with us now, and we shall discuss how our company can help your business. Complete the contact form below and get your 60-minute free business consultation with us today!
TALK TO US!
Contact us today for more information.