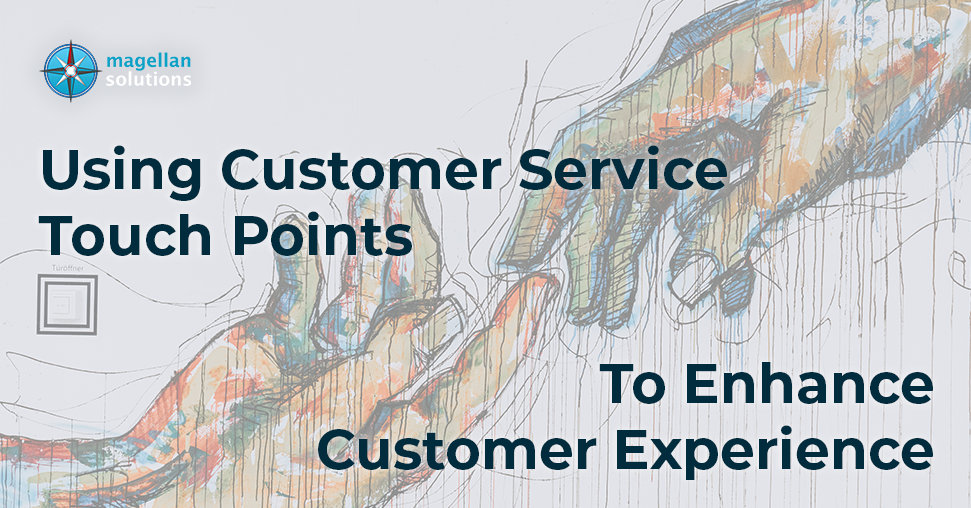 Have you ever heard of the term '
touchpoint
'? If you are the business owner and you have not, it is time to learn more about it. You will see how touchpoints, which can be the phone or a live chat, can lead you to business success. After all, it is something new. It is something you should be learning about so that you can engage
customers
. Winning their trust and keeping them is important. Many organizations have gone ahead to see what these are. They have created strategies to use them.
What are the touchpoints?
By definition, touchpoints are interfaces of a product or service. They are where your customers would interact with your business and your brand. They are an important part of the customer experience. Customer experience is in the rage these days. It is helpful when it comes to creating a good impression. This is not surprising. Any
inbound call center in the Philippines
can attest to that. See, it is not all about being able to provide the right product or the right service. It is also about making sure that you can get all the touchpoints covered. It may just be the branding aspect or it may be about your ad campaign. These small things can add to the whole experience. You would want your customers to have a great experience at the end of the day.
How does one take its business and its brand? How can it provide the level of service that exceeds expectations? Will it be a challenge for you to do this? Is it something that you can do with a few amounts of adjustments? Would it be expensive on your end as the business owner to provide such a great experience? Or would you not be spending at all?
BPO companies
are more than willing to share their expertise. But experiences vary because of the businesses they have handled in the past. One can say that there is not just one way to provide such. There will be no such thing as a general that everyone can follow.
The truth is, the most essential thing is that you, as a business owner, should be able to truly understand what customer experience is and what it is all about. By doing that, you could then be able to create your own rules, strategies, and techniques which you could implement and put to use to be able to achieve your goals.
What is the importance of customer experience?
Looking into why a lot of businesses who have heard of customer experience are choosing to focus on this one is something that you may want to look into. This is not just about joining the bandwagon. There is something real with the customer experience that does affect your business and your brand. It is more than just investing in a good
customer service call center
. That is only one small portion of the whole thing. You have to take a look at the bigger picture and see just how important customer experience is to you and your business. Right now, it may not mean like much but with further understanding, that is when you would be able to see just how huge this thing is.
Customer experience is very important and this has been realized by a lot of people already. This is the very reason why there have been a lot of studies regarding this and a lot of businesses making sure that they provide this well. It is very interesting that though this may be something quite new, many are already seeing its importance. The changes done by the business to be able to give the best customer experience possible can be seen in the changes that they send out to providers. Owners make sure that their
customer service
agents are on the right track and provide the necessary adjustments to suit the kind of experience that they would like their business to give their customers.
Those who have tried out customer experience have been more than happy to say that ever since they saw how this whole thing works, they have been able to have better customer satisfaction. An increase in customer satisfaction is a huge thing as it would mean that you are keeping your customers happy and satisfied. By doing this, you can be sure that they would not be jumping ship any time at all.
Customer experience has also helped businesses to have repeat customers that turn into customer loyalty. These are the customers that you would want to have for your business. You make sure that you do what it takes to maintain it.
Magellan Solutions
, a leading
inbound
call center
in the Philippines, can attest to the myriad of benefits that come with having repeat customers and loyal customers. It is because the better the customer experience you provide every day, the higher your chances of having your customers tell the world about how great you are. Word of mouth advertising starts kicking in. It is one of the best types of marketing around. It is free, powerful, and more importantly, effective. It should also help you achieve more sales and more profits. That is ultimately the main goal.
How do you measure customer experience?
After all that has been said about the role of customer experience in your business, it is now time to tackle the numbers. A lot of people may think that customer experience is not measurable in any way. But the truth is, it is. Just like everything else out there, you can measure this one. All it needs is for you to create your categories and criteria so that you would be able to turn the experience into numbers. These numbers may not mean much to other people but to you, as the owner of your enterprise, these numbers should tell you a story and you would want to learn what that story is all about.
It is highly essential that you understand your business, your brand, and your customers to be able to provide the kind of experience that you would want them to get. If you do not know these and you are still vague and just going with whatever comes around, measure customer experience could be quite a difficult task. You just may not be able to get good results – results that are useful in making your business a success.
One of the things you should do is to make sure you understand what things matter to your customers. How do you go about doing this? Well, you can easily have different types of surveys, and have your customers answer them. You can have a good survey right on your website that they may need to fill out to be able to become a member or to get a free material (No one cannot resist anything free). You can also ask them about their expectations when they are on the phone. There are plenty of ways to get customer data. You should be able to explore those and find one that should be good for you and your customers. If you have a
customer relationship management
(CRM) team, go ahead and have them take a look at their data management system to see what you may have on your customers. These would be very useful.
Once you have solid customer data, think about how you would be able to provide what they need through the different touchpoints your business would have with them. Be prepared to make necessary changes if there is a need for one. If things are looking well, then go ahead and keep using whatever works. However, if there is a need for changes, do not be afraid to go ahead and do that.
Why do we use customer data to provide the best customer experience?
Customer data may not seem like much to you right now but if you took the time to understand the powers that it has, then you would be sure that you would protect your data and understand every little thing it holds. So take out that customer master data and try to make sense of what it is all about. It may seem to be just about numbers but these numbers tell a story that you may want to learn about.
Customer data is the accumulated information of all your customers. It may seem to be all statistics to you but if you look closely enough, you would be able to see the story that goes behind each number that is in there. By understanding the digits that are presented to you, you would be able to create and develop a customer experience strategy that would be good for your business. Learn about what your customers want. Think about which categories are good for your customers and what are the things that they are looking for. You would be able to see that with your data. It would also be great to look at any feedback that they may have given you so you would know which ones you may want to change.
This is the reason why it would be great to have a customer experience management group on your side as well. There are plenty of companies that offer this service. You can work them so you can get a better understand of the numbers. Right now, they may only be customer data to you but once you get a good grasp of what it is all about, these numbers are going to be your best friend and your business will thank you a lot for it.
How do you use customer data to provide the best customer experience?
There are many ways you can use customer data so that you would be able to provide the best experience for your customers at every touchpoint. Of course, these are not going to be general and apply to all businesses. Some might be good, some might not. This is why it is recommended that you understand your brand first before you go ahead and create any strategies to implement. Customer satisfaction should be at the top of your list and not all strategies are going to work best for your business.
Learn how your customers expect you to operate and use those ideas when you transact with them. This should allow you to provide customer satisfaction because you are giving them just what they want. Customer data should help you see just what these are.
If you want to know how to improve customer experience, you should make sure that you still have enough humans on your team, especially when it comes to touchpoints. The more human these touchpoints are, the better it would be for you. Customers hate interacting with machines and computers and robots so. Check your data and see if there are more satisfied customers when they interact with humans than when they have to deal with machines of sorts.
Learn to listen and read between the lines. When you are going through customer data, make sure that your mind is open and is clear to be able to spot connections. Some customers may tell you one thing but her statements can prove to tell you something else. By knowing what these customers are not saying and then giving them just that could help lead you to a positive customer experience.
If your business can handle providing additional services and bonuses, go ahead and do so. It is quite an understanding that customers love free stuff. You can check your data and it would be able to reflect such. Just make sure that this additional stuff that you are giving them is really for free and does not come with strings attached because that is where the dissatisfaction may come from.
A touchpoint is an opportunity for your customers to see and hear your name. Go ahead and leverage on each one because every interaction counts.
If your company needs consultation on how to set up touchpoints, message us today.
TALK TO US!
Contact us today for more information.