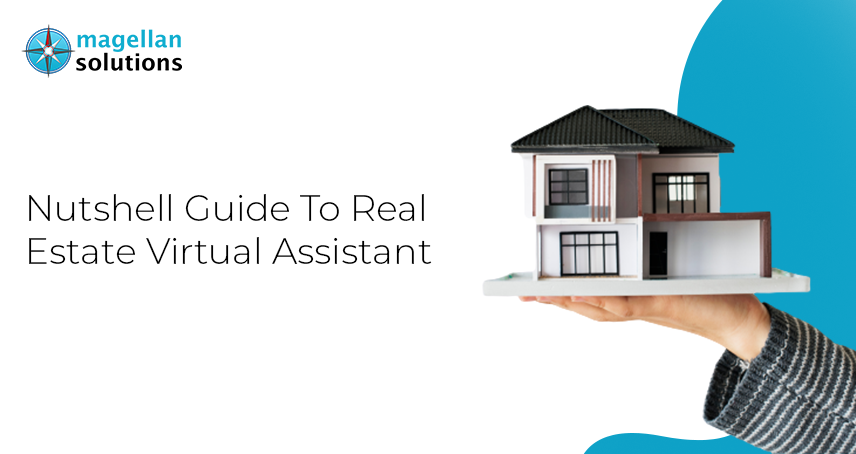 Nutshell Guide to Real Estate Virtual Assistant and Cold Calling Service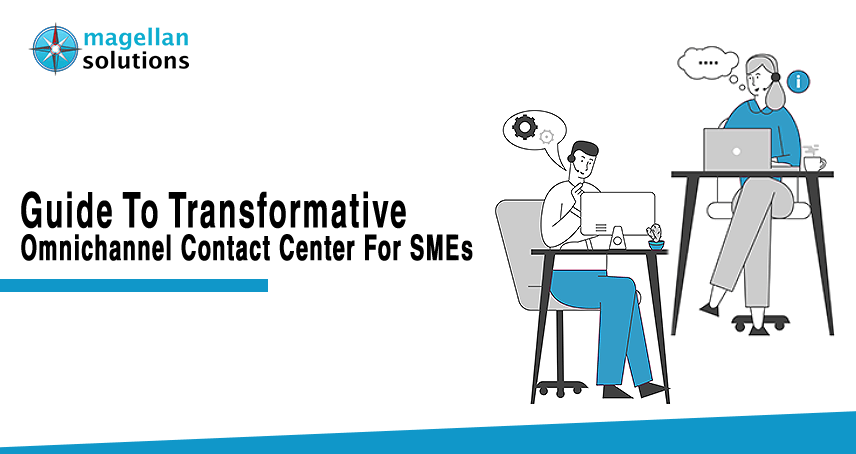 Guide To Transformative Omnichannel Contact Center For SMEs
With the number of
Customer Support Outsourcing Services
in the country, what is the best?
Well, the answer to that is, it depends. Customer support is so broad that it can also encompass IT, Marketing, and HR services.
There is really no possible way to rank all of the customer outsourcing services in the country as each SME and large company has different needs and demands.
Nevertheless, in this article, we will try to generalize the needs of consumers to determine what services are currently booming.
Ranking Outsourcing Services
As mentioned, there is no way to measure the success of each outsourcing service. But we can figure out a way to identify the top five outsourcing customer support services by analyzing the current market and situation.
Furthermore, here are the top five services that are currently in demand. Let's start with number five:
Human Resources
Human resources outsourcing is the business activity of subcontracting HR-related tasks to a third-party company.
Human resource chores can take a long time, especially if your staff is growing or if you are an SME. That is to say, your HR responsibilities increase in direct proportion to the size of your employees and company. 
Furthermore, mismanaging human resources can lead to financial losses, hassles, and even a lawsuit. 
As a result, outsourcing human resources might relieve you of that burden. You have the option of outsourcing to a single large provider or multiple small ones. 
For example, you can hire employees through a recruiter, pay them through a payroll provider, and administer their benefits through a PEO.
The coronavirus pandemic has wreaked havoc on people's lives and businesses, and human resources (HR) is critical to assisting businesses and facilitating changes in the workplace. 
Through a forward-thinking HR strategy, firms must rethink, reimagine, and reassess how they develop talent, deliver services, and strengthen their organizations—how they deliver the most appealing work experience.
Employee support, leadership development, salary, and benefits, as well as shifts and strategic relationships within the organization, are all complex challenges. HR (even outsourced HR) can lead, collaborate, and motivate organizations to achieve their goals.
Human resource outsourcing firms in the Philippines are increasingly being used by American companies to outsource their HR departments or specialized HR activities. 
This is taking place for a variety of reasons, the most obvious of which is cost reduction. 
Outsourcing HR Philippines helps businesses save money by allowing them to offload time-consuming, repetitive tasks that aren't vital to their operations. Work that isn't very enjoyable to do, such as sifting through 500 resumes, is frequently the first to be outsourced.
Marketing and Lead Generation
This is most likely the most outsourced services in the Philippines, for companies of all sizes. 
Small businesses face a unique marketing difficulty. The reason for this is that it is much easier to market your business when things are slow. When the firm starts to grow, though, marketing is sometimes overlooked. Services such as inbound sales support get left behind.
Business slows down when marketing is neglected; this is a classic "feast or famine" illustration. As a result, outsourcing lead generation and marketing is the key to resolving this issue.
The business operation operates more smoothly when an entire staff is dedicated to marketing. You can now concentrate on product development and expanding your company. 
However, entirely outsourcing your marketing is not recommended. You could either outsource parts of your marketing campaign and grow over time, or you could continue to play a hybrid role permanently.
Digital marketing comprises but is not limited to, social media marketing, web optimization, content authoring, podcast production, and creative design. Outsourcing marketing methods such as lead generation, advertising, SEO, and case studies are just a few other examples.
It has to be mentioned that most businesses (and individuals!) have had a bumpy year this year. 
The path for many has been unclear after the global coronavirus outbreak in 2020. Technology has allowed us to keep connected both professionally and personally during this time.
This also implies that firms are more reliant on their digital marketing strategy than ever before. 
Businesses have been challenged in how they establish new sales and build client relationships as the events and conference scene has come to a halt, and there has been no face-to-face business or networking.
COVID-19 has made it more difficult to attract new clients through the door, especially for those who rely on trade events and exhibitions to network.
That means those funds can now be redirected to outsource digital marketing.
IT Services
IT Services Philippines are another commonly outsourced company process. In fact, whether or not you are tech-savvy, it is usually easier to delegate your technology demands to someone else. 
Data input, programming, customer care support, online development and design, data storage, app or software design, and cybersecurity outsourcing are just a few examples. 
While performing these duties yourself can save you some money, outsourcing your IT needs will allow you to earn more money by saving time. 
Additionally, look for SaaS (Software-as-a-Service) options that fit your requirements. These will be much less expensive than hiring someone on staff.
 The world comes to a halt as individuals only go out to obtain needed commodities and to work to ensure disease management and prevention during a pandemic. 
The severity and scope of the coronavirus pandemic have had a significant impact on our daily life. In the midst of the virus's turmoil and confusion, information technology appears to play a critical role in maintaining a sense of normalcy.
Hence, IT services outsourcing becomes a top priority for companies.
Accounting and Bookkeeping
Let's start with a definition of bookkeeping. 
The act of keeping structured records of all financial activities is referred to as bookkeeping. ​​​​​
Furthermore, Bookkeeping and Accounting are similar to going for a morning jog: no one wants to do it, but ignoring it can lead to major complications after a certain period of time.
You may always hire a dedicated professional to handle your day-to-day bookkeeping and accounting needs, but it's becoming more realistic for businesses to outsource all of their bookkeeping needs.
Outsourcing bookkeeping and accounting responsibilities has a number of advantages. You can free up more time for your staff so they may focus on your company. 
You'll also save money because account outsourcing is less expensive than hiring a full-time accountant, and you'll have access to specialists who can ensure accuracy and provide other benefits.
Healthcare
Most organizations across the world profitably outsource a variety of managerial healthcare services. Teleradiology, billing support, invoice inquiries, healthcare software, medical transcription, coding, and medical billing are some of the outsourced healthcare services available.
As the need for advanced diagnostics and scanning grows, it becomes more beneficial to delegate these activities to medical specialists who can charge a high price on the open market.
The fact that medical information is by definition sensitive is a possible drawback (as it is in tax preparation and accounting).
This means that you should put a lot of effort into ensuring that you only work with outsourced teams who have an established, trustworthy, and reliable track record.
The Quality BPO Company in the Philippines
Magellan Solutions is the leading SME-focused BPO in the industry.
With over 18 years of industry experience, we offer high-quality customer service support and call center services. On top of that, we are a certified ISO 27001:2013 and HIPAA-compliant company.
At Magellan Solutions, we combine technology such as ACD, CRM, and IVR with agent skills. We make sure that our agents have all the necessary tools, equipment, and knowledge to serve customers. 
We believe that progress shouldn't break the bank, so our services remain flexible and competitive.
Contact us now, and we will discuss with you how we can help your business succeed. Complete the contact form below and talk to us for free!
TALK TO US!
Contact us today for more information.