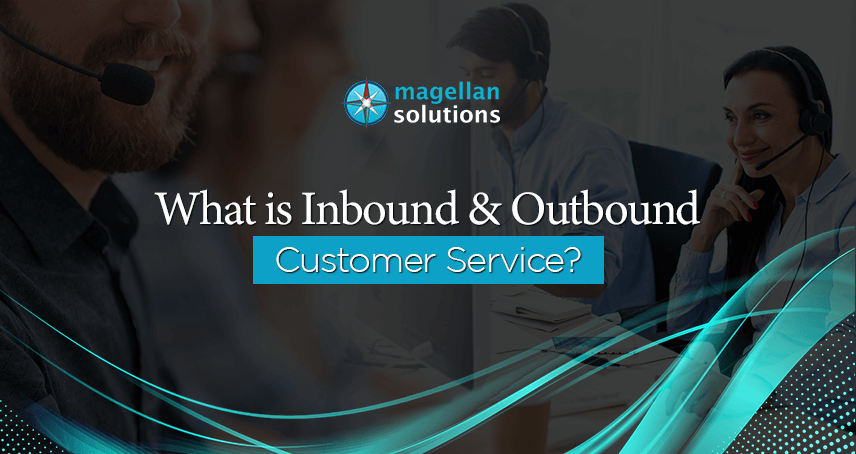 What is Inbound & Outbound Customer Service?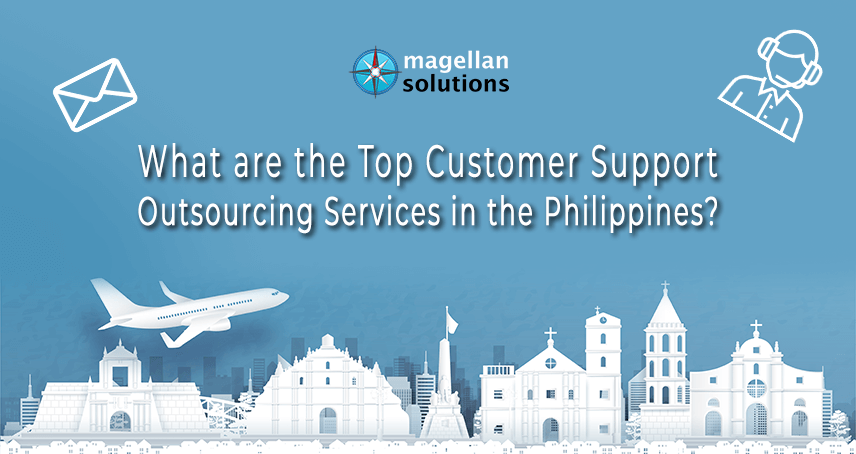 What are the Top Customer Support Outsourcing Services in the Philippines?
Do you want to learn more about the work of a
Real Estate Virtual Assistant
and its relationship to
cold calling service
?
It is only natural to do some research before hiring a virtual assistant. You want to make sure you really understand what you are getting into and if it is worth it.
But you should not stay long for hours on the internet just to learn everything all at once. That is just a waste of time and resources.
So in the article, we compiled everything we know about Real Estate Virtual Assistant Philippines to help you with your research.
What is a Real Estate Virtual Assistant?
To understand what a Real Estate VA is, let us define the meaning of VA first.
A virtual assistant is an independent contractor that works for a client and provides administrative support while working from a location other than the customer's office. 
A virtual assistant usually works from home but may access important planning materials such as shared calendars from anywhere.
Virtual assistants frequently have years of experience working as administrative assistant or office manager. Virtual assistants with skills in social networking, content management, blog post writing, graphic design, and Internet marketing are finding new jobs.
So what is a virtual assistant in real estate?
It is closely the same with VAs.
An employee that works for your firm from an offshore location is known as a Real Estate Virtual Assistant. They are completely dedicated to your company and can handle a wide range of jobs.
In most cases, a real estate VA does not specialize in a single field. They'll be a generalist who helps out one of your local team members. 
The VA is in charge of scheduling and confirmations, calendar management, data input, and any other tasks that come their way. It is their responsibility to manage and free the time of the individual they are aiding.
Cold Calling
While the majority of realtors still tour properties with their clients, many have begun cold contacting potential clients. 
Although cold calling for real estate is a basic process that generates leads, it requires trained agents to expand your customer base. 
Maintaining a specialized team of cold-calling agents will only increase costs due to the time and effort required to educate the agents and set up the necessary infrastructure.
Outsourcing real estate cold calling is thus the ideal alternative for increasing earnings and lowering overhead costs. Outsourcing businesses will be aware of all cold-calling restrictions, and their agents will be able to approach prospects in a delicate manner.
Why is Real Estate VA important?
As a real estate agent, you're always on the go and rushing around. Between showing prospective buyers your current listings, scheduling all of the meetings you will have with new prospects, and continuing to look for new leads (both buyers and sellers), you have a lot on your plate to keep up with. You must, however, manage your time in a strategic manner.
As an example, you would definitely want to devote more time to someone who will provide you with a higher commission than the average. So, when you hire a real estate virtual assistant, she can help you with a variety of tasks such as scheduling your day, searching for new leads and prospects, ensuring that every buyer and seller you work with is satisfied with your work, and a host of other things.
Another important task performed by a real estate virtual assistant is to assist you in managing your day and ensuring that your time is spent efficiently on the most important tasks and activities. Allow your virtual assistant to take care of things like removing spam emails from your inbox and screening incoming calls for you.
Your VA can also schedule appointments for you and remind you when it is time to show up for them. Your virtual assistant should free up more of your time so that you can concentrate on obtaining more listings, meeting more prospects, and closing more deals!
Finally, delegate to your VA the less-than-pleasant but necessary tasks such as maintaining your database of contacts, clients, and properties, or entering data into your customer relationship management system. There are a variety of tasks that your Real Estate VA can complete for you, such as creating a PowerPoint presentation, writing a blog post for your website, or managing your social media accounts.
How Can a Real Estate Virtual Assistant Assist You?
One of the main reasons you're struggling to build your empire is that you're wearing too many hats as an entrepreneur. Everything is done by you! 
You work from sunrise to sunset and even through the night to complete all of your tasks. It's exhausting and takes up a significant amount of your time. If you want to keep up with the competition in your field, outsource a Realtor Virtual Assistant. 
The following are some of the main jobs that a virtual assistant can undertake or support you with:
Personal Assistant
A personal realtor virtual assistant can help you book flights and hotels, manage your calendar, make personal purchases, and send out invitations and other information that consumers have asked for. 
They are also capable of taking phone calls, responding to emails, documenting minutes, and managing your personal accounts.
Digital Marketing
Audience targeting, devising an online marketing strategy, email marketing, competitor analysis, promoting website content, designing banner advertisements, and creating autoresponders and follow-up emails are just some of the ways VAs can help you obtain more visibility, traffic, and leads. 
According to smart insights and research, if you don't devote enough resources to digital marketing or employ an ad-hoc approach with no clearly defined strategies, your competitors will eat your digital lunch.
Website Design and Development
Virtual assistants can now develop WordPress websites that are mobile-friendly. They can also help with technical issues, such as website security and payment protection, web app integration, troubleshooting, authoring tags, and frequent checkups.
Real Estate Assistance
A real estate assistant can scrape data from various websites, post real estate listings, send messages to leads, create reports, organize appointments, and communicate with all parties involved by phone or email.
Administrative Work
A virtual administrative assistant can help you with to-do list reminders, answering or directing calls, performing simple duties, scheduling appointments, managing your email inbox, sending newsletters, and scheduling meetings. 
You can also delegate team management and supplier payments to your virtual assistant.
Accounting and Bookkeeping
Free yourself from time-consuming administrative tasks like accountancy and bookkeeping. 
You can engage a virtual assistant to help you with inventory management, auditing, record keeping, budgeting, year-end accounting, and cash flow projections, among other accounting tasks. 
A good virtual assistant can also help with bookkeeping, bank and credit reconciliation, balance sheet management, cash flow management, payroll processing, and trial balance and accounting management.
With so much on your plate as a solo entrepreneur, it's critical to acquire the aid you require without going bankrupt. Hire a virtual assistant to handle the majority of the work that most business owners don't have time for, and you'll have more time to explore other interests.
What Qualities Should Real Estate VAs Possess?
These characteristics should be considered when hiring Real Estate VAs because they will tremendously benefit your company:
Great Listener to Your Customers' Needs

Critical Thinker

Great at Researching Quality Leads

Knows How to Work Their Way Around The Script

Emphatic

Persistent
All of these traits are fundamental, yet they are at the heart of any successful real estate cold-calling campaign.
Real Estate Services That You Can Outsource
When it comes to real estate services, a BPO company may provide you with numerous possibilities. Here are a few examples:
Telemarketing Service – rather than pressing them to buy right away, agents will call the prospect and introduce your goods to them first. It's a good strategy to turn your clients into repeat customers rather than one-time buyers.
Lead Generation – the agent will determine whether or not prospects are interested in your product. Unlike telemarketing, people in this sector have a fundamental understanding of your goods. As a result, there isn't much of a requirement for product introduction.

Real Estate Cold Calling Service

–

Virtual Assistant Cold Calling

in real estate is the process of making outbound calls to a list of contacts. The calls would be directed to folks who are unfamiliar with your company. Cold calling can be the beginning of a positive relationship with someone, leading to warm calling.
US-based vs. Overseas real estate VAs
It is common to have misconceptions about hiring foreign workers, and these misconceptions can be costly to your company.
Whatever you do, never underestimate the talent that can be found on the other side of the world. Furthermore, not only is international outsourcing more cost-effective but there are talented virtual assistants (VAs) available all over the world who are skilled in various aspects of running a business and more than comfortable delivering results across time zones.
Furthermore, when you hire foreign workers, you are not limited to the pool of candidates available in your local market; the entire world is your oyster.
Local talent, on the other hand, has unquestionably found a home. This is especially true in the real estate industry. For example, if you need to outsource a large volume of client-facing work, it may be beneficial to choose someone who is based in the United States, or even in your own country, and who has a better understanding of the nuances of your industry.
This is typically the most appropriate option when you require full-time, client-facing assistance or will need to meet with this individual in person. For example, if you require assistance with fieldwork, open houses, or other activities.
Part-time virtual assistant, project-based, or in-house Real Estate VAs?
When you're just getting started, a contractor or project-based virtual assistant will be the most beneficial. By hiring a virtual assistant for one-time assistance (for example, to help you get through January without sacrificing your personal life), you not only gain some flexibility in your workday but also have the opportunity to test the waters and determine how much work you actually need to outsource, as well as to determine whether or not to extend your agreement with the VA to a long-term contract with the VA.
If you find that you can't function without the VA, you should consider making the transition to ongoing part-time assistance before committing to a full-time employee. The last thing you want is to waste time scratching your head trying to come up with things for your virtual assistant to do, or worse, to waste money on hours that go unused by your virtual assistant.
The Philippines Top BPO Company
Magellan Solutions is the leading SME-focused back office support in the BPO industry.
With over 18 years of industry experience, we offer high-quality customer service support and call center services. On top of that, we are a certified ISO 27001:2013 and HIPAA-compliant company.
At Magellan Solutions, we combine technology such as ACD, CRM, and IVR with agent skills. We make sure that our agents have all the necessary tools, equipment, and knowledge to serve customers. 
We believe that progress shouldn't break the bank, so our services remain flexible and competitive.
Contact us now, and we will discuss with you how we can help your business succeed. Complete the contact form below and talk to us for free!
TALK TO US!
Contact us today for more information.