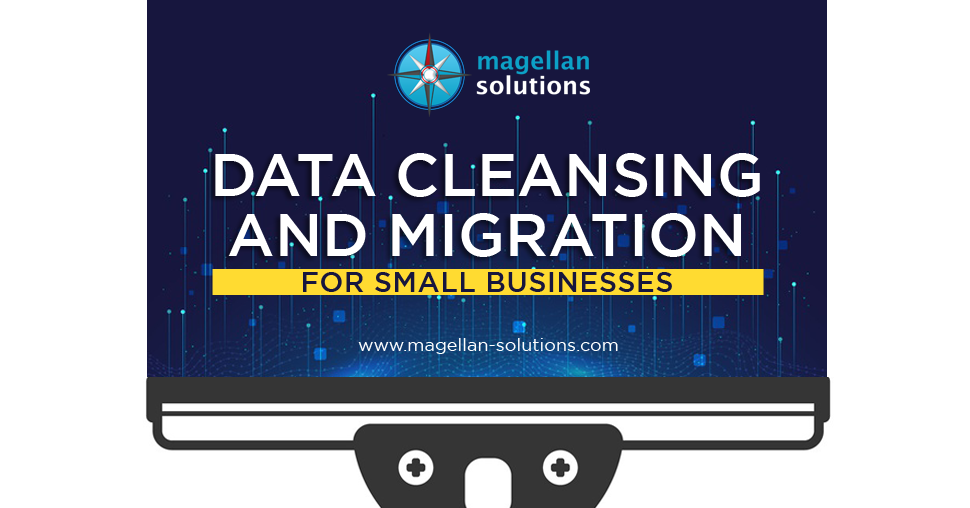 Data Cleansing and Migration For Small Businesses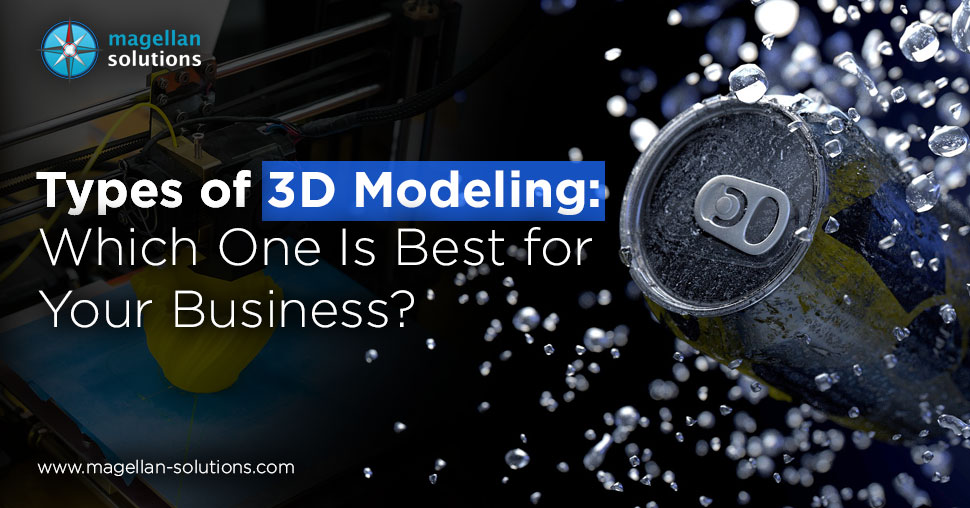 The Best Type of 3D Modeling for Your Business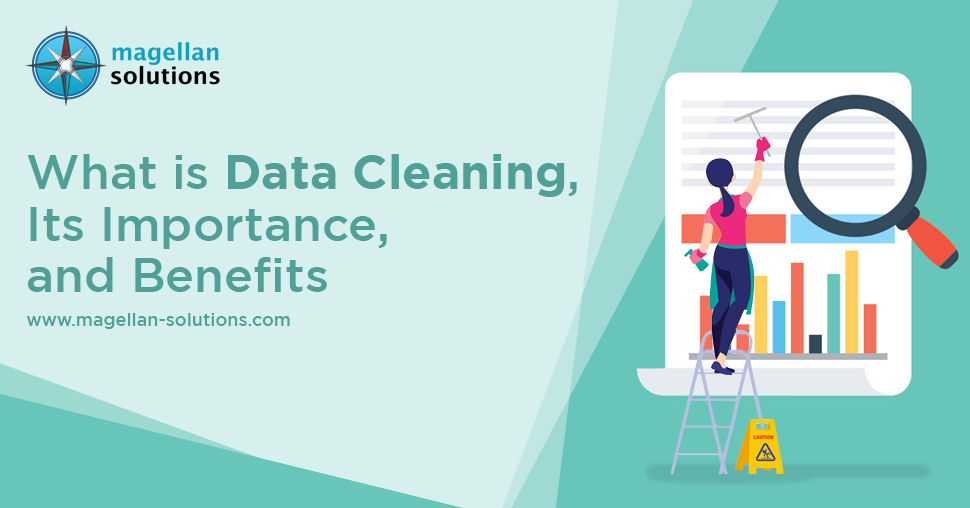 Data Cleaning and Migration – Why It's Essential in Every Business
With the importance of data quality across various industries, you probably have done some data cleaning within your database.
Its purpose is simple – to determine inaccurate data and improve the quality through correcting detected errors. However, what you know now about data cleaning is just the tip of the iceberg. For sure right now, you must be wondering — "what is data cleaning, and why does my business need it?"
As an operating enterprise, you're capable of processing and storing huge amounts of customer data. But as time goes by, your customers tend to change details in their personal information such as addresses and contact numbers. 
For this, you might need to constantly update your data to reduce all kinds of data entry errors. Otherwise, these errors will transform data into inaccurate information that may affect your sales conversion, as well as your customer satisfaction.
What is Data Cleaning, Its Importance and Benefits
Data cleaning is the process of analyzing, identifying, and correcting dirty data from your data set. For many businesses, this is important to keep data as clean and up-to-date as possible. Organizations that have a clean database take advantage of its numerous benefits. Overall, they can reduce gaps in their business records and improve their investment returns.
Data cleaning is a type of data management task that minimizes business risks and maximizes business growth. It deals with missing data and validates data accuracy in your database. Also, it involves removing duplicate data and structural errors. With error-free data, you can make use of customer data correctly such as sending accurate invoices to the right customer.
For businesses that are consuming data immensely, data cleaning is very important. By removing unwanted data, more space is allocated to the data that has yet to collect. Also, it simplifies your data analysis by keeping useful data only. With properly cleansed data, it's easier to generate valuable business insights and actions. 
Having clean data has tons of benefits. Not only does it make your database organized, but it can also improve your business performance. Below, we gathered some of the benefits of data cleaning you should not miss out on. For sure, it will help you understand the impact of quality data to your overall business strategy: 
Effective decision-making process
In some organizations, large data is more likely scattered across a variety of departments. More often, this leads to incorrect data. When there is a disconnection among departments, chances are more bad data will be generated. Also, errors in inventory, payments, and shipments may occur.  
Having said that, you can't make effective decisions with incorrect data. When bad data is all you have, your day-to-day business decisions would be in peril. Your sourcing, purchasing, and inventory decisions are greatly affected. Without recourse to data cleaning, your ineffective decisions will eventually result in financial losses. 
Clean data can support better analytics, thus enabling you to make effective business intelligence solutions. To achieve clean data, you need data cleaning for your organization. Data cleaning collects, reconciles, manages, and connects varied data sets to achieve updated information management. With shared clean data across your departments, better decision making can be obtained. 
Accurate internal systems
From office and canteen supplies to payroll, clean data plays a huge role. Without it, it's where information comes in as incorrect and incomplete. Also, accurate internal data minimizes mistakes in communication. Thus, leading to an easy way to resolve issues in the workplace.  
Moreover, clean data enables your employees to access documents easily. Also, it leads to a streamlined process of collecting and distributing feedback in a fluid manner. Another, it lets everyone to keep engaged in all organizational activities. Hence, with accurate data, it's easy to facilitate effective communication in the workplace. 
Better marketing and sales efforts
Keeping your data clean has a significant impact on your marketing and sales efforts. According to ReachForce, "dirty" data reduces lead conversions at a cost of $83 per 100 records in the database. Also, it's estimated that 2% of the information in a marketing leads database goes stale every month. Hence, dirty data impedes your company's potential to reach significant returns on investment.  
On the contrary, clean data can boost your customer acquisition efforts. It's important to note that such efforts are essential to your overall revenue. Moreover, it's possible to accelerate marketing performance and increase marketing efficiency with clean data. To illustrate, you can only improve your marketing outcomes by ensuring quality in your data management. 
Valuable customer insight
Having clean data provides you better insights about your customers. This supports your ability to create a positive customer experience. With a clear picture of your customers, it's easy to improve marketing messaging, sales strategies, and even customer service. Also, by having accurate data, your marketing campaigns can speak well to your target audience.
Meanwhile, your analytics will draw wrong conclusions about your customers if you keep dirty data. In addition, your customer service may be jeopardized if customers are offered with poorly targeted messages. Therefore, you need to ensure your customer data is always of the utmost quality. This will help you get the most value from your customer insights and analytics. 
Reputation management strategy
Duplicate data is one of the repercussions of 'dirty' data. When left unmanaged, it can wreak havoc on your business. Imagine your sales team calling one customer multiple times in a day. More often than unrequested contact, this will result in lost profit. 
Moreover, when you send emails to outdated addresses, you increase bounce rates and spam complaints. As a result, customers will probably abandon your business if they receive irrelevant information from you. To protect your brand reputation, you need a data cleaning process to ensure you only reach the right people. Also, this can be a good strategy to maintain your brand integrity.
Reduce compliance risk
With dirty data, your business can jeopardize your GDPR compliance efforts. This happens when you send emails to a customer who recently removed their consent for receiving marketing emails. This action is a clear breach of data protection laws on consent. To avoid such violations, you must have data cleaning to remove corrupt data that hampers your GDPR compliance.  
Regular cleansing of databases helps you ensure people who have opted out of communications are not contacted by the organization. This will help avoid the hefty fines associated with breaching GDPR and other legislation. You can also protect identifiable information within your maintained database. This includes but not limited to trade secrets, marketing efforts, and business partner interactions.  
Increased productivity
When your employees always deal with dirty data, it results in productivity loss. Instead of focusing on their core activities, they are caught up in analyzing data problems. However, when you have data cleaning in one place, it saves a great deal of time. It also allows your business to maximize the capacity of your workforce.
Your employees are not productive when they contact customers with out-of-date information. It wastes their time and does not translate to revenue growth. To ensure you get value from your employees' efforts, keep a clean database. Also, this helps your employees to make the best use of their work hours. 
Growth in revenue
Dirty data results in enormous financial losses. In fact, an average business may lose 15% to 25% of their revenue by having dirty data. Errors ranging from incorrect demographic data to lack of customer data are indeed costly. To negate the impact of dirty data to your finances, it's best to keep your data clean. 
Clean data allows you to perform customer segmentation better and target your customers more efficiently. This will increase customer response rate as well as customer engagement. When clean data is highly prioritized, you can generate an increased ROI. At the same time, the quality of your sales and business relations will improve in no time. 
Ensure an Error-free Database with Magellan Solutions
Cleaning your database alone is a painstaking task to do. This is true if it takes a good chunk of your time as well as resources to complete. But don't worry, there is always a way to ensure error-free customer data within your database. One way is to outsource it to have effective data management.  
There are a number of reasons why outsourcing data cleaning is in your best interest. First, cleaning your data by skilled data professionals can drive an increase in your lead generation. Second, you can reduce the time spent on fixing data errors and optimize the productivity of your skilled resources. And lastly, your service provider has the right automation solutions to handle your messy data with dispatch. 
Magellan  Solutions offers a wide rang of outsourced business solutions, including prime quality data management. With over 14 years in the industry, we assure nothing but reliable, efficient and confidential data management for your enterprise. 
Do you want to clean up your database to ensure only the highest quality of data remains? Fill out the form below to get a free consultation.
TALK TO US!
Contact us today for more information.