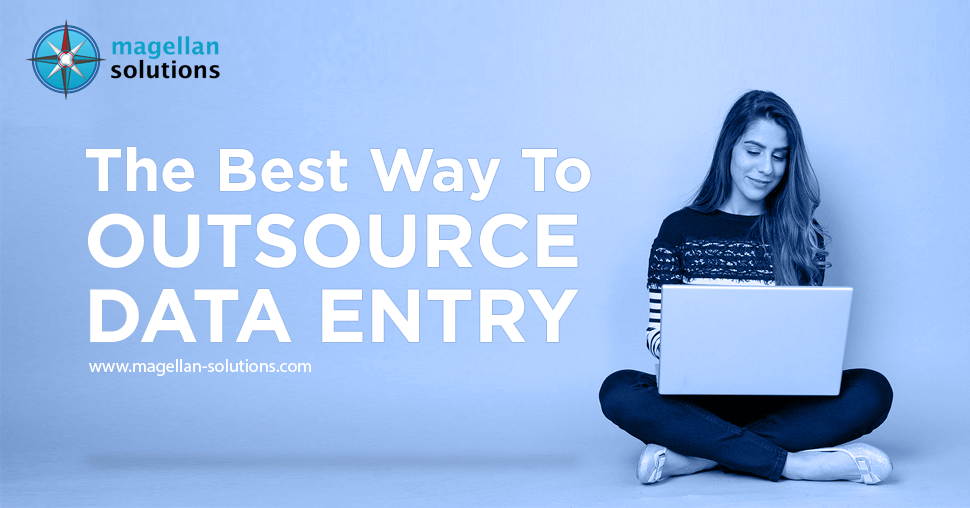 The Most Efficient Way to Outsource Data Entry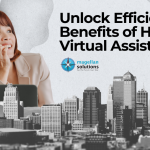 10 Benefits of Virtual Assistance
BPO Philippines
Reshaping The Retail & Banking Industry
Retail banks, like most companies, face an urgent imperative to reimagine themselves. 
Furthermore, there are significant earnings challenges due to a tough macroeconomic context and extensive risk of financial distress for both consumers and businesses.
Consumers' banking preferences are rapidly evolving. However many banks have yet to transition due to the limitations of their digital capabilities fully. 
This is why Magellan Solutions has created new solutions that are adaptable to the pandemic after-effects.
Top BPO companies in the Philippines
 offer ways to help a smooth transition to digital banking
It's been more than seven months since the coronavirus first made its presence. A lot has changed in these past seven months. And, one thing that is quite evident is life has never been the same since then.
With this, Magellan Solutions was able to come up with research and findings. 
Here are some pandemic-sparked retail banking trends worth keeping an eye on for 2022 and beyond:
The emergence of the neo-normal
Digital-only banks or neo-banks are broadly trending today with the acceleration of a digital-first economy. 
Operating entirely through a digital interface, the 'new normal' in banking will have every company with one or more such providers of banking services. There's a shift in focus from branch-heavy interactions and product-centric organizations to offering personalized, seamless digital consumer experiences. 
With an expected CAGR of 45.23% between 2020 and 2027, the future of neo-banking looks very promising. 
According to our recent report, 2021 will see several launches of the next generation of neo-banks. It will be an optimized convergence for the post-covid world of the old and new banking business models. The surge in digital banking transactions in recent years has further prompted traditional banks to explore their technological solutions and elevate their digital offerings. 
The presence of existing, trusting customers further aids traditional banks in not only keeping up with emerging neo-banks but also challenging their reach. 
For instance, JP Morgan Chase plans to roll out a neo-bank this year, code-named 'Dynamo'. A millennial-geared service headquartered in London, it has already created 400 jobs in the UK.
Next-generation banking automation
Automation is a key tool for retail banking in the coming years. 
Next-generation banking automation will enable banks and credit unions to use sophisticated workflows to execute complex processes. 
Artificial intelligence and technological advancements will render better management of banking services executed at lower operational costs. AI, data analytics, and machine learning will not only enable a better customer experience but also help to effectively process the large volumes of data going through the banking system. 
Stricter data regulations, the demand for innovation, the need for instantaneous information, optimal customer experience, and faster approvals. 
On average, a digital bank with decent technological processes is operating at a 10-15% lower cost-to-income ratio as compared to traditional incumbent banks. According to Autonomous Research forecasts, AI technologies should help reduce operating costs by 22% in 2030.
Deploying automation in retail banking further renders the following benefits:
Intelligent bots
I for Data Analytics

Adopting RPAs (robotic process automation) makes bots intelligent that in turn offers significant benefits to the KYC/AML processes.

Intelligent automation helps digitize high volumes of documents and data which makes it easier to be extracted, indexed and uploaded into a KYC (Know Your Customer) /AML (Anti-Money Laundering) compliance system. It quickly assesses risk without any human intervention required.

RPAs can further be leveraged to help retail customers in managing account opening applications, accelerate payment authorizations, and set up standard instructions for automated payments.

One such example is Citi Smart Match which leverages AI and machine learning technologies to help increase the efficiency and automation of the cash application process of matching open invoices to payments. 

Banks will further deploy AI to leverage big data and offer customers personalized services.

Upon fetching data from multiple sources, AI can analyze customer profiles, web data, and past interactions to provide product recommendations and other personalized suggestions.

BBVA, a Spanish multinational bank, analyzes contextual customer data via its Economy app to offer its bank customers relevant content and product suggestions.
Open Banking to Open Finance and Beyond
With Open Banking gaining traction, we are inching towards Open Finance and open data to create more connected and data-driven consumer experiences. 
An extension of Open Banking data-sharing principles, Open Finance refers to enabling customer data access to third-party providers across a broader range of financial sectors and products, including savings and investments. 
The FCA in the UK is in the early stages of making the shift to Open Finance. The following months of 2021 can expect to see further adoption of Open Banking and a move by global regulators towards opening their versions of Open Finance post careful observations of developments in the UK. 
Open Banking and intelligence platform Moneyhub's COO, Dan Scholey, expressed continued interest in unlocking transformative potential and constantly innovating in the space across the UK and their wider European clients. 
Open Banking Implementation Entity (OBIE), created by CMA to oversee Open Banking regulations, announced that the number of Open Banking-powered product users has more than doubled since January 2020 to roughly 2 million.
Innovation to drive economic recovery and growth
With demand and supply adversely affected across sectors due to the COVID-19 crisis, credit growth, and collections have significantly been affected. 
Innovations in technology models are being deployed to drive lending and revive economic activity. 
Here are two such innovations tested and implemented by banks:
Ecosystem financing solutions at point-of-sale
Micro-market level customization of financing products
Financial institutions can integrate APIs (application programming interfaces) to offer marketplace lending, supply chain financing, and POS-based lending products to their MSME partners and build ecosystem partnerships with corporates.

Tapping into the cash inflows of SME customers will improve pricing, underwriting, and collections.

Magellan Solutions researchers forecast an upward trajectory of 160 billion USD by 2021 for outstanding balances on POS installment lending financing solutions after it nearly doubled from 49 billion USD to 94 billion USD between 2015 and 2018.

In April 2020, Goldman Sachs launched MarcusPay, a POS financing tool that helps users pay for larger purchases over time with interest rates ranging from 10.99% to 25.99% APR. 

With COVID-19 restrictions placed across geographies and segments at varying levels, there is increased uncertainty and risk in MSME lending.

Innovative tools like geospatial analytics provide a micro-market level understanding of each segment to enable product and service customization.

Indonesian bank, Bank Maumalat, has deployed a GIS-based intelligent mapping technology solution to optimize its branch and ATM network in a region-wise consideration of market potential. This led to a 64% enhancement in their ATM cost, a 10% increase in their customer acquisition, and 40% fewer branches.
Fintech as a service (FaaS) platforms emerge.
With the recent upsurge in digital platforms for payments, lending, insurance, wealth management, Robo-advisory, etc., the need for technology-backed banking has dramatically increased. Here, fintech technologies offer a solution for several traditional lending companies looking to integrate and leverage advanced business functionalities and financial processes. 
FinTechs such as Magellan Solutions have now emerged as service platforms offering their APIs as software to other players in the financial markets to be integrated into their systems. 
A relatively new model, Fintech-as-a-Service (FaaS), is fast emerging. 
Companies like Moov, Unit, and Synctera enable banks to provide services such as transaction and ACH processing. 
Enhanced automation tools in collaboration with FaaS can reduce up to 25% of routine tasks handled by financial underwriters at lending firms. 
Synctera recently launched FaaS to community banks to help keep track of transactions through a dashboard that enables them to review each potential customer.
Advanced cloud computing technologies
As the amount of data processed by banking institutions continues to rise, the need for advanced cloud technologies has become a strategic priority. 
Banks are investing in public, private, and hybrid cloud environments to make banking processes safer, easier, and more convenient. Furthermore, implementing improved edge solutions will mitigate challenges in processing data at faster speeds.
Financial service companies across the globe are expected to spend 500 billion USD on cloud technology by this year. In August 2020, Standard Chartered Bank announced its partnership with Microsoft to become a cloud-first bank- all its core banking systems will be 100% powered by the cloud by 2025. 
2021 is expected to witness more such partnerships between financial institutions and Magellan Solutions.
MD and Global Head of the Technology Centre at Deutsche Bank, Dilipkumar Khandelwal, remarks that over the next few years cloud will largely be of help in mitigating risk and increasing stability and control of business platforms. 
Banking application development technologies can then focus on solving business problems with infrastructure problems managed by state-of-the-art infrastructure experts.
What industry leaders can expect from
BPO companies in the Philippines
Retail banking leaders can play a prominent role in shepherding the world toward economic recovery in a socially responsible manner. All the while, they also preserve the health of their organizations. 
Their role in reacting to immediate needs as more countries emerge from lockdown makes it more challenging to prepare their organizations to respond and adapt to the next normal.
Magellan Solutions' call to action applies to industries emerging from the COVID-19 battle. Resolve, Resilience, Return, Reimagine, and Reform. 
We successfully juggle a shift to digital and reinforcing client relationships while making major operating model adjustments and rethinking end-to-end credit risk portfolios is no mean feat. It is, therefore, critical that retail banks mobilize their plan-ahead teams now.
TALK TO US!
Contact us today for more information.