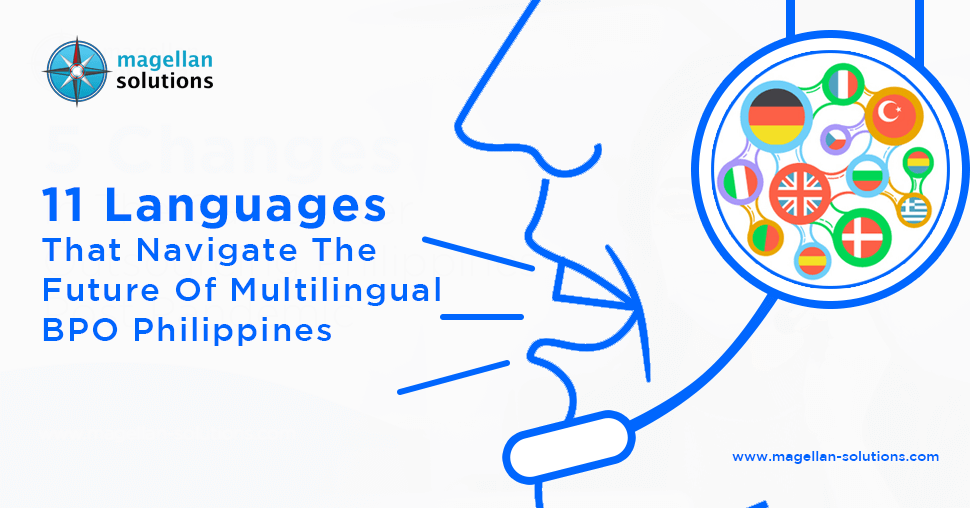 11 Most In-Demand Languages in BPO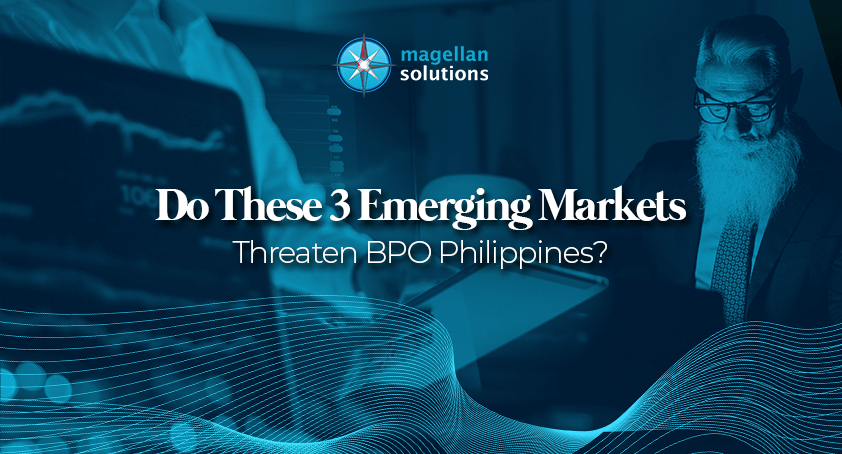 Do These 3 Emerging Markets Threaten BPO Philippines?
Why is
omnichannel retail
valuable?
The acceleration in consumer behavior change in 2020 has made an omnichannel strategy more important than ever. In research conducted by BigCommerce and Retail Dive in 2020, 46% of retail executives said they planned to increase their investment in omnichannel retailing moving forward, compared to their plans before COVID-19.
Consumers will always want better prices, selection, and convenience. With the internet having already driven major progress on the first two customer needs, attention is now turning to convenience. 
Ultimately, an omnichannel strategy can help drive increased sales and revenue. An eMarketer report found that streamlined digital experiences, curbside pickup, and touchless checkout contributed to increased shopping frequency and incremental sales. 
Here are some of the factors that make omnichannel commerce so valuable.
Meet customers where they are.
Consumers have been engaging in transactional activities for thousands of years. COVID-19 hasn't stopped people from transacting. Instead, it just diverted and dispersed much of that activity across different channels. E-commerce became table stakes. Social channels leveraged a captive audience to deploy new commerce features. Marketplace traffic surged. 
Where customer journeys used to be relatively linear, today they're anything but. People are discovering new brands and products through Facebook and Instagram ads, Google Shopping, Amazon and other marketplaces, product reviews, in-store discovery, word of mouth, and more.
Showing up where your customers make the shopping journey more convenient for them. 
Stand out in a crowded playing field.
More retailers are vying for online attention. Thus, standing out requires a more resonant brand, a better shopping experience, and great service.
To do that, you'll need to adapt to new consumer needs and behaviors. Recalibrate your understanding of your target consumer because some of what you've always known about your customers changed. You'll need to rethink the following:
Product assortment

Sales channels

Advertising channels

Messaging
Optimize your business with data and analytics.
Because of changes in consumer behavior, retailers may need to adjust their sales and marketing channel mix.
A comprehensive, integrated omnichannel strategy empowers you to centralize data from all your sources and channels. This determines the best ways to balance inventory, meet customers where they are, and provide the best service, wherever they shop.
What does omnichannel mean in retail
?
Omnichannel retailing refers to transacting across multiple channels. It may include marketplaces, social channels, brick-and-mortar, and more. 
Omnichannel has become a popular buzzword, but it's not just another way of saying that you sell on multiple channels. Let's look at the sometimes subtle differences among multi-channel, single-channel commerce, and omnichannel.
Multi-channel retailing
Multi-channel commerce refers to selling across multiple channels. However, multi-channel experiences are often disparate. Thanks to marketing efforts happening in silos, lacking a defined cross-channel message. Multi-channel philosophies focus on optimizing by touchpoint rather than by journey. 
In an article from McKinsey, analysts write, "While companies can be tempted to focus on optimizing individual touchpoints, believing that the whole will automatically be greater than the sum of its parts, such targeted intervention can magnify variations in service and inconsistencies in other interactions."
Single channel retailing
Unlike omnichannel and multichannel sellers, other retailers choose to sell via a single channel only. Some sellers limit their activities to their E-commerce storefront. Meanwhile, others may rely on the Amazon marketplace. 
Omnichannel retailing
A true omnichannel approach must deliver a consistent brand experience everywhere you sell to meet your customers where they are and build relationships that transcend channels. It should also include an emphasis on optimizing your business through channel diversification and comprehensive integration of your data and systems.
What are omni channels
and their challenges?
An omnichannel strategy for retail provides a consistent shopping experience across different channels and devices. It requires your supply chain to offer a smooth, positive experience for customers.
But there are some supply chain challenges you have to address when dealing with an omnichannel retail strategy.
Consumer expectations are increasing, and supply chains are extending. You need timely and accurate inventory information for all parts of the supply chain, whether physically integrated or separate—for example, distribution centers to support stores and fulfillment centers for e-commerce.
Use technologies such as RFID, barcodes, the Internet of Things, blockchain, and the cloud to track inventory in the warehouse, the store, or in transit.
Design the network appropriately for rapid delivery, free or low-cost shipping, and free returns, and determine optimal inventory placement.
Consider segmenting the supply chain to achieve optimal stocking and delivery performance, while maintaining low operation costs, by grouping products with shared stocking, delivery, and fulfillment needs. This may require different supply chain strategies. 
Omnichannel retail creates a range of customer touchpoints. From stores, outlets, e-commerce sites, catalogs, and seasonal pop-up locations. This means the supply chain also gains additional responsibilities similar to sales associates and merchandising managers.
Then there is the increased demand and added complexity for ship-to-store and ship-from-store delivery, turning retail locations into mini-fulfillment centers requiring picking, packing, and possibly delivery capabilities.
Determine if pricing will be channel-specific before purchasing. The price can help determine if consumers want items delivered to their homes or if they want to pick them up at the nearest store.
Omnichannel retail expands the customer experience beyond the store. Many stores contact customers through social media, live chat, or text messaging, so employees need to be trained correctly when they are contacted through any channel.
Consider using CRM systems to keep detailed customer profiles and document interactions, so anyone who deals with that customer will already have their information, which helps reduce customer frustration.
A convenient returns policy and process are essential to the customer experience, so make returns convenient through in-store, prepaid mail, and drop point channels.
Develop a strategy that includes omnichannel return options, where all designated return locations have the proper tools and information to determine quick and accurate product disposition.
An omnichannel retail strategy presents many other challenges and supply chain professionals must rise to the occasion. Be part of the solution rather than part of the problem.
The makings of a successful
multi-channel retailing
strategy
The challenges stated above are nothing but minor problems. All of those could be fixed by the best omnichannel retailer, Magellan Solutions. 
So what can we do to counter these challenges?
We list the four pillars of our successful omnichannel strategy. We make all these functions work together seamlessly and provide the best possible omnichannel user experience.
1. Sales channels
With more sales channels to choose from than ever, you'll have to carefully evaluate your audience.
Channels can include, but are not limited to: 
Online storefronts/DTC 

E-commerce marketplaces

Social media platforms

Mobile channels

Brick-and-mortar stores or anywhere you use a POS 

B2B/Wholesale sales
If you are over-invested in only one channel, what happens then if it goes away? You'll be in a tight spot. We can help you get set up and settle with more than just one retail channel.
The reassuring strength of an omnichannel sales approach is that it's a risk mitigation strategy at its core. It allows retailers to ask, 'Where are my shoppers and how can I be where they are?' and make changes accordingly.
2. Marketing and advertising
No matter which sales channels you choose, consumers aren't going to find your products naturally. Even the best products and the best websites need an omnichannel marketing strategy to drive traffic and sales. 
Surfacing the right message at the right time and in the right place can make a huge difference to your bottom line. Moreso if all are tied together by a consistent brand experience
Here are some of the most recommended digital marketing and advertising channels for retailers:
Google Shopping Ads

Marketplace advertising

Retargeting ads

Social media

Email and SMS
3. Operations
Operations encompass everything in your back office. From product, order, and inventory management to logistics and fulfillment. 
From an operational perspective, the key to a functioning omnichannel approach is connectivity. Exactly what technologies make up your back-office operations will depend on the scale and sophistication of your business.
Inventory visibility is arguably the biggest barrier to proper omnichannel inventory management. Without it, you can't access data for accurate reporting or promise customers items will be back in stock on all platforms. And when you're expanding to new channels, you must have centralized inventory visibility so you can optimize your supply chain and never miss a beat between sales platforms.
4. Shipping and fulfillment
When it comes to shipping and fulfillment, retailers have the option of using shipping software or a 3PL (third-party logistics) company. 
Shipping software offers specially negotiated rates with various carriers, visibility into shipping statuses, reporting, and the ability to send orders to fulfillment providers. 3PLs also include other logistics processes like inventory management, warehousing, and fulfillment.
10 Future Retail Trends & Forecasts for 2022
The pandemic rocked the medical industry and its effects were felt throughout all economic sectors. The retail industry, in particular, received a huge blow as brick-and-mortar stores had to close. It also meant that businesses had to step up their online game to continue engaging and attracting customers despite the pandemic. 
With their adaptations to the online market, technological and social shifts are unearthing several retail trends. All these are also further supported by the success of the multi-channel retailing strategies stated above.
However, store closures show how the pandemic has shortened what was supposed to inevitably occur in the long term. Because of that, trends have changed in the coming years.
1. Shifting customer behavior
Over 60% of lead US marketing professionals said that their businesses were affected by the pandemic. And yet, 43% of them are not sure whether the changes in consumer behavior will hold after the pandemic. But according to McKinsey, more than 60% of consumers adopted a new behavior plan to stick with even after the pandemic. 
A survey showed that there was up to a 40% net increase in intent to continue purchasing goods online even when the pandemic is over. 
In the UK, 5.7 million households shopped for their Christmas groceries online. This could be seen in Tesco's online grocery sales which reached more than $1.38 billion during the 19 weeks. Sainsbury as well had a great Christmas and announced a 128% growth in online grocery sales. 
Moreover, seniors in the US are becoming savvier shoppers, according to Forbes. Because of the pandemic, they are forced to learn how to shop online and to do consultations over the air. Thus, demand for smart home devices and assistive technology is anticipated to go up. 
Businesses will do well to target them in their marketing strategies since consumers aged 50 years and older represent 71% of the nation's wealth.
2. Modified in-store shopping experiences
A consumer survey showed that 61% of consumers rely on physical stores being open for them to purchase the goods they and their families need (NRF, 2021). Thus, businesses need to put in place policies that could make customers safe to shop with them. 
It also looks like there are stores that have risen due to holidays. During the holiday shopping season, 70% of holiday consumers said that they felt safe while shopping.
However, this may not be enough. Retailers need to elevate the experiences at their stores starting with technological changes like check-out free and touch-free shopping. This can make shoppers feel safer and accelerate the reduction of physical interaction.
In line with that, spaces have to undergo redesigns to accommodate reduced physical exchanges. That includes the usage of mobile payment systems rather than static POS counters. 
Another improvement that stores could make would be to improve product displays. By doing so, businesses could focus more on the experiential aspect of customers
3. Rise of private labels
A study from CB Insights revealed that private-label sales are soaring. Private labels sell three times as much as branded products, which forces CPG manufacturers to rethink their strategy in the coming years.
And this is nowhere more apparent than in Europe, where 40% of grocery items sold are private labels. The United States has some catching up to do, but it's on track.
The biggest reason retailers are going in-house in the last few years is because they earn an average of 25% more. Compare this to a typical 1.3% gross profit they get from a typical grocery item and it's easy to see why private labels have become more mainstream.
As a consequence, the retailer will also have leeway when it comes to pricing their products competitively. And millennials are driving this growth. Private labels comprise 25% of a typical shopping cart, but millennials would have 32%.
4. Deep retail
Marketers have mined data from users' smartphone and browser habits for years, but it will come to a head as the third decade of the millennium approaches. And this will happen because of AI. 
With $156.5 billion in revenue in 2020, it is poised to further climb to $300 billion in 2024, a 5-year CAGR of 17.1% (IDC, 2020). The figure could have been higher, but adjustments have to be made because of the lingering effects of the pandemic.
This is not surprising, as studies show that AI adoption can save retailers US$340 billion annually due to a more efficient supply chain.
Retailers use AI for various applications. It's also a contributor to the development of a C2M business model, where companies use big data and AI insight to personalize the products for the individual consumer.
In C2M, AI will have a more intimate view of the user and what they need more than the users themselves know. 
AI will be in charge of a secure network that uses analytic tools, behavioral databases, algorithms, and image recognition. It will combine it with technology from an IoT ecosystem to target the user's consumption habits. 
5. Voice search and personal assistants
The discussion of AI naturally dovetails with voice search and personal assistants. 
In the US alone, adult ownership of smart speakers and smart homes reached 55.6% in 2020. 
Meanwhile, Amazon's 75% market share is still dominant with its Alexa interface, and the coming ubiquity of voice search-enabled personal assistants like it will be a mainstay in the future. 
Even the figures today are eye-opening. Voice search now comprises 20% of Google searches, which should incentivize retailers in making their websites searchable through voice. 
In the past year, it was estimated that up to 30% of searches no longer used a screen and possibly used other technologies. 
And there's a reason for that. Humans can speak an average of 150 words per minute while typing only 40.
6. Instashopping
Retailers should leverage social media's 2.65 billion users for their social media toolkits and strategy. This is why social media giants are now testing ways to load payment information into the platform itself. Instagram is one of the first to do this, though it's still experimental.
In the coming years, social networks will now not only be places to discuss and keep up to date with your friends but for retailers to keep in touch with their user base. 60% of Instagram's users already use the platform to find and purchase products. Adding a native payment system will expedite this process.
7. Omnichannel reality
It's 2021 and the term "omnichannel" is already bandied around in retail circles. This is simply because it's the future of the retail industry. 
As already mentioned, consumers no longer distinguish between online and offline shopping. They may start shopping in one and check out in either. 
A Harvard Business Review report disclosed that 73% of shoppers used multiple channels to discover and buy products.
In the last few years, retailers have capitalized on this phenomenon by offering agile solutions for both online and physical retail. 2019 and beyond will demand more, however, as the rapidly maturing technologies of AR and VR can be used to augment the shopping experience in a given store.
For example, AR can be used to preview items before actually buying them. This makes AR especially useful for furniture and clothing. 60% and 55% of retailers respectively, incorporate the technology into their purchasing process.
Consumers demand the same experience and information they need whatever channel they use. Retailers shouldn't differentiate between online and offline because customers won't.
8. The "Experience Economy"
The traditional retail model of buying a product is so 20th century. Today, consumers want not only the product but also the act of the purchase itself. And while studies show that remodeling your store can benefit your bottom line, to survive in 2021 and beyond you need to look further into giving your customers a more engrossing experience.
"Brands as a culture" had become more tangible in 2019. Big retailers like Ikea and Nike are all experimenting with small-format or concept stores. These stores offer a limited stock of items but provide pertinent services or curated content. 
Millennials are the driving force behind these changes, but they're only the spearhead of evolving consumer behavior across all contemporary generations. All in all, experience-related expenses have grown 6.3% from 2014 to 2016. Material purchases grew only 1.6% in the same period.
9. By your powers combined
Sustainability is not optional anymore. 
A study from Unilever highlights the changing stance of consumers in this aspect. 21% of consumers now report that they would prefer brands with an active environmental responsibility campaign. The retail trends report predicts that this about-face in terms of customer predilection represents US$1.1 billion worth of untapped potential for packaging and sustainable practices.
Consumers also detect facile environmental initiatives that are mere ad hoc campaigns. This is why most companies are now using sustainable and ethical practices more closely aligned with their organization's values. This allows them to commit to these campaigns more productively and for the long term. 
Government institutions, at least on the state level in the United States, are also jumping on the green bandwagon by banning single-use plastics.
10. Time is money
Most retailers know that time is the biggest currency they have, so they use tools like fleet management software to automate their back-end and other administrative processes. What they're just starting to realize is that consumers are also time-sensitive. on
For example, an Alix Partners study found that consumers are becoming more impatient with delivery times. From about 6 days in 2012 to just 4 days in 2018. Amazon Prime members are even more demanding. They want their items delivered in less than 4 days.
What this means is that with the plethora of online retailers to choose from, customers abandon their carts if the retailer doesn't offer the shipping options they want. 1 in 4 retailers would rather pay slightly more than pay extra for shipping and 88% will pay more for same-day (PwC) or one-day delivery, after all. 
Differentiating your business from the crowd means going the extra mile to make your shipping fast, efficient, and free.
Outsource to the Philippines and find out more about
what is Omni channel retailing
Customers expect seamless omnichannel shopping experiences. Today, retailers find themselves adapting to new consumer needs and behaviors and recalibrating their understanding of their target consumers.
The omnichannel strategy has to be holistic and comprehensive. It depends on a strong foundation, supported by the four pillars of sales channels, marketing and advertising, operations, and shipping and fulfillment.
Contact us for more of the omnichannel definition. It's no longer E-commerce. But It's Going to be E-commerce beyond the usual online selling platforms.
TALK TO US!
Contact us today for more information.