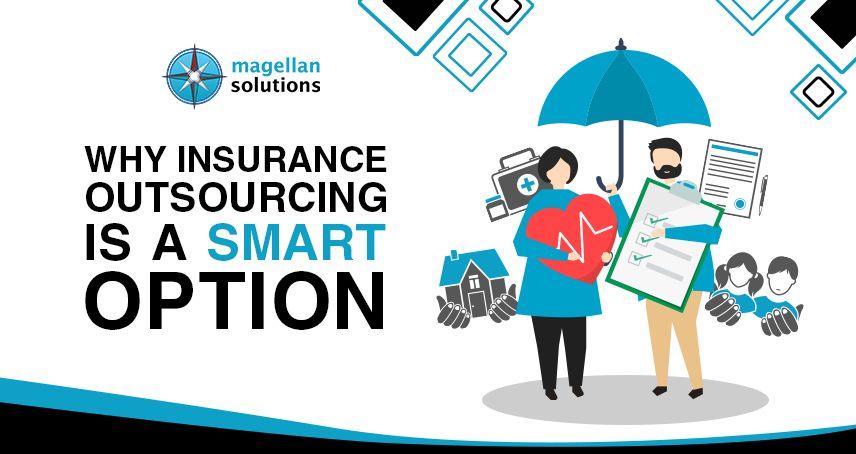 Who Needs Insurance Outsourcing?
Outsourcing is an effective business solution for most industries. Especially those that want to reduce costs and remove tedious repetitive tasks. Outsourcing is your top pick for simple back office tasks to complex accounting. As a matter of fact, insurance BPO projection within the period of 2020-2027 is at $8.3 billion.
Insurance Outsourcing Service Providers
Offer
For the insurance sector, outsourcing is a viable solution. Insurance BPO providers can provide talents knowledgeable with insurance matters. They can also provide tailor fit services that can support your insurance company.
Core objective of insurance companies is to establish a global niche. To achieve exponential growth. This means an increase in productivity and client portfolios. This also means clerical tasks piling up.
But you don't want your in-house employees tied down with clerical assignments. Instead they must focus on core business efforts to maintain the increase in your firm.
Insurance Specialists
This is for your claims management. They can settle insurance claims within a short period of time.
Document Specialists
An outsourced staff can process your document management for insurance claims.
Data Entry Specialists
This is to create a more efficient and accurate customer database. Data entry work processing is efficient and accurate.
Data Mining Specialists
Growth in your customer database will provide you with a better service projection. Through this technique, you can discover various useful patterns. You can now identify risk factors, predict profits, losses and claims.
As well as customer level analysis, sales, marketing, and financial analysis. Adding to that is to predict fraudulent claims.
The goal is not to replace existing staff. But to optimize their performance with the help of outsourced staff. These staff can provide impeccable support to your insurance company.
Benefits Of
Insurance Outsourcing Service Providers
Variety Of Services
BPO companies can offer services to an insurance company. One example is to speed up your billing services. Your outsourced provider can send your clients with electronic bills.
This makes it easy for them to settle premium balance services. They can also integrate your preferred payment channels. Which can also serve as a vital engagement point with your customers.
Access To Proficient Staff
BPO vendors are diversifying to maintain their share in the BPO global market. Thus it is a smart move to upskill their employees. On relevant competencies marketable to the clients.
Which your insurance company can take advantage of. You can look for BPO companies with staff that have financial background. As well as experience in handling insurance-related matters.
Access To Latest Technology
BPO industry is a competitive business. They use the latest technology to deliver quality results. Among them is the claims management software. Using this software, it can reduce manual workflow and human interaction.
It also automates information exchange between your insurance company and clients. These software can integrate with MS applications like word and excel.
Professional Handling of Taxation and Payroll Process
Outsourced agents can handle both tax and payroll requirements well. In turn the insurance companies do not miss tax deductions. Legal penalties are also minimized or reduced to none at all.
Helps To Cut Frauds
Outsourcing companies send weekly accurate checks and balances. This is useful as fraud prevention. You can outsource services to handle different accounting tasks and financial reports.
This prevents a sole person to handle all your records and financial statements. Which might put your insurance company at risk.
Accounting For Insurance Companies In Philippines
BPO companies that cater to insurance firms focus on high value tasks and core processes. One of these core processes is accounting for insurance companies.
Hiring offshore accounting services for insurance companies can optimize core operations. Accounting requires great expertise, time and effort to keep efficiency.
Which outsourcing's best value proposition. A wide talent pool of experts for any field. In this case accounting for insurance companies.
Magellan Solutions Is Your
Accounting Service Provider
We focus on high value financial processes that can help your insurance business. 15 years in the BPO industry qualifies us to deliver impeccable accounting services.
We are compliant with the ISO 27001:2013 and HIPAA-compliant. You can ensure data security when you outsource with us.
Gives us a call for a free 60-minute business consultation. Fill up the form below!
TALK TO US!
Contact us today for more information.