Inbound Support Services: A Game-Changer in Customer Satisfaction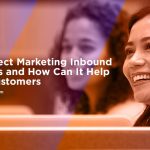 What is Direct Marketing Inbound Teleservices, and How Can It Help Maintain Customers?
Inbound call center services can help your company achieve an average conversion rate of 10%. It boosts profitability and generates more qualified leads. So, if you're looking for a way to optimize your customer support operations, look no further than the inbound call center.
Inbound call center outsourcing is a cost-effective solution that enables businesses to deliver superior and customized service to keep customers from straying to competitors. It further improves efficiency, production, and the bottom line.
But don't just take our word for it. Read along to get the scoop as to why you should outsource inbound call center services!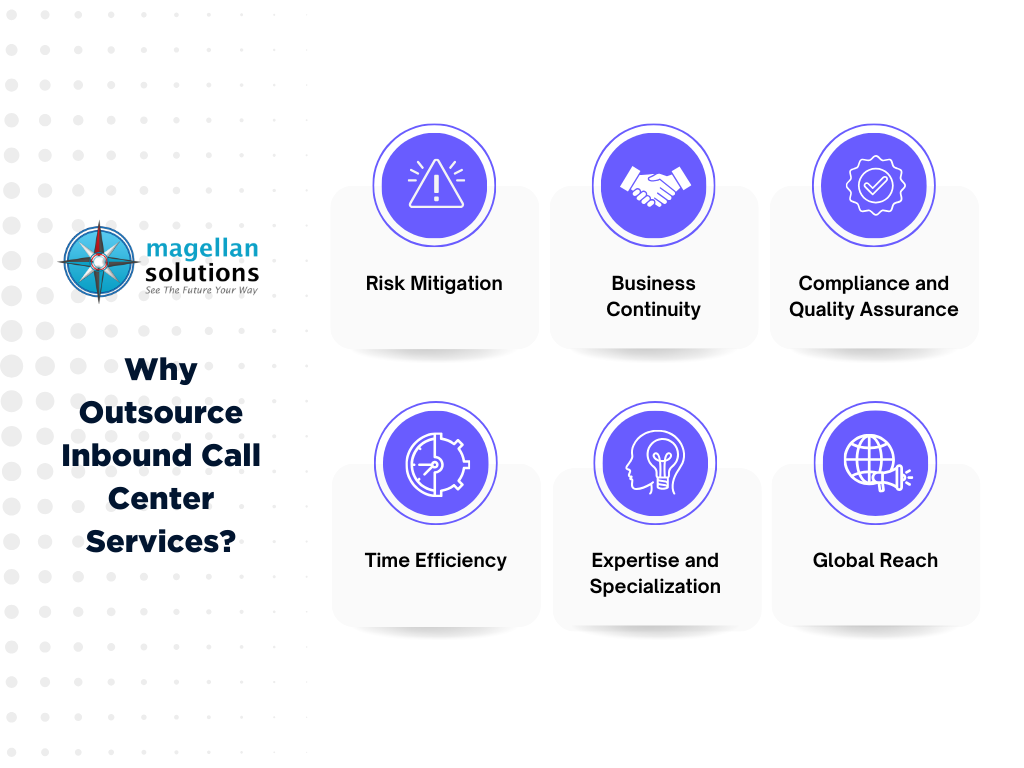 1. Outsourcing Inbound Call Center Helps with Risk Mitigation Tactics
Outsourcing inbound call center services is essential for risk mitigation. Outsourcing to a reliable provider reduces in-house call center risks. These risks include:
Legal liabilities

Regulatory compliance

Potential security breaches
Legal Liabilities: Mitigation through Outsourcing
Legal liability issues are a common challenge for in-house call centers. Customer interactions and data management can result in legal disputes due to negligent errors and miscommunications. These conflicts then result in legal fees, penalties, and reputational harm.
Outsourcing inbound call center services to an experienced provider mitigates legal liabilities. These qualified partners know the complex legal rules governing data privacy. They abide by the law through procedures, instructions, and compliance controls. Outsourcing partners' knowledge and established protections are a strong defense in legal disputes. 
Regulatory Compliance: Mitigation through Outsourcing
Businesses that operate in regulated sectors, including healthcare, banking, or telecommunications, need help complying with regulations. Non-compliance is a serious issue because it can result in expensive fines and harm the brand's reputation.
Reputable call center providers prioritize regulatory compliance and undergo rigorous training to meet standards. Outsourcing reduces regulatory risks and lets you focus on core activities.
Potential security breaches: Protection as Added Benefit
Call centers handle a large volume of sensitive customer data. It makes security breaches a significant threat. Internal call centers may require a more advanced security infrastructure to guard against data breaches and cyberattacks.
Outsourcing protects against security breaches. Call centers invest in advanced technology, encryption, and strict access controls to prioritize data security. Their layered security measures effectively prevent breaches. Outsourcing providers minimize impacts, protect your reputation, and speed up recovery in case of a breach.
2. Outsource Inbound Call Center Services for Business Continuity
Business continuity is crucial to preserving customer satisfaction and protecting revenue. Outsourced call centers have robust plans to ensure continuous operations during disruptions.
To illustrate, let's look at the common pain points for online merchants. High website outages due to distributed denial-of-service during the holidays lead to customer service delays. Such delays are sure to bring in numerous calls or messages from the clients of the online store. 
Let's assume that e-commerce has insufficient manpower to deal with customer inquiries. This will only lead to one scenario: annoyed, if not wholly dissatisfied, new and returning customers alike. 
The result? A possible $62 billion profit loss each year. 
Why? Studies prove that 91% of customers who are unhappy with brands will leave without question. 
How can you prevent this disaster from happening within your business? Outsource inbound customer service support so that there's a guarantee that you're able to attend to the needs of customers looking for assistance with their transactions. This can help increase your profit from 25% to 95%.
3. Compliance and Quality Assurance
Partners in outsourcing promote legal compliance and high standards. It makes sure companies adhere to service standards and industry rules. This strategic benefit reduces the likelihood of legal issues and unsatisfied clients.
For instance, compliance with regulations like HIPAA is non-negotiable in the healthcare sector. A healthcare provider's outsourced call center operations were subjected to an independent audit. It reveals that the company complied with HIPAA regulations.
This stellar track record reduced the possibility of adverse legal outcomes. It also increased patient confidence.
4. Outsourced Call Center Helps with Time Efficiency
Efficiency is the foundation of any successful company. If you outsource inbound call center services, your business saves valuable time, including:
Recruitment

Training and seminars

Managing support staff
Businesses can use the saved time for tasks that are more strategic and conducive to growth.
Let's say a startup in the software industry wants to outsource inbound call center services. As a result of this decision, the company could spare 20 hours of repetitive work. The startup could allot the saved hours to hiring and training new support agents.
This extra time can be devoted to improving their product and creating new software features. Within a year, this can result in a rise in customer satisfaction and an expansion of its customer base.
5. Expertise and Specialization
Industry expertise is one of the key benefits of outsourcing inbound call center services. Outsourcing providers contribute specialized knowledge and market insight. It improves the quality of customer support and operations.
Outsourcing companies have extensive knowledge of various industries' specific challenges and customer expectations. This makes them invaluable to healthcare, finance, and technology businesses.
Let's examine the case of a telecommunications company. They decided to outsource their customer service. The agents of this outsourcing company had specialized training. First-call resolution rates increased as a result of it.
Additionally, their industry expertise reduced call volumes. It also resulted in cost savings while enhancing the client experience.
6. Reach a Global Audience When You Outsource
Global reach is an excellent rationale for comprehensive outsourcing. It is mainly for companies catering to a broad and international market. Outsourcing enables businesses to deliver support across several time zones and languages.
Consider an e-commerce giant with clients all around the world. They can provide 24/7 multilingual support by outsourcing their customer service.
As a result, consumer satisfaction among foreign clients improved. Within a year, sales from international markets increased as well.
Embrace Outsourcing and Watch Your Business Thrive
The advantages of outsourcing are crystal clear and open doors for business growth. The path to success begins with the decision to outsource inbound support services. These call center outsourcing strategies shield your business from risks.
Consider making the strategic decision to outsource inbound call center services. Embrace outsourcing as the key to maximizing your company's potential. Don't let inefficiencies and obstacles hold you back.
Are you ready to watch your business flourish? The future of your company starts now. Outsource inbound call center services to us.
Magellan Solutions can help you master growing your business through outsourcing inbound call center services. Our experienced team is ready to elevate your customer satisfaction and loyalty goals.
Our expertise and experience in outsourcing make us an ideal partner for your business. Work with Magellan Solutions to streamline your business and deliver excellent results.
Take this chance to improve customer support and witness your business thrive. Begin a journey towards an exceptional customer experience and long-term success.