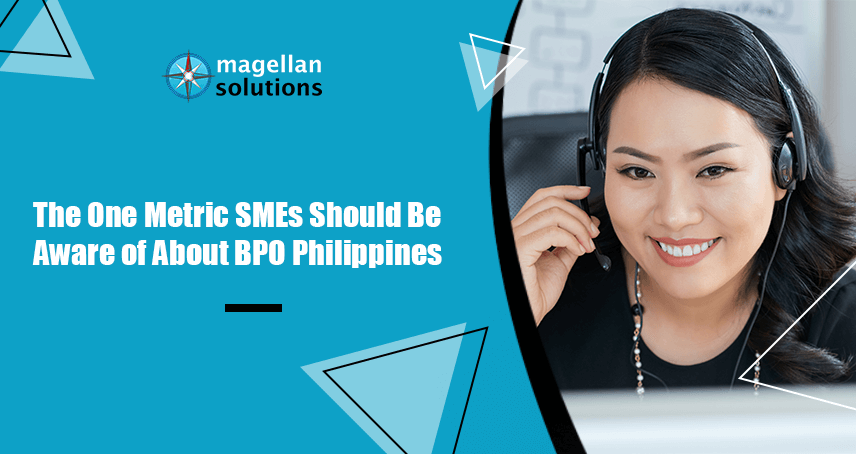 The One Metric SMEs Should Be Aware of About BPO Philippines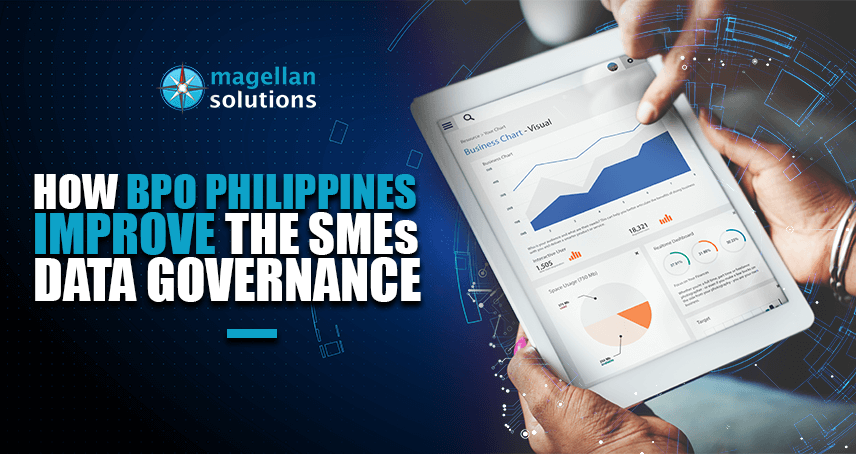 How BPO Philippines Improve the SMEs Data Governance
BPO Philippines provides solutions to six accounting challenges that SMEs face around the world
BPO Philippines provides basic and high-level accounting tasks to business leaders and SMEs across the globe. BPO companies in the Philippines provide basic accounting tasks such as payroll, accounts payable and accounts receivable. 
At the same time, high-level tasks are often left to in-house employees such as customer market analysis and client business data. However, the accounting services market is expected to reach $735.94 Billion in 2025 at a CAGR of 6%. 
More and more global companies are looking to offshore accounting tasks. Which  outsourcing companies in the Philippines have proven its might to solve these accounting challenges.
What are finance and accounting and why you should outsource them?
Finance and accounting are two aspects of business that interact with one another. It all comes down to maintaining financial records and transactions.
Accounting standards are used to record and balance these transactions. The financial report contains all of the transactions, which are then presented to the management team or client.
This is essential in any type of company or corporation because financial and accounting reports will measure the company's return on investment, assets, and liabilities.
However, did you know that finance and accounting outsourcing exists? It is now one of the most valuable digital resources growing in the online world. Many businesses are looking for cost-cutting measures.
Hiring someone who can do finance and accounting offshore is one specific way to accomplish this. This procedure has the potential to be extremely beneficial to both clients and employees.
The BPO accounting industry then and now
The BPO industry existed before the internet and all other technological advancements. Around the 1970s and 1980s, this business strategy was first introduced in the manufacturing industry. During the early stages of development, some businesses outsource their printing, production, and other fulfillment services to third parties.
In today's world, the outsourcing industry has evolved into a strategic partnership. Today, business owners use subcontracting some of their core competencies as a strategic advantage in order to scale up their business. The BPO industry of the twenty-first century now offers a diverse range of services to assist businesses in realizing their full business potential. Contact center, sales marketing, IT-related services, finance & accounting, and other services are examples of these.
6 Accounting Challenges that BPO Philippines Provide Solutions For
Technology has provided means to automate tedious accounting tasks. 
However, there are challenges that remain which the business process outsourcing industry in the Philippines help alleviate. These are the following:
1. Cash Flow
According to Mckinsey and Company, more businesses ramp up their efforts to implement cost containment measures. 
This translated into responsibility for cash management at all levels of the business and more intact and precision processing of cash management.
Which BPO Philippines solves through offering efficient management of accounts receivable and accounts payable processes. Which is vital to ensure a steady cash flow for any type of business. 
BPO companies in Metro Manila can keep an eye on metrics like expenses, past-due invoices and operating cash flow. 
Also they can generate and track cash reports daily which can help your business plan for the future. As you will see changes or fluctuations you can use to make informed decisions.
2. Financial Reporting
Management of financial disclosures continues to be a concern for companies of any size as it is affected by SEC requirements. 
Business has to comply with reporting requirements especially during the pandemic. Such as COVID-19 related government stimulus programs.
Companies that outsource to Philippines can ensure smooth compliance. As BPO Philippines provides accounting outsourcing services that ensure proper documentation, recording, and reporting for audits of such compliance requirements.  
3. Hiring and Retaining Talent
Businesses are concerned about keeping valued employees. As two key areas of concern are low morale and high rates of burnout because of heavy workloads. 
Something that is a longstanding issue for accountants or people in financial management services.
Companies that outsource to Philippines no longer have to deal with this, as the outsourcing provider ensures they can retain talents for your business. 
As BPO Philippines provides training to your outsourced staff to develop technical and soft skills. Which helps them to better apply their domain knowledge to ensure optimal service delivery for you. 
4. Automation and Artificial Intelligence
The implementation of AI innovation in the financial services is to address labor shortages, automate transactional and labor-intensive tasks and to deliver more insightful data. 
This means your in-house employees must develop their different skills to apply their expertise to information and data-generated new technology.
Outsourcing companies in the Philippines use cloud-based accounting software, budgeting, forecasting, data analytics and visualization tools to ensure efficiency and turnaround time is always guaranteed. 
5. Upskilling
Automation is here to stay and whether we like it or not, it has an impact on employees. Thus boosting existing skills and expertise to leverage the technology will benefit your employees and the business. 
Upskilling your in-house employees should be your priority while your outsourcing provider focuses on upskilling your outsourced staff. The BPO market is a competitive market and that is the reason why you can expect talents with upgraded skills or expertise. 
BPO Philippines provides outsourced staff knowledgeable in cloud-based payroll and human resource information systems. As well as enterprise resource planning systems, data analytics, and financial modelling and forecasting.
6. Tax Law Changes
Applying changes in tax laws is a common concern for accounting teams, even for offshore. This is often attributed to COVID stimulus and new tax seasons. 
This means your in-house accounting team has to absorb new provisions. This is on top of tax extenders, total tax liability, and navigating shifting trade and tariff policies. 
BPO Philippines is the perfect choice when it comes to these matters. As the accounting principle in the country is the same in the West, specially the US. Aside from outsourced staff knowledgeable with these tax laws, they can also help digitize accurate and easy-to-access records with accounting software. 
This in turn guarantees faster turnaround time and will make a complex tax year more manageable for your in-house accounting team and your business.
Benefits of Accounting BPO?
Small and large businesses benefit from offshore specialist accounting services by enlisting the expert assistance of accounting BPO firms such as Magellan Solutions. Businesses that use outsourced accounting services benefit from the following:
Cost-cutting measures and increased profitability
Productivity and efficiency have increased.
Quality, precision, and timeliness
Data security and transparency
Magellan Solutions finance and accounting services alleviate your in-house accounting headaches and provide peace of mind. Offshore Business Processing offers accounting services that are customized to your company's needs. By establishing an offshore accounts team, you will be able to concentrate on core business concerns while still receiving accurate, timely, and dependable financial support and information about your company.
Magellan Solutions is SME-focused Among BPO Companies in the Philippines
18 years in the industry provides us with the best experience and service delivery packages perfect for SMEs and Fortune 1000 across the globe. 
Magellan Solutions provide extensive and efficient accounting services that ensure your outsourced team suits your requirements.
Not to mention, we emphasize on our ability to process and protect your data as we are ISO 27001-certified and HIPAA-compliant. We take pride in our ability to deliver excellent services on top of guaranteed security.
Contact us today and let our Business Development Manager create the best services for you. Fill up the form below!
TALK TO US!
Contact us today for more information.