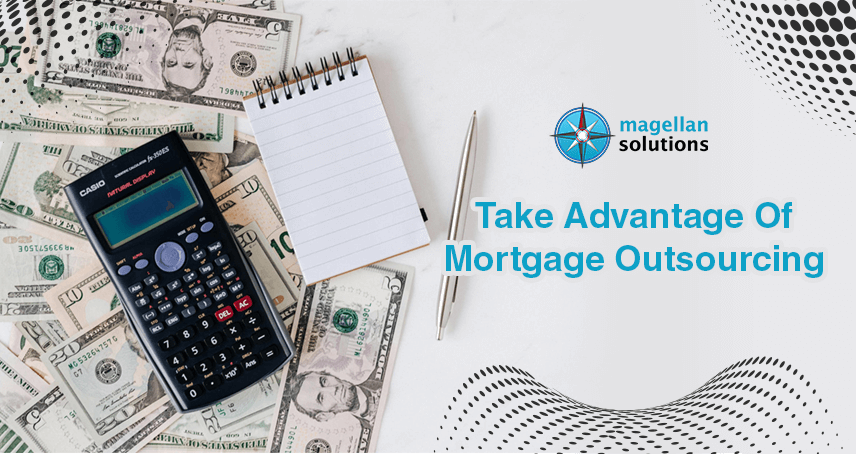 Take Advantage Of Mortgage Outsourcing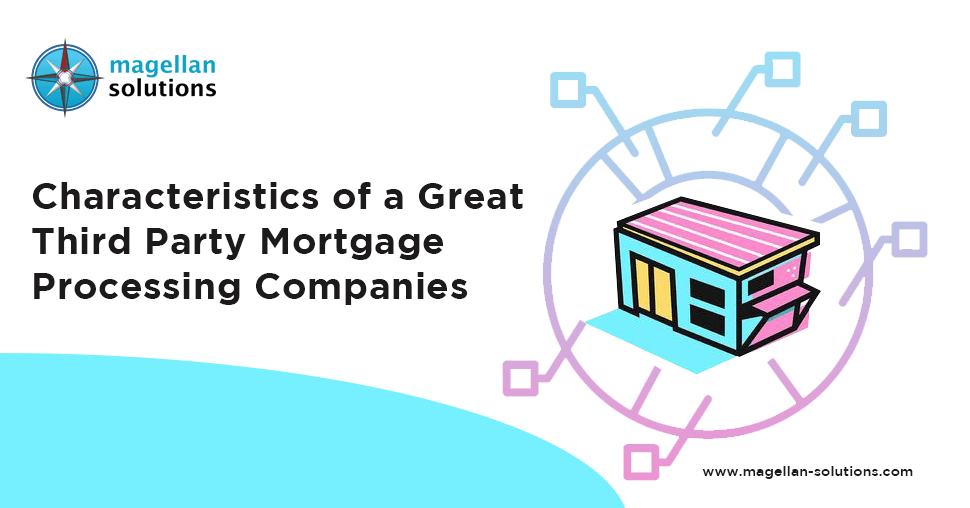 Characteristics of a Great Third Party Mortgage Processing Companies
Advantages of a
loan processing center
The U.S. financial crisis had an impact on the outsourcing industry. Mortgage service providers were the most affected ones. Because of this, many large corporate houses filed for bankruptcy.
The financial meltdown in the U.S. may have affected many outsourcing firms. But this did not stop them. They decided to find new opportunities in Mortgage Process Outsourcing (MPO).
Key advantages that MPO provides:
Streamlining of lengthy and complicated processes
Magellan Solutions is a BPO firm with experience in mortgage loan verifications. We are well-equipped to train our people to conduct these processes.
Ability to follow up on repayments and defaults
Our agents will examine, investigate and analyze all relevant documentation for claims.
Use of integrated, automated systems
The mortgage industry is undergoing a technological transition. From the standard in-house loan processing arrangements, they move operations by outsourcing.
Increased efficiency and reduced costs
Outsourcing allows firms to reduce timelines and costs of mortgage processing.
Mortgage lenders get access to the latest digital technology
As a BPO company, we guarantee to bring expertise in the newest technology. As a result, mortgage lenders can take advantage of digitized infrastructure.
Assurance of information security
Significant investments need intense security. We assure you of the benefits of information security through outsourcing.
Have a
secured mortgage processing.
Listed are some documents to get a loan file through underwriting. Loan officers will discuss which are not needed. Meanwhile, they will also tell you the ones that are priorities. 
Employment
Name of current employer, phone, and street address

Length of time at current employer

Position/title

Salary, including overtime, bonuses, or commissions
Income
Two years of W-2s

Profit & Loss statement if self-employed

Pensions, Social Security

Public assistance

Child support

Alimony
Assets
Bank accounts (savings, checking, brokerage accounts)

Real property

Investments (stocks, bonds, retirement accounts)

Proceeds from the sale of the current home

Gifted funds from relatives (e.g., down payment gift for FHA loan)
Debts
Current mortgage

Liens

Alimony

Child support

Car loans

Credit cards

Real property
Property Information
Street address

Expected sales price

Type of home (single-family residence, condo, etc.)

Size of property

Real estate taxes (annual)

Homeowner's Association dues (HOA)

Estimated closing date
Financial Blemishes
This is from various consumer credit reporting agencies. It shows how you paid back the companies you borrowed money from. Furthermore, it shows how you met other financial obligations. 
Bankruptcies

Collections

Foreclosures

Delinquencies
Type of Mortgage
Fixed or adjustable

Forward or reverse

Conventional

Government-insured: V.A., FHA, USDA

Jumbo
VA Certificate of Eligibility (COE)
V.A. loans will need proof of military service. The VA provides a Certificate of Eligibility (COE). The lender will then be able to pull it for you.
The Loan Estimate
Documentations from above are being compiled together to produce your loan estimate. This describes the terms and predicts the costs of your loan. By law, you must receive it within three days of your application.
A loan estimate is a statement of the terms and estimated fees. It does not mean that you're approved or denied a loan. It's like understanding the work and how much it'll cost.
Critical Benefits of Mortgage Outsourcing
Outsourcing your loan processing for a mortgage provides a lot of benefits. Here are the benefits if you choose to outsource in the Philippines.
1. Stellar customer service
Customers are the primary beneficiaries when you improve your services. Mortgage lending is a tedious task and requires a lot of documentation, resources, and effort from employees. Outsourcing back-office tasks involved in loan processing helps you accelerate the paperwork, minimize errors, and increase productivity. These all lead to better customer service delivery and satisfaction.
2. Faster turnaround time
The mortgage industry is volatile, pushing industry leaders to be creative in their product offerings. The mortgage process involves several steps wherein the possibility for a borrower to back out is always possible.
Mortgage outsourcing minimizes or eliminates such possibilities. It gives your business a faster decision-making process, reducing borrowers to bail out. A shorter turnaround time means you meet your client quota, deliver accurate paperwork, and meet ROI.
3. Focus on core processes and management
The mortgage process involves payment processing, investor and customer relationship management, tax monitoring, accounting, and mortgage underwriting. These tasks are often time-consuming and require attention and supervision from the core management group of your business.
Outsourcing such repetitive and tedious tasks from a reliable BPO company frees your management to focus on creating new products, strategies, managing compliance risks, employee engagement, and overall business development.
Outsource mortgage consultants
in the Philippines.
There is a significant factor that financial institutions look for to meet inconsistent demands. One of them is the ups and downs of the housing market. As a result, they end up outsourcing services.
MPO companies must adjust their work. We are well aware that processes in the U.S. vary from state to state. As a result, we are constantly re-orienting our platform to target industry-specific processes.
Are you looking for an outsourcing location? Do you need up-to-date technology and a rich talent base? The Philippines could be on your top list!
Fill out the form below to get a free 60-minute consultation.
TALK TO US!
Contact us today for more information.