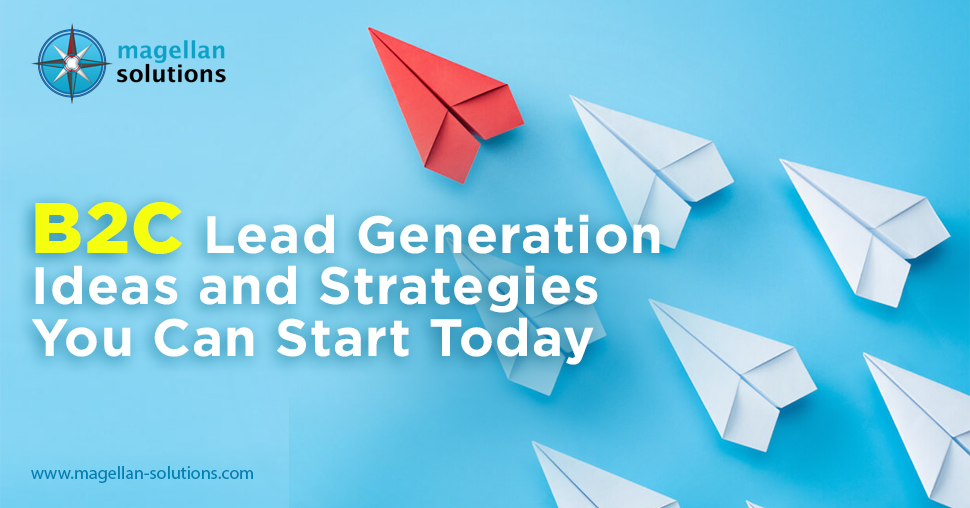 B2C Lead Generation Ideas and Strategies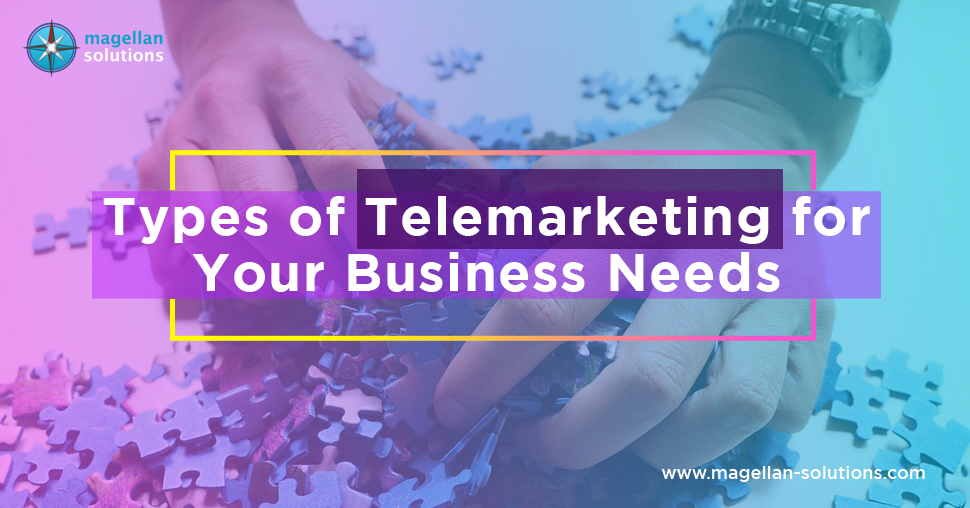 Types of Telemarketing for Your Business Needs
Businesses use telemarketing for appointment setting and lead generation. They also use telemarketing to expand their customer reach. It is quite tricky as many people nowadays have a negative perspective on this technique regardless of what they are offering. Despite this, telemarketing companies still play a strong role in helping businesses in various industries grow. 
For decades, businesses have been using B2C and B2B telemarketing services for their outbound marketing to turn many opportunities into business and to grow their business via sales calls, especially cold calling to promote their products or services and other sales activities. 
What Does Telemarketing Offer?
Business owners and other professionals would agree that telemarketing businesses have many benefits, and here are some of them:
It is a cost-efficient selling tactic to promote and sell products and services. The costs are mainly for telemarketers and telephone bills only.

It allows you to get quick results and instant feedback from a potential client.

Boost your sales and help make your business grow when done correctly.

Since it is done through a phone call, the receiver of the call does not have an option but to listen to the offer.

You can promote and sell your products or services 24 hours a day.
How to Use Telemarketing Companies to Promote and Sell Products
Telemarketing might seem easy to some, but it is difficult as doing customer service and convincing them to purchase is at a different level. Here are some ways how to use telemarketers to promote and sell your products and services. 

Generate More Quality Leads
In telemarketing lead generation, you have to know your business market. You will need to conduct market research to target a specific demographic. Cold calling is one of the ways you can generate sales leads aside from knowing the cold calling sales techniques approved by telemarketers. There are also online sites to get a wider audience for lead generation. Through combining telemarketing and ads on sites that people commonly use, you have the potential to generate more quality leads. In addition, you can turn prospects into buyers with telemarketing.
If you want your business to boost, you need to revolutionize it. Stay on track with the continuous development in technology. One of the 20 proven techniques to boost sales efficiency is to outsource telemarketers or a contact center. Many businesses outsource their sales activities. It is easier nowadays to find the best telemarketers to work with. Many telemarketing outsourcing companies have come out since the industry got a boost. Hiring a telemarketing service provider is more beneficial than putting up your own team. 
You can look for telemarketing companies in the Philippines if you want a cost-efficient service. If you prefer one that is near you, you can simply search 'telemarketing companies near me', but it is guaranteed that telemarketing services in the Philippines provide value-for-money.
Create a Plan for Big Telemarketing Campaign
A business that intends to successfully use telemarketing companies to boost its sales and marketing must have a solid telemarketing plan. Your people must have a strong understanding of what you are offering.
Setting goals and standards might help to keep focus on the result. Through these, you can create your materials, such as the script. But some allow their agents or virtual assistants for sales to contact customers on their own, without a script, but with guidelines, for a more natural conversation. It depends on which is more effective for your business. 
As technology continues to innovate, many platforms nowadays are the new norm. People today are spending more online, which makes it efficient for a business to target people online. You can create advertisements or boost posts. These sites also have specific settings to help you easily reach your target market. You need to think well on how you will catch their attention considering the competition, as there are a lot of businesses doing it now. 
But you cannot deny that telemarketing never goes out of style. As long as you meet the goal, your campaign will succeed.
Set an Appointment for a Meeting
What better way to close a sale than having a chance to sit down with a potential client? If you can't directly do business to business marketing or promote and sell through telemarketing, you can use it to set an appointment with a potential customer. There is more possibility to get a deal anyway when you are meeting a customer face to face. You can properly demonstrate to them the product and its good, which may be why they will say yes. It can give you the opportunity to know a prospect well to get an idea on how you can make them purchase. Combine it with sincerity in your face. You can also instantly get an idea of whether the client is interested. 
Booking for Seminars and Conventions
No matter how good your seminar or convention is, it does not make any sense if no delegates are attending. In the previous years up to today, organizations conducting seminars and conventions have seen the benefit of using telemarketing companies to convince people to attend events. It is one of the best ways to spread the good news to your target market or to people who might benefit from it aside from the digital invitation. You can use these events to promote, sell, launch or introduce your products and services. It is like that of an appointment setting in telemarketing companies that helps increase your sales, the only difference is that you have a larger volume of audience here.
Follow Up
Don't waste all the efforts you've previously done. Following up is an effective and powerful way to make the most out of your outbound telemarketing. Some potential clients that previously had contact with might have thought of considering purchasing but need a little push to go with it. Follow up strategies might help them if they are still undecided. If they have additional questions they want to ask, this is their moment to do that. And for the telemarketer, this is their chance to put things into a higher level. A bit of sincerity with a friendly tone might help. 
Customer Reactivation
In telemarketing services, keeping a record of all your previous and current or existing customers is vital. Every organization must know it. Through telemarketing, you can reactivate and reconnect with these people. Doing it can make you win back up to 50% of your previous customers. 
But a more successful way is to offer to those who are already using the products or services. They are easier to convince as they already know the potential of what you are offering. You can close many sales from these people as a huge percent of them would surely want to purchase the same product they have purchased before. These are also the people you would want to have a conversation with when your products or services got an upgrade.
Cross-Selling
If you have convinced a customer to purchase your product or service, then it would be the perfect timing to introduce to them the additional products you have that they might have interest in. It is commonly the next step. Many customers would like to know more products from you. These are the ones who might get additional purchases. It is especially if you offer them an incredible discount that it is tough to say no. You might want to consider that they purchased a product from you. This is also ideal for existing customers who have been buying the same product for a long time. 
Set Appointments for Online Demos
Another option for a face-to-face meeting is an online demo. This is great for possible clients who do not have enough time for an actual discussion and for those who are more comfortable doing online sessions for some reason. It is a lower-risk commitment for a prospect. Telemarketers can help you set an appointment for a short web demo using any available software you both have. You can use telemarketing companies for appointment setting for a short web demo using any available software you both have. It is a hassle-free way to demonstrate a product or service to a potential client adequately. Another benefit is that you can quickly answer all their questions and concerns. 
Telemarketing service providers and an inbound call center can save you costs and help you widen the customer base. They offer an intense result with a dramatic change in terms of sales. Although telemarketing services have a not-so-good reputation, you cannot deny that it has many uses. These can create a significant impact on the growth of not only your sales but in your business as a whole. 
TALK TO US!
Contact us today for more information.