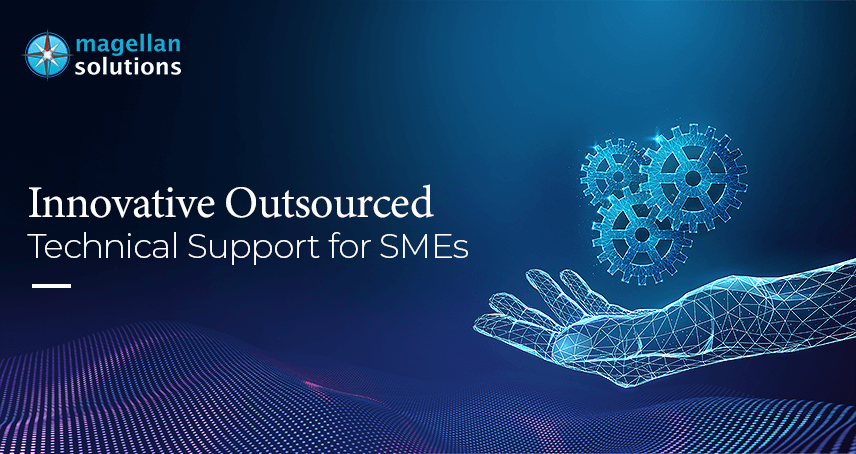 Innovative Types of Outsourced Technical Support for SMEs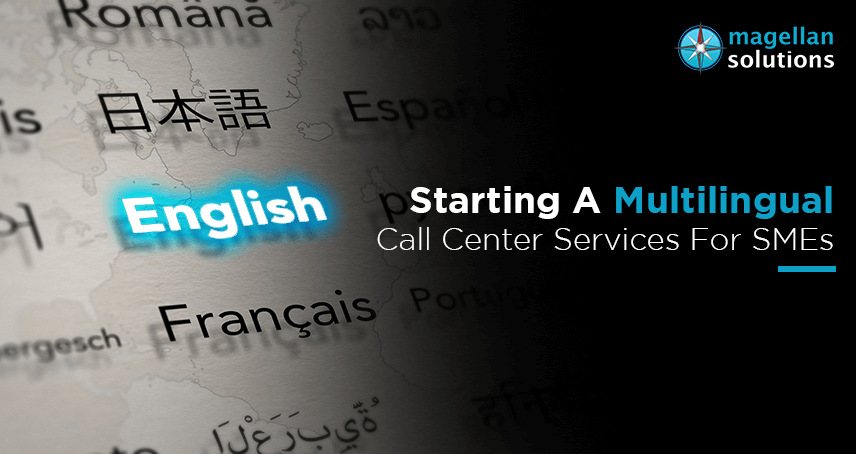 How to Start A Multilingual Call Center
The Role Of
Customer Support Outsourcing
For SMEs
For SMEs, offering a great customer experience is a key priority for their business. This is because the impact of poor customer service is more deeply felt, with customers quickly jumping ship after a bad experience and the business swiftly nosediving.
There are numerous benefits of good customer service in every sector. 
What is the Role of Customer Service?
Customer service is the assistance you provide to your buyers before, during, and after they purchase and utilize your products or services in order to make their experience with you as simple and joyful as possible.
If you want to keep clients and expand your business, you need to provide exceptional customer service. Customer care in today's world extends much beyond the standard phone support worker. It may be accessed through email, the web, text messages, and social media.
Many businesses also provide self-service assistance, allowing customers to obtain answers at any time of day or night. Customer service is more than just answering questions; it's an essential aspect of the promise your company makes to its consumers.
What are the Benefits of Outsourcing Customer Service?
Providing good customer service to your customers can bring multiple advantages to your business.
Today, Magellan Solutions will break them down for you into 6 benefits of customer support services Philippines:
It Adds Value to Your Product or Service Offering
Adding good customer service to your product or service offering can increase its perceived value.
This means that when compared to competitive products or services, yours can stand out and beat the competition thanks to your great customer service.
As a result, your products and services end up delivering more value to your customers.
Lets you charge more for your product or service
Following our previous point, this added value to your product and services can be carried over to your pricing strategy.
The truth is that customers will pay more for some products or services if they come with really good customer service. It can be considered as an added premium.
As a result, a good customer service experience can translate into increased revenue for your business.
Increases customer loyalty
Customer loyalty is hard to build and hard to keep.
One way to create and nurture customer loyalty is through top-notch customer service.
This process begins from the moment a customer becomes interested in your product and continues way past the post-purchase stage.
Increases recurring revenue
Acquiring a new customer is more expensive than creating repeat business from an existing customer.
Increased customer loyalty makes it more likely for those customers to purchase from your business again.
This would then increase your recurring revenue as well.
Make sure you're implementing customer service strategies that can translate into recurring revenue or upsell.
Earlier, we mentioned how good customer service can translate to increased value for your product or service.
Over time, this can also increase the value of your brand, as customers become loyal to your brand and your brand's perceived value increases.
This can play a key role in the success of new product launches or the valuation of your company when it comes to selling ownership stakes.
By this point, you might be able to see how offering good customer support can translate into increased customer loyalty and brand value.
All these advantages can snowball into higher customer satisfaction scores across your organization.
As a result, this can have a significant impact on your employee's morale. After all, people do not like working for companies with a negative reputation.
This can then translate to a decrease in employee turnover, which can be incredibly expensive.
Key Customer Service Skills to Have
When 86% of consumers stop doing business with a firm because of a terrible experience, it indicates that every customer service encounter should be viewed as a chance to acquire, retain, or up-sell.
Customer service is a source of money. It provides clients with a seamless, integrated experience that is in line with the mission of the company.
Here are key skills to acquire for a Customer Service BPO:
Problem-solving skills
Customers are not always accurate in their self-diagnosis of their problems. Most of the time, it is up to the support representative to take the initiative in reproducing the issue at hand before walking through a solution. In order to do so, they must be able to determine not only what went wrong, but also what action the consumer was ultimately looking for.
Is there a good example? A person who writes in to ask for help because they are having difficulty resetting their password is ultimately doing so to log into their account.
Ideally, a strong customer care contact will foresee this need and may even go above and beyond to manually do the password reset and offer new login credentials, all while educating the customer on how to do it themselves in the future.
A problem-solving expert may simply be aware of how to provide anticipatory advice or a solution that the customer isn't even aware of is an option in other scenarios.
2. Patience
Customer care representatives must have a lot of patience. Customers that contact support are frequently perplexed and frustrated. Listening to consumers and treating them with patience goes a long way toward making them feel like you're going to solve their problems.
It's not enough to finish client contacts as swiftly as possible. Your staff must be willing to listen to and completely comprehend each customer's difficulties and requirements.
3. Clear communication skills
Your customer support crew is a two-pronged bullhorn for your product.
On one hand, they'll be your company's face to customers. That implies they must know how to simplify difficult ideas into easily digestible phrases.
On the other hand, they will reflect your client's demands and ideas. For example, a detailed description of how to fix a bug isn't helpful to the consumer.
Working with clients requires clear communication because miscommunications can lead to disappointment and dissatisfaction. The greatest customer service representatives keep their conversations basic and clear.
4. Tenacity
Whatever you want to call it, having a strong work ethic and a desire to accomplish what has to be done (rather than taking shortcuts) is essential when giving the type of service that people rave about.
Many of the most memorable customer service tales — many of which had a significant influence on the company — were made by a single employee who refused to follow the regular procedure when it came to assisting someone.
5. Empathy
The ability to understand and share the sentiments of another person may be seen as a character attribute rather than a skill. However, because empathy is something that can be acquired and developed, we would be derelict if we did not include it here.
In fact, if your firm assesses job applicants for customer service aptitude, you'd be hard-pressed to find a more crucial talent than empathy on their list of requirements.
The reason for this is that even if you are unable to tell a customer exactly what they want to hear, a dosage of consideration, concern, and understanding will go a long way. In many cases, an agent's ability to sympathize with a customer and design a message that puts things in a more positive direction is what separates them from the competition.
Outsource your
inbound customer support services
and more!
Magellan Solutions has all the qualities of a reliable customer support service provider. With over 17 years of service, we make sure that our staff reflects this time frame experience. 
Our agents are already trained to become customer service experts. They have the necessary tools, equipment, and knowledge. With this, they effectively serve you and your customers. We want to extend our services to small, medium, or even large enterprises. Thus we keep our rates highly flexible and competitive.
Our company is ISO and HIPAA certified, so we can guarantee high-quality services. Get in touch with us now, and we will discuss how our company can help your business.
TALK TO US!
Contact us today for more information.