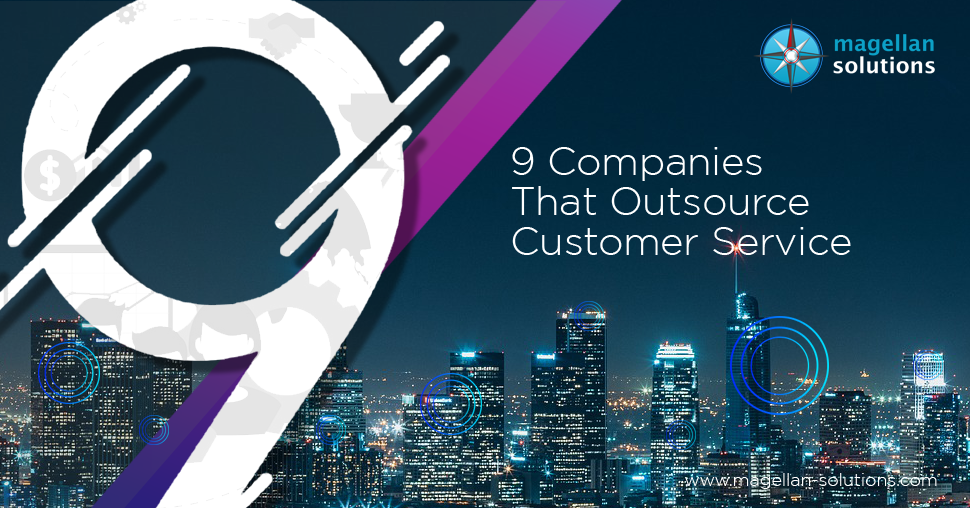 Outsource customer service is utilized by the following companies
Customer retention is the ultimate goal of any business. 
And what is the sure fire way to achieve it? Make the customers feel that they can connect with the business. Long after you sold a product or rendered a service.
You can do this by ensuring that they can reach the business 24/7. Without delay via an outsource customer service.
Why Outsource Customer Service is Not an Add-on Anymore
An in-house customer care hotline would be ideal for every type of business. Yet an outsourced customer service is always the smart choice.
Here's why:
Not only is it proven cost-effective, it can expand the support coverage. Then scale the business all while saving a lot of resources from training to placement costs.
These are the reasons why even key industry players outsource customer support. As they found it genuinely beneficial.
Imagine this: an outsourced customer service ensures that your customers can connect with you. Without delay, no ifs and buts. How does that sound?
Not only customer support, customer service outsourcing companies provide high quality customer experience. Specifically, they provide highly skilled call center employees. To answer any of your customer's concerns.
Study found that businesses with consistent customer service retains 89% of their customers. In a separate study by Harris Interactive, 73% of customers stick with the brand. Only because of their friendly customer service representatives.
In a moment's notice, these well trained agents can immediately troubleshoot customer's problems. As a result, it's easier now to build connections between the business and the consumers.
Furthermore, this activity provides your customer the sense of belongingness. As well as participation in the brand and to your business. In other words, this enables you to create a strong rapport with your target market.
To which translates to higher Return on Investments. Research found that ROI is roughly between  34% to 400%.  For every cent a business invests in its customer service.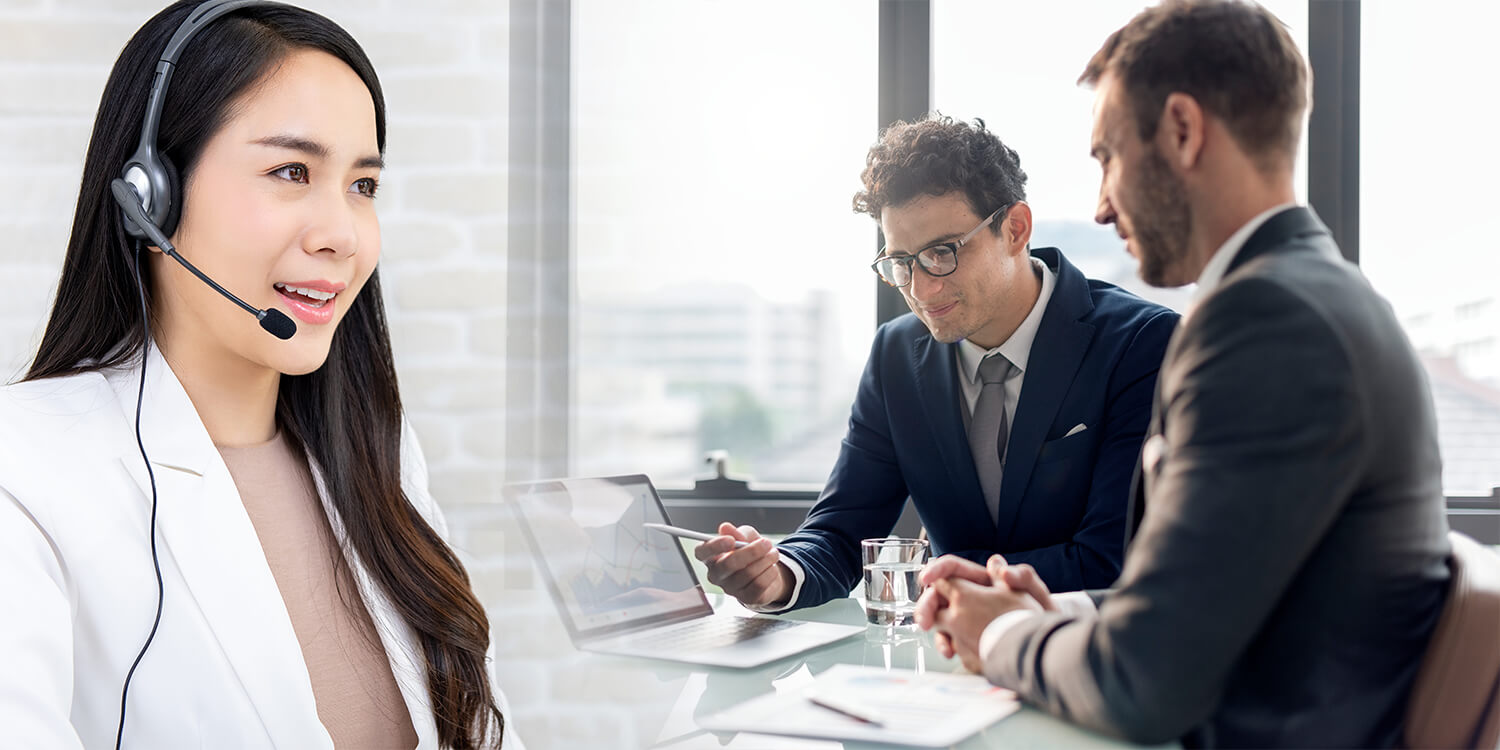 List of Companies that Avails Customer Service Outsourcing
Target

The Wall Street Journal

Hootsuite

The Bank of America

Google

JPMorgan Chase &Co.

American Express

Amazon

Capital One
Target
Target Corp. engages in owning and operating general merchandise stores. It offers curated general merchandise and food assortments. Including perishables, dry grocery, dairy, and frozen items at discounted prices.
This merchandise giant has call center operations both in the Philippines and India.
The Wall Street Journal
The Wall Street Journal is an international business-oriented newspaper. It is headquarter is in New York City. It has a daily circulation of about 2.834 million copies (broadsheet and digital format). Thus making it one of the largest newspapers in the United States.
This multi-awarded newspaper outsourced customer service in a Philippine BPO. This is for their inbound customer retention.
Hootsuite
Hootsuite was established in 2008. Now they are the global leader for social media management. They are serving over 18 million customers to which 80% are from Fortune 1000.
The management decided to avail an outsource customer support. This is to scale up their support operations.
The Bank of America
One of the biggest US companies that outsource customer service abroad. It is one of the largest American call center employers.
The Bank of America is a global leader in wealth management. As well as corporate and investment banking. They provide services such as trading, serving corporations, governments, and institutions. Adding to that, individuals across the globe.
They serve about 66 million consumers and small business owners.  From the U.S. and more than 35 countries across the globe.
Google
Google is the world's top search engine. This multinational giant also develops Internet-based products and services. Which includes cloud computing and online advertising technologies.
Despite this, Google still recognizes the beauty of outsourced customer support. This is proven when they outsource its phone and email support for Adwords.
This move helped the company in reaping positive ROI.
Customer service outsourcing companies provide phone and email support. As well as virtual assistants, IT specialists, and developers for Google.
JPMorgan Chase & Co.
JPMorgan Chase & Co. is one of the oldest financial institutions in the United States and biggest bank by asset in the world. It has over 250,000 employees and a total of US$2.6 trillion client assets under management. It has call centers in the Philippines and India.
They outsource customer service. They also invest in upskilling of their Filipino employees. These are higher value skills in financial management. Such as in analytical areas like portfolio and consumer credit analysis.
The Principal Financial Group
The Principal Financial Group is another global financial company. They also enjoys the benefits of an outsourced customer service. Based in Iowa. The company is present in 25 nations and territories around the world. It also helps its clients in accessing financial tools and resources. They provide services for better financial management.
Amazon
Amazon as an e-commerce and technology company. It provides services on artificial intelligence, cloud computing, and digital streaming.
Amazon outsourced customer service centers in the Philippines. This move is to support its customers around the world.
Capital One Financial Corp.
Ranked as the 9th largest bank in the U.S. by assets. They provide various specialized services such as credit cards, banking, and auto loans. The firm has set up their outsourced customer service with a Filipino BPO company.
How to Choose the Best Customer Service Outsourcing Companies For You
Not all customer service outsourcing companies are equal. A simple search on the web will return thousands of them. Thus, the critical thing to adopt here is to be knowledgeable. On how you distinguish a good BPO outsourcing firm vs. those who are not.
As customer retention as your topmost KPI priority. An outsource customer service should provide and meet these standards:
Engaged and trained customer service representatives

Regular quality assurance and monitoring

Cloud-based call center software

Fair pricing

Secured services

(must bear certifications such as ISO 27001 and PCI DSS)

Good company culture
From startups to business giants, consumer satisfaction is always the end goal. Of any business process. Good thing, Magellan Solutions, exceeds the set requirements. We handle both inbound and outbound customer services. This  is for over 100+ clients around the globe. We are ISO/IEC 27001:2005 Certified and HIPAA & GDPR Compliant.
We continue to strive to provide you with optimal services. To ensure your customers loyalty and brand satisfaction. Not on that page yet? Contact us now! We will guide you every step of the way. Fill out the form now!
TALK TO US!
Contact us today for more information.