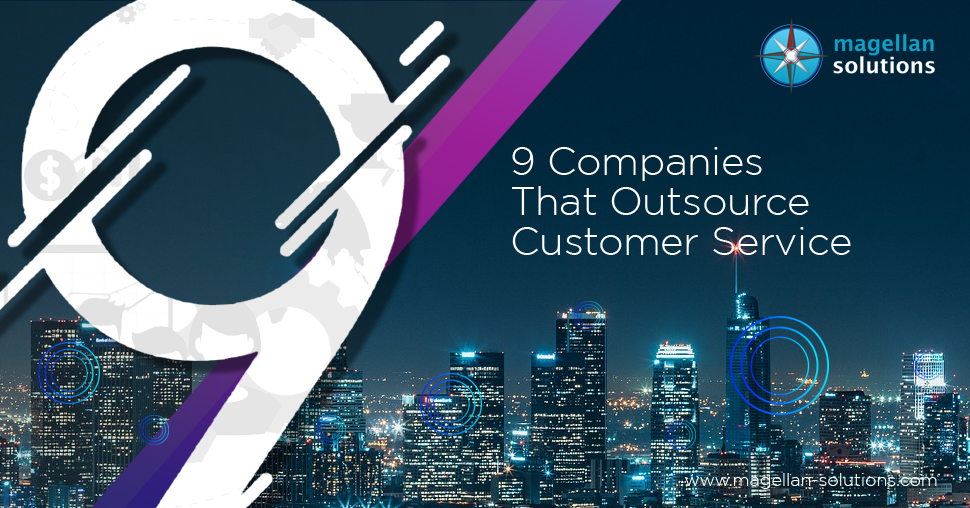 Companies that outsource customer service have discovered and understood the fundamental element of business success — customer retention.
Think of it this way. Businesses exist because of customers. Customers rely on businesses to make their lives easier. This means that customer service, along with relevance, binds the two together. The better the service quality, the stronger the connection will become. Over time, this connection transforms into loyalty which then leads to frequent purchases and stronger brand recommendations.
But why outsource your customer support when you can have an in-house team? Why should you give your control to a company from the other side of the world?
The advantages of customer service outsourcing far outweigh its disadvantages. Aside from the significant amount you can save from it, it can help you expand your support coverage and scale up your business. Outsourcing also lets you partner with a call center with years of experience in providing quality customer service. With this, you can expect higher customer satisfaction ratings — enabling you to create stronger relationships with your target market. Even the international key industry players have been taking advantage of this business activity. 
List of Companies that Outsource Customer Service
Telstra
Telstra Corporation is the largest telecommunications company in Australia which provides products and services spanning from telecommunications networks to the Internet of Things.
With its wide array of technology solutions, Telstra outsources many of its services including customer service to countries such as the Philippines. Around 32,000 employees across 20 countries are working for this company.
The Wall Street Journal
The Wall Street Journal is an international business-focused newspaper headquartered in New York City. It has a daily circulation of about 2.834 million copies (broadsheet and digital format), making it one of the largest newspapers in the United States.
This multi-awarded newspaper outsourced its inbound customer retention to a BPO company.
Hootsuite
Hootsuite is a social media management platform that aims to transform social enterprises by connecting people with the world. Established in 2008, Hootsuite is serving over 18 million customers.
The management decided to outsource part of their customer service to quickly scale their support operations.
The Bank of America
One the biggest US companies that outsource jobs abroad, the Bank of America is a multinational investment bank and financial services company. It provides services in wealth management, corporate and investment banking, and trading. It serves about 66 million consumers and small business owners from the U.S. and more than 35 countries across the globe.
It is one of the largest American call center employers.
Google
Since its inception in 1998, Google grew to be the world's top search engine. This multinational giant also develops Internet-based products and services which includes cloud computing and online advertising technologies. 
As a company lauded for its amazing in-house culture, Google still decided to outsource its phone and email support for AdWords. This move helped the company in reaping positive ROI.
Aside from phone and email support, Google also outsourced services to virtual assistants, IT specialists, and developers.
JPMorgan Chase & Co.
JPMorgan Chase is one of the largest financial institutions in the United States and the sixth-largest bank in the world. It has over 200,000 employees and total assets of US$2.687 trillion. It has call centers in the Philippines and India.
The Principal Financial Group
The Principal Financial Group is another global financial company that outsourced its inbound customer service. Headquartered in Iowa, the company is present in 25 nations and territories around the world. It also helps its clients in accessing financial tools and resources for better financial management.
Amazon
Amazon is one of the Big Four tech companies. As an e-commerce and technology company, it provides services on artificial intelligence, cloud computing, and digital streaming. 
Amazon opened two customer service centers in the Philippines to support its customers around the world.
Capital One
Another bank company that outsources customer service is Capital One. Ranked as the 11th largest bank in the U.S. by assets, it provides various specialized services such as credit cards, banking, and auto loans.
The firm developed a call center and customer service training program with a Philippine BPO company, expecting to employ thousands of new associates. 
Choosing the Right Customer Support Provider is Key
Picking a call center company is easy but selecting the one that can strengthen your ties with your customers requires sound decision making.
When looking for a call center company, you have to check first if they possess the following:
Engaged and trained customer service representatives

Regular quality assurance and monitoring

Cloud-based call center software

Fair pricing

Secured services (must bear certifications such as ISO 27001 and PCI DSS)

Good company culture
Any businesses — large or small, established or startup — need good quality service. Without this, what's the point of selling if your target market isn't willing to buy from you?
Consider outsourcing your customer service to a reliable provider and see how it can fuel the growth of your business.
Ready to outsource? Fill out the form below.
TALK TO US!
Contact us today for more information.