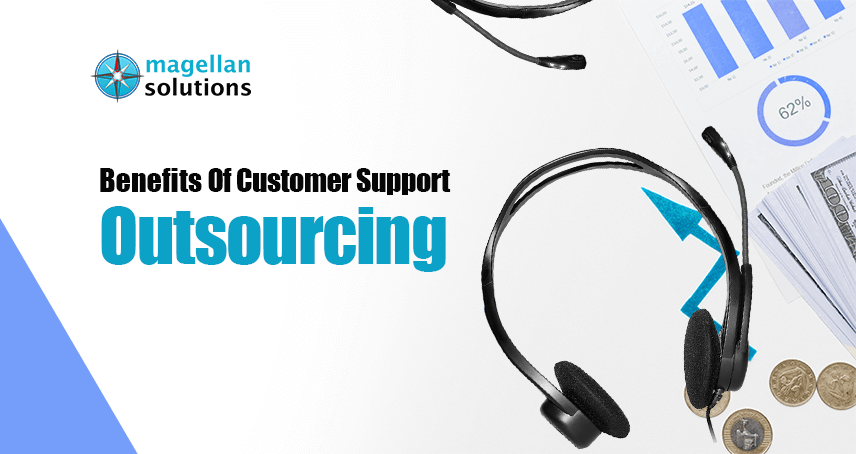 Benefits Of Customer Support Outsourcing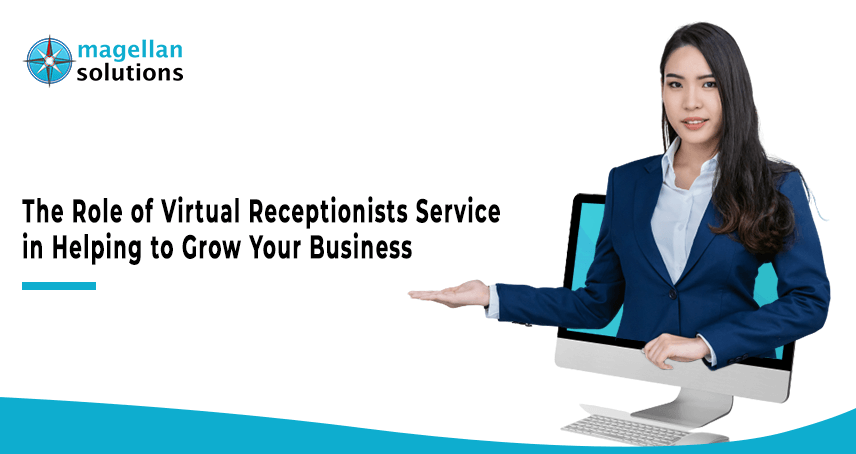 The Role of Virtual Receptionist Service in Helping to Grow Your Business
How to start a
multilingual call center service
for small businesses
When it comes to building and maintaining your own business, you've got to be a jack-of-all-trades. Not only do you need business savvy to balance the books and keep the lights on each month. You're also likely managing employees and juggling customers at the same time. That's not an easy feat, and such expert jugglers deserve to be commended.
Magellan Solutions' multi-language customer service for small businesses is the missing piece for many entrepreneurs struggling to have it all. Why spin so many plates when you can hand them off to us? Our CSR agents allow SME owners to forward their customers to a team of professionals.
In the digital era, it's easy to convince oneself that voicemail can do the job of an administrative assistant. The reality is most people simply hang up instead of leaving a message.
Launching your customer support can be a relatively inexpensive way to start. Many companies, like you, can benefit from this type of service. With a few companies on board, you could be earning income in no time. 
What are Multilingual BPOs?
A multilingual BPO or call center is comprised of agents who are fluent in a wide range of languages and can communicate effectively in multiple languages. Their ability to deliver contact center services or technical support services in many languages, as well as interact effectively with native speakers, distinguishes them from other call center agents.
If you want to run your own multilingual call center, you may either hire your own agents or outsource to a business process outsourcing (BPO) provider. The majority of the time, it deals with inbound calls and can accommodate a wide range of languages. These languages include English, Spanish, French, and Mandarin Chinese.
When customers call your company, an interactive voice response system (IVR) will prompt them to select their preferred language. If they choose to use outsourced language help, the call will be forwarded to your service provider's phone number. After that, a multilingual customer service representative will take care of the customer's concerns on your behalf.
The Secrets to Providing Effective Multilingual Customer Service
Many firms have expanded their reach and operations to other countries, both in terms of outreach and operations. Customer needs for 24/7 service, a positive customer experience, and multilingual help have prompted many organizations to outsource their customer support operations in order to meet these demands in a global corporate environment.
In order for a call center to remain competitive, it must be able to meet and exceed essential client expectations (low wait time, efficient call handling, and high-quality scores are some examples). Multilingual customer service is frequently the "next step" that can help you earn new money while also keeping your existing clients satisfied.
The question is, how can we create effective multilingual call centers? We have some ideas.
Determine the proper level of assistance.
Before you can begin the recruitment process, you must first customize your operations to the specifics of the situation – which languages can you support, which time zones can you serve, and what quality of customer care you can provide.
Offering multilingual help can be accomplished in a variety of methods, ranging from full-service live operator customer service to translation services to merely providing e-mail or chat support only. Customer type (business or consumer), customer expectations, expenses, margins, and the necessity of repeat business are all factors that must be considered while making this decision.
2. Provide employees with compensation that is competitive.
Companies can reduce staff attrition rates in call centers by setting goals during the recruitment process and offering attractive compensation packages. Clients should provide specifics on the call center agent profile that they want on their team in order for it to be successful. This facilitates the recruitment process by ensuring that the appropriate candidates are identified depending on the needs of the customer.
While recruiting multilingual call center agents may be straightforward, maintaining them is more difficult. High attrition rates in call centers are a significant source of concern for call centers. This is why it is so critical to have effective staff retention methods and procedures in place that ensure that call center agents are satisfied. Multilingual call center agents are aware that they are significant resources because of the languages they speak, and as a result, providing them with a higher compensation package should be a top concern for employers.
3. Ongoing Education and Training.
When multilingual call center agents are hired, it is critical not only to train them on operation specifics in the language in which they will provide support but also to train them in the language in which they will provide support…
It is critical that they are familiar with the specific customary best practices of the country in which they will be working.
Agents at multilingual call centers must give customer support to clients who not only speak a different language but also come from a different culture and who may have varying expectations of what they should receive from a company's customer care department. For non-native speakers to understand the recommendations, they must be written in plain and basic language that is easy to understand.
Getting set up with
Multilingual Customer Support
A business owner will find that getting this type of business started is not very complicated. We take the following steps with you to make it even easier.
1. Understanding the Industry
We have been able to find out that this industry has always suffered a bad reputation and for good reason. Have it in mind that this is an incredibly complex business and lots can go wrong. 
Most of the product is based on human decision-making, as well as very complex telephone equipment and networks.
To stay afloat, a lot of surviving customer services cut costs. It is important to know that a lot of businesses in this industry are locked in a who-can-offer-the-lowest-price battle.
Even as a complex strategy, outsourcing is still the most ideal.
2. Conduct Market Research and Feasibility Studies
It is very important to state that just any business can gain from the services provided by an outsourcing company. 
For businesses or professionals, customer support is a must. Other clients simply desire a more professional business image, which is something a Message Centre agent provides.
Others might wish to differentiate their business by having their calls answered first by a person rather than an impersonal automated answering system. But in all, it boils down to just one point, the demographics and psychographics of this business are very huge. 
Note that there is a wide range of customer service clients:
Air Conditioning Companies

Alarm Monitoring Services

Cable TV Companies

Car Dealerships

Chimney Cleaning Companies

Churches

Cleaning Companies

Doctors

Dentists

Electrical Contractors

EMS Transport Services

Fencing Companies

Fuel Oil Delivery Service Companies

Funeral Homes

Health and Medical Care Centres

Heating Services

Hospice Nurses

Hospital Equipment Providers

Manufacturer Representatives

Medical Equipment Specialists

Municipalities

Specialty Nurses

Oxygen Equipment Services

Paving Companies

Pharmacies that Deliver

Physicians and Surgeons

Psychiatrist

Refrigeration Companies

Restaurant Reservations

Roofing Companies

School Districts

Sewage Authorities

Sewer and Drain Cleaning Services

Towing Companies

Veterinary Hospitals

Visiting Nurses

Water Authorities
3. Decide Which Niche to Concentrate On
We believe that one of the most important aspects of customer service is having a phone line dedicated to answering business phone calls. 
When starting this business, you need to choose whether you are going to record the answered call messages on a pad or enter them online. This is the reason why you will need to develop a system for getting the messages to the business you are working or contracting with. 
One very important thing you also need to do is to research what type of business you want to provide services for.
Once you decide on the type of business, you need to research the going rates so you know what to charge for your service. 
Note that apart from the businesses you decide to focus on, the services you provide can also serve as a niche.
Incoming Message Services, both during and after normal business hours

Complete Answering Service where customers believe they are calling the actual business office

800 Number Service

Order Taking Service, where customers call in to order a specific product or service they have seen advertised

Call Forwarding Service, where the business forwards calls to you only when their personnel leave the office

Message Delivery Service, where you not only take messages but also call people for your business client

Voice Mailboxes, where you have lines that record messages but also call people for your business client

Beeper Service, where you take the call and then page the client via a beeper

Computerized Telemarketing, where you hook up a computer to a standard phone and program it to dial telephone numbers to help a business prospect for clients or to advertise

Appointment Setting Service, where you call a list of individuals furnished by a business to set up appointments for the firm's salespeople

Phone Sales, where you are calling on behalf of a business to sell a specific service

Surveys, where you call designated people to obtain answers to an opinion survey
4. Economic Analysis
Indeed in this modern age where networking is everything, the need for call centers is growing. 
The advent of electronic answering devices is not even beginning to slow this demand at all. Note that a lot of individuals are completely "turned off" by the frustration of expecting to talk with a "live person". 
Having to listen to a recording that advises the caller to leave a message at the sound of the tone. Exasperation of this kind can sometimes cost a business person thousands of dollars in lost profit.
This has moved today's successful business people to provide the personal touch of a friendly, professional "secretary" answering their phones for them. 
It's important to note that professional multilingual customer support can pass along the proper messages to the different callers, take messages, get clarifications, and even set up meetings with special customers.
5. Decide Whether to Buy a Franchise or Start from Scratch
In the BPO industry, there are several possible ways to approach entry. You can start out as a new business from scratch. You can add an answering service to an existing business. If you have one, or you can acquire an existing business. 
The route you choose will depend upon your circumstances and your financial situation.
Note that one important advantage of starting from scratch is that your financial commitment can be lower. 
Have it in mind that this is a service-type of business. It needs constant 'people' contact including both your clients and your employees. This is exactly why you need to do some research.
6. Know the Possible Threats and Challenges You Will Face
To start this business, you do not need much equipment. Indeed we all can agree that we are an important business tool. Business professionals rely on our agents at all times in order to run their business. 
The few threats you will be facing when planning to start this business may include:
Taking Care of the Practicalities

Gathering all necessities

Choosing a niche

Writing a comprehensive plan

Choosing a suitable location
But once you outsource with us, everything stated above is one less worry for you.
7. Discuss with an Agent to Know the Best Insurance Policies for You
In this business, it is very important that you cover yourself as a business owner from potential lawsuits by purchasing business insurance. 
These are some of the policies you should acquire for your business.
General Liability Insurance

E&O Insurance

Cyber Liability Insurance (Data Breach Insurance).

Business Owner's Policy

Workers' Compensation Insurance

Employer's Liability Insurance

Fidelity Bond Insurance

Employment Practices Liability Insurance
8. Protect your Intellectual Property With Trademarks, Copyrights, & Patents
Protecting your intellectual property can be stressful in the modern world. It is, after all, where ideas and patents are being stolen on a daily basis. This is why you need to consider protecting your hard-earned intellectual property rights. 
You need to:
Have the right provider 

Choose the right service

Go through and understand your fine prints

Consider IP creation

Protect it yourself

Prevent a lockout

Revisit control on a daily basis
9. Hire Employees for your Technical and Manpower Needs
Have in mind that two important factors to look for in an agent are voice and attitude. You want agents that sound pleasant, yet alert and interested in helping the caller.
Computer Telephony Integration
Voice over Internet Protocol (VOIP)
10. Write a Marketing Plan Packed with ideas & Strategies
These plans involve advertising, direct mail, press releases, public appearances, promotional flyers, or brochures. 
Have it in mind that your services will not be contracted unless people know about them. 
This is where marketing is useful. 
Think of how to make customers feel special

Create business cards that prospects can keep

Stop servicing break-even customers

Develop an electronic mailing list and send old-fashioned letters

Boost your profile at trade shows and conferences

Combine business with pleasure – charity

Create a destination

Be an expert

Don't let customers simply slip away
11. Develop Strategies to Boost Brand Awareness and Create a Corporate Identity
Getting active accounts from an existing business is a viable way to add new clients fast. Note that this route may not be readily available. 
But since you would need to find a willing seller in your operating area, it is worth looking into. We suggest using the services of a business broker to help you locate a potential seller.
Other ways to boost your brand awareness may include:
Stay in touch

Deliver outstanding customer service

Make it easy for customers to buy from you

Stay active on social media

Be transparent
The best
multilingual call center services
for small businesses provide the administrative support you need
Magellan Solutions offer so much more than just customer support.  
See for yourself why we are the top choice for SMEs in America. You'll be surprised how quickly and completely a live answering service for small businesses can change daily life. 
Simply fill up the form below and we'll get back to you ASAP!
TALK TO US!
Contact us today for more information.