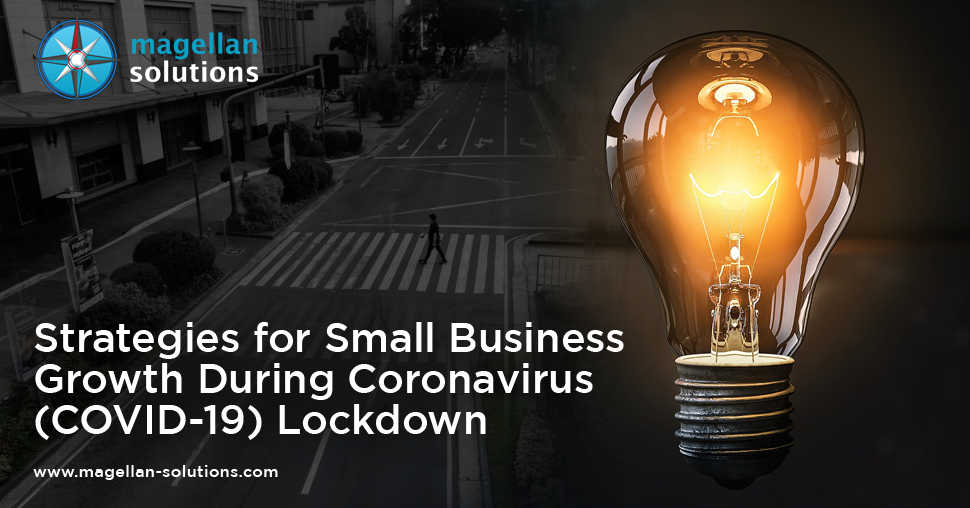 Pandemic-Proof Growth Strategies For SMEs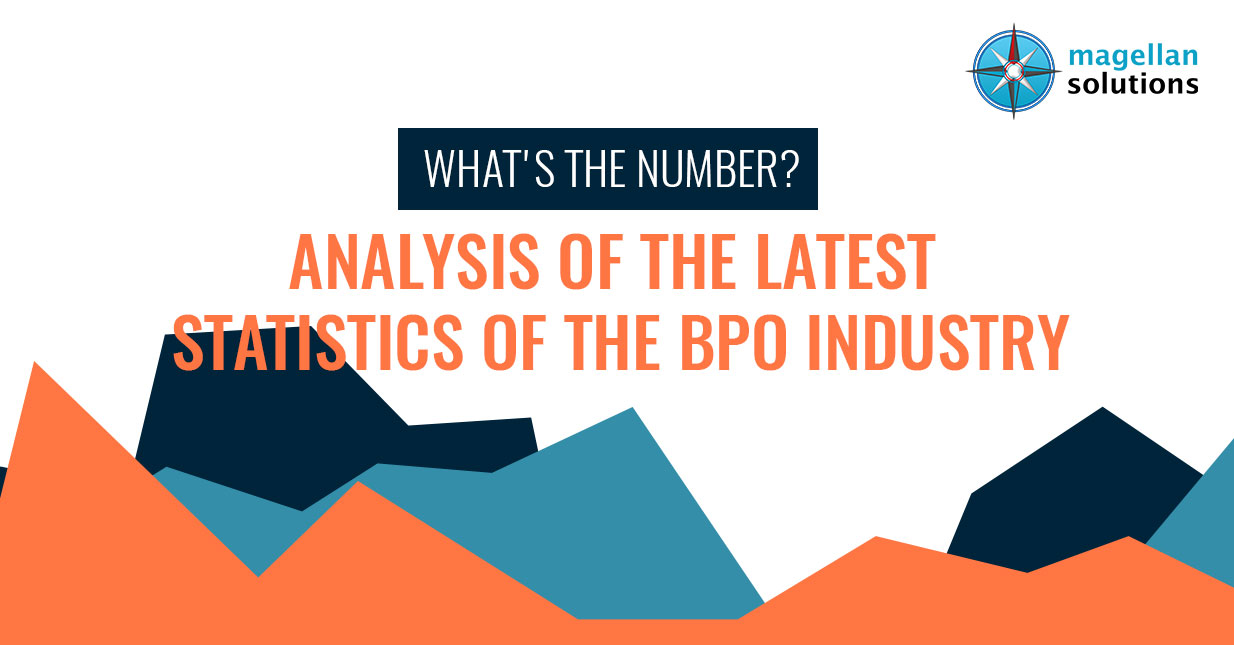 2020 Latest Report: BPO Industry In The Philippines Statistics
Dubbed as the new call center capital of the world, the Philippines has become a household name among countries like the US, UK, and Canada. This is due to world-class customer service and other specialized professional services flavored with the innate culture of hospitality unique to Filipinos. Also known for its educated workforce, efficient labor practices, industry expertise, low labor cost, and strategic location, the Philippines rapidly became a prime hotspot for outsourcing, eventually replacing India as a top choice for BPO. 
Benefits of Outsourcing Jobs to the Philippines
The future of the business process outsourcing (BPO) industry in the Philippines remains promising. While the workforce of other sectors is slowly dwindling over the years due to many factors, the Philippine BPO industry appears to be stable enough amidst the economic downturn. It is IT-BPO that is projected to continue robust growth all through 2022. 
So why is the Philippines the top choice for many countries worldwide? Let's walk through these positive effects of outsourcing jobs to the Philippines that many business leaders have proved:
Low cost of doing business
The Philippines offers top-notch sales and customer support services at a lower cost than other countries. The cost of labor in the Philippines is almost half that in the US or UK. The more cost-effective delivery helps companies save a considerable chunk of money and reduce tertiary costs in rent expenses and office equipment. 
Aside from this, outsourcing to the Philippines helps businesses tailor-make employee benefits that are fair to the staff but not as costly as it would be for in-house employees. Also, it enables them to work with professionals for far less than the rates offered by local employment. Another benefit is that the outsourcing provider can hire and train the staff, another less thing for business owners to worry about. 
Improved focus and efficiency
Businesses of all shapes and sizes aim for efficient business operations, and outsourcing jobs has proven to be just as effective and reliable. When a company outsources its tasks to third-party professionals, it can focus more on more crucial tasks leaving the rest to the expert hands of its outsourced staff.
This opportunity to leverage time contributes to higher productivity and organizational strength. Putting together all these benefits leads to an overall improvement in their particular industry regarding organization and profit. As a result, this opens up new doors for the industry's growth.
Western culture influence and language fluency
Foreign countries prefer to outsource jobs to the Philippines because of its high exposure to Western culture, especially that of the United States. Philippines BPOs staff speak English with near-fluency, with a neutral accent. English-speaking countries could hardly tell the difference due to the nearly-similar level of fluency. 
The Philippines is receptive to Western culture, making it a country of choice for businesses wishing to set up BPO companies. 
Greater access to world-class talents
While there are numerous freelancers, finding and getting access to world-class talents in different time zones is not as easy as it seems. 
The Philippines has a well-educated workforce compared to other outsourcing destinations. With this advantage, universities build and produce many skilled and knowledgeable workers yearly. This provides companies with a professional, adaptable, and willing workforce. The Philippines government has created more opportunities to bolster its BPO sector by funding and sponsoring technical education to train potential workers in the BPO industry.
So if you plan to set up a talented team abroad, you may want to consider the Philippines to get the highest professionalism and expertise — at a fraction of the cost.
Minimize legal liabilities and management issues.
One of the downsides of running a business is being vulnerable to legal liabilities and frivolous lawsuits filed by in-house staff. With this in mind, many companies outsource to minimize legal liabilities and management issues.
Service providers can assist your business in reducing the likelihood of risks, such as occupational hazards and compromised information. The services also come with a reliable HR and management team that can assist in setting up and assigning training projects, task allocation, tax returns, etc. Not only does outsourcing to the Philippines absolve you from facing lawsuits, but it also saves time and money in recruitment and housing processes.
Ensured data security and privacy
Security concerns are essential in every business. Most often, many enterprises are often at risk of cybersecurity threats and attacks which makes it challenging to maintain IT infrastructure. If you're not as knowledgeable as you would prefer or don't want the brunt work of keeping track of your vital information and protecting your customers from threats, then outsourcing to the Philippines could be the answer. 
The Philippines' data privacy law' Data Privacy Act of 2012' has significantly solidified the security of its IT-BPO sector in the market. This law obliges BPO firms in the country to protect personal data from unauthorized access. With this act, foreign investors felt more secure and eventually grew keen on outsourcing to the country. Equipped with the best data security practices, the IT-BPO industry is one of the successful and fastest-growing sectors in the Philippines.
Superior customer service skills and hospitality values
One of the reasons foreign countries grew more interested in building businesses in the Philippines is the innate hospitality culture. Foreign governments are attracted to the politeness in speech and the practice of Filipino staff, which comes across as more natural than obliged. When prospects are entertained with such a customer-centric approach, they are more likely to be converted into loyal customers. 
Also, by outsourcing to a country that provides only superior customer service, you're not only adding real value to your business; you also create positive word of mouth from customers, as they become more encouraged to refer your company to others.
Increased customer satisfaction
With increased operational efficiency combined with expert knowledge, skills, and values, business outsourcing jobs to the Philippines is more likely to boost customer satisfaction rates. This gives their businesses plenty of opportunities to grow and expand continuously.
In addition, an improved service from effective business practices brings in more customers and repeat business. From the industry perspective, business expansions contribute to healthier competition and serve as successful models for others to emulate.
Magellan Solutions is the Model for High-Quality Outsourcing Jobs in the Philippines
Outsourcing to the Philippines means outsourcing to the world's largest destination for business processes outsourcing and staff leasing.
From virtual assistance, customer support, IT, software development, and social media services to telemarketing and lead generation. The Philippines provides knowledgeable, skilled, and reliable service flavored with one-of-a-kind hospitality and a passion for service unique to the Philippine culture. 
Magellan Solutions is a BPO company based in Manila, Philippines, with more than 15 years of experience in the outsourcing industry. We are trusted by thousands of small businesses worldwide and offer a wide range of inbound and outbound call center services. Our outsourced team also provides multilingual customer support and 24/7 assistance to provide you with high-quality contact center services. We are an ISO and HIPAA-certified services provider, so you can rest assured your data is safe with us. 
Enjoy the benefits of outsourcing to the Philippines. Sign up below and get a free consultation.
TALK TO US!
Contact us today for more information.