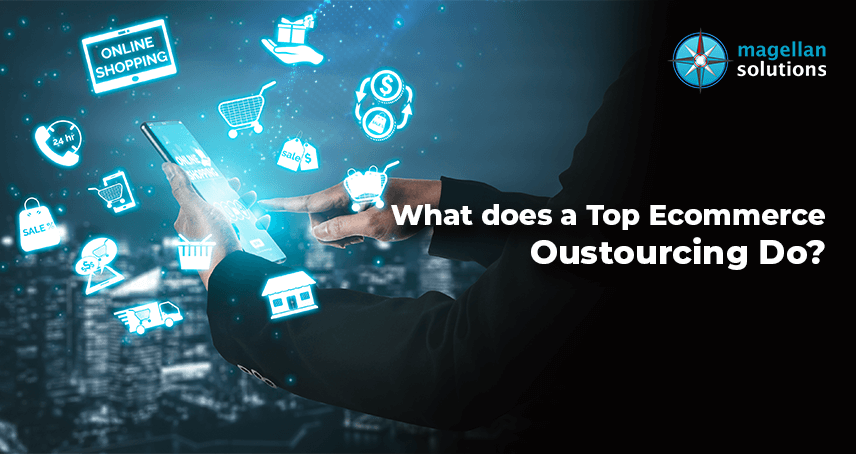 What Does A Top Ecommerce Outsourcing Do?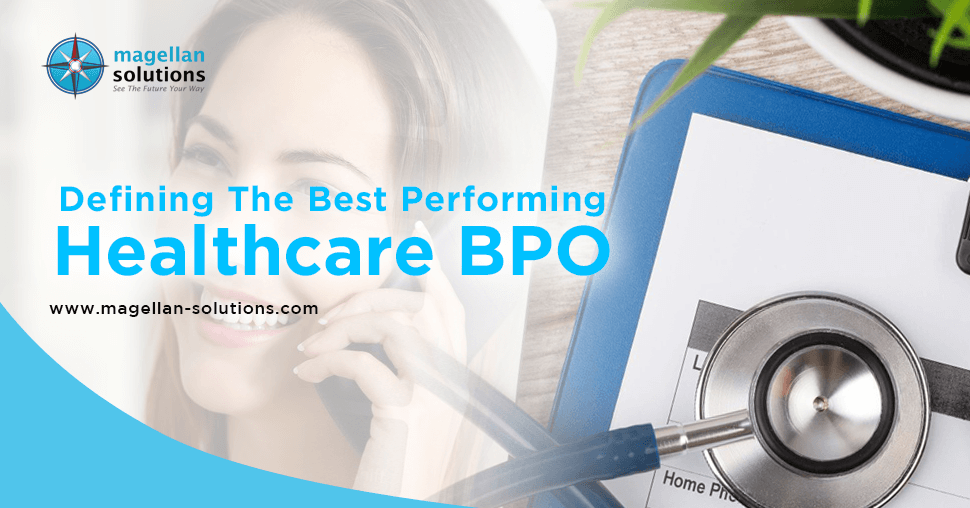 Defining The Best Performing Healthcare BPO
Can SMEs Benefit From Call Center Outsourcing Philippines?
When it comes to call center outsourcing Philippines, Fortune 500 are the usual clients for BPOs. They invest tons of money to get the best outsourcing service.  With this in mind, the majority of call center firms focus their market on these businesses.
However, there are small and medium enterprises (SMEs) that tend to outsource their business too. Some owners find outsourcing very useful and practical for their operations. Thus, there are very few Filipino call centers that cater to SMEs as their main partner. 
In this article, let us take a look at outsourcing in the Philippines for small and medium enterprises.
What Contact Center Services Philippines Can SMEs Get?
Just like the Fortune 500, SMEs also have needs that a BPO company can provide. Here are some of the services you can get from the call center Philippines.
Customer Service
This is one of the most popular call center services in the Philippines. Filipinos have excellent English-speaking skills. It is a great fit for any English-speaking business that wants to establish great customer service.
On top of their fluency in English, Filipinos are hospitable and emphatic to their clients. They can provide top-class customer care. This is perfect if you want to retain all of your customers for future sales.
Information Technology Support
There are a lot of professional IT graduates in the Philippines. More than 70,000 IT students graduate yearly. This means there is an unlimited supply of manpower for your tech support needs.  
These IT professionals can work on your website development and maintenance of software. On top of that, BPO companies can also provide you with the latest software available for your business.
Telemarketing Service
If you are planning to rapidly expand your business, then this service is perfect for you. BPO call centers in the Philippines provide agents to call your prospective customers. They can introduce your product or service and convert them into buyers.
This is great, especially for start-up businesses. It will help boost your sales and gain more profit. You can use the additional profit to improve your product. On top of that, your client will appreciate your proactive reminder to them about the service.
There are still a lot of BPO services that you can avail of for your business. Make sure to ask your partner call center what those are. There are some personnel available to assist you with this kind of inquiry.
Signs That an SME Needs Call Center Philippines?
It is difficult to take risks in outsourcing especially if you are just starting a business. With this in mind, here are some of the signs that you already need to outsource for your operations.
Understaffing
When you have a lot of tasks but no people to do them, it might be a sign that you need help from a BPO company. Your employee can only do so much. Understaffing can result in a web of problems for your operations.
As mentioned, BPO companies provide an unlimited source of workforce. SMEs can take advantage of this feature. They can forward several tasks to the outsourcing firm. Your team can do more important tasks like managing operations and auditing expenses.
Spending Too Much Time on a Single Task
When you have a few staff, there is a tendency to take time for a single task. Few hands to work means more time to waste. This can reduce the productivity level of your business. It can greatly affect your operations.
When you have a third-party service provider, the turnaround time for any tasks is shorter. It means you can do a lot of work in a short period. On top of that, finishing assignments is easier and you can do more work.
Tasks Are Overwhelming
Too much time spent on a single task means piling up work to do. It is overwhelming and you may easily drain your energy. Exhaustion can result in a subpar performance in your business. Though there is an option to take this slowly, it can halt the development of your operation.
That is why outsourcing will help to boost your productivity level. Aside from that, you have the luxury to take things over before acting upon them. It will help you to provide better solutions to any problems you are facing.
Inability to Meet Deadline
Deadlines are important to set your progress in your business. There is no sense in setting a target time and not hitting it. However, finishing promptly is almost impossible when you have so much on your plate.
With the help of a BPO company, it is easier now to meet any deadline. They have agents that can work for you 24/7. On top of that, they will provide training to their agents to ensure quality service for your operations.
No Fresh Ideas to Extract for Your Business
Since everyone is fixated on the piles of tasks, it is very hard to think of new concepts for your business. As a result, your consumer will look for another company that has a better and updated service. This is not good for a start-up company that is just building its identity for its clients.
Outsourcing not only provides more workforce for your business, but it can also help you in conceptualizing new ideas. It is better if there is someone who can think outside the box. On top of that, they can also provide monthly insight reports. You can use this to create campaigns for your business.
Difficulty to Find a Local Professional to Hire
The competition is tight when looking for the best people to work for you. On top of that, some have higher demands compared to less skilled applicants. As a result, there is a tendency to hire a less competitive applicant that is within your budget.
On the other hand, outsourcing will guarantee you an expert professional at an affordable price. It is also more convenient as the BPO company will work on the hiring process for you too. You no longer have to exert effort in the application process. Once hired, they will undergo training provided by the call center firm.
Continuously Need for a Software Upgrade
If you are finding yourself spending money monthly on your software, then it is time to outsource it somewhere. It will help you reduce the monthly cost of maintenance. On top of that, you don't need to spend time familiarizing yourself with the latest technologies available.
Most of the time, BPO companies offer system upgrades as part of the package. Whenever you are partnering with a third-party service provider, always ask them about the best software they can offer for your business. It will help to optimize your business operations. 
Budget Gets Tighter
This is the most critical sign that you need to outsource your business. After all, it is also the main reason why companies are doing this practice. Budgeting is not something that you should overlook. It can ruin your company's operation.
Good thing BPO pricing is very affordable. The BPO Philippine price per hour ranges between $6-$8. That is extremely low compared to the $22 – $35 per hour rate of any Western company.
Your Business is Up for Expansion
Not every sign is negative. Sometimes, if you just feel to go bigger then that is enough to outsource. Call center company's services can help with your business expansion. Besides that, they can also guide you with strategies on how to improve your service.
BPO companies have dedicated people assisting partner businesses with their expansion. They can determine how many people you need. On top of that, they can also provide key performance indicators (KPI) for your business. This KPI will help you monitor the development of your business.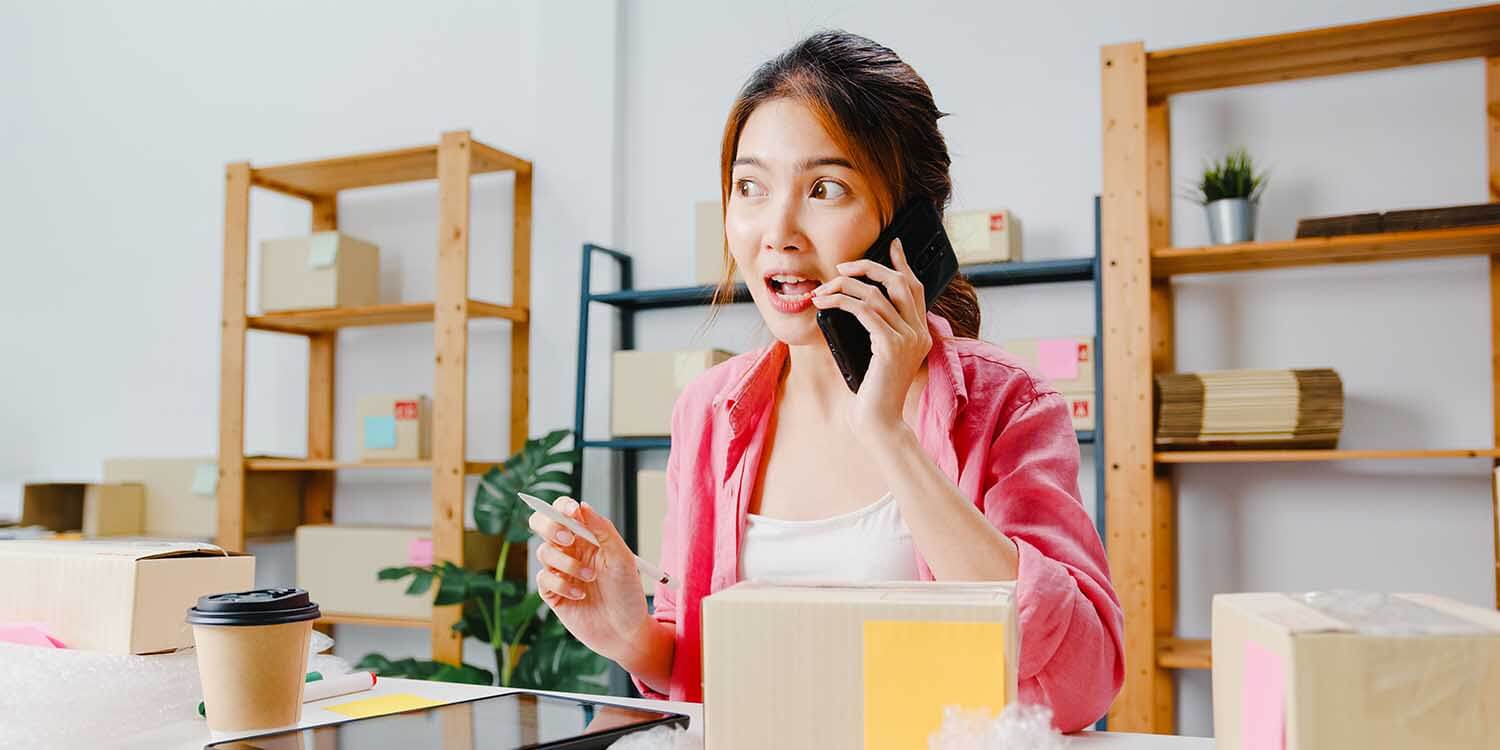 Is In-house Call Center Philippines Advisable for Start-Up Business?
Some big corporations chose to create an in-house call center in the Philippines. One reason could be security issues. Some of these companies are holding sensitive information for their customers.
An example of this company is JP Morgan Chase and Co. They are one of the leading financial institutions in the USA. Despite their large annual profit, they decided to create an outsourcing company in the Philippines. They avoid disclosing sensitive client information to third-party service providers.
With this in mind, is it advisable for SMEs to just create an in-house call center in the Philippines? For starters, the whole point of outsourcing your business is to lessen the pile of tasks that you're doing. It is not efficient to manage an offshore company and focus on the operations too.
On top of that, it may take a tremendous amount of money to build an offshore company. You need to apply for a legal business permit and build an establishment to house your offshore team. 
If you are worried about the security of your data, many BPO companies have certifications from different organizations. You can ask for their credentials first before outsourcing.
To summarize, in-house offshore call center companies work for Fortune 500 because they have a lot of resources. However, for SME companies that want to expand their business, it is advisable to outsource your business.
Can The Largest Call Center In The Philippines Accommodate SMEs?
As stated, the majority of the call center companies in the Philippines are focusing on the Fortune 500. These businesses give them more profit compared to partnering up with SMEs. 
Common practices of the largest call center companies in the Philippines are setting minimum seats for companies. The minimum usually is 300 – 500 seats for one company. This is too much for any SMEs planning to outsource.
Good thing some BPO companies offer affordable services for start-up businesses. One of the industry's best in Magellan Solutions. We have more than a decade of experience in servicing small and medium enterprises.
Magellan Solutions provide the best call center experience for all SMEs worldwide. We have a wide range of services to offer. In terms of cost, we have a guaranteed flexible pricing model.
We will base the pricing on the client's requirements. Magellan Solutions understands that a start-up business has limited funds for outsourcing services. We will assist you in figuring out the best service for your budget.
We have a Full Force Implementations Department to guide you in determining the KPIs you want to track. You also don't have to worry about the skills and experience of the staff as we can help you with it. 
Magellan Solutions also has an ISO/IEC 27001:2013 Certification. It ensures your company's sensitive data is safe in our system. Our expert team provides security measures against phishing and data breaches.
We take pride in helping SMEs grow. Contact us today and get a free 60-minute consultation. Please fill out the contact us form below.
TALK TO US!
Contact us today for more information.