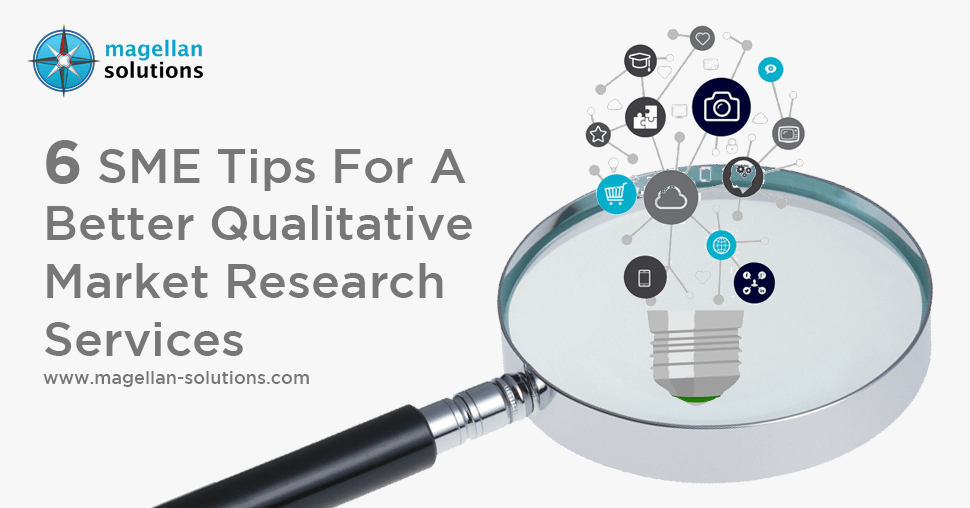 Tips for Effective Qualitative Market Research For SMEs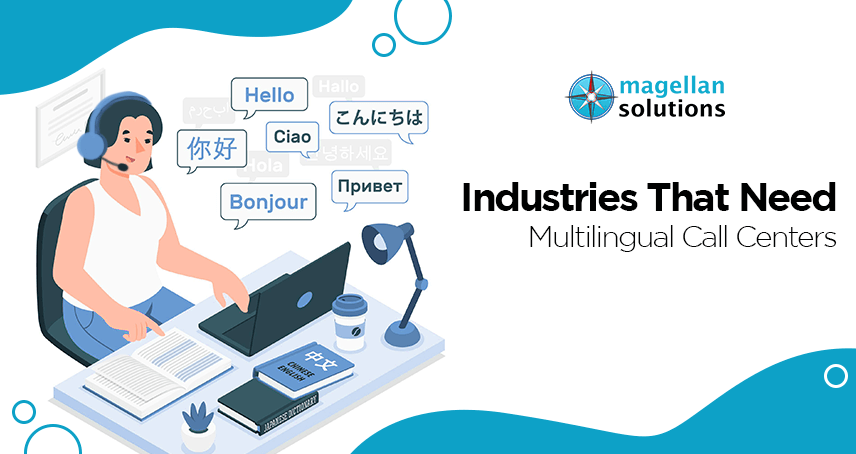 3 Industries That Need Multilingual Call Centers
Who to turn to when cold calling services become too overwhelming?
Cold calling is exciting but at times it can become frightening. 
As a company that has been working as a provider for sales cold calling services, Magellan Solutions is aware of how it can get overwhelming for both the caller and the agent.
Formula For Successful
Outbound Cold Calling Services
No matter what industry you're in, we can tailor a cold calling guide script. As a result, we guarantee a steady increase in your success rate and boost your quotas.
This is why we've prepared tips and examples of our call flows. 
Take note that these scripts are particularly suited to account-based marketing efforts.
1. Research, Research, Research
Prospect research is essentially a cold caller's pre-call ritual. Research aids in the tracking of key information, allowing you to make more valuable calls.
Without this initial step, the call appears selfish because of having zero investment or interest towards the possible customer.
2. Industry Targeting
This is another form of research. This time though, the prospect is no longer a person but a whole business or industry. 
Your products and services won't work for companies in every industry. To skip this step means you won't focus your calls towards those who have a big chance of benefiting the most from what you have to offer.
To identify a target, start with your customers (as stated in the first tip, research) and see if any patterns exist. 
3. Formulate A Script
After researching prospects and industries, you can then make a general script. 
Of course, we guarantee that even if the call is scripted, we still make our own tweaks to it to make it personal and special for each and every call. 
Below is sample call flow:
Call Flow

Description

Script

Introduction

It's best to start your call with a short and simple introduction of yourself. This also allows the prospect to know how to address you during your conversation.

Hi, [prospect name]. This is [agent] from [account].

Question

This is where the research comes in handy.

Your goal is to get them talking about themselves or the company before dropping the heavy product/service talk.

You may start asking with the details they share and establish rapport with them. This further gives them a reason to continue conversing.

But be mindful of their time. Do not drag this part out too much than necessary.

I see you've been at [company] for seven years.

What are some of the most exciting projects you've worked on in the past seven years?

Positioning statement

This is where pitching usually comes in. 

With the researched information and additional facts from your questioning, you can already craft a statement that explains how your products or services can help. 

Make sure this is about them too and not just your product.

After talking to other marketing professionals, I've learned that most get frustrated with having to use a number of tools to properly track campaigns. Is this also a problem you've had?

Follow-up

Take the time to learn what they need. Listen closely and form good follow-up questions. 

You should also think about all the reasons they may reject your product or service. This will help you shift your position as needed.

Lastly, end the call by setting up a follow-up call, email, or chat. Through the follow-up, you can further dig into their problems and your solutions.

So, if I'm understanding correctly, you wish your analytics tools to [points that prospect listed]. 

Are you available for a follow-up chat to discuss how [account product] can help you solve [problem prospect described]?
Why you should
outsource cold calling services
Outsourcing cold calling services helps in overcoming call reluctance because of the extensive training that sales agents go through. 
80% of studies show that salespeople fail due to sales call reluctance. But it is completely normal to be jittery before a call. After all, there are still doubts about whether the product/service is going to be turned down or not.
We suggest our agents the following whenever they feel nervous:
Be Positive

: Regardless of the outcome, every call is a learning experience. They will surely learn from the negatives, thus letting them embrace what goes right.

Use essential oils

: Essential oils can trick the mind into moving to a place of positive power.

Look at photos of loved ones

: Seeing someone they love makes them feel happier. The photo and the memory it holds also relieve pain. As a result, our agents are less susceptible to anxiety.
Benefits of Cold Calling Service
Cold calling remains an effective way to make successful sales or simply introduce your products or services to your target market. In general, here are benefits that you can get if you outsource cold calling service in the Philippines:
Help you identify your target audience. Cold calling service helps you connect with prospects and while doing so, you can create the right persona that most likely avails your service or products. This is possible through connecting with them and understanding their pain points and how your service or products will satisfy those concerns.
It can provide valuable insights into your company. Cold calling service does not only works in identifying your key audience but as well as your business process and performance. This is possible in such a way of your customers give feedback to you. This way, you can identify which strategy works on them and what does not. Thus, you can improve on them or scrap what is ineffective.
Increase human interaction between your business and your customers. Connecting with your customers is necessary if you want them to choose you as their top choice when it comes to the kind of service or products you offer. Also, when they know there is a live agent that tries to relate to their pain points and tries to solve them, you can create a tailored strategy to approach and keep them.
Why hire from a Philippine call center?
The Philippines is already dubbed as the Call Center Capital of the World. This is being supported by employees who have proven their talent and skill. 
For outbound services, our trained agents help you make many calls in a day. Furthermore, our sales expertise and customer service allow you to understand your prospects' needs.
Our call center outsourcing services are also cost-effective. You can save more while receiving quality sales service.
Magellan Solutions is a call center in the Philippines that specializes in telemarketing.
Let our 18+ years of expertise prove our capability in expanding your empire. 
Contact us for a quote today by filling out our form below!
TALK TO US!
Contact us today for more information.