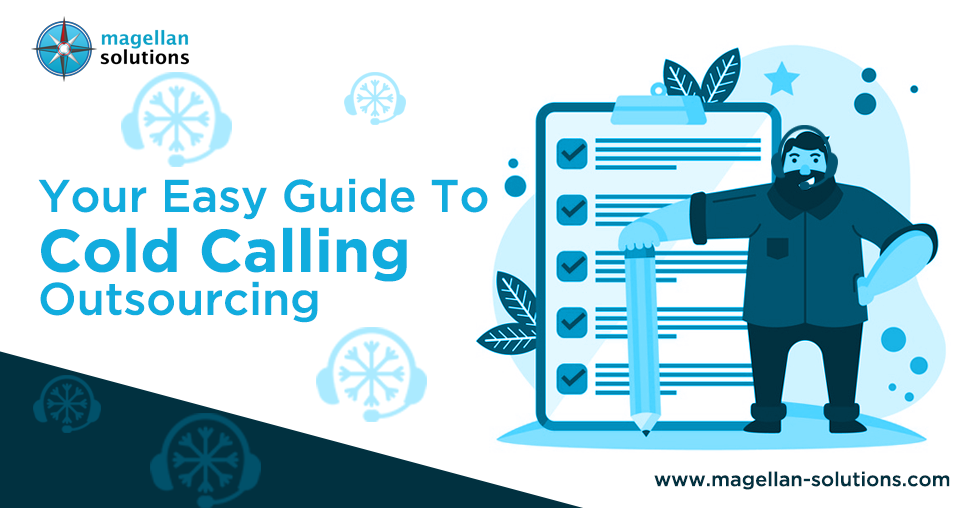 If you are a salesperson or a business owner, you are probably familiar with the process of calling up strangers and introducing your business to them. Chances are, you might have even done this before, and found it exhausting. There are plenty of other channels anyway, why do you still need to do this? The answer is easy — cold calling is still a profitable business tool.
When you outsource cold calling services, you will no longer need to make the calls yourself. It can even boost your growth, and eliminate the wasted time for your business.
In this cold calling guide, you will learn about the following topics:
What is cold calling outsourcing?
Cold calling outsourcing is an outbound call center service where a third party company takes over all or part of your company's cold calling tasks. The service provider then sets up a dedicated team of sales professionals who will be calling prospects on behalf of your business.
Your outsourced team can use any of your existing cold call scripts or can create a new one, depending on your preference. They can also cover a wide variety of services, from lead generation to appointment setting.
Most businesses outsource this service to improve the efficiency of their sales calls.
Is cold calling dead?
Nowadays, a lot of people claim that cold calling is dead. Consumers are using plenty of other channels, and fewer people like phone calls now anyway. Despite these claims, however, cold calling is NOT dead. In fact, it might even give you an edge over competitors.
The misconception that cold calling is outdated leads some business owners to scrap this process entirely. However, cold calling remains an effective business tool, especially for B2B businesses. So, do not be afraid to pick up the phone or outsource this service to support the performance of your sales team.
The types of cold calling services you can outsource
Depending on the purpose of the call:
Appointment Setting:

this cold calling service focuses on asking prospects about their availability to discuss the product or service with your sales rep. Here, the call center is responsible for scheduling an appointment based on the availability of both parties.

Lead Generation:

service providers commonly offer this specifically to B2B companies. Its main goal is to gather leads among your prospects. The leads generated from this service include those with varied interests, such as "call me in 6 months" or "send me some information," etc. It helps in creating opportunities for potential businesses with a prospect at many levels.
Depending on your business model:
B2B:

cold calling for business-to-business

companies. Here, your representatives will interact with business owners and key decision-makers. Aside from introducing your business and closing a sale, the goal of B2B cold calling may also include gathering leads.
Depending on the industry:
Businesses of any industry will benefit from cold calling outsourcing. Some service providers also offer cold calling services that are specially tailored for certain industries, including:
Real estate:

real estate cold calling

an efficient method of reaching out and scheduling property viewings with prospective customers. It may not facilitate immediate sales, but cold calling shortens the sales process and saves effort for both parties.
IT:

cold calling helps in identifying which

IT products

and services a prospect is ready to buy. Here, you can immediately sell a product or service, and even gain referrals.

Telecommunications:

telco companies often call prospects to introduce new plans and subscription options. Cold calling also helps you convert the prospects into clients immediately.

Finance:

this cold calling service focuses on introducing and selling

financial opportunities

to prospects. Finance cold callers may offer credit cards, insurance, and banking services.

Travel and hospitality:

travel, transportation, and hospitality companies can use cold calling to let prospects know about promos and new offers, and have them immediately book trips, accommodations, or tickets over the phone.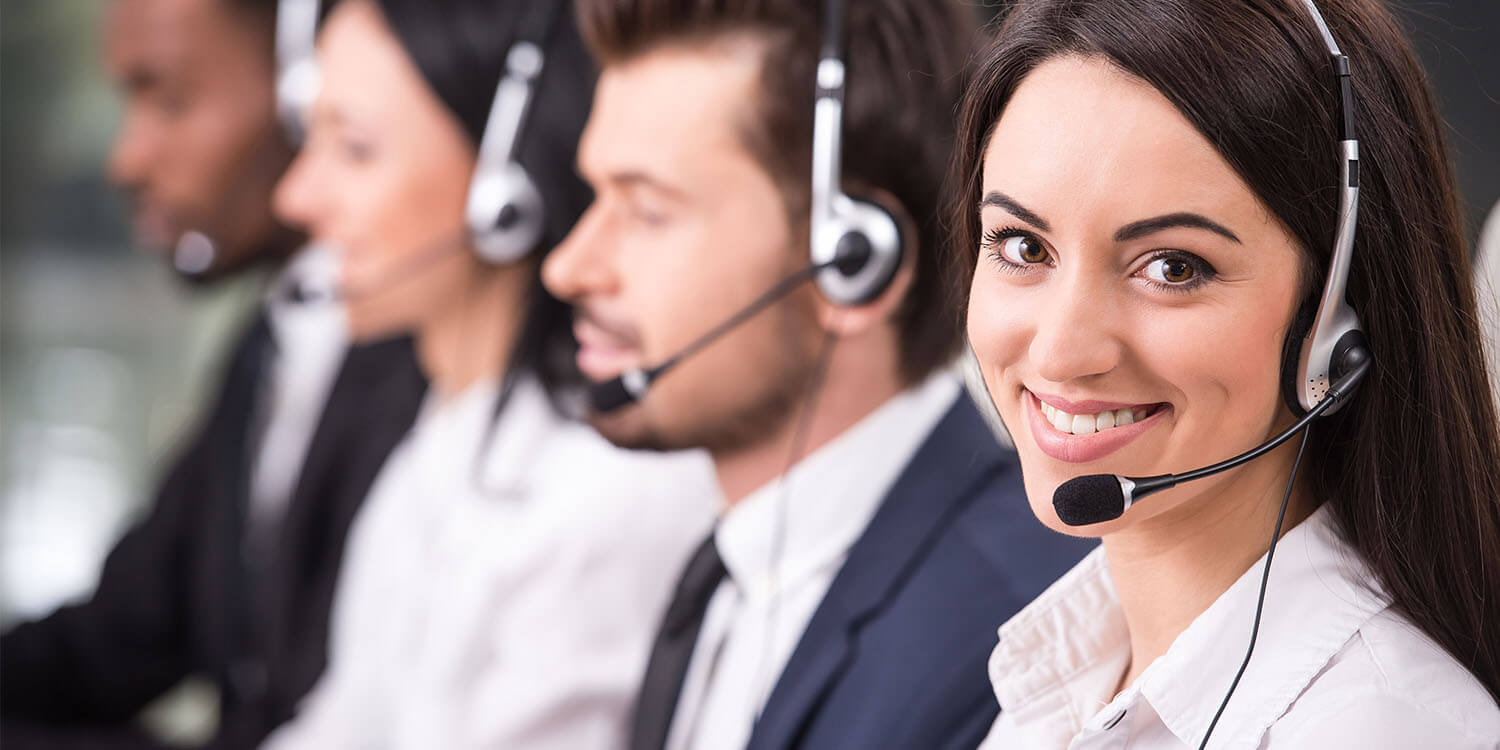 Effective cold calling tips
Research your prospect:

research your prospects thoroughly before the call. It will help you get their attention by giving them a personalized experience. When you show that you took the time to get to know your prospects, they would feel that you are sincerely invested in them.
Keep it short:

give a quick introductory spiel. As much as possible, only take a maximum of 3 minutes of your prospect's time. After the brief introduction, tell them that the call would only take a couple of minutes. This would make it more likely for prospects to listen to you.
Use promos and limited-time offers:

this

cold calling technique

is highly effective in converting a prospect. The offer can be any kind of discount, deal, special gift, or reward a buyer can get upon purchase. It draws them in, creates a sense of urgency, and makes customers feel that they are getting the most value for their money.
Be presumptive:

presuming that the prospect wants what you are selling can also be effective. It offsets potential objections by limiting no's from the customer. So the more yeses you get, the higher the chances of sealing the sales deal.
Listen to what they need:

listen to your prospect to identify their needs. Use attentive listening and proper questions for this. Balance questions with insights to keep the conversation forward. Once you have the information, discuss how your solution helped others with similar needs.
Focus on building rapport, not closing a sale:

do not be too intent in closing a sale on your first cold call. Instead, focus on gathering information and building rapport with your prospect. Use this to determine their pain points, so you can effectively plan your next calls.
Do not be deterred by rejection:

keep in mind that even if your solutions are great, some customers will still reject it. However, these rejections should not deter you from cold calling. Keep in mind that every 'no' brings you closer to a 'yes'. Cold calling is a numbers game. The higher the calls, the more 'yes' you can get.
Outsource: cold calling outsourcing gives you access to a highly trained sales team that knows all the best practices in sales and customer service. Your outsourced team can boost your sales development and connect rate.
The rules of outbound cold calling
In cold calling, there are certain rules that you need to follow. Depending on the country, some of these are rules-of-thumb, while others may be actual legislation that comes with hefty fines.
National Do Not Call List: the Do Not Call List or Do Not Call Registry is a list of phone numbers that are off-limits to cold callers. Some countries have a national registry, and telemarketers and cold callers are required by law to never contact the registered numbers.
Private Do Not Call List: private companies may also have their own Do Not Call lists. If someone tells you to never call them again or asks to be listed in your Do Not Call list, you are required by law to follow through and respect their request.
Cold calling time frame:

in some countries, cold callers and telemarketers are only allowed to call within a certain time period in a day, usually between 8:00 AM and 9:00 PM. Any cold call made beyond the designated time frame would be considered illegal.
Written approval:

before taking money directly from the prospects' bank accounts, cold callers need to ask and receive written approval. Cold callers should never ask for bank account numbers over the phone, as well.
The advantages and disadvantages of outsourcing a cold calling service
Advantages:
Focus on core activities:

cold calling is crucial but cumbersome. However, outsourcing takes the load off of your in-house sales reps, allowing you to have more focus on core activities.
Affordable workforce expansion:

outsourcing costs less than hiring in-house cold callers. You do not need to spend on recruitment, onboarding, training, and mandatory employee premiums. It also lets you expand your workforce without paying for additional equipment and workspace.
Staff expertise: outsourcing companies train their staff to represent clients effectively. In Magellan Solutions, for example,

employees are thoroughly trained

to be effective brand representatives and customer service experts.

Access to the best technology:

given their expertise, service providers also use the most efficient technology. You will no longer need to invest in updating your tools and equipment and keeping up with trends.

Reduce business risks:

outsourcing professional cold callers reduce the risk of a poorly handled interaction. 

Disaster preparedness:

you are more likely to maximize this advantage with offshore outsourcing. If a disaster strikes your area, your offshore partner will continue making cold calls. This is extremely helpful

during a challenging economy

.

Long-term profitability:

outsourcing in general

supports your growth

in the long run. It helps in keeping your business processes optimized, so you can consistently expand in the most profitable way.
Disadvantages:
You have less control:

when you outsource cold calling, you will lose some control over how the process is being monitored and performed. However, this will not be a big issue if you trust the service provider.
Data security risks:

sensitive or confidential data may go through your service provider, so you should choose a partner that can guarantee data security.

Things are likely to get lost in translation:

your remote outsourced callers may misunderstand your messages or instructions, and it is harder to clear things up without face-to-face interaction.
It is worth noting that the disadvantages of cold calling outsourcing all depends on your choice of service providers. As a decision-maker, you have to choose an outsourcing partner that is a good fit for your business, who can guarantee quality and security of service.
Choosing the best cold calling service provider
There are a lot of outbound call centers that offer cold calling services. However, not all of them are a good fit for your business. You need to consider several factors when choosing a service provider, such as:
Length of experience:

choose a call center that had been in the industry for many years. Experienced service providers have better knowledge of how to effectively interact with prospects. 
Safety guarantee:

some sensitive data about you or your prospects would go through your outsourced team. Choose a partner who has strong measures in place to protect your information. One way of doing this is to check if they follow industry standards, such as

ISO data privacy

.
Value for money:

aside from being well within your budget, your chosen service provider should also provide high-quality services. Find an outsourcing company that offers flexible rates without compromising the quality of their service.
The cost of cold calling outsourcing
There are no industry standards for the cost of cold calling outsourcing. Most service providers calculate the cost according to the needs and preferences of your business. The pricing can also be affected by the following factors:
Language(s)

Number of staff needed

Level of staff expertise

Length of the outsourcing contract

Laws and regulations in your area
Offshore outsourcing is an ideal option for competitive prices. Countries with bustling BPO industries, like China, India, and the Philippines, are the go-to areas if you are looking for cost-effective deals.
Magellan Solutions is a Filipino outbound call center that offers high-quality cold calling services. We have been in the call center industry for over 15 years, with hundreds of satisfied clients. Our company is ISO and HIPAA certified, so we can guarantee that your data is safe in our hands.
TALK TO US!
Contact us today for more information.