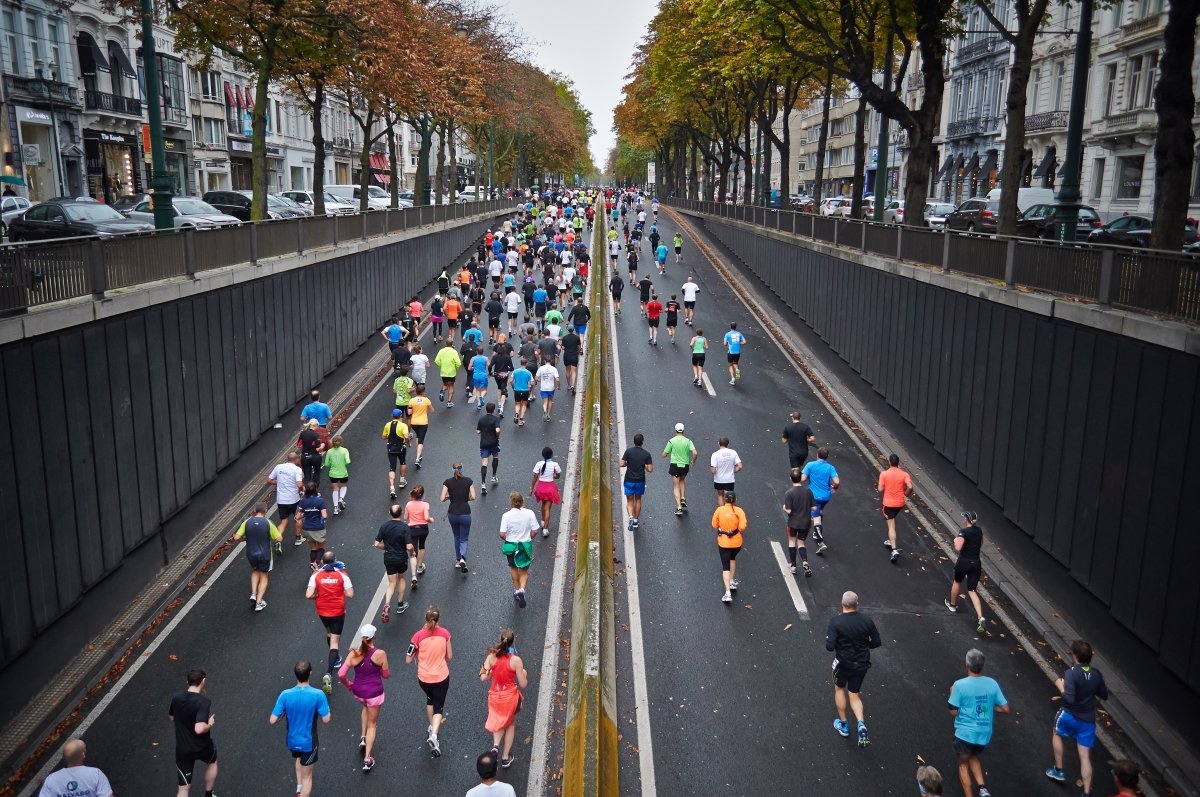 6 Reasons to Consider Healthcare Application Outsourcing Services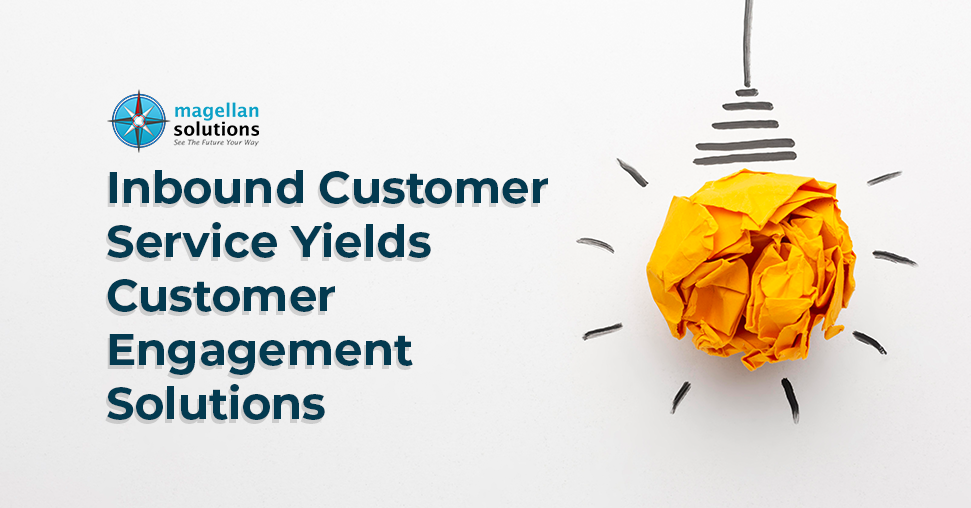 Inbound Customer Service Yields Customer Engagement Solutions
The Importance of Customer Service Outsourcing for SMEs
There are a lot of advantages when going for outsourcing customer service. Several big corporations rely a lot on BPO companies. They made a great fortune out of contact support service.
But is it the same outcome for small and medium enterprises?
Unlike the Fortune 500, most SMEs don't have the luxury of spending much on customer service. They'd instead take a risk in improving their product than outsourcing. After all, they are not expecting too many customer service inquiries.
With this in mind, let us look at the importance of outsourcing customer service for SMEs. We will run by some numbers to support the benefits of the service.
Why Should You Go For Outsourced Customer Support Services
Before diving into the actual benefits, you should set your expectations first. For starters, not all customer support services are equal. Of course, every successful customer service operation depends on different aspects. 
One thing to consider is the quality of your customer service representatives (CSR). It doesn't matter if you have a lot of CSR in your arsenal. A lousy contact support team will pull your business down.
Furthermore, a great BPO company will add more leverage to your business. There are only a few BPO companies for SMEs. The majority of call centers focus on large corporations. You must seek a third-party service provider to help you in business development.
Assuming that you found the best third-party service provider for your start-up business, here are some of the benefits that you can get:
Product Retention
A customer who knows your product is more accessible to convince than to introduce it to a new prospect. If you have excellent customer service, 67% of global customers will be more likely to buy from you again. This is a perfect opportunity if you want to gain more profit. Moreover, you will have sure buyers in the future should decide to launch more products.
Repeat customers are also cheaper to maintain than doing a lead generation campaign. The customer acquisition costs (CAC) are more expensive if you don't have an existing customer service team. All in all, customer support will save you more money while gaining profit.
Your Reputation is at Stake
When starting a business, the first thing you have to do is to build your reputation. This will help you get more customers and recommendations. Customer service is critical in creating good product branding for your business. According to a study, you can easily convince 73% of your customers to buy your product if you have good branding.
However, creating a good reputation for your business is a difficult task. It would be best to back it up with an excellent customer service team. Bad customer service will negatively affect your operation. Make sure to get a BPO company with skilled call center agents.
First Impression Lasts
Maintaining your reputation is one thing. However, setting the customers' expectations for your product is another task. It is essential to make an excellent first impression on your new customer. This will help you gain more customers and more sales. 
Besides that, a customer's intuition toward a product drives them to purchase it. Excellent customer service will significantly boost the marketability of your business. The BPO industry will likely improve your business model. On top of that, some of them have personnel to help you fully utilize your operations.
The Power of Recommendation
A lot of businesses' popularity is due to word of mouth. They will most likely recommend you if they feel your product is exceptional. 77% of people would probably share their good experience with your company with their close friends. That is a lot of additional customers, especially for a start-up business.
One key factor for customer satisfaction is excellent customer service. Your ability to solve your client's issue is commendable for your business. They will remember your effort and put a good word for your service. On top of that, they care about their loved ones, so they only recommend the best product they know.
Brand Loyalty
If you have solid customer service, brand loyalty is easy to achieve. If they experience excellent customer service, they trust your company to do this every time. It says a lot, especially with the many other products available. Brand loyalists are essential for SMEs as they are just starting to build their brand to the public.
You need to invest much effort to drive your customers' brand loyalty. Good thing there are a lot of BPO companies that will help you to achieve it. Call center agents undergo training to analyze every customer's needs carefully. Your customer will surely appreciate this kind of effort to personalize your service.
Customers Are Willing To Pay More
Sure, customer service outsourcing is an additional expense for your start-up business. However, what's a little sacrifice if a great result is guaranteed? When you outsource, you will improve the status of your business as a trustworthy company. This will bring you more customers and eventually more profit.
Aside from more customers, it is also suitable for future marketing campaigns. A loyal customer patiently waits for every improvement you can make to your product. Even if it means they'll have to pay you more. Half your customers will spend 31% more if you have excellent customer service.
CSRs Can Give More Insights Base on Interacting with Customers
You need to listen to your customers' requests to improve your service. However, you can't do it on your own. That is why you must have a team of contact support. They will give you feedback about your customer's FAQs and issues. That way, you can improve your product, and your customer will remain faithful to your product.
BPO companies can give you reports about your customer service operations. They can analyze the situation and suggest what you can do next. It is very efficient, especially if you are running a small business. You no longer need to hire additional people to analyze and give recommendations for your company.
Proactive Customer Service is a Great Marketing Campaign
Aside from inbound customer service, the outbound call center is also an adequate contact support. Your consumers will appreciate your effort to contact them proactively. Reactive customer service can only do so much. If you want additional customer satisfaction, you should try proactive customer service.
In addition, you save tons of time in resolving future issues using outbound client support. Some customers don't have time to call your business to discuss their case. They will look for another company that will satisfy their needs. You can avoid it by calling them to ask about their product experience.
Fierce Competition Means Higher Expectations from Customers
This is another example of how important brand loyalty is. There is always a new company that will try to compete with yours. Some of them might have a better product than you have. They might have a compelling marketing campaign. However, your customer will remain with your product because of familiarity.
Customer service will get your customer familiar with your product too. On top of that, customers' comparison of products goes beyond the item's quality. They are also considering the after-sales service. Some don't want to risk going to another business and risk the convenience that they experience from your customer service.
Omni-Channel is the New Trend
This is a simple premise; you must follow where your customer is going. It is not enough that you have a physical store or are active on your website. You need to make more effort and create pages on every platform available. Otherwise, your visibility is limited, and customers might not prioritize you.
Omni-channel is the new strategy for businesses to get recognized. If your company is "searchable" on many websites, your customer can get as much information as possible. Additionally, omnichannel customer service will instantly answer all your prospects' inquiries about your product. It is easier to convert them into sales.
Industries Using Customer Care Outsourcing
If you are still not sure whether you need to outsource your start-up business, here are some of the usual industries offshoring:
These sectors usually need customer service. However, since they are a start-up business and can't create an in-house team, they rely on BPO companies. It is far more affordable and more convenient. You can focus on more pressing matters like business development and possible expansion.
Customer Support Outsourcing for SMEs in the Philippines
Your customers deserve the best customer service available. If you are an SME owner looking for customer service outsourcing, try Magellan Solutions. 
We have 17+ years of BPO experience with more than 100 clients worldwide. Our mission is to help SMEs to grow their business. We have a total force of Implementation Managers to assist you with your development. 
They can help you set up your key performance indicators (KPIs). KPIs will help you monitor the progress of your business with us.
We also offer guaranteed flexible pricing options based. Magellan Solutions understands that start-up businesses need limited funds for outsourcing services.
Our security is also world-class because of different standard certifications. Magellan Solutions also has an ISO/IEC 27001:2013 Certification. It ensures your company's sensitive data is safe in our system. Our expert team provides security measures against phishing and data breaches.
Contact us today and get a free 60-minute business consultation. Please fill out the contact form below.
TALK TO US!
Contact us today for more information.