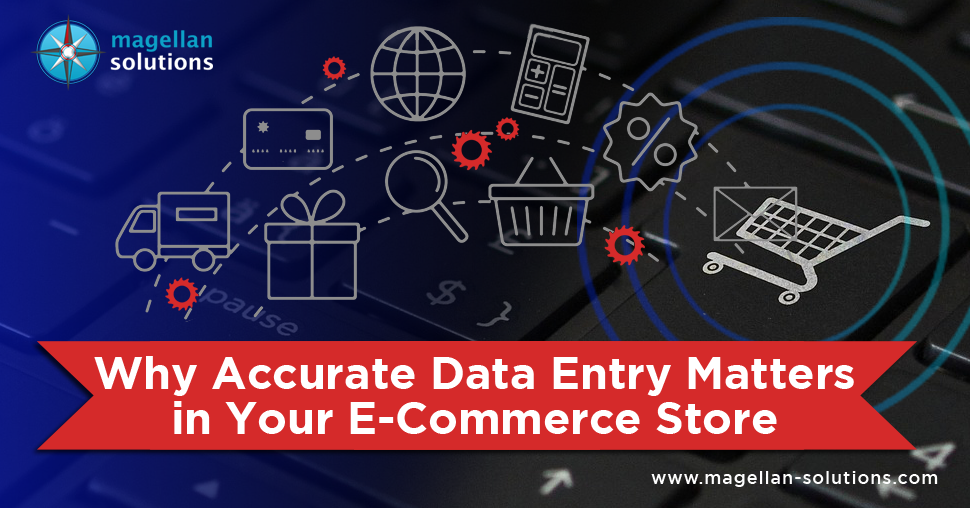 Why Accurate Data Entry Matters in Your eCommerce Store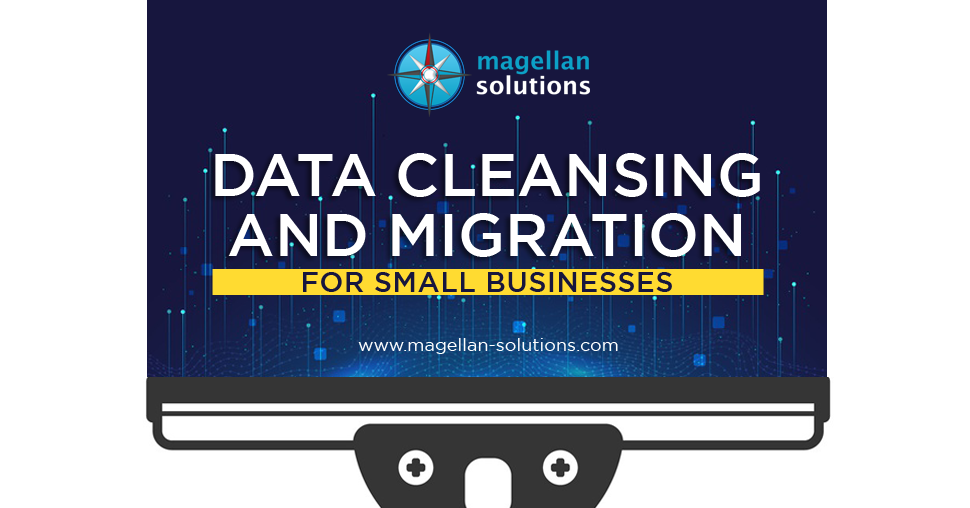 Data Cleansing and Migration For Small Businesses
The healthcare industry is essential in our society, especially amid the COVID-19 pandemic. However, healthcare is still a business industry at its core, and data is a valuable asset in every business. Moreover, data management in healthcare is, perhaps, even more critical than in any other industry.
What is data management?
Data management is the process of gathering, storing, and organizing data relevant to a business. An effective data management system ensures that the organization's database only contains high-quality information. No records are duplicated, outdated, erroneous, or inaccurate. In turn, this data influences business decisions, plans, and strategies.
The data management process consists of different types of operations. It involves data entry, processing, mining, verification, and cleansing. Data management can be performed by employees within an organization or outsourced to a third-party service provider.
Data management in healthcare is handling information in a healthcare business or organization. Healthcare professionals directly deal with the lives of people. They also receive a constant and voluminous influx of information, such as patients' records, treatments, and medications. Healthcare organizations need to handle data efficiently and accurately to cope with this.
Healthcare data management is concerned with keeping health information organized and accurate. The information can be pulled from a wide variety of sources. The healthcare data management process will then store, protect, and analyze that data for the organization's benefit.
Why Does Healthcare Need Data Management?
Data management is critical in the healthcare industry. It is necessary to create a comprehensive database containing all relevant information about the organization and its patients and to protect them from unauthorized access.
Healthcare data management helps your system to develop a clearer view of patients. An efficient healthcare data management system improves your services and patient relations. It paves the way for better communication, personalized treatments, and enhanced health outcomes.
What are the benefits of healthcare data management?
Data management has plenty of benefits for businesses of all natures. Good data management in healthcare businesses, in particular, provides the following benefits:
Develop a well-rounded perspective of patients, consumers, and households to create personalized and effective interactions.

Integrate and organize relevant information from all sources for better accessibility.

Keep up with current health trends and predict upcoming trends.

Access data insights that positively inform your business decisions.

Understand the activities of healthcare providers so you can align them with organizational goals.

Protect your system from data damage or losses.
These are only some benefits of employing effective data management in healthcare. More benefits can be added to those listed above, depending on whether you outsource data management or in-house.
Is outsourcing better than in-house healthcare data management?
Like any business process, outsourcing and in-house data management have pros and cons. You need to choose wisely between these two processes to make the most of healthcare data management.
In-house 
In-house healthcare data management means that your database management happens within your organization. Data management tasks can be delegated to your current staff, or you can hire new employees.
Pros:
Complete control of the data management system.

Close monitoring of the data management process.

There is no need to share sensitive information with a third party.
Cons:
Additional tasks for current employees will reduce their focus on their primary roles.

Hiring new employees entails spending on recruitment and mandatory premiums.

Data management training requires time, effort, and money.

You need to acquire data management tools and equipment.

Additional infrastructure to accommodate new employees and equipment may be necessary.

A general increase in the organization's workload.
Outsourcing 
You will entrust your data management process to a third-party service provider here. You can outsource the entire data management system, or you can outsource specific data management tasks only.
Pros:
Cost-effective workforce expansion. You do not need to spend much on recruitment, training, and additional tools and infrastructure.

Access to expert talents in data management.

Easy development and access to database backup.

Reduced in-house workload, allowing you to focus on core activities.

Cut labor costs by

up to 70%

.

This is an

ideal strategy

during challenging economic times, such as the pandemic and recession.
Cons:
Little control and monitoring of the data management process.

Sharing sensitive information with a third party can lead to security risks.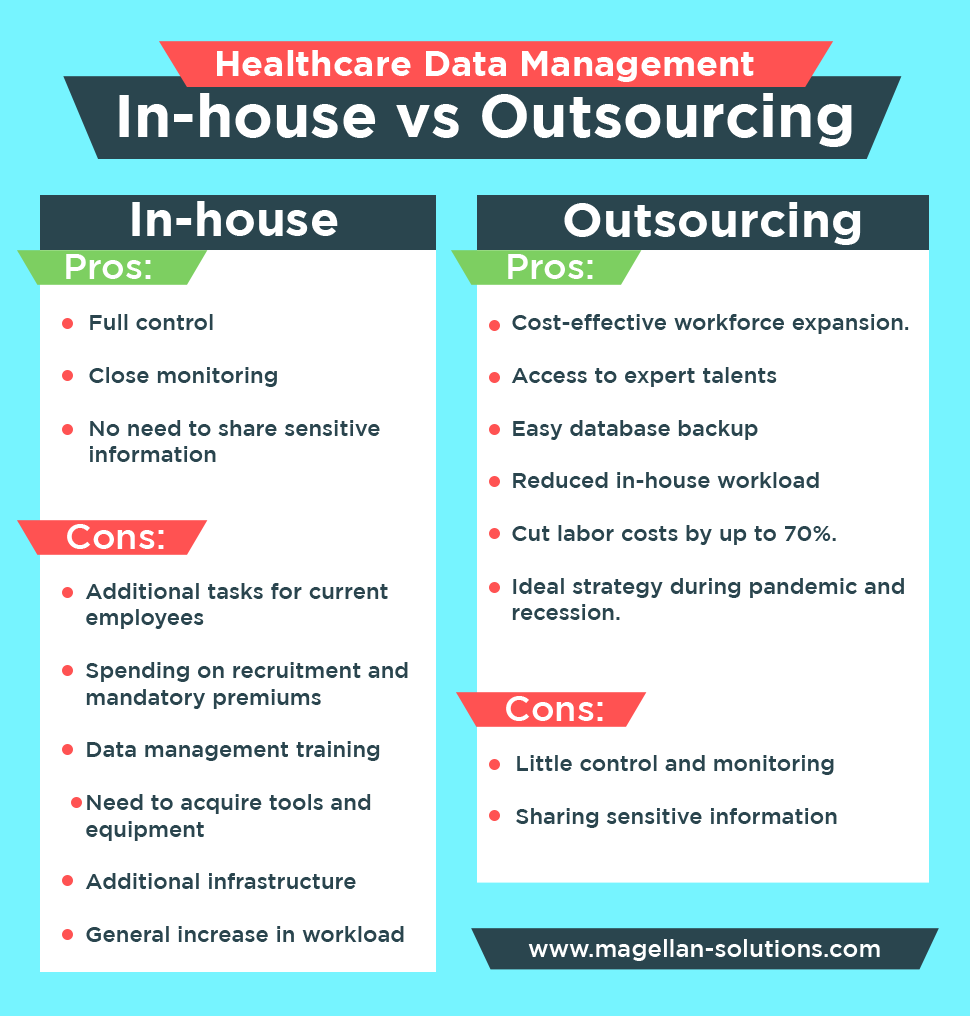 You also need to consider your organization's size and structure. You need a sizable system with plenty of resources for in-house data management. On the other hand, outsourcing is the better choice for smaller organizations.
It is also worth noting that outsourcing risks can be addressed by choosing a trustworthy outsourcing partner.
How do you choose a reliable data management service provider?
Many data management outsourcing companies are in the business process outsourcing (BPO) industry. However, not all of them are a good fit for your organization. Some of them may mishandle your data, as well. To guide you in selecting a reliable service provider, here are some points to consider:
Extensive experience:

A service provider with more years of industry experience is often the better choice. They would have more knowledge of the ins and outs of data management and know-how to overcome challenges effectively.
Employee training:

Your service provider's staff will handle your data, so you should ensure they are adequately trained and equipped. 
Meets industry standards: see if the company adheres to industry standards. ISO and HIPAA certifications guarantee that your data is safe with them.
Value for money:

Choose a service provider that offers flexible rates without tuning down the quality of their service.
A healthcare data management partner you can trust
Magellan Solutions is a BPO company based in the Philippines. We have been in the industry for over 15 years, providing healthcare systems with secure and high-quality services. We offer healthcare data management services, as well as data mining, cleansing, processing, verification, and entry.
Our data management staff are highly trained and well-equipped to handle healthcare databases. Our company is ISO and HIPAA-certified, so we can guarantee that your information is safe with us. With Magellan Solutions, you can get high-quality services at flexible and competitive rates.
Would you like to learn more about our healthcare data management service? Contact us today!
TALK TO US!
Contact us today for more information.