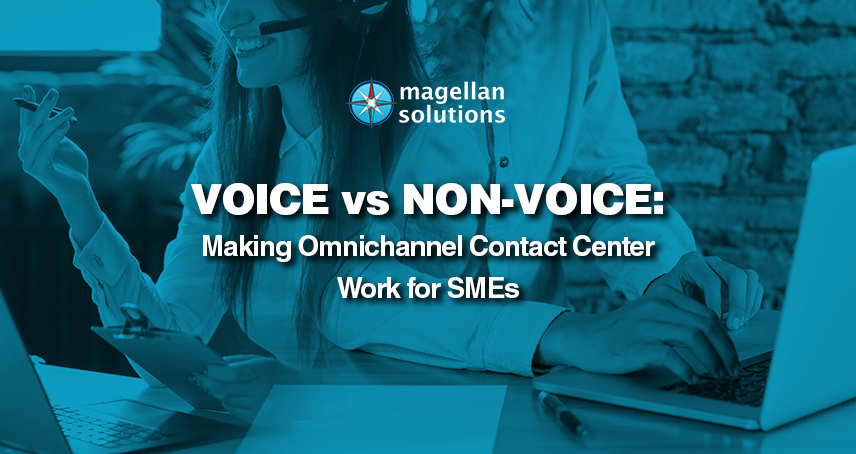 Voice vs Non-Voice: Omnichannel Contact Center for SMEs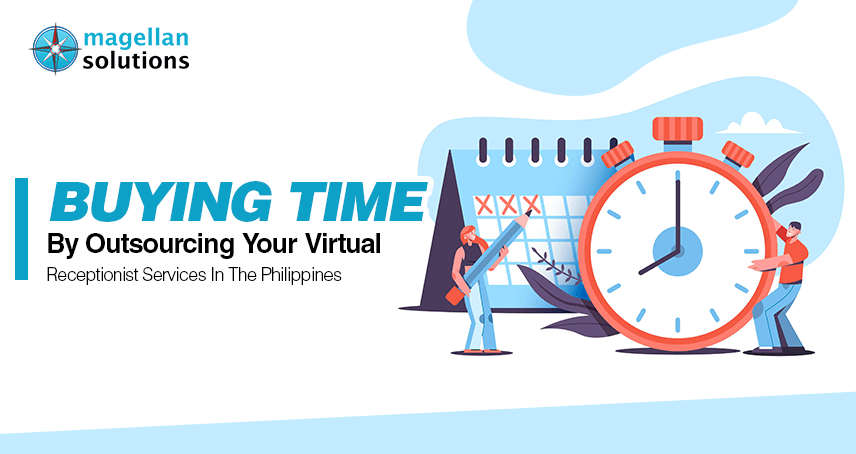 Buying Time By Outsourcing Your Virtual Receptionist Services In The Philippines
With our growing dependence on Information Technology, data is also becoming more and more valuable. As a modern-day entrepreneur, you have to learn how to utilize data to your best interests, and how to safeguard it against possible risks. Maximizing and protecting your business information are only some of the benefits of data management.
What is data management?
Data management is a business process that encompasses several operations. It is concerned with gathering, storing, organizing and maintaining information that is relevant to an organization. Data management is vital in setting up efficient IT systems for your business applications. Through data management, you gain easy access to effective data that would influence your business decisions, strategy and planning.
Some of the functions  involved in data management are:
Data mining

Data conversion

Data processing

Data verification

Data visualization
Why is data management important?
Data management is crucial in minimizing business risks and maximizing business growth in every business that deals with digital information. The data you gather influences your business and the moves you will make. Poorly managed data would lead to poor business decisions and even result in costly losses.
Data management also matters in regulatory compliance requirements. Around the world, lawmakers and governing bodies are implementing laws that aim to regulate cyber information. Among these are data protection and privacy laws that apply to businesses. With data management, you can ensure compliance with existing laws and make further adjustments in case of amendments.
The benefits of data management
Aside from its function and vital role in organizational growth, data management also offers the following benefits:
Minimizes business errors
Some data may be necessary or relevant to your business but are not worth using and are potentially harmful. This kind of data is often referred to as "bad data." Also called "dirty data", insufficient data is inaccurate, misleading, or erroneous information. It can also be data that resulted from a lack of general formatting or duplication. Using insufficient data often causes severe damage to the business.
Effective data management prevents bad data from entering your system. If bad data still gets through, your data management system also reduces and may even eradicate the damage to your business.
Improves work efficiency
Data management goes a long way in improving your organizational workflow. If your data is managed, updated, and organized, it becomes more accessible to the entire organization. Well-managed data also frees up your staff's valuable time and resources, allowing them to focus more on your core activities.
Easier skill sharing
Sharing skills also requires sharing information. With data management, sharing beneficial skills with your staff becomes easier. Sharing skills with external stakeholders will also be more effective. All of these significantly contribute to developing a highly competent and healthy organization.
Enforces brand quality
Data management also plays a massive role in improving and maintaining the quality of your brand. Through effective data management, you can guarantee that the data you provide to external audiences is consistent and reliable. Your audience can trust your brand more, ultimately improving your image.
Easier data backup
Mismanaged data is easily lost. Data management can help you assemble a centralized source to create a backup or even several backups. A backup for your business data is paramount in disaster management and business continuity.
Better customer experience
Data management helps in customer relations management. In particular, it plays a significant role in handling customer concerns and queries. Here, your customers' data is highly organized and accessible. So you can effectively keep track of each customer journey.
Data management also keeps customer information up-to-date. This will help improve customer engagement and create a personalized customer experience.
How can you implement effective data management in a small business?
Creating an efficient data management process in a small organization may seem daunting. However, it is not as difficult as one might think.
One way of doing this is by handling data management in-house. You can assign your staff to cover the various data management functions for this. However, this could make their workload significantly heavier. Giving data management tasks to your current employees may also reduce their time and focus on doing more critical tasks.
You can also hire new employees for data management jobs. Remember that the recruitment, onboarding, and training costs may be too expensive for a small business. This would also require you to provide new employees with mandatory premiums, workspace, and equipment.
Outsourcing data management services is a cost-effective option. Here, your in-house staff can keep focusing on vital business operations. Outsourcing also expands your workforce without all the expenses of hiring new employees. You can outsource data management by hiring freelancers or partnering with a service provider.
Is it a good idea to outsource data management?
Outsourcing your data management to a third-party service provider is ideal for small businesses. Through a data management service provider, you will have data management experts to handle every step of the data management process. They know and utilize the best practices when it comes to data management.
Outsourcing, in general, also supports the success of small businesses. Outsourcing companies efficiently handle the non-core operations of your business. So you can focus on organizational expansion and improving your products and services. 
Outsourcing can help you avoid business risks, as well. If a disaster strikes your area, for one, your outsourcing partner can still carry on with the job. This is especially strategic during challenging economic times like the COVID-19 pandemic.
However, it is understandable if you are concerned about the safety of your data. Therefore, you must ensure your service provider is safe and reliable. Check is they comply with international industry standards on data privacy. For one, you may want to see if a service provider is ISO certified.
Reliable data management service provider
Magellan Solutions is a BPO company with over 15 years of industry experience. We offer data management services, including data entry, mining, cleansing, processing, and verification.
When you partner with us, you will get the services of highly skilled and well-equipped data management experts. We ensure our staff is up-to-date with the latest trends and innovations. Our company complies with ISO and HIPAA standards, so your sensitive business data is safe with us. 
At Magellan Solutions, we want to be part of the growth of small businesses. So, we offer our services at flexible and competitive prices. All, without sacrificing the quality of our data management service.
Would you like to learn more about our business? Contact us today!
TALK TO US!
Contact us today for more information.