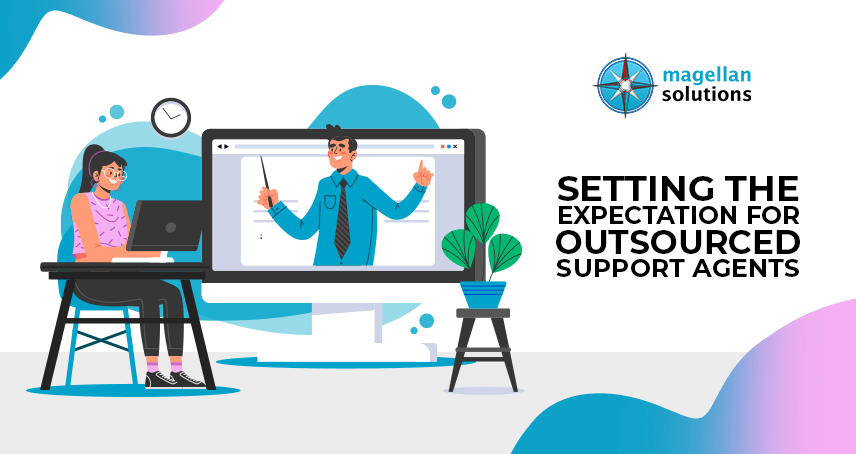 What to expect with your
outsourced support team
The outsourced customer care services are witnessing steady growth. It is being expected to surpass USD 110 billion by 2024. This was being reported by the Global Market Insights, Inc.

Omni-channel retailing has become a growing trend. Businesses get to mark their presence across many channels:
Chat

Voice

Web

Social media
A deeper look into the
outsourced 24 7 support
services
These channels empower the users and boost their confidence through customer service. 
Chat
Voice
Lead generation's purpose  is to develop sales through found clients. Clients who are most likely to buy services or products.

Trained agents persuade to close deals via phone call. Sales in telemarketing may also be "telesales" or "inside sales."

Inbound call is being based on inquiries about the products and services offered. Often pertained to as a "warm" call, customers initiate as first contact with the company. It enables customers to inquire during a time that best suits their interest.
Outbound or "cold" calls raise awareness about your products to targeted audiences. Calls are between the agent and prospects you've never been in touch with. These unsolicited calls convince customers to make a purchase.
Web
Data entry work includes all kinds of data entered as a digital format. This is from the source file which can be either in paper form or any other medium.
Social media
What to expect from
customer support services companies
in Manila
Businesses face challenges due to the lack of expertise. As a result, they focus on choosing a partner with extensive experience in the industry. 
Factors that you think may hinder the outsourced customer care services:
Language barriers

Currency exchanges 

International laws
We counter all this with:
Multilingual speaking agents
The Philippines has the top spot for business English skills. This is according to GlobalEnglish Corporation. This is because at least 90% are English speakers in the country. It has become a great advantage in the Philippine outsourcing industry. There are also many Filipinos who speak other spoken languages in the world.
Cutting operations cost
Cutting costs is one of the most common attractions. This is one of the many reasons why industries decide on offshoring their operations. The pricing for staffing offshore is also cheaper. This is in comparison to business process outsourcing.
Government support
The government has been an integral part of the BPO success in the country. It has backed the industry up for over 25 years already.
Looking for an outsourcing location? Do you need up-to-date technology and a rich talent base? The Philippines could be on your top list!
Fill out the form below to get a free 60-minute consultation.
TALK TO US!
Contact us today for more information.