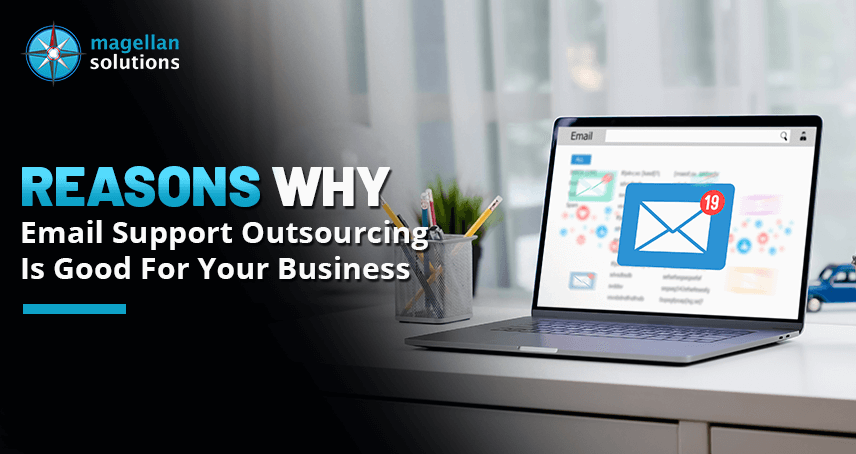 Reasons Why Email Support Outsourcing Is Good For Your Business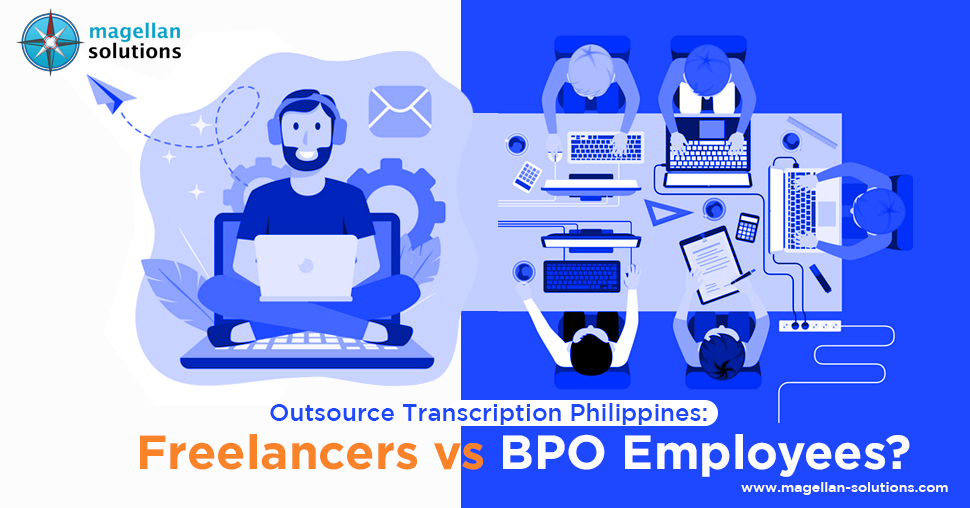 Why Get a Transcription BPO?
Accounts Receivable Services Can Help Your Business to Get 47% Credit Sales Paid On-time 
93% of businesses suffer from late payments from customers. Accounts receivable services can optimize the slow conversion of receivables into cash or working capital. While most companies have formal AR policies, poor execution contributes to slow transformation. This is especially true for accounts receivable aging reports. 
15 Industries Where
Accounts Receivable Outsourcing
Can Help
A survey found that many businesses across industries suffer from slow conversion of accounts receivable into cash or working capital. These are the following:
| | | | | | |
| --- | --- | --- | --- | --- | --- |
| Industry | % Paying Current | Up to 30 Days Late | 30-60 Days Late | 60-90 Days Late | 91+ Days Late |
| Miscellaneous Publishing | 28% | 8% | 3% | 3% | 58% |
| Nonresidential Construction | 35% | 11% | 8% | 8% | 39% |
| Construction for General Contractors & Operative Builders | 35% | 11% | 8% | 7% | 38% |
| Passenger Car Rental | 43% | 15% | 8% | 5% | 30% |
| Retail Home and Auto Supplies | 52% | 3% | 14% | 9% | 23% |
| Wholesale Packaged Frozen Goods | 63% | 13% | 2% | 1% | 22% |
| Automotive Dealers and Gasoline Service Stations | 57% | 4% | 12% | 8% | 20% |
| Wholesale Medical and Hospital Equipment | 55% | 1% | 17% | 9% | 19% |
| Oil and Gas Extraction | 40% | 24% | 11% | 7% | 18% |
| Equipment Rental and Leasing | 46% | 13% | 13% | 11% | 17% |
| Manufacturing for Environmental Controls | 48% | 22% | 9% | 5% | 17% |
| Manufacturing for Hoist, Cranes, Monorails | 51% | 15% | 15% | 3% | 16% |
| Retail Furniture | 48% | 22% | 9% | 5% | 15% |
| Manufacturing for Sheet and Metal Work | 76% | 7% | 1% | 1% | 15% |
| Manufacturing for Signs/Advertising Specialties | 48% | 23% | 9% | 5% | 15% |
A weak accounts receivable policy hurts a business's cash flow. It is a fact that for every late payment, companies write off 1.5% of their receivables as bad debt. Imagine the loss it can incur over time if this is a typical scenario in your business ledger.
Reasons that Lead to Bad Debt of Accounts Receivables 
Financial management is a core part of your business. However, problems arise when one of its complementary processes does not function well. In this case, proper focus on accounts receivable policies. 
These arise when you fail in the following:
Establishment of a strict process to follow up on customers when payments are past due

It gives sales representatives the freedom to override credit limits and end up incurring losses from lousy credit risks

Lack of appropriate training for staff on how to deal with late paying customers

Insufficient attention to checking and verify the accuracy of the bills, invoices, or credit terms

Incorrect cash payments allocation failing to identify which payments are outstanding
It would be best if you noted the failure to provide the necessary focus on AR policies. This can hurt your business in the long run. Without proper countermeasures, you may find your business in the slump soon.
Your financial department may seem to be working well on the surface. But little did you know, they may have swamped up to go after clients with outstanding debt to your business. 
Making follow-ups and proper reporting is tedious for your local finance team. Another factor to consider is establishing the necessary protocols when you should send reminders to your clients to pay on time. 
As well as the software and infrastructure to do all these tasks. Most of the time, you do not have the resources to do so. This is where accounts receivable management services can help you.
How
Accounts Receivable Outsourcing
Can Help Your Cash Flow
Most businesses listed above can outsource receivable services to leading BPO companies in the Philippines. Tons of accounts receivable services providers offer end-to-end financial solutions. 
For persisting late payments, accounts receivable aging report services help augment RA conversion into working capital. 
Your accounts receivable solutions provider can list each client's outstanding balance. Depending on your requirements, they may send email follow-ups or call your clients that went past due. 
This is an efficient system to ensure your clients are reminded on time. Customer accounts reconciliation is also an excellent process to outsource. You can ensure that clients who pay on time are correctly accounted for. 
While clients that are often the cause of late payments are also recorded for your outsourced AR team to send follow up to. 
All this financial information is uploaded to a database you can access whenever, wherever. The secured database also gives you a bird's eye view of y, our AR, such as past due for 30 days, 60 days, 90 days, or 120+ days. 
You can also track the status of each client if your outsourced team duly sends the needed reminders. You can decide the following action for delinquent customers through these timely updates. 
Process Involved in AR Services
SMEs and startups are in an excellent position to outsource these specific services. Here you can get the services you need within the duration you most need them. Your outsourced AR team can do the following to help augment your financial management.
1. Establishment of Credit Practices
These BPO companies have the best practices and experience to create these services. Depending on your requirements, they can make a credit application process that will suit your business. 
Here you can add the terms and conditions for credit deals that conforms to Federal laws using a loan. Prerequisites and commitments of the customer are correctly defined for awareness of payment delinquency. 
You can also use these documents to ensure you can go after customers who do not pay on time within the due date.
An established credit practice also helps your sales representatives whether they can adjust the credit limits of the clients or not. 
2. Invoicing and Billing For Customers
A receipt comprises data such as the expense of the item or service rendered. As well as details of the same and the payment date. Each invoice has its unique number. Customers may get their invoices through physical or electronic copies.
Business prefers soft copies as these are cost-effective, convenient, and easy retrieval. Your outsourced AR team possesses the proper tools and staff to help streamline this specific process.
This way, your local finance team can obtain proper information quickly. This is also helpful for your tax time and audit processes, as data is in the same place. 
Accounting Software Outsourced AR Team Commonly Use: 
QuickBooks

Sage

CheckMark

MultiLedger

MYOB
You don't have to concern yourself with training, as these virtual teams are adept at using this software. This assures you of efficient service delivery.
3. Monitor Account Receivable
Tracking of accounts receivable is often time-consuming. Your AR specialist can scrutinize and verify a customer's payment deposit, put it into the AR system, and allocate an invoice. 
AR specialists can also reconcile the AR ledger to ensure each payment is correctly accounted for. This information is then used to release monthly statements to your customers. Which also gives your customer information on the remaining balance. 
Timely issuance of customer monthly statements gives your client the impression that you are on top of everything. It also provides them with relevant information, such as due dates. This way, they are not bombarded with reminders and can strategically pay you before due dates. 
A properly reconciled AR ledger is essential for your overall accounting processes to balance your books. This way, your local finance team can identify what needs improvement regarding accounting.
It also allows you to identify which part of your accounting processes is ineffective and needs improvements. You can get an accurate overview of your financial status for your business projection. 
Imagine a healthy working capital that you can invest to enhance your products or services. 
When Should You
Outsource Receivable Services
Outsourcing financial-related matters may be intimidating for some. Imagine the information you have to provide to these offshore companies. 
However, outsourcing your AR aging reporting and customer accounts reconciliation to experts is far more advantageous to pass up. 
If you are suffering from writing off receivables as bad debts and a good portion of your credit sales are paid late, maybe it is time to outsource your AR processes. 
What Should You Look For
Accounts Receivable Management Services
Provider
There are various reasons why outsourcing AR services is a good business strategy for you. These are the following:
Secured Processes
A security breach is one of the main reasons why businesses veer away from outsourcing. However, it would be best to recognize that the BPO global market is thriving. That is why strict protocols regarding ISMS are standard in this market. 
Outsourcing companies are adept at securely accessing, storing, and legally complying with the confidential information breach. ISO 27001, or the ISMS, is integral to these BPO companies. 
Thus you are assured they can protect your data at all times. They also invest in training, firewalls, monitoring, encryption, and physical security like proximity cards. These protocols are in place to ensure your data and information remain safe. 
Solves More Problems
Outsourcing can offer the necessary support and scalability for your financial matters. Choosing the right partner is a virtual extension of your local finance team. Here, they can work from an in-house system that provides real-time updates.
They can work simultaneously with your in-house team. This diminishes the disconnect as they access the same database and work on the same information. 
Your in-house team can now focus on your financial department's more complex and analytical side. At the same time, your outsourced AR specialists work on tedious processes at a faster turnaround time.
An Ally For Your Business
A good outsourcing partner can work on your policies and business framework. This is a collaborator that you share the goals with. Achieve a healthy cash flow. 
They can work within your structure, such as payment methods, security standards, payment timelines, and the process for overdue accounts. Or they can create strategies that will suit your needs that your in-house finance team can work with. 
Always remember that in outsourcing, you have the final say. 
Magellan Solutions Can Provide Your Needed
Accounts Receivable Solutions
Our 18 years of industry experience provide us with the necessary wisdom and technology to deliver the best accounts receivable services. We focus our solutions on SMEs who want to streamline their AR processes.
Here are Magellan Solutions; our business development managers can customize your needed  AR solutions for your healthy cash flow.
Our staff possess the right amount of accounting and financial management experience. As well as the educational background to understand your pain points to solve them efficiently. 
They also use the latest and innovative accounting software to ensure their services are at top speed. 
Data and information security is also our top priority. We are ISO 27001-certified, GDPR, and HIPAA-compliant. We pledge to assure you that we are a legitimate ally for your business.
Contact us today and let us create fitting accounts receivable solutions for your business. Fill up the form below!
TALK TO US!
Contact us today for more information.