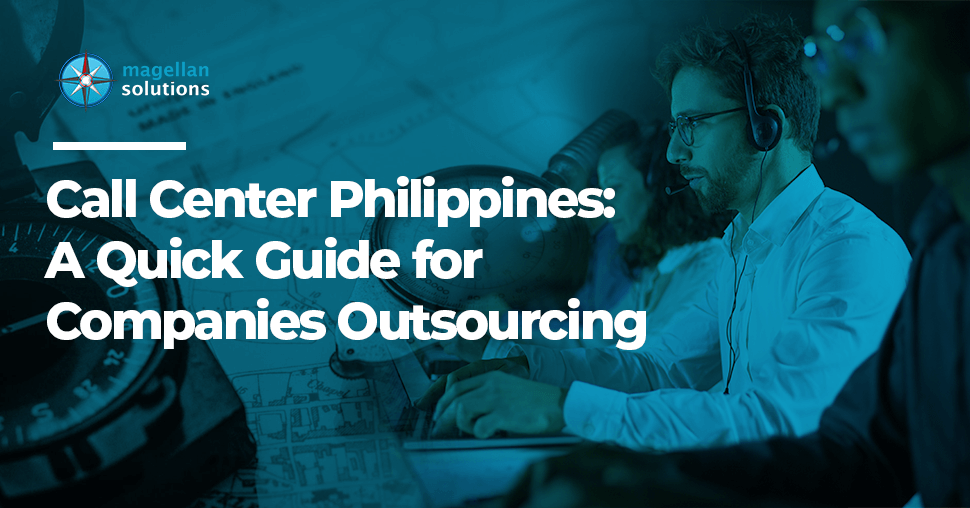 Call Center Philippines: A Quick Guide for Companies Outsourcing
The Philippines is the Call Center Capital of the World. The country has become a leading offshore destination for different services. Being the hotspot for companies outsourcing means having a high number of clients. There are over 800 companies outsourcing in the Philippines.
The Philippines BPO industry commends for its quality service at an affordable price. The cost of living is also lower compared to Western countries.
Unlike its competitors, there are different types of call center services they can offer. Aside from that, Filipino contact center agents are experts in all fields of BPO. They can work from customer service to the IT department.
Call Center Services Philippines: What Do They Offer?
As stated, the Philippines contact center provides a lot of services for its clients. Here are some of it:
Customer Service
One of the best assets of the Philippines call centers is their customer support. They have one of the best English speakers in the world. Besides that, Filipinos are familiar with the Western culture.
Information Technology
Though India is the IT hotspot for foreign firms, the Philippines competes with them. According to the Commission on Higher Education, there are almost 80,000 Filipino IT graduates yearly. They can assist you with your website and application development.
Sales and Lead Generation
Being good in customer service is a useful tool in persuading customers in sales. This is another service where Filipinos are good at. Customers find it comfortable to speak with people that can understand them. In addition to that, they trust agents that are friendly.
Back-Office Services
Philippines BPO can also assist you with your admin works. In fact, Filipinos are very organized and good with computer tasks. From HR duty to payroll, you can trust that everything will run smoothly. Meanwhile, you can on the company's development.
Characteristics of Filipino Call Center Agents
The Philippines BPO industry is one of the best in the world. Aside from that, they also have world-class call center agents. They have almost 1.1 million call center agents and an additional 70,000 by 2022.
Here are some of the reasons why corporations trust the call center industry in the Philippines:
High Literacy Rate
Philippines Statistics Authorit y recorded a 95.6% literacy rate for Filipinos. Besides that, the Philippines produce around 500,000 graduates yearly. This means that businesses outsourcing have a higher chance to get skilled professionals.
Excellent English Speaking Skills
Filipinos are some of the best English speakers in Asia. Because of this, it is easy for them to interact with your customers. English is the second main language in the Philippines. Most universities and colleges used English in teaching academics.
Filipinos Hospitality
Aside from the world-class skills, the Filipinos are also famous for their culture. Furthermore, being hospitable is a great characteristic for every industry. In fact, this trait is evident with Filipinos working as OFWs. Imagine how can it boost your customer service if you have an accommodating agent?
Connection with Several Culture
Filipinos connection with the Western culture goes back to when Spain colonized them. After that, the Americans introduces their way of living to Filipino too. Because of this, they can relate to your customers' concerns.
Philippines Call Center Costs
Unlike its competitors, the Philippines call center industry has low call center prices. The hourly rate for Filipino BPO is $8-$10. On the contrary, the minimum hourly rate for a Western call center agents is $22.
The Philippine BPO has the lowest outsourcing cost. You can get the best service for an affordable price. If you are planning to expand your business, then outsourcing in the Philippines can be a smart move.
Magellan Solutions is a leading BPO company in the Philippines for SMEs. We offer services that will help with your growth from inbound calls to outbound calls. Contact us today and get a free 60-minute consultation. Please fill up the contact us form now!
TALK TO US!
Contact us today for more information.