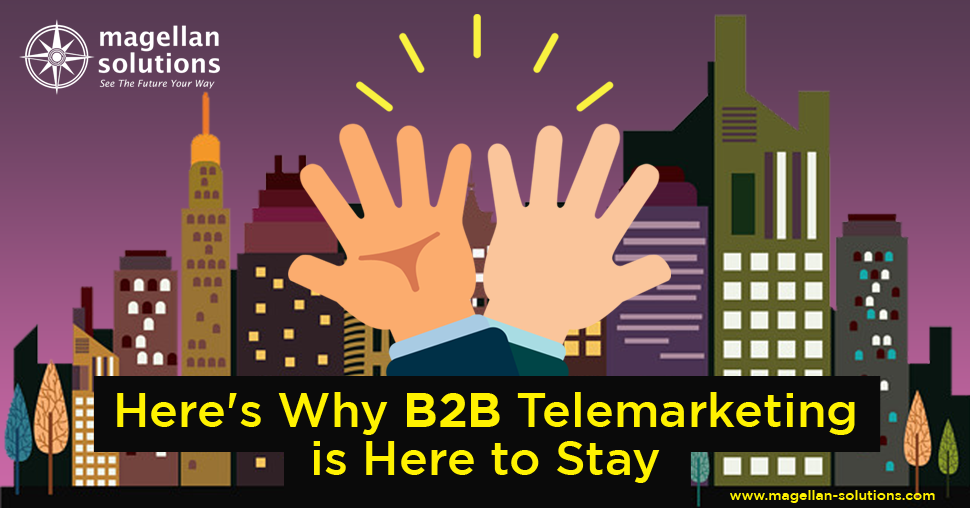 B2B telemarketing is one of the most effective methods of generating leads. Why? Because it generates trust by leveraging the power of phone calls in building personal connections.
As you know, business-to-business transactions are more challenging. Clients tend to do more research than their B2C counterparts. Their journey along the sales funnel takes longer because of the crucial decisions they have to make. The market size can also be relatively small.
Every smart entrepreneur would want to know first the benefits and risks of subcontracting their services or purchasing several units of office assets. Everything should contribute to the growth of the organization. Gains have to be higher than losses. B2B telemarketing helps you address these concerns and give your prospects more confidence with the product or service you are offering.
What is B2B Telemarketing vs. B2C Telemarketing?
B2B telemarketing refers to the activity of calling another business to sell or establish a relationship. It comes in two forms: outbound and inbound.
Outbound telemarketing takes place when telemarketers contact another company, usually in the form of cold calling, to offer solutions for their pain points. On the other hand, inbound telemarketing is used for receiving calls from potential customers who came in as a result of the advertising and marketing efforts. While the telephone is the common communication channel for telemarketing, some telemarketers also utilize email to get the best results.
B2B Telemarketing differs from B2C telemarketing because it caters to other businesses instead of consumers. While B2C focuses on products, B2B gives more emphasis on relationships due to its limited audience.
Through telemarketing, businesses can generate leads, increase brand awareness, effectively deliver a message, gather immediate feedback, build rapport, conduct market research, and guide the prospect into the next step of the relationship.
B2B Telemarketing Services
Lead generation.

Used to

attract prospects and build awareness

among the target market. A quality lead list is essential to the sales team because it enables them to connect with prospects who have a high likelihood of converting into customers.

Inbound sales support.

A personalized and helpful service

that aims to address the needs, challenges, goals, and interests of buyers. The goal of this service is to guide the callers through the decision-making process and offer solutions for their concerns.

Sales follow-up.

This is to get updates from past prospects who did not purchase during the last call but have shown interest over the product or service.

Event telemarketing.

Used to increase the number of attendees by asking the target audience questions and confirming their intention to attend an event. Telemarketers highlight the agenda and benefits of attending the event to encourage prospects to register. 

Account profiling.

A service for understanding and gathering information to design an effective sales strategy.

Lead nurturing.

It aims to develop relationships with buyers by focusing on their needs and providing relevant information that can guide them through their buyer's journey. To succeed in lead nurturing, businesses should offer value instead of pushing through sales.

Sales appointment setting.

Call potential clients to

schedule an appointment

with the sales team.
Other B2B Telemarketing services include
Call center consulting

Lead qualification services

Outbound campaign support

Win-loss analysis

Global account management

Response management

Database building

Sales call and email cadence management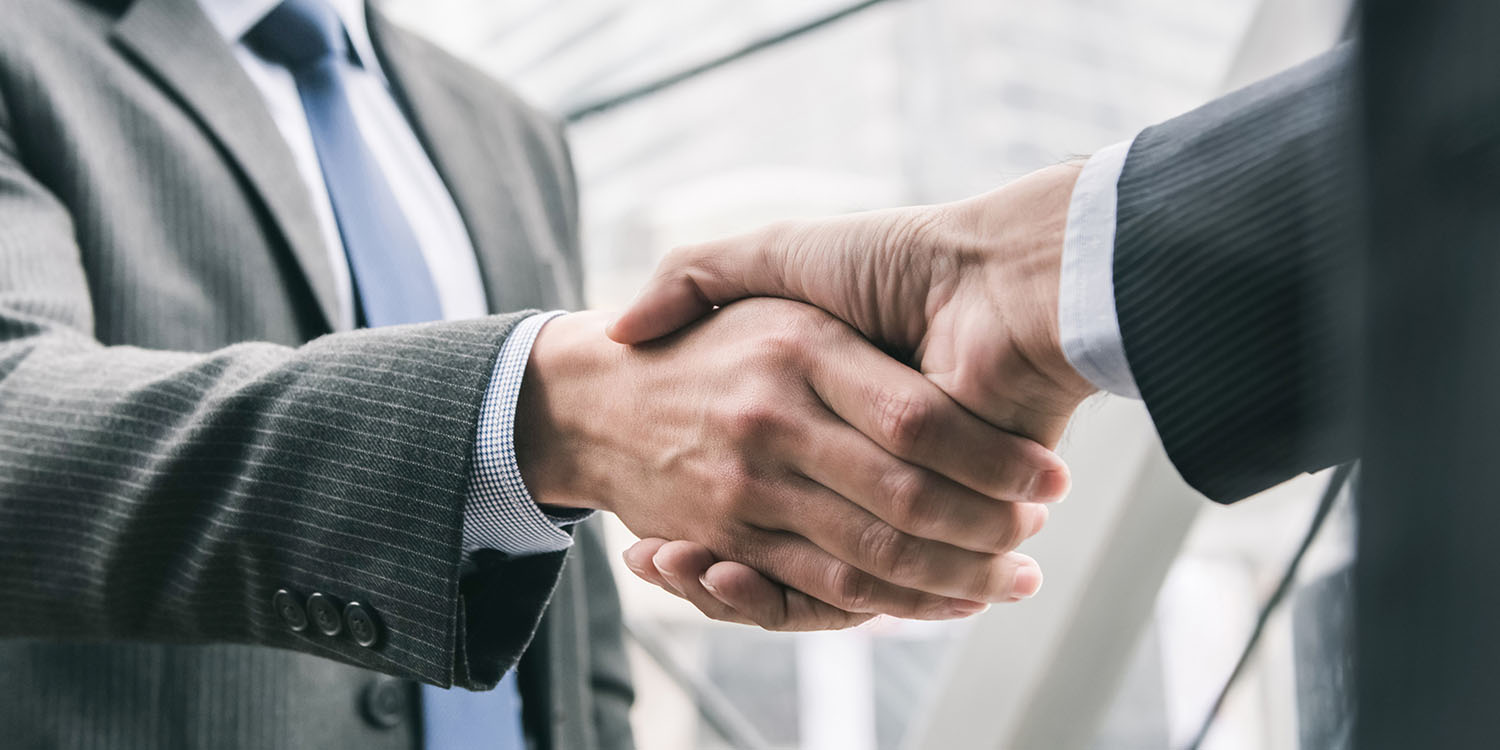 B2B telemarketing works for several reasons:
Human factor
The most successful relationships, be it in business or day-to-day life, are personal. As consumers, we only trust brands that are familiar to us. The same goes for business stakeholders who would invest a huge sum of money for a product or service.
Telemarketing, using the telephone as a direct way of reaching out, is a good way to build human connections and generate trust. It is a channel wherein prospects can raise concerns and get immediate answers. Unlike a company's website or advertisement, telemarketing is not limited to technical descriptions. Instead, it goes beyond what real benefits of the product or service to a specific organization.
Emotional influences
B2B buyers are human beings influenced by emotional, social, and objective factors. Experienced telemarketers are capable of addressing all these, especially the emotional aspect. This ability unlocks the understanding and relationship with the buyers, making them more open to the product or service being offered.
Relationship-based 
The focus of B2B telemarketing is on building valuable relationships. Its environment is different from the B2C setup wherein making sales to as many consumers as possible is the focus. The usual buying process in the B2B has multiple stages and involves several decision-makers. The first call rarely results in a closed deal. Instead, it is only a step to generate their interest and persuade them to proceed to the next stage. This might be sending a proposal or arranging a face-to-face meeting.
Reach the unreached
Not everyone has access to television, radio, or the internet but almost everyone has access to a telephone or mobile phone. Telemarketing is a good avenue to get the message across, especially to busy stakeholders who rarely have the time to browse advertisements.
Low cost
A telemarketing service is an effective tool for supplementing sales and marketing. It also costs cheaper than other marketing services since it doesn't require an additional budget for various projects. Its response rate is also higher because of its direct way of connecting to prospects. As long as there are skilled telemarketers and a quality lead list, it can bring tremendous results to the organization.
B2B Telemarketing Services Tips
There are various ways to make your telemarketing campaign successful. Here are some of them:
Know your goal
Determine what you want to achieve with your telemarketing campaign. Be clear about your objectives both on the macro and micro levels. This will put you on track and help you figure out the essential elements you need to make it take off successfully.
Create buyer personas
At the beginning of your campaign, it is important to create buyer personas to align all activities and strategies to the actual needs of your target buyers. When you know their concerns, it will be easier for you to build rapport and gain their trust.
Check your database
The quality of your data plays a crucial role in the success of your telemarketing campaign. Using bad data can translate into wasted effort and resources. Make sure that you have an accurate database.
Prepare a script
A well-written script guides telemarketers in answering difficult questions, remembering essential information, and maintaining consistency. The script should also give them enough room to roam around so they can deliver the message naturally.
Remain curious
When the buyer objects, ask questions instead of refuting their claims. Find out why they are having doubts about your offer. Give them enough time to speak and make sure you are listening well. It is important to know where they are coming from so you could give them proper solutions.
By remaining curious, you can show your professionalism which is crucial in a B2B setting. 
Schedule calls
Business executives have a jam-packed schedule so it's best to call them at the most appropriate time. Talk with their secretary. Explain why you are calling and ask if there's a possibility to schedule a call.
Focus on training
Training is essential even for skilled telemarketers. It keeps the knowledge and basic skills fresh. At the same time, it offers a good opportunity to teach the new telemarketers some techniques they could use to increase their conversion rates.
Test and analyze
Test and analyze the success rate of the methods you're using to find what works best in different scenarios.
Hire expert telemarketers
The success of your campaign is greatly dependent on the people in charge of it. Make sure you have talented and knowledgeable people on board to guarantee you positive results.
How to Evaluate a Telemarketing Vendor?
Entrusting your B2B telemarketing service to a third-party can save you time, money, and effort in recruiting and hiring telemarketers. But it shouldn't be done sloppily. A huge portion of its success depends on the performance and credibility of the service provider.
When you're still on the early stage of looking for a telemarketing vendor, remember these pointers to make sure you're choosing the right one for your business.
Assess your needs
Meet the key people from sales and marketing and ask about the challenges they're currently experiencing. This will help you determine the type of telemarketing service you would need to outsource and which one should remain in-house.
Interview and shortlist potential partners
Reach out to service providers who offer this service. Interview them about their experience, strategies, technology, workforce, packages, and other important information. It is also a good idea to look into their culture and work habits. This would help you decide whether they are the right vendor or not.
Request a proposal
Ask your shortlisted candidates to send you a proposal and carefully review their offer. Find out which among the companies offer the most value. Do their prices fit your budget? Does their service quality meet industry standards? Do they have the necessary information security certification in place?
Remember that the success of your telemarketing campaign lies in its execution. Don't hesitate to invest in it and make the right choices when selecting a service provider to get a positive ROI.
Ready to explore our telemarketing services? Fill out the form below to get started.
TALK TO US!
Contact us today for more information.