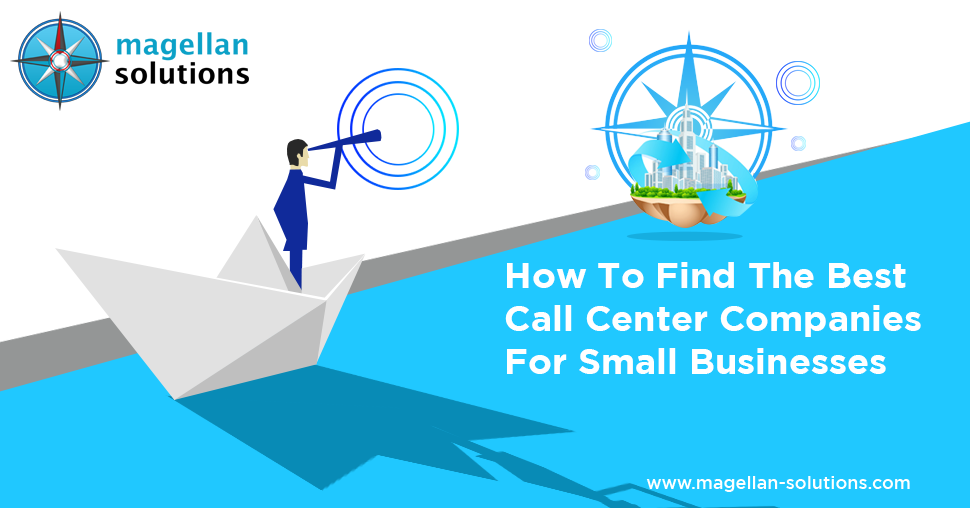 The abundance of call center companies is a good thing, as it gives business owners looking to work with these companies plenty of options to choose from. However, it also poses a challenge. Sifting through hundreds of results after a quick online search may only leave you feeling more confused about choosing a service provider.
And we have to be realistic about it. Often, services provided by top call centers cost higher than your budget. In this case, it goes against the primary reason why you're outsourcing.
Removing huge companies on the list can help you narrow down your choices to the more affordable alternatives. To save more time, it is also important to use tools and tap some people in looking for the right service provider.
For beginners and experienced business owners alike, you can begin your search in these places.
Business directories
Yes, you've read it right. Using business directories still works up to this day. The only difference? Instead of using those bulky yellow pages, you can access directories directly on your desktop. 
When searching for the best call center companies, you can be confident that those listed in business directories are legal, established, and quality providers. Directories also make it easier for you to reach potential companies because of its readily-available contact details.
Social connections
One of the best resources of information is the people who have current or previous experience in outsourcing. LinkedIn is a good example of a platform where you can gather insights from other business owners. Ask your connections for recommendations and their first-hand experience in getting a service provider.
Networking events
When attending networking events, maximize your time by getting to know like-minded entrepreneurs and business owners from the same industry. Tell them about your plan to outsource your call center. Ask for advice and recommendations. Who knows? They might even introduce you to a call center executive who is in the same event.
Online articles
Some websites regularly update their articles on the top call center companies preferred by customers. By reading these kinds of articles, you can have a glimpse of a service provider's specialization, locations, reviews, and more.
These articles have the same function as referrals, only they are posted on the web.
Many call center companies also have their own blog, where they regularly post useful articles about the business and their industry as a whole. It is typical to find an invitation to contact them at the end of every post in the form of a call-to-action (CTA) button, which usually directs you to their contact us form.
Contact us form
Contact us forms work best if you want to know more about the company. You can use it to ask for proposals or to schedule a consultation with one of its representatives. 
In most cases, you can immediately find it on the homepage.
How to Choose a Call Center Company
You can find the right fit for your business if you know exactly what you should be looking for. To get started, consider these steps:
Perform an internal analysis
Before outsourcing, have you asked yourself the real reason why you need to outsource? If not, then it is crucial to go back and assess your organization's internal environment.
Having an internal analysis such as SWOT and VRIO will let you determine your strengths, weaknesses, opportunities, threats, funding, and shared values.
When you are aware of these elements, it will be easier for you to develop strategies to address challenges along the way. It can also help you see and decide if outsourcing a call center is the best long term solution to support the growth of your business.
Additionally, an internal analysis can guide you in identifying a service provider that meets your needs, budget, and even culture.
Look into their pricing model
Look into all the available pricing models of your short-listed companies.
Fully-managed operations cost higher than the co-managed model but it also performs everything for you including the training and admin tasks. Meanwhile, the cost per call model may work best if you receive a small volume of calls per month.
There are also several factors involved in determining the cost of a call center service. Read this to know more about cost breakdown.
Don't forget to check the quality of the service being offered. Sometimes, choosing the cheapest service can do your business more harm than good.
Choose between dedicated and shared agents
Aside from the pricing model, you can also decide on the type of agents you'll need to work on your campaign.
Dedicated agents work full-time for your call center campaign. It is best to choose this type if you handle complex, unique, and detailed requests from customers that demand consistency and familiarity. It is also ideal if you receive a huge volume of calls every day.
Shared agents work not only for your business but with other businesses as well. This works best if your campaign is solely for addressing general and basic queries from customers. If your campaign only requires one or two agents, or if you receive a small volume of calls monthly, this is perfect for you. It is also more affordable than having dedicated agents which results in higher cost savings over time.
Semi-dedicated agents work for two to three campaigns, fewer than the campaigns handled by shared agents. Although they are handling other accounts, their attention is less divided. This type is more affordable than dedicated agents but costs higher than shared agents. You might want to choose this if you wish to save some money while maintaining optimal service quality. 
Evaluate the track record
Choose a company with sufficient experience and good performance in handling campaigns similar to what you're planning to outsource. 
Companies with more than 10 years in the industry can give you the assurance of an improved service.
It is also a good idea to check their processes like recruitment, training, and quality assurance. Often, the success of a call center campaign depends on these areas.
Look for information security certifications
Good call center companies comply with international information security standards to ensure the protection and confidentiality of client data.
This is especially important when your call center handles sensitive customer information.
Make sure to look for certifications such as ISO 27001, PCI DSS, and HIPAA (usually for businesses in the healthcare industry).
Technology 
Call center technology is an integral part of a service provider's day-to-day operations. Not only does it help in resolving customers' concerns quickly but it also improves the overall efficiency of call center employees.
Check with your service provider how their technology enhances customer service.
Location
Deciding where to outsource makes a lot of difference, especially when it comes to cost savings.
You can choose between onshore and offshore companies.
Onshore companies are those that operate within your geographical borders. Meaning, they are only a few miles away from where your business is. If the reason why you're outsourcing is focused on improving your core competencies, and the price isn't a big deal, then you can consider this.
Meanwhile, offshore companies are located on the other side of the world, often in Asian countries.
Asian countries, such as outsourcing in the Philippines, have a lower labor rate, making call center services more budget-friendly. Multinational companies, small businesses, startups, and even independent entrepreneurs flock in this location because of the huge cost savings they can get. Despite the lower price, the service quality is maintained at its optimal condition. Just make sure that you choose a trusted and reliable company.
Customer service and dynamic sales activity aren't only for huge corporations. Through outsourcing, even small businesses are able to provide quality customer service and sell their products more competitively.
Interested in partnering with one of the best call center companies for small businesses? Contact us now!