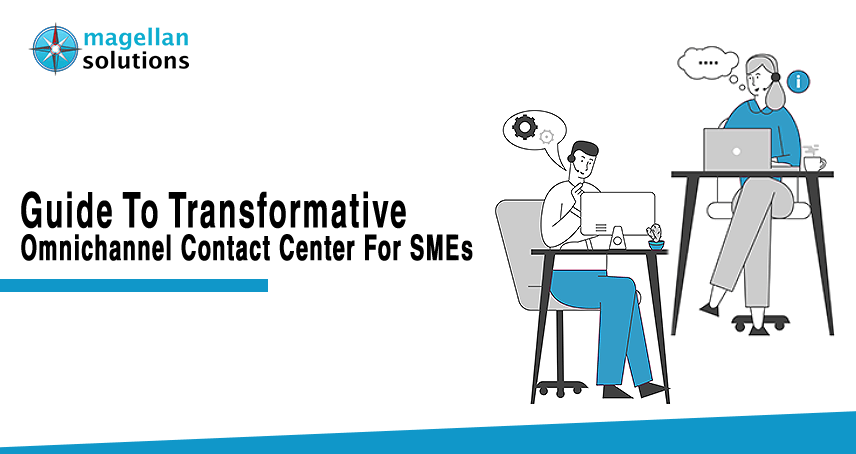 Guide To Transformative Omnichannel Contact Center For SMEs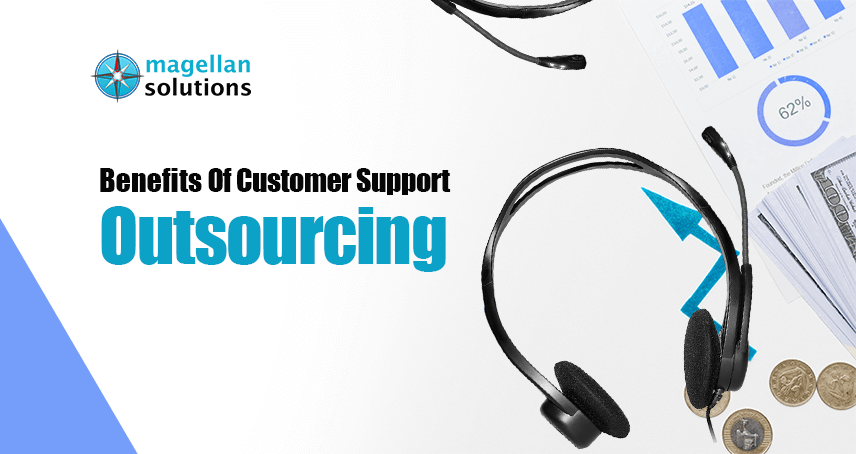 Benefits Of Customer Support Outsourcing
How much does
outsourced technical support cost
?
The cost of tech support depends on how long the repair or support takes because many pros charge per hour. But the usual would average around $70-80 per hour. 
New computer parts, cables, or software will basically affect your costs. But there are other factors such as the complexity of the challenge you're facing, whether the tech support happens remotely or requires an onsite visit.
For any business that has specialized support needs such as particular product expertise, Magellan Solutions' outsourced tech services are the perfect solution.
What is Technical Support?
Technical assistance is typically provided over the phone, via email, over instant messaging (IM), or through the use of special software or software extensions that the user can use to contact tech help directly from their computer.
They are well aware of the products for which they give support and are well-versed in their fields of expertise. A problem that cannot be resolved by tech support will be escalated to the development team and logged as a bug that will be rectified in a future product update or the next version of the product, whichever comes first.
There are several sorts of technical support that are particularly important:
The tech industry is accustomed to providing time and material-based support to its customers. It is also known as "break-fix" IT assistance because the customer is responsible for the payment of the supplies and the technician service charge at a pre-negotiated cost.
The term "Managed Services" refers to services that are provided to large organizations rather than to individual consumers. Customers are provided with a continuing list of well-defined services and performance metrics in exchange for a fixed rate that is agreed upon in the contract. Services such as server monitoring 24 hours a day, a 24/7 support desk, and the like could be given. It is possible that on-site visits will be required if difficulties cannot be resolved online.
A prepaid assistance system in which the consumer pays a certain amount of time that may be used either per month or per year is called Block Hours. Customers can use the hours as they see fit without having to deal with a mountain of paperwork or multiple bills.
Technical Support Benefits
Business organizations are becoming more open to the idea of contracting out the technical support portion of their operations in the modern era. Because of the rapid advancements in technology, companies are faced with the never-ending struggle of keeping up with the times in order to maintain their relevance and survival.
There has been a tremendous increase in the need for software and technical assistance as businesses attempt to acquire a competitive advantage. Outsourcing has been popular among businesses because it provides the following advantages:
Cost-cutting Strategy
Putting together an internal support team can be a dangerous and expensive endeavor. When you hire an external agency to complete specific activities, you save the time-consuming and expensive investment of training new employees and dealing with on-roll employee benefits and oversight. By outsourcing your technical support, you may make the process of allocating resources to more core and vital tasks easier and more cost-effective.
Because startup companies typically have limited resources and the goal is to locate the most cost-effective services possible, being able to rely on outsourcing services becomes incredibly vital in these situations. The advantage of any sort of outsourcing is the ability to quickly optimize and modify the resources that have been allocated.
Service is available around the clock.
Outsourcing technical support helps you to provide your clients with care and attention around the clock. Professional and committed support will be provided by experienced partners and a dedicated team of employees. This external team will monitor the company's systems on a regular basis in order to identify and handle any irregularities that may arise and will work to resolve the problem before it affects any other departments.
Flexibility
Flexibility is an important consideration. It is expected that the partner selected to work on backup tech support will be capable of detecting and anticipating any shifting industry trends, as well as developing a method of adapting to various conditions.
Along with this freedom comes the opportunity to assign your employees to essential business operations, so minimizing the likelihood of common blunders and erroneous decisions by boosting their concentration. Having a workforce that is well-trained and experienced will improve the efficiency and quality of your tech support services.
Customer Loyalty to a Brand
Strategic planning, followed by clear communication with clear objectives and goals, and the maintenance of a positive relationship with your outsourcing partner will increase the value and reputation of your brand by providing top-notch technology services to customers, giving them the confidence that they can rely on you.
In the process of searching for a BPO to handle technical support activities, it is critical to stay within budget constraints, especially because the BPO will be evaluated for its performance and even return on investment. Having a thorough outline of your company's requirements will save you time during the search process and will relieve you of the stress of spending more money on technology assistance than you can afford.
The Next Step
When a potential business partner begins to attract your attention, the next step is to see what other past and current clients have to say about their services. Before formally settling and making a decision, look for some references to back up your claims.
In order to gain additional insight into their outsourcing experience with the organization, you may be able to reach out to them. Avoid wasting your time and money on organizations that are unresponsive; if you come across poor references, you can either inquire about them or simply go on.
There are numerous BPOs that specialize in technical assistance, as well as firms that only provide specific types of services. Experts, on the other hand, advocate that small businesses use a full-service organization because this will ensure that they will be able to deal with a variety of consumer difficulties and even complement that service with others.
Digitally Innovative
Types of Technical Support
Now that we've presented you with our pricing, it is time to ask the next question: Do you think anyone would take the pain to stand in a queue to resolve a query or ask a question?
Obviously, not. Especially because of Covid-19.
Furthermore, the current digitally dominant world has reduced the wait time to seconds. Thus no one wants to resort to old-school methods of communicating. 
This is why you can take advantage of knowing more about our offered non-voice technical support in different channels.
Phone support
Great for those customers who need to be walked through a certain process, such as learning how to perform a certain action in your software, but may fall short if the request is overly complex and requires further investigation. 
Live chat 
Best for answering questions that can be found on your knowledge base as you will be able to send them articles with steps to follow or if your clients need to reach you for something urgent. But don't expect to use this for long conversations, for example, if you need to go over lengthy step-by-step instructions.
Email 
Important to exchange sensitive files or complex information, and to keep track of your conversation with your users. Though, it is likely that with this channel, you will spend more time going back and forth to exchange with your customers. 
Social media  
Ideal if your customers are active on the Internet and engage with you frequently via comments or direct messages. However, this medium requires you to be available on your smartphone any time of the day (or have somebody from your support team who is), as customers expect extra-fast answers here. 
A knowledge base
Perfect for clients who do not want to reach out and who appreciate a library of information. This solution does not fit everyone's needs though. Even the best-of-knowledge bases may be missing some articles or information, so make sure you offer complimentary channels stated above.
Consistency is key for
technical support Philippines
Ensuring that all of your channels are on the same page is key. 
Training our support team who work on different channels with the same information will ensure that all are on the same page regardless of which channel they monitor. 
So if a customer contacts your company in any channel of yours, they will receive the same information. As a rule of thumb, an agent who provides email and chat support should also be able to provide phone and social media support. 
An effective multi-channel support strategy can be the difference between increasing customer satisfaction and losing your customers. We will help expand your operations by including multi-channel support. It is probably overwhelming at first, but the rewards you reap will surely outweigh the cost. 
Ready to enjoy the benefits of multi-channel support? Leave your information below for a quote!
TALK TO US!
Contact us today for more information.