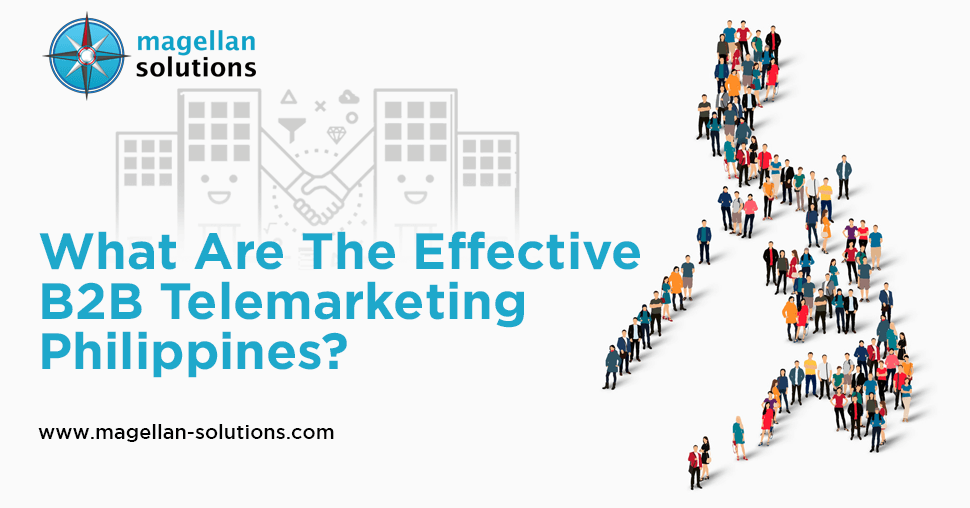 Has the Internet Made Telemarketing Philippines Industry Obsolete?
Customer services and business solutions have gone online since the technology became available. But the real question is, has telephone telemarketing gone completely out of date?
Telemarketing definitely saw changes in the last few decades, but it's not true that email and social media have replaced telephones as the primary B2B communication channels. 
In fact, it is still an important aspect of a marketing campaign especially if your product requires a complex sale that may need to appeal to your market.  
While social media has made business transactions smoother and quicker, an email or a tweet is just not going to be enough to generate a sale. Communication will always be key in marketing, and nothing beats a tried-and-tested live conversation in establishing relations and creating an impression with a potential lead. 
How to Manage Complex Outbound Telemarketing Services Philippines 
It's not just telephones and social media, per se. There are certain aspects needed for the communication platforms to be effective.
Magellan Solutions, one of the top telemarketing pioneers in the Philippines – an outsourcing hotspot on its own – lists down the things that support the fact that telephones remain to be the most effective tool for your telemarketing Philippines outbound campaigns: 
Build Relationships that Bring Results with Telemarketing Call Center Philippines
Telemarketing that closes a sale in one call is already a thing of the past.  
A more appropriate goal of telemarketing today is generating interest in your product, educating the customer, and ensuring overall satisfaction. This simply means that telemarketing is about building fruitful relationships. 
While social media works as an effective means of keeping a potential lead interested, it's an effective, well-thought script that makes a big difference in securing the deal. Phone telemarketing can never be obsolete, as a live call still appeals to many potential customers personally – a proven way to create an impression.
Telesales Company Philippines Makes an Effective Marketing Tool – And It Always Will
There are multiple communications channels available to get your message out to prospects. These can generate many promising leads.  
If your product or service involves a complex sales process, you would eventually need to pick up the phone and actively communicate with prospect leads. Customers are going to want to talk to a live representative about their queries and decision, in an effort to know about what you offer, which opens up many possibilities to upsell. 
Good Telemarketing Services in the Philippines Need Constant Communication, and Here's Why
Complex means multiple contacts are required to initiate the sales process. 
There are three phases involved in moving a prospect to a decision:
1.
Getting through to a decision-maker
.
There may be any number of screeners and gatekeepers between your marketing team and the decision-maker. It may take a number of calls to discover the identity of the real decision-maker and to finally connect with this person on the phone. 
2.
Conveying the necessary information
about your product or service
. This can be done by emailing marketing collateral, through a webinar, or by a presentation. 
3.
After a decision-maker is educated about the product that you offer,
the decision must be made
.
Each of these phases may involve multiple contacts. It is important for the marketing team to be persistent and to manage the customer relationships in order to eventually close sales.
In the complex sales process, you should always look for ways that your product solves a critical problem for the prospect.  
The telemarketing team is trained to ask good questions and listen to the prospect. As a result, this identifies the key problems that the prospect is dealing with. This changes the whole dynamic of telemarketing. 
It also allows the business to upsell – offer more services that may appeal to certain needs and interest of the customer, creating more opportunities not just for revenue, but in providing good service all in all. 
Aside from looking for a quick sale, your team is also solving problems for the prospect. Rather than appear as aggressive salespeople, your team will be seen as helpful experts. Sales will naturally flow from this approach. 
Let World-Class Filipino Marketers Bring You Results. Outsource from the Best Telemarketers in the Philippines
The Philippines is one of the top outsourcing spots in the world, and for a good reason.
Aside from passion in providing quality services, the Philippines' unique hospitality culture assures nothing but prime customer service and more. 
You want to make sure you have the best performing team to carry out such an important task. With our outsourced team, we guarantee that the telemarketers understand your product and have the best training. 
Magellan Solutions is a prime provider of telemarketing services in the Philippines. Our goal is to create a team of people who build relationships with prospects through multiple contacts, quick and effective in solving problems and securing leads. 
Get world-class expert telemarketing for your business today. Contact us now! 
color: #292929; margin-top: 50px; line-height: 40px;">
TALK TO US!
Contact us today for more information.