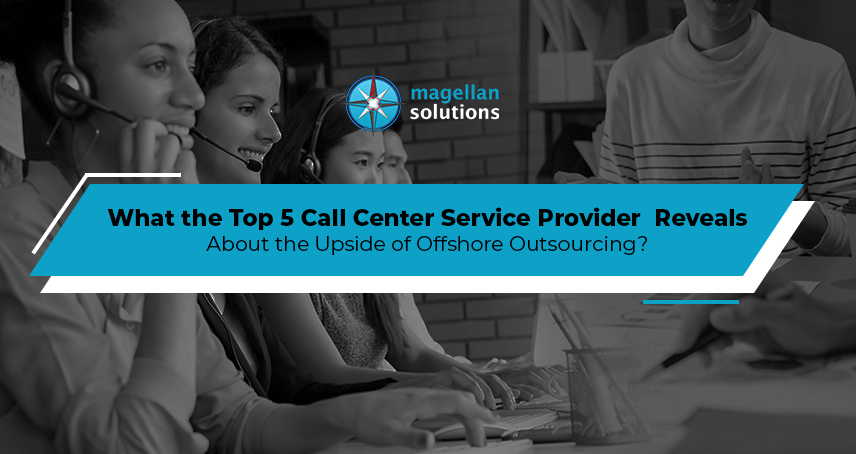 What the Top 5 Call Center Service Provider Reveals About the Upside of Offshore Outsourcing?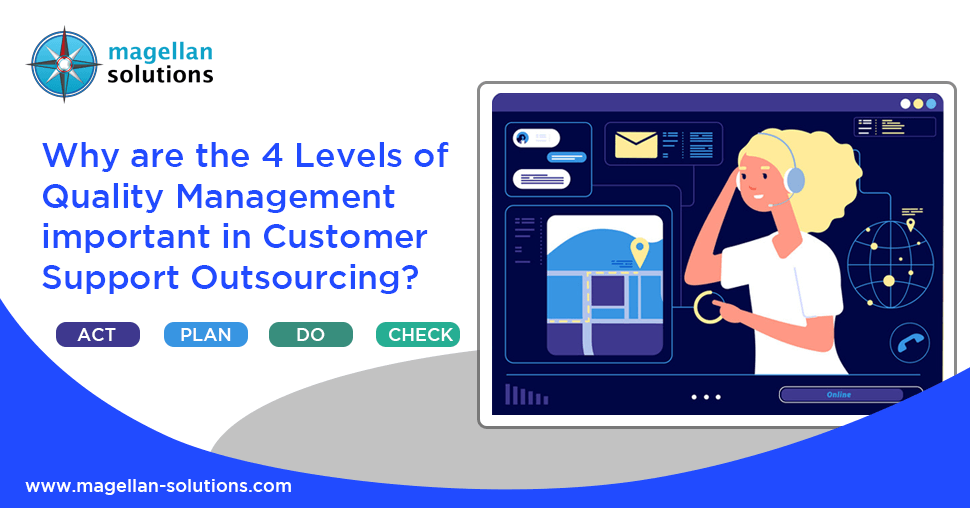 Why are the 4 Levels of Quality Management important in Customer Support Outsourcing?
It takes a lot of preparation to have excellent inbound order-taking services. Your agents should be able to take business from your clients – excellently.
Your customer expects the best when they're doing business with you. That's why it is not enough that you have many agents to attend to their needs. You must also maintain the excellent quality of your inbound order-taking services. 90% of customers will likely buy your product if you have a perfect inbound call center.
Therefore, you need to train them how to approach your customer correctly. Here are some tips that you can do to prepare them:
Crisis Management Training
This is an important thing that your agents should've before going live. Not all customers have the same attitude. Some will go hysterical if you don't address them adequately. That's why training your agents to handle this tricky situation is essential.
The usual thing that they have to do is to remain calm and to listen attentively. 46% of customers called in so someone could hear them. It calms them down, and they will eventually lose the aggravation. They will appreciate an agent who listens to them. This will give you more chances to win their business.
Product Familiarization
As an order-taking agent, they should represent your company correctly. Therefore, they must also undergo brand awareness training to embody their business philosophy. Knowing your product by heart makes conversations with customers easier.
Prospect clients can feel if the order taker on the other line is not confident with the product. They tend to back out as they, too, lose confidence in buying your service. So, your agent should be familiar with your product before putting them into live operation.
Proper Rebuttals
You are preparing a script or outlining how your order takers should answer some basic questions. It will help your company to have a uniform identity regardless of who will pick up the phone.
It is also easier to monitor the performance and compliance of your agents if they have criteria to follow. On top of this, having a rebuttal script detects which issues you should address first about your product or service.
Signs That Your Company Needs Order Processing Call Center
Not everyone can afford to have an order-processing call center, especially a small business. However, here are some signs that your company might need an order-taking service already.
Overwhelming Volume of Phone Calls
You need an order-taking call center if you can't take a break from phone calls. Even some order-taking agents will alleviate this situation for your start-up business.
Can't Focus on Some Pressing Matters
When you're so fixated on attending phone calls, there's a tendency that you will forget to work on other important matters. Tasks like marketing strategy, sales report, and back-office functions are as important as taking customer calls. Without these different tasks, you might be unable to maintain your successful operation.
High Abandoned Call Rate
You might have many abandoned calls if you try juggling answering phone calls and working on other tasks. Abandoned calls are critical for start-up businesses as they are a lost profit. So, it is advisable to immediately contact a call center service provider to outsource your order-taking process.
Business is Ready for Expansion
If your company is ready to expand, you must outsource your order-taking team. It is not wise for a small business to create an order-processing team at the early stage of its operation. You can get all the attention and save costs to succeed in business expansion.
Inbound Call Services That You Can Outsource
You'll figure that once you outsource your order-taking process, there are other services that you can take advantage of. Here are some inbound call services that will surely improve any SMEs operation.
All you need to do now is find the perfect call center partner to assist you with your needs.
Where to Outsource Inbound Call Center Services?
Magellan Solutions is one of the best outsourcing companies in the Philippines for SMEs. We have over 17 years of experience providing BPO assistance to over a dozen industries worldwide.
Our pricing is very SME-friendly. We have a flexible cost calculation that depends on the service you need and severance.
We have several safety features, too, to protect your data. We have an ISO Certification that supports our claim as one of the most trusted BPO companies. 
Contact us today and get a free-60 minute consultation. Please fill out the contact us form below.
TALK TO US!
Contact us today for more information.