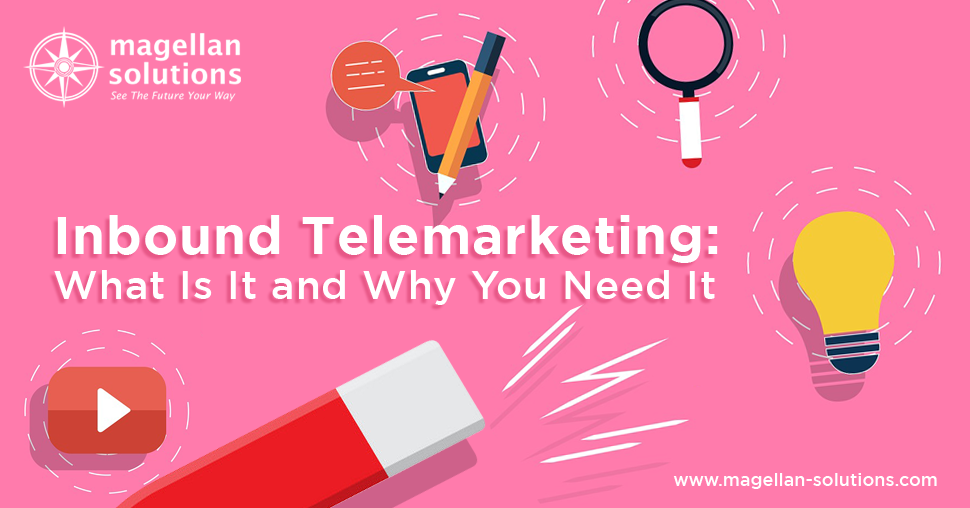 The success of inbound telemarketing begins before a customer makes a call and continues until you achieve its goals. In every step, you play a role to make the customers' journey as desirable as possible. Maybe it's in the form of a good marketing message, scripts, or showing real interest in their concerns.
But how would you bridge the gaps presented in each stage of the customer journey?
What is Inbound Telemarketing?
Inbound telemarketing is the form of telemarketing wherein your customers call you to make an inquiry or purchase a product they have seen from your ads. Let us be clear, inbound and outbound telemarketing are two different things. Outbound is where you need to make the initial move to reach out to your customers.
The good thing about inbound telemarketing is the callers already showed their interest in your product or service. By using the right strategies when dealing with a potential customer, you can increase your conversion and bring in positive ROI.
Why Companies Need Inbound Telemarketing
Customers react to advertisements differently. Some would be interested then make a purchase while others would try to know more before buying. There are customers who would simply ignore it and there are some who would ignore it but might remember it when the need arises.
Those who inquire about a product or service they saw from an advertisement are considered as warm leads. They are only a few steps from purchasing a product. Your response to their inquiries can make or break their decisions. This is why inbound telemarketing is crucial when closing a sale. It can be the missing piece to make your customers' journey complete.
Companies with an inbound telemarketing strategy along with their advertising and marketing efforts can bring in higher ROI and gain good customer satisfaction ratings. When you have competent telemarketers on board, it will be easier for you to cater to all the calls you receive from interested prospects.
Skilled inbound telemarketers use a personalized approach when answering questions from customers. This is a good way to increase the saleability of your product while building a solid customer base. Meanwhile, if your team lacks sufficient training, customers might get turned off with the service they receive. To avoid it from happening, start by using the tips below.
Inbound Telemarketing Tips You Can Work on Today
Develop a plan
Determine your objective for this business activity. This will allow you to paint a clear picture of who you want to target, the messages you should deliver, and the strategies you need to employ to achieve your goals.
It is also advisable to devise a call process or methodology right at the beginning of your campaign. When should you start selling? When should you upsell or cross-sell a product? What will you do if the conversation is getting out of hand?
These preparations will ensure a smoother kick-off of your campaign. You can always modify your methodologies after or introduce new plans once you've started.
Improve your ads and marketing messages
You cannot expect a customer to call when they are not impressed with your messages. You have to lure them in by delivering messages that appeal to their needs or emotions.
Creating compelling ads with clear call-to-action influence and guide customers into taking the appropriate step.
Prepare a script
A well-written script allows you to assist your callers quickly. It maintains the consistency of the information you deliver and improves the quality of conversations.
Some of the essential information you have to include are the answers to frequently asked questions, simplified product or service description, and the common objections you might encounter.
Establish trust and build relationships
Trust is a crucial element when making a transaction. If you fail to establish trust during the duration of your conversation with a potential customer, your chances of closing a sale decreases.
How do you establish trust during an inbound telemarketing call?
The primary key is simple. Be a good listener. Pay attention to the subtle clues from your callers. It might be the use of words or the tone of voice. Allow them to talk; hear them out. Let them know you're listening and get the details right. This way, you can determine which among your products or services can help them with their concerns.
The more your customers talk, the possibility of making a sale also increases. It is also a good start to building long-term relationships with them.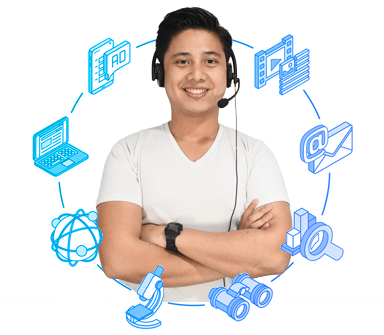 Ask questions
Not all customers can talk incessantly. Some would expect you to guide the conversation for them. In this case, you need to ask the right questions to make them talk about what they need. But remember not to bombard them with too many questions because it will make you look intrusive which can be annoying on their part. You should learn how to show your curiosity instead. When you're asking questions, make sure you're ready to listen for answers.
Learn to handle objections
You might encounter customers who seemed to have brought an endless list of objections before deciding whether they should make a purchase or not. An inbound telemarketer's role is to handle the objections gracefully. Instead of allowing it to ruin the conversation, you should use it to bring the customer into the next stage. Prepare yourself by having sufficient training, experience, and the aid of a good script.
Another thing to remember about objections is you don't need to refute it. Don't sound defensive when addressing your callers' questions. It will only make them believe that your product or service is not good enough. Clarify your callers' doubts then present a solution that will work for both parties.
Talk about the benefits, not the features
When callers are inquiring about your product or service, they would like to know how it can add value to their lives. They won't pay too much attention to what your product can do but what they can do with your product. Thus, you need to keep your message centered on their needs.
For example, if you're selling an umbrella, they won't care if it's made from high-quality polyester material processed on the best factory on planet earth. What they would like to know is if it can protect them against the heat of the sun or the rain and how long it could last.
When talking about the benefits, you also need to consider the customer persona. This way, you can get the message across without making them feel off about your offer.
Track and analyze your metrics
Keeping track of your metrics enables you to know if you are hitting your goals or not. By analyzing this data, you will see the number of calls from customers as well as the conversion rate. From there, you can determine the areas of improvement. You can assess if your marketing message is effective or if the issue is on your telemarketing team.
Let your customers' data work for you and help you in making the right decisions.
Always apply customer service best practices
Inbound telemarketing is a combination of sales and customer service. While the primary goal is to sell, you should also keep in mind the importance of customer service. Remind yourself that not all customers are ready to buy yet. They may be shopping around and looking for information. Others may have the plan to buy from you but not right away.
Integrate customer service best practices during a call. Show your empathy when talking with a customer. Find out their motives and plans. Use the right emotion and tone of voice at the right time.
In the end, what's important is you've increased their awareness of your offer. Don't push the sale too much because it will only drive your callers away.
Have proper training
Becoming a good telemarketer takes time. But you could fast track your improvement if there's the willingness to learn. Through training, you can learn to enhance your communication skills and the other areas that can help you perform better in your next call.
Familiarize yourself with people's unique buying process
Some people need more time to decide than others. You should respect your callers' pace when making a decision. If you demand an answer right away, you might only get a 'no'.
Don't ruin your chances. Instead of being a hard seller, present yourself as a trusted consultant.
Allow them to go through their individual buying process. If they are not ready to make a purchase yet, use the opportunity to build relationships. Move through the process gradually until you reach your goal.
Close the call properly
No matter the result of the call, make sure to show your professionalism at the end. Always thank the caller for showing interest and taking the time to know more about your offer. You can also use this time to create a clearer image of your product in the mind of your potential customers. If they can visualize how the product will function in their everyday life, there's a probability that they will make a purchase — maybe not now but soon enough.
Hire a reliable telemarketing team
You can build your own telemarketing team or outsource it to a reliable telemarketing company. The good thing with hiring your team is you can oversee their performance directly. However, if you have too much on your plate, lack the technical know-how of managing a telemarketing team, or you simply want to save costs, outsourcing a telemarketing service may work better.
Outsourcing this service to a trusted company will give you the results you need. At the same time, you don't have to spend more thinking about the training, admin needs, and supervision of your outsourced team. Just make sure to maintain good communication and set clear goals.
Inbound telemarketing is one way of increasing your bottom line and building a stronger customer base. Make sure to guide your callers in every step of the way and turn them into a long-term customer.
TALK TO US!
Contact us today for more information.