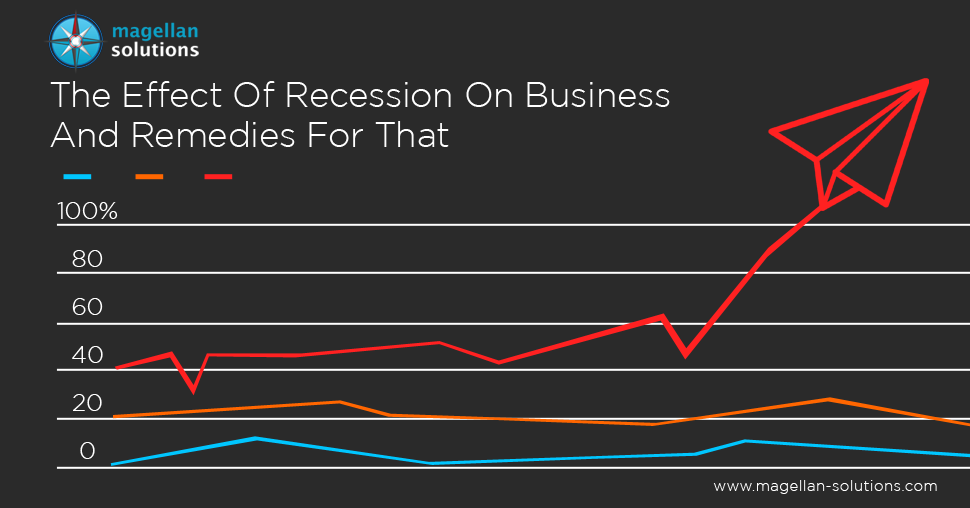 The Effect Of Recession On Business And Remedies For That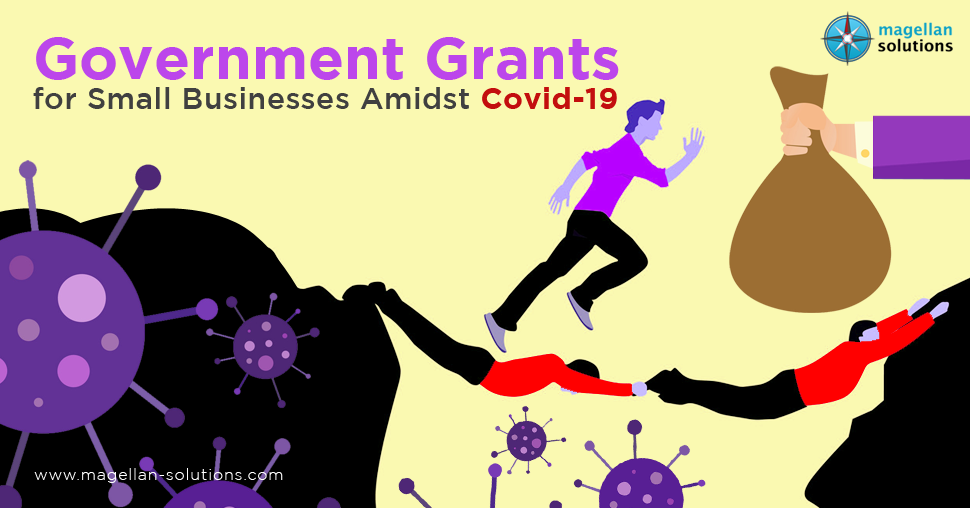 Government Grants for Small Businesses Amidst Covid-19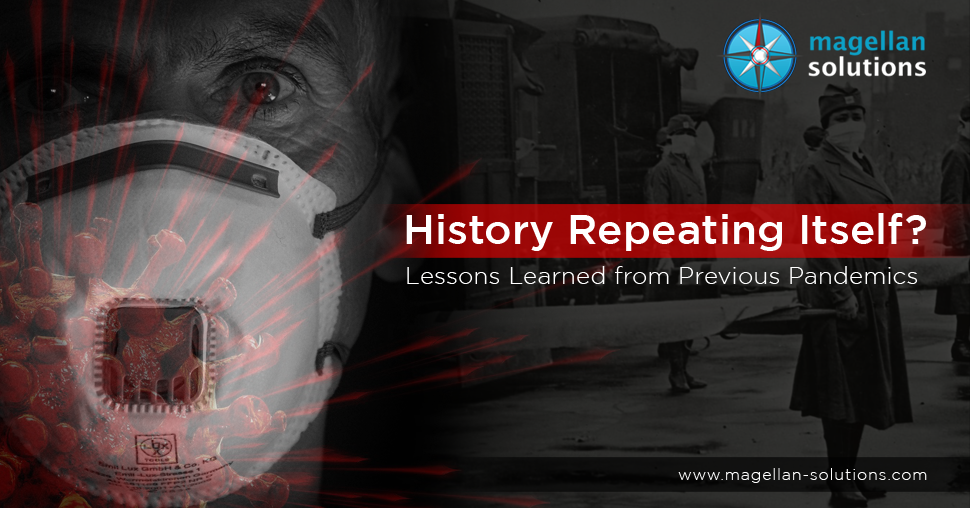 The best time to make a comeback is after experiencing adversities. Ask these people who failed big in life and they would show you how you can discover your biggest strength when you're pushed into the rock bottom.
These past few days, fear and uncertainties are in the air as the coronavirus disease continues to disrupt the equilibrium of society. And even after this pandemic is gone, people's way of life will never be the same again.
The same concept rings true for entrepreneurs, especially to those who are operating small-scale or startup businesses. To contain the further transmission of this pandemic, governments from all around the world have ordered their citizens to stay inside their houses — putting a halt to social consumption.
This limitation comes with a price. Without customers, businesses are forced to stop operations which can then lead to layoffs to skyrocketing unemployment applications.
At first look, everything may look like a mess. But if you will try to adjust your perspective, you can see solutions to the challenges brought by this pandemic. After all, entrepreneurship is all about the discovery of new ways to solve a problem, isn't it?
Lessons From Previous Pandemics: Spanish Flu, SARS, and MERS
This is not the first time the world has experienced a global virus outbreak. In fact, these pandemics are even worse.
By far, the 1918 Spanish Flu is the worst recorded in modern history, taking away around 200 million to 500 million lives. Due to its intensity, it may have resulted in the fourth biggest macroeconomic shock in the world. The most important takeaway business owners can learn from it is the fact that those who offer remedies will not only survive but thrive.
Another known coronavirus disease, severe acute respiratory syndrome (SARS) posed a global threat in 2003. Hong Kong is one of the cities most affected by it, leaving 299 people dead. To prevent this from happening again, the government took initial steps to contain the COVID-19 as early as possible.
In the same year, this startup business did well during the SARS outbreak. While the senior managers of their established competitors fled, their team won clients by sending gifts of flowers and face masks. As the founder explained, when you treat your clients well during tough times, they will gravitate to your business and become loyal customers once everything goes back to normal.
Consumers' buying behaviors are likely to shift during a pandemic. Like today, people are afraid to go outside when SARS struck. Instead of buying their needs in physical stores, they tried online shopping which contributed to the growth of Alibaba.com.
South Korea also learned their lesson, this time, from the Middle East respiratory syndrome (MERS). Because of its faulty tests, the virus spread and killed 33 people. Today, the South Korean government conducts mass testing of more than 10,000 individuals a day. 
In general, these pandemics teach us this one big, familiar, yet uncommonly applied lesson: Preparation is always the key.
Those who can foresee the possible challenges his or her business can face in the future have higher chances to get through it.
9 Lessons Business Owners Can Learn From The Coronavirus Disease
Let's say everything happened in a blur, and it's true.
One day, your business operates as usual. The next day, the government announced a community quarantine. People were told to stay inside their houses or else they will be apprehended.
The sudden turn of events left you unguarded.
Now, what can you learn from this experience?
Preparation is the key, yes. But as you go by — day-by-day, from one problem to another — you will encounter significant lessons. When you take it by heart and analyze it using your intelligence, it can help you become a better business owner in the days to come.
Here are the lessons coronavirus disease can teach you.
Adapt to survive
The lockdown brought by this pandemic has caused tremendous changes to people's lives. It affects their buying behavior, needs, and desires. If your products or services do not meet what they need at the moment, chances are high that you'll experience a great loss in sales.
Adaptability gives businesses an edge over their competitors. During these times, it is important to hone your skills in reading and acting on signals to help you refine your business models based on the current market demands.
Spot your Achilles heel
Difficult times bring your weaknesses into the open. Now, you may have realized where you're lacking at. Are your HR processes and protocols established enough to give assurance to your employees? Do you have a solid market base? Do you have a strong revenue stream?
It is normal to feel uneasy and alarmed after discovering the blind spots in your business. But instead of feeling down, it should inspire you more to create and implement healthy values and behaviors. Find ways to address your weaknesses to improve your efficiency and profitability. Moreover, especially in the face of this global economic threat, it can remind you to focus on where you excel the most. If your company doesn't perform well in an area — for example, in customer service or sales — you can consider outsourcing that function.
Proper communication clears the doubt
This crisis may have instigated panic and fear among your employees. You can't blame them because, in times like this, it is a human instinct to prioritize his or her own needs. Thus, it is important to maintain good communication between the management and the subordinates. Doing so is even easier these days due to the presence of various social media channels and instant messaging apps.
Building up your organization's communication competence — the skill to handle conflict situations — can turn stressful scenarios into a positive one. Make sure to assess how you and your managers performed during this crisis and determine the appropriate steps in handling it better in the future.
Good leadership is essential in managing a business
Without good leadership, an organization can crumble and never recover. As a business owner, developing good leadership skills secures the stability of your business especially during critical times. However, it is not enough that you're the only one who possesses this skill. Hiring managers, who are also good leaders, is equally important in building a stronger and successful business.
But what makes a great leader?
According to the psychologist and an award-winning author Daniel Goleman, "the most effective leaders are alike in one crucial way: They all have a high degree of what has come to be known as emotional intelligence."
As he further explained, emotional intelligence is composed of these skills: self-awareness, self-regulation, motivation, empathy, and social skill.
Evaluate if you and the leaders in your organization possess these skills. The good thing is unlike IQ which is intrinsic, improving one's EQ is possible.
Research is a necessity
The steps that are taken to address this pandemic trigger a shift in consumption habits. As it transforms consumers' buying behavior, do your role to become a part of it. This is the reason why you should regularly research your market. It gives you the ability to determine new market realities. By offering new solutions, you are not only retaining your customers but you are also attracting new ones.
A well-crafted contingency plan makes a huge difference
Now that you're experiencing various challenges in handling your business, you may have realized how important having a contingency plan is. This backup plan, which you can activate in a crisis like this, can help you protect your data, minimize loss of production, promote immediate actions, and prevent panic. Furthermore, it can help you navigate more smoothly amidst economic threats such as a recession.
Improve your knowledge of crisis management
You'll never know when the next economic crisis will happen. Without enough knowledge of handling a difficult situation, you'll be navigating in the dark again — creating vague plans in a haste.
You need to learn from this experience. If today, you are unprepared to face this situation due to the sudden turn of events, you'll have no excuse to do the same in case a similar event will happen in the future.
Improve your knowledge of crisis management. Learn more about what a recession is. Find out the strengths and weaknesses of your business when a calamity strikes. Develop a contingency plan. And most importantly, always learn from your shortcomings.
You should build a loyal customer base
When you have a loyal customer base who will continue to patronize your products and services, your business has a higher survival rate compared to those who don't.
Building a loyal customer base is so important because these people will choose you over your competitors no matter what. Additionally, they tend to come back more often while at the same time, spreading the word about your business. They are also the best audience when you're planning to introduce new programs or products that can help them cope up in the situation they're in.
Here's what you always need to keep in mind: no matter your business situation, be consistent in providing positive customer experience and valuable offers. This way, you'll continue to attract more customers into your business.
Opportunity never runs out
The day the world runs out of problems to solve, entrepreneurs will run out of business.
And what does this pandemic created? Lots of problems.
Of course, as the business owner, particularly without due preparation, you'll have a hard time coping up. However, you should try to look at the opportunities it can give you instead of brooding over what you lost.
Opportunities are everywhere. You just need to identify what your business can adopt at the moment. Innovate your products and services into something that can offer value to the market. Be the first one to address their needs.
Kraft Foods is a good example of this. When the Great Depression struck, Americans can no longer afford to buy mayonnaise which is made out of expensive ingredients. As the mayo sales of Kraft declined, they devised a new method to create a mayo alternative, thus the birth of Miracle Whip.
Within your company, you can also spot opportunities to improve your processes. It can be transitioning to the cloud, allowing work-from-home arrangements, developing contingency plans, reviewing your products and services, reassessing your corporate culture, and giving more importance to the health of everyone working in your company.
Before you go, here's an important reminder for you: Threats, such as the coronavirus disease, are not enough reason to endanger your business. At the end of the day, how you respond to such threats will determine your business' stability and survival.
Keep your focus on what matters. This, too, shall pass.
TALK TO US!
Contact us today for more information.