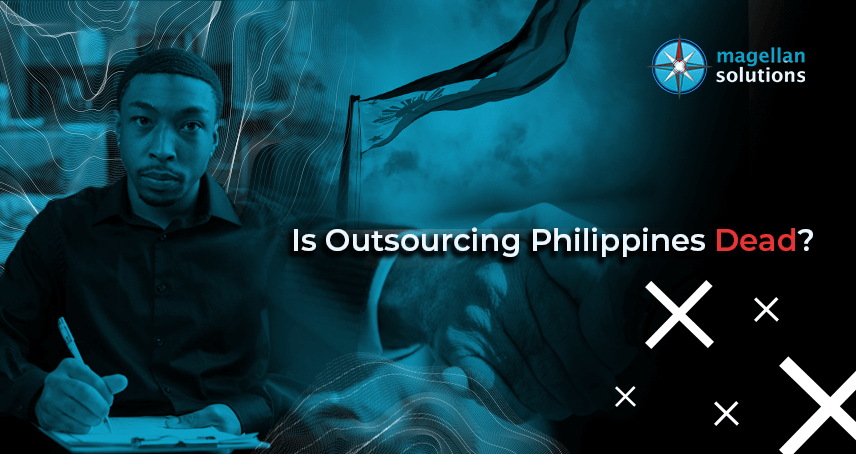 Is Outsourcing Philippines Dead?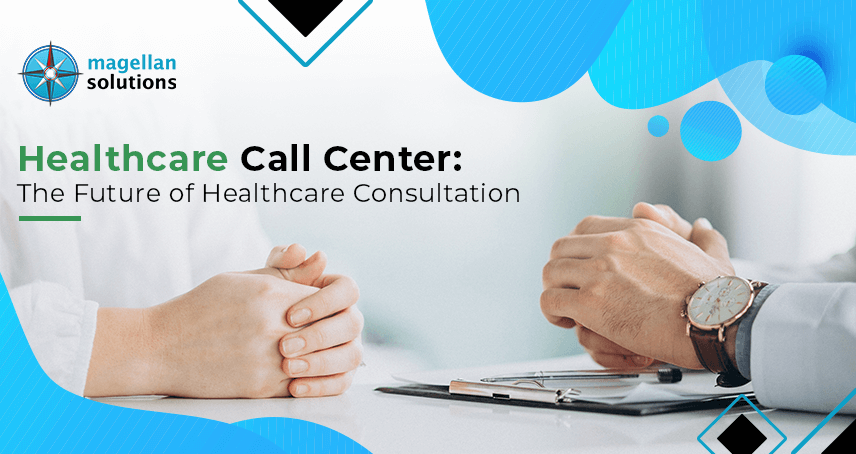 Healthcare Call Center: The Future of Healthcare Consultation
How Can Litigation Outsourcing Help Your Law Firm?
The legal industry is slowly shifting its delivery model for litigation outsourcing services. Law firms and legal departments are now more dependent on LPO than they were a few years back. It becomes an in-demand service for every law firm in the world.
Offshore litigation grows in popularity. This is because legal departments need to cut costs and work efficiently. Offshoring legal works provides several key advantages such as:
Best Value Support System

Guaranteed Data Confidentiality

Latest Infrastructure

Top-Notch Virtual Employees

Faster Turnaround Time

Regular Quality Assurance and Monitoring
These benefits provide better service quality for law firms. Furthermore, litigation outsourcing gives you more time in reviewing cases. You no longer have to worry about back-office matters. With this in mind, here are some of the tasks you can give to an LPO.
E-Discovery/Managed Review
Review is the combination of e-discovery efforts. This is the most critical step before gathering all the documents needed for the case. It normally takes a couple of months for a traditional investigation to finish.
E-Discovery is not a one-way process. It consists of several procedures to execute it. You need to start with the E-Discovery Reference Model (EDRM). It serves as the standard for the E-Discovery process. 
After that, you need to plan your Information Governance (IG) Strategy. It will guide your process to a successful result. When you're done strategizing, you need to identify which Electronic Stored Information (ESI) is relevant to your case. 
Once done, the team needs to contact the ESI owner to make sure that they will not delete the data. They need to have legal communication with the parties involved about the information.
They will collect the information after reviewing and analyzing it. Then, that is the only time that they can present it to court hearings. As you can see, there is a lot to process in executing E-Discovery.
Furthermore, this technology can cost you a big amount as it needs regular updates. Meanwhile, LPO companies can provide the latest software for your operation. You will spare yourself tons of problems and will focus more on what matters.
NDA Reviewing
Reviewing NDA ensures that the terms stated there are favorable to your client. You also have to make sure that there will be no future issues that will arise in the NDA. 
To protect your client, you have to check all the details inside the agreement. First, you need to see if both parties are providing any confidential information. If not, then they should use a unilateral NDA. 
The contract always has instructions on how to disclose any information. However, it should also have a restriction on how the receiving party can use the information.
Here are some of the situations where your client needs an NDA:
Discussing a Product or Technology

Employees That Have Access to Confidential Company Information

Presenting an Offer to a Potential Client

Receiving Services From a Company That Has Access to Your Sensitive Information

Sharing Business Information with a Prospective Buyer
There are a lot of things to consider when reviewing NDA. Aside from the aforementioned, you need to check the terms and conditions too. It is smart if you let a litigation outsourcing company review this NDA. They can provide expert insight that will help your client and your firm too. 
Foreign Language Document Review
Today's modern technology makes communication easier and faster. Additionally, the global market is now easier to reach. However, language barriers become an apparent problem because of this innovation.
Not all law firms can create a team of multilingual employees for the e-discovery process. Additionally, it is hard to specify the languages as there are over 200 of them worldwide. It is not efficient to hire for each language.
That is why hiring a litigation outsourcing firm is a wise move for your multilingual team. LPO can look for agents depending on what language is necessary for the document. You no longer need to hire different people to process all the foreign documents.
Litigation and Internal Investigation Support
Litigation support investigation improves the success rate in the court hearing. Team investigators are important when it comes to establishing facts about the case. Clients can have the best possible legal representation because of them.
Attorneys are doing their best to represent their clients inside the courtroom. However, one lawyer can't do all the research in all cases they are handling. 
That is why they have private investigators to conduct litigation support. This guarantees that all evidence and information are well documented.
Just like E-Discovery, internal investigation support follows almost the same protocol. In corporate law, for example, they need a legal regulatory process. This serves as their compliance with the requirements regarding anti-money laundering, trade, and sanction.
Your internal investigation team should gather intelligence reports, accounting details, and other internal or external sources. Once done, they will present it to the client so they can create an appropriate strategy on how to address the situation.
Most of the information right now is on the internet. Therefore, hiring a physical private investigator is no longer practical. LPO service will also cost you less. The turnaround time is also faster as the internet is the means for all the research.
Contract Analysis and Abstraction
Just like NDA, business contracts need analysis to protect your client. Oftentimes, a breach of contracts can result in a lawsuit against your client. Besides that, essential information for your business is often stated in legacy contracts.
There is no shortcut to gathering this data inside the agreement. Identifying key information requires an intensive and manual abstraction process. You also need to hire more people for these tasks. And if you do it manually, there is a big chance for some errors to happen.
Several contracts require revision or analysis to avoid any future problems. Here are some of the different types of contracts that must be reviewed:
Type Of Contract

Inclusion

Employment Contracts

Job Information

Compensation and Benefits

Time Off, Sick Days, and Vacation Policy

Employee Classification

Schedule an Appointment Period

Confidentiality Agreement

Termination Terms and Conditions

Requirements After Termination

Physician Employment Contracts

Almost same as Employment Contracts with the inclusion of:

Regulatory Compliance

Involved Parties

Nature of Relationship

Services Rendered

Qualifications

Outside Services

Medical Records

Liability Insurance

Real Estate Contracts

Mortgage Loan Documents

Plot of Land Survey

Title

Title Insurance

Deed and Bill of Sale

Legal Description of Property

Purchase Agreement

Parties to the Agreement

Sell and Purchase Agreement

Terms and Conditions

Restrictive Covenants

Warranties and Indemnities

Completion

Post Completion

Freelancing Contracts

Scope of the Work

Ownership of the Work

Revisions

Deadlines

Payment Amounts

Termination Specification
Outsourcing contract review can give you peace of mind in data gathering. Litigation outsourcing companies have sophisticated technologies to help you whenever you need them. Aside from that, they can cost you less compared to hiring staff for contract analysis.
Real Estate Due Diligence
Buying commercial real estate can be a big trouble if purchasers don't know what they are into. It takes time and effort to conduct due diligence on a real estate transaction. If this is not done properly, the buyer can end up buying problems they did not expect.
Though this is an important service, background checking is executable with offshore agents. Outsourcing can reduce errors too. LPO companies can have dedicated agents to work on this case.
Privilege Review and Log Drafting
Privilege logs are often overlooked in the litigation process. Lawyers will address this before the discovery deadlines. However, taking a closer look at privilege logs at an early stage can boost your success rate. 
It helps to strengthen your team's case while keeping costs within your budget.
With a lot of things going on, attorneys can't focus on this important matter. Sometimes, they need to hire a team to consider what information to include on a privilege log. This needs additional effort in hiring staff and training. 
Effort that you no longer have as you are more focused on the case itself.
When drafting log documents for your client, here are some things that you need to do:
Plan Out the Document Before Starting

Write with Clear and Concise Language

Ensure to Use Correct Grammar

Only Provide Accurate Information

Make it Easier To Read

Always Use an Active Voice

Pay Attention to Imperatives

Use a Consistent Description
An LPO company can supply you with various experts in dealing with privilege logs. You don't need to worry about training them too. They have years of experience working with other law firms. Furthermore, they can assist you in setting up and organizing the log.
Is Outsource Litigation Support Safe For Your Data Privacy?
Looking for a trusted litigation outsourcing company is a crucial part of your success. After all, you will entrust them with your sensitive information. Aside from that, you will base your argument on the data they gather. The documents you will forward contain information that has private details.

Safety is a debatable matter when it comes to outsourcing. There are tons of companies claiming that they have fortified security. On the other hand, hackers are always finding ways in breaching the security of online data.

There are several innovations made by LPO firms to make sure it will not happen to them. At the end of the day, security is one of their selling points. When looking for a litigation outsourcing partner, make sure that their protocol passed the ISO standard.

All LPOs must at least have had the ISO 27001:2013. This provides a high standard for the establishment and maintenance of the information. It also strengthens the security management system in organizing data files. This ISO standard ensures transparency from the LPO.
Litigation or Legal Outsourcing Firms in the Philippines
Several companies in the Philippines are offering LPO services. They target different law firms from small to big corporations. It is also one of the growing industries in this country. With this in mind, finding a perfect partner for your firm can be easy but confusing too.
Generally speaking, for small and medium law firms, Magellan Solutions is the option for your LPO.
Your legal practice deserves the best support it can get. That is why we have an implementation manager to assist you in choosing the best service. This is beneficial for businesses new to outsourcing.
Besides that, they can also determine your KPI and set the number of staff you need.
Aside from the mentioned above, we can also assist you in:
Legal Intake Answering Service

Legal Transcription

Litigation Collection

Legal Research

Appointment Service
Magellan Solutions have several years of experience assisting more than 20 industries. Furthermore, we take pride in helping businesses grow. Contact us today and get a free 60-minute consultation. Please fill out the contact us form below.
TALK TO US!
Contact us today for more information.