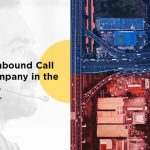 The Best Inbound Call Center Company in the Philippines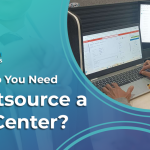 When Do You Need to Outsource a Call Center
It's something that happens every year.
Strangely enough, it still appears we don't learn from it.
Christmas rush shopping drives consumers to the brink of insanity and stress-related illness, but so many people still choose to put off buying their Christmas gifts. However, despite their previous experiences, business owners face challenges managing the influx of customers and orders.
Peak seasons are great for business owners because the demand for their products is usually high. If businesses fail to plan for the busy holiday season properly, they risk losing out on sales and the chance to build positive relationships with their customers. 
One proven way business owners can have more efficient and organized store operations during Christmas is by hiring a live answering service. A live answering service can be your business' weapon against call overflows during peak seasons such as Christmas. That said, it can help your business maintain, if not improve, your bottom line during this busy time of the year.
Your customers and business will gain the following three key advantages when you hire a live answering service during Christmas and other peak seasons:
Avoid call overflows

This means fewer hold times, no re-routing, and no more ignored phone calls for your customers. For your business, this means lower call abandonment rates, more occasional missed calls, and fewer missed opportunities to serve your customers. When you hire a live answering service, your business is fortified with the help of professional agents who can handle this expected increase in your incoming calls. This team of agents will work on your behalf to ensure that all your customers' incoming calls will be promptly attended to, without exceptions.

Ensure consistent, professional customer service delivery.

What, sadly, usually happens during the Christmas season, when everyone is very busy meeting year-end targets, is that the quality of the customer service we give suffers. Traffic gets worse. Many employees are working overtime, resulting in exhaustion.

Providing exceptional customer service is challenging due to various factors. But your business can be different! By hiring a live answering service, you can ensure your company is still delivering the high level of customer service your clients have come to know and love, especially during this time of the year. Dedicated agents for customer phone calls improve the quality of experiences.

Reliable, 'round the clock service

Hiring a live answering service from a reputable BPO brings a fantastic benefit to your company: extended business hours. Your clients can make phone calls anytime and still receive a timely response from a real agent. This 24/7 feature is offered by the many call centers and BPOs specializing in live answering services.
Say goodbye to call overflows, missed calls, and opportunities to close sales. Say hello to consistently excellent, 24/7 customer service when you hire a live answering service.
Experience all these benefits by hiring a professional and reliable live answering service provider! Contact us now!
TALK TO US!
Contact us today for more information.