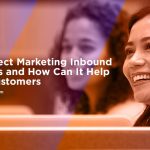 What is Direct Marketing Inbound Teleservices, and How Can It Help Maintain Customers?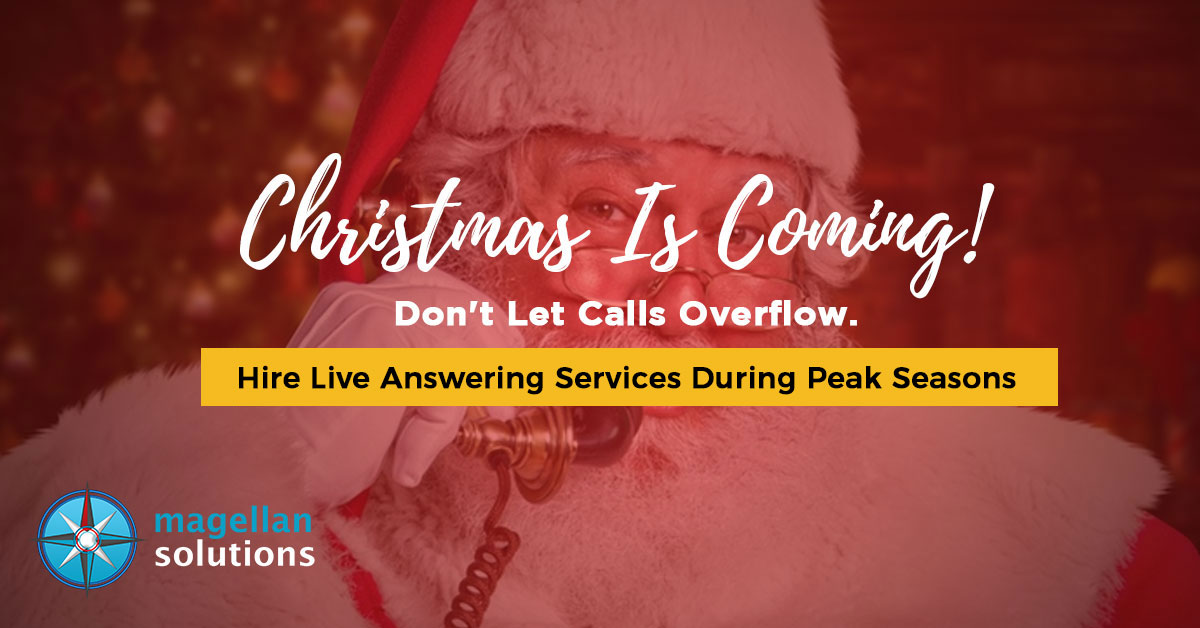 A Live Answering Service For The Holidays
Have you heard? 80% of customers believe a company's experience is as crucial as its goods and services. 
Nowadays, the connection between companies and their customers is often through a phone call. The call center serves as the guardian of this vital connection.
Imagine an outstanding inbound call center that offers unmatched customer service. Do you know that there's a Philippines call center that elevates the standards for the sector? You're not dreaming; Magellan Solutions offers precisely that.
Inbound call center services offer excellent customer support, efficiency, and long-lasting client relationships. The desire to redefine the customer support experience becomes irresistible.
Don't just take our word for it. Join us as we explore why Magellan Solutions is the best call center. Discover a wide range of services to boost your business. It's only a call away to experience the exceptional.
What Sets Us Apart as the Best Inbound Call Center Company?
Magellan Solutions is the best inbound call center in Philippines due to its industry expertise and top-notch call center services. We will discuss below why businesses should partner with us.
1. Extensive Experience and Authority in the Industry
For 18 years, Magellan Solutions has served clients worldwide by offering outstanding inbound call center services. One of the leading BPO firms in the Philippines is Magellan Solutions. The company has won and been recognized for several awards.
Magellan Solutions is ISO 27001:2013 certified for information security management, ensuring the safety and security of clients' data. Furthermore, the company is also HIPAA and PCI DSS-compliant. Credibility and security? Check!
2. Multilingual Support
Magellan Solutions has a team of linguists and cultural consultants who can assist in various languages. The company's ability to cater to diverse clients sets it apart from other inbound call center companies in the Philippines. The company ensures that there will be effective communication with clients.
3. State-of-the-art Technology
Magellan Solutions uses cutting-edge technology, such as cloud-based software and predictive dialer systems. The company's technology ensures efficient customer support, increasing satisfaction and loyalty.
4. Client-Focused Approach
Magellan Solutions provides clients with tailored solutions that fit their needs. The company's client-focused strategy gives customers excellent service and support.
A Comprehensive Range of Inbound Services
Businesses of all sizes can use our vast array of inbound services. So, why exactly is Magellan Solutions the best inbound call center company in Philippines? Here are some of the inbound services Magellan Solutions provides:
Order Processing
Magellan Solutions can handle order processing. The company completes orders on time. Among the order processing services are order entry, tracking, and fulfillment.
Inbound Sales
Magellan Solutions can help organizations increase their income and sales. The company's inbound sales services include the following:
Appointment setting

Cross-selling and upselling
Customer Support
Magellan Solutions offers superior customer support services to help companies retain clients and boost sales. The company's customer support services include: 
Technical and Helpdesk Support
Magellan Solutions provides IT support and helpdesk services to businesses for technical and customer support. The company's helpdesk support services include:
Troubleshooting

Software installation

Hardware support

Network support
Magellan Solutions' inbound services benefit businesses in several ways, including:
Using customer feedback for improvement

Improved customer satisfaction and loyalty

Personalized customer interactions

Increased sales and revenue

Cost-effective marketing strategy

Effective complaint handling and issue resolution

Providing incentives, tailored interactions, consistent communication, and follow-up
Our Commitment to Excellence in Customer Support
Customer service excellence is a priority for Magellan Solutions. This is evident in the way the business provides excellent customer service. Here are some of the ways that prove Magellan Solutions is the best inbound call center company in Philippines:
Well-Trained, Empathetic Staff
Magellan Solutions' staff is well-trained and compassionate. The company's staff receives training to ensure they have the skills to offer exceptional customer service. They empathize and understand to make customers feel valued.
Utilization of Advanced Customer Relationship Management (CRM) Systems
Magellan Solutions uses advanced CRM systems to:
Manage customer interactions

Ensure customers receive personalized and tailored support
The company's CRM systems offer quick and excellent customer support. It fosters trust and customer satisfaction.
Superior Customer Experiences
Superior customer experiences result from Magellan Solutions' dedication to top-notch customer service. The company offers outstanding customer service by resolving problems and continuously improving. It increases customer satisfaction and builds lasting relationships.
The Benefits of Partnering with Magellan Solutions
Choosing Magellan Solutions as your inbound call center provider offers several benefits to help you achieve your goals. Below are some of the benefits of working with Magellan Solutions:
Cost-Efficiency
This approach to customer support can help businesses reduce expenses while increasing net income. It is a cost-effective way for companies to communicate with their customers. The company's expertise and experience make it an ideal partner for businesses looking to streamline their operations.
Scalability
Magellan Solutions' inbound call center services are scalable, allowing businesses to adjust their support needs based on changing requirements. The company's ability to scale its services ensures that businesses receive the support they need, regardless of size or industry.
24/7 Support
Magellan Solutions provides 24/7 support to ensure businesses can always provide exceptional customer support. The company's round-the-clock support ensures that businesses promptly address customer concerns and issues, increasing customer satisfaction and loyalty.
Experience Excellence Today with Magellan Solutions
Working with us could help businesses achieve their goals by offering cost-effective solutions. We don't just meet customer expectations; we exceed them, making us the best inbound call center company in Philippines.
Are you looking for a way to retain customers and increase revenue? You can trust that you will receive excellent inbound call center services with Magellan Solutions. Experience the difference we can make for your business today.
Magellan Solutions can help you master growing your business through outsourcing inbound call center services. Our experienced team is ready to elevate your customer satisfaction and loyalty goals.
Our expertise and experience in outsourcing make us an ideal partner for your business. Work with Magellan Solutions to streamline your business and deliver excellent results.
Take this chance to improve customer support and witness your business thrive. Begin a journey towards an exceptional customer experience and long-term success.