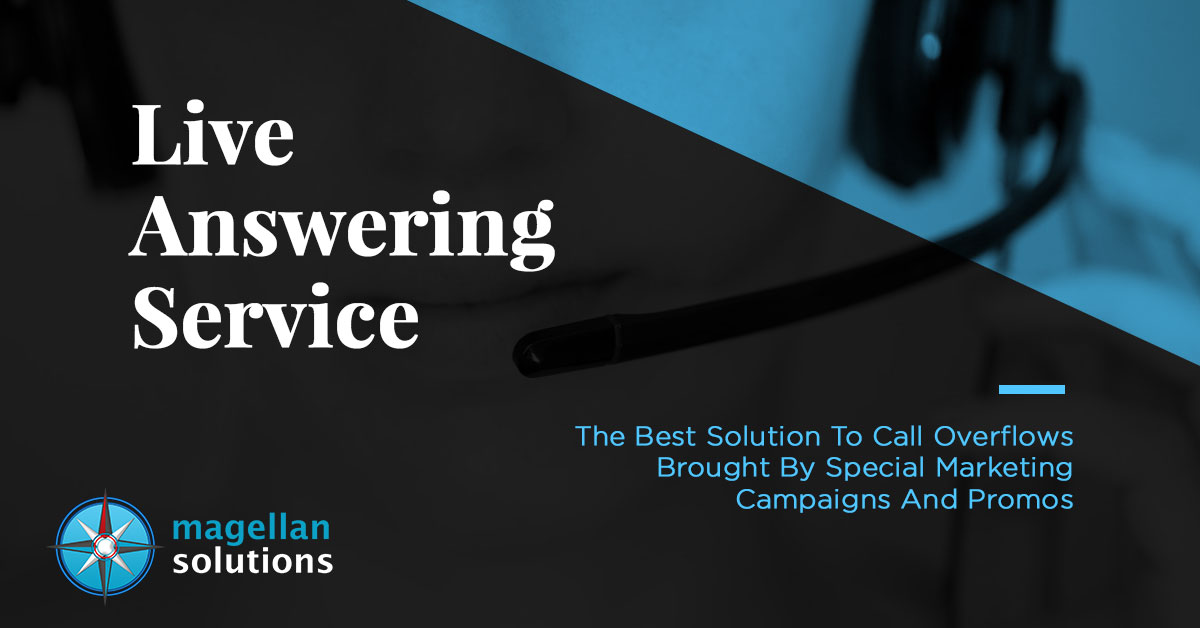 When your business runs special marketing campaigns, seasonal sales, and promotional offers, it would be wise to expect and prepare for a deluge of incoming phone calls from interested buyers. These may be existing customers or potential customers who may have heard the news about your marketing campaign from the grapevine. Either way, it is very important for your business to not miss any of these calls, for not only does each call represent a new lead and a chance to make a sale, but also an opportunity to create a positive customer experience that will generate customer loyalty and a positive brand reputation.
For small and medium businesses, the likely scenario when these calls keep on coming is an overwhelmed receptionist or distracted staff who find themselves attending to the sudden large volume of incoming calls on top of performing their responsibilities, or unanswered phone calls. All three have varying, negative effects on your business that may be hard to remedy.  
The good news is with the help of a live answering service provider, your business will not suffer from these harmful consequences, your staff will not feel overworked and distracted, and your customers won't have to endure an inferior level of customer service. Here are the three reasons why a live answering service is the best solution to your small business' call overflows:
Effortlessly scalable

Your customers may not know this, but special marketing campaigns work because of human psychology. We crave new things and the more an object becomes limited, the greater our desire to own it, also known as the rule of scarcity. As a smart business owner, you know that to increase the success of your special marketing campaigns, you should only hold it for a few times in a fiscal year. Outsourcing a live answering service to handle your call overflows during these special times gives you the flexibility to add as many live answering service agents as you need during the peak of your campaign, and reduce their number when the campaign is coming to a close, easily and quickly.

Experts delivering reliable, 24/7 service

Outsourcing a live answering service provider for your call overflows also upgrades your business by opening your doors to highly trained agents and extending your office hours to 24 hours, every day. Your customers are guaranteed to be greeted with the highest level of respect and professionalism, no matter what time of the day or night they call your company to ask about your special marketing campaign. You can rest assured that all incoming phone calls will be answered promptly when you have a team of agents dedicated to manning your phone lines and providing friendly customer support to your valued clients. Your business will experience an increase in its customer satisfaction score, more lead conversions, higher sales, and profits when you have professional agents attending to your customers all day and night.

All for a cost-effective rate and huge time-savings

Outsourcing a live answering service in preparation for your upcoming marketing campaign is a much more cost-effective strategy than hiring your own, in-house team of agents. Assigning your call overflows to the experts will not only save you money with lower operational expenses but also plenty of time because your live answering service provider will be handling the tedious processes of hiring and training their staff, not you. This huge time savings can be channeled towards more income-generating activities of your business.
Gain an increased competitive advantage by outsourcing a live answering service provider to handle your call overflows for your special marketing campaigns and promos! With amazing benefits of greater scalability, experts working 24/7, lower costs, and better time leverage, your small business can be miles ahead of the competition.
Get the best solution for your call overflows during your special marketing campaign by outsourcing a live answering service provider!
TALK TO US!
Contact us today for more information.